Do you own or drive a Ford F-150 and want to use it to tow a boat? Well, to see if this is possible, you can look at the towing capacity and you will know if this is a good idea, or whether you should use another vehicle.
With an average towing capacity of up to 8,000 pounds, the Ford F-150 is able to tow a variety of different-sized boats. An average boat can weigh anywhere between 3,100 to 5,000 pounds, which means that you will be able to tow a boat with your Ford F-150 if it is within that weight range.
There is a lot that goes into towing a boat, and the weight of the boat is just one factor. So, if you want to know how to know if your car can tow your boat, then take a look at the information below to learn more.
How Big of a Boat Can I Tow With F-150?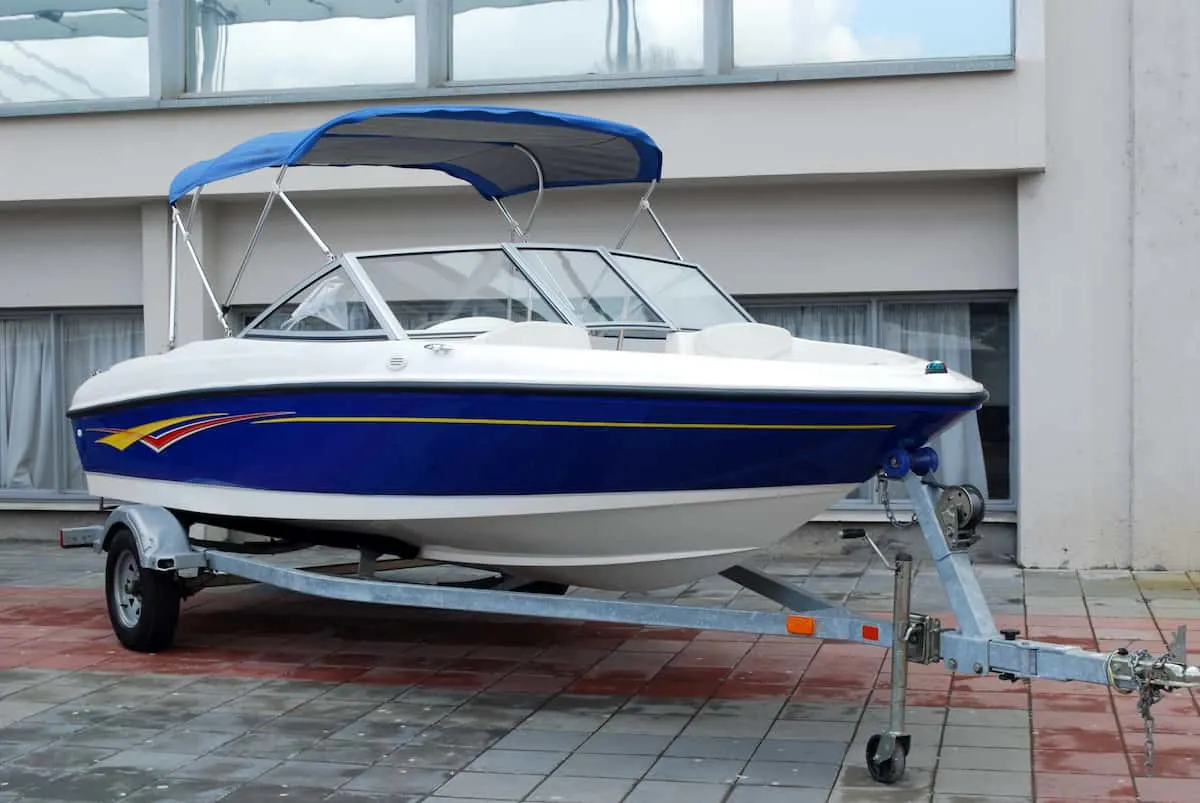 Because there is a weight range that allows you to tow different-sized boats, you can measure the sizes that your truck will be able to handle. Many boats have an average weight between 3,000 and 5,00 pounds, but that is just an estimate.
If you are planning to tow a pontoon boat, which is typically around 3,000 pounds, then you will be fine. However, if you were going to tow a sailboat that weighs over 8,000 pounds, then you are risking damaging your truck.
You will be able to tow most personal watercraft and ski boats, but larger options will likely be too much for this truck.
If you already have a boat, then you will need to find out the total weight of it to know if you can tow it. However, you also need to take a few other things into account when making a final decision of whether you will attempt to tow a specific boat.
The weight usually only means that this is the total weight of the boat with nothing on it, or without fuel in the tank. If you will fill the tank for the ride, then you will need to account for that added weight too.
If this adds an extra 20 pounds, this won't make too much of a difference if you stay well under the weight limits for your F150. However, if you cut it too close, then this amount could make it dangerous to tow.
What Can My Ford F-150 Tow?
With a high towing capacity, this truck can tow many different things. From trailers to boats, you will find that this truck model comes with the ability to tow pretty much anything you want to.
With many RVs and trailers weighing just above 5,000 pounds, your Ford F-150 can handle this weight with the added pounds from fuel and bags or suitcases as well. This also leaves lots of room so that your truck isn't working too hard to do the job!
There are many boats that you will likely be able to tow with this truck, as long as you keep to mid-sized options and leave room for extra cargo that you will need for your trip. You will also need to account for the weight of the towing equipment as well.
You could also use a tow dolly to tow a car behind your truck. A tow dolly weighs at least a few hundred pounds, so you need to adjust for the weight of the car to ensure that you don't go above the towing capacity of your truck.
A tow dolly will allow you to tow a car behind your truck safely but should be done for cars that are a few thousand pounds to stay under the weight capacity of the truck and the tow dolly.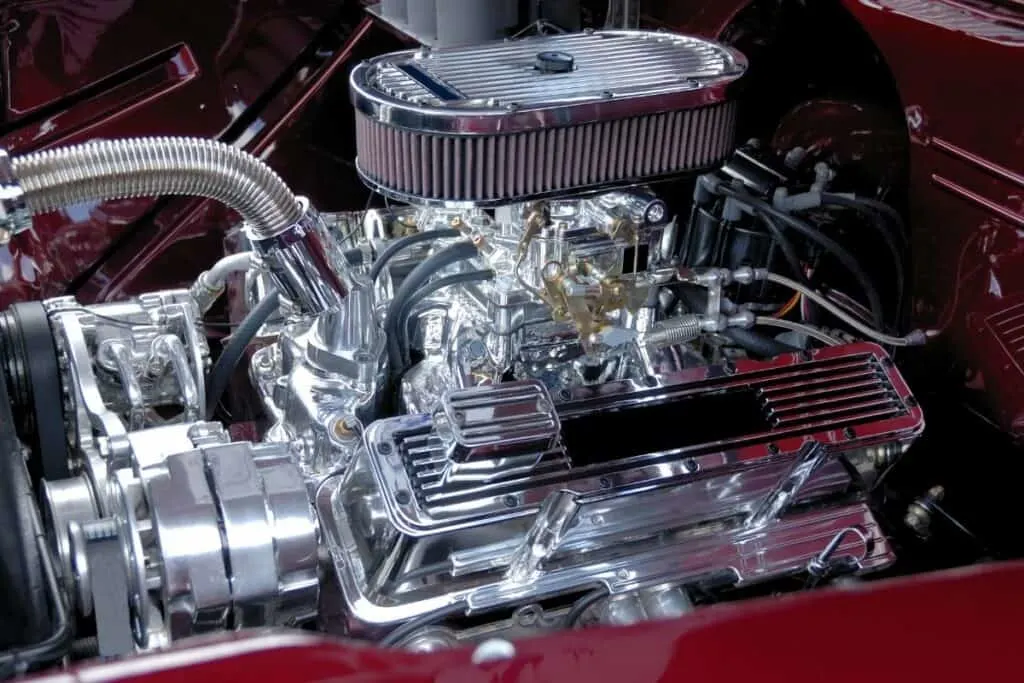 Which Ford F-150 Engine is Best for Towing?
There are several engine options for a Ford F-150 truck that you can choose from, but the best option is the 3.5-liter V6 engine. This is the best engine for hauling and towing because the towing capacity is improved significantly as well as the payload.
This engine has 375 horsepower and 479 pounds to feet of torque, but also comes with an EcoBoost turbocharger. This all works together to increase the towing capacity, which is around 13,000 pounds.
This engine has a 10-speed automatic transmission that transfers power to the wheels, which can be used for two-wheel or four-wheel drive. This allows you to have better control over the vehicle even when you are towing so that the item you are towing will not sway.
This is not necessarily the most powerful engine that is offered for this truck model but compared to the others that are made more of sports utility rather than towing abilities, this engine gives you the best use for towing and hauling large items and increases the towing capacity.
Are Tow Packages Offered For Ford F-150 Trucks?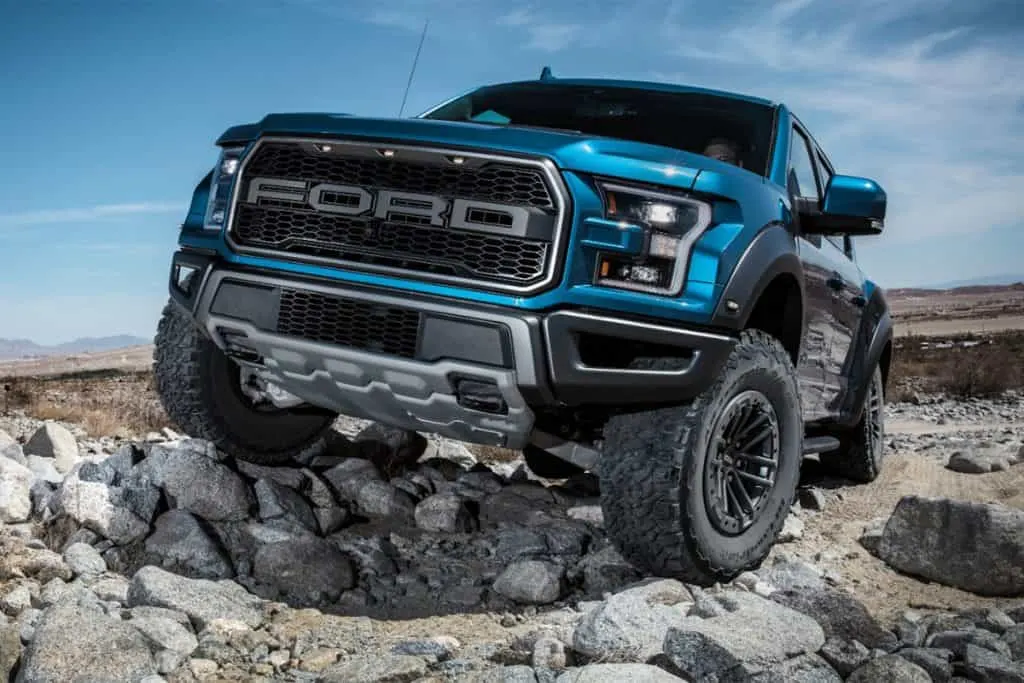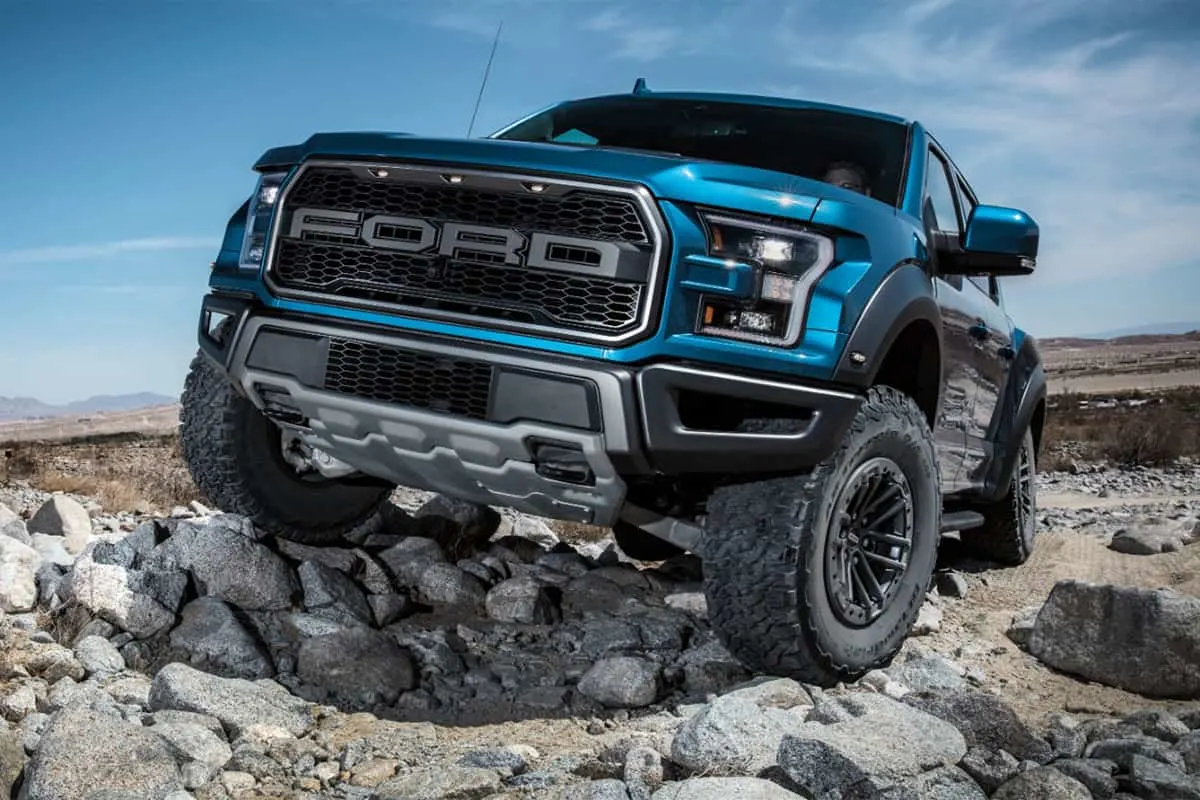 If you want to get the most towing capacity out of your Ford F-150 truck, then getting a tow package can improve the ability to tow larger items with your vehicle. However, not everyone knows if these vehicles offer tow packages.
Well, luckily, the Ford F-150 comes with two main options for tow packages to choose from. These include the Trailer Tow and the Max Trailer Towing Packages.
The Trailer Towing Package comes with a trailer hitch receiver, an improved front stabilizer, and a smart trailer tow connector.
The Max Trailer Towing Package comes with a trailer hitch, a thirty-six-gallon gas tank, engine oil coolers, a choice between either a four or seven-pin wiring harness, a brake controller for the trailer, an improved stabilizer, and a 3.55 auto-locking rear differential.
If you are looking to get the most towing capacity out of your Ford F-150, then you will want to opt for the Max Trailer Towing Package. This is because you will get everything you need for towing larger items and be able to handle more weight.
The weight limit and towing capacity with this tow package is just above 13,000 pounds, which significantly differs from the original capacity. This will allow you to tow a much larger boat without any issues.
If you choose to tow a sailboat or personal watercraft, you will be able to do both without needing to add anything else to your vehicle.
How Do I Know if My F-150 Has a Tow Package?
With the list of functions and features that the tow packages come with above, you will be able to tell if your Ford F-150 has a tow package by checking to see if your truck comes with these items. However, there is an easier way to tell if your truck comes with a tow package.
Taking a look at the trailer hitch on the back of the vehicle, which will be stamped with the rating. This will tell you how much you can tow with the hitch and whether it is a part of a tow package.
If the towing capacity is the average weight for all Ford F-150s, then you don't have a tow package. However, if you have a large towing capacity, your truck includes a tow package that has increased the overall towing capacity.
If you want to know for sure, you can also take the VIN number on a piece of paper and take it to the dealership. They will be able to tell you all about the vehicle there through that number so you can know for sure.
They will also be able to tell you which tow package is included on your truck as well, which will allow you to know everything that it comes with. However, with both tow packages, you will be able to tow a mid-sized boat without problems.
Conclusion on F-150 Towing
Trying to tow a boat can be a tough thing to do for many vehicles, but the Ford F-150 is meant to handle large jobs and hauling lots of equipment. This means that it has a high towing capacity and can do many towing jobs that other vehicles would not be able to.
Whether you already have a boat that you want to tow or you are simply trying to figure out if buying one would be worth it if your truck can handle towing it to the lake when you want to use it.
Either way, your Ford F-150 can handle most smaller boats without any help, but can also be able to tow larger options if you opt for purchasing a tow package.
Whatever you decide to do, you will likely see that your F-150 has enough power and towing capacity to tow whatever you need behind it. With the high horsepower, high-torque engine, and a max tow package, you will be able to tow a large boat with added weight from other items without any problems.
So, if you want to use your truck to tow your boat, just take the proper precautions, and you will be on the road in no time.
Recommended Reading
Before you go, make sure to also check out these other awesome truck-related resources!