Were you a fan of the Ford Bronco? Then you might be wondering why it was discontinued. If so, read this article to find out what the thinking was behind this decision.
The Ford Bronco was a popular vehicle, but with lower demand for SUVs that had only two doors, Ford decided to create the four-door Expedition to keep up sales. It was brought back into production as of 2020.
Want to find out more about why the Bronco was discontinued and what led to this decision? Then keep reading to get all the information about why Ford made this decision, and why it hasn't been brought back until now.
When and Why Was the Ford Bronco Discontinued?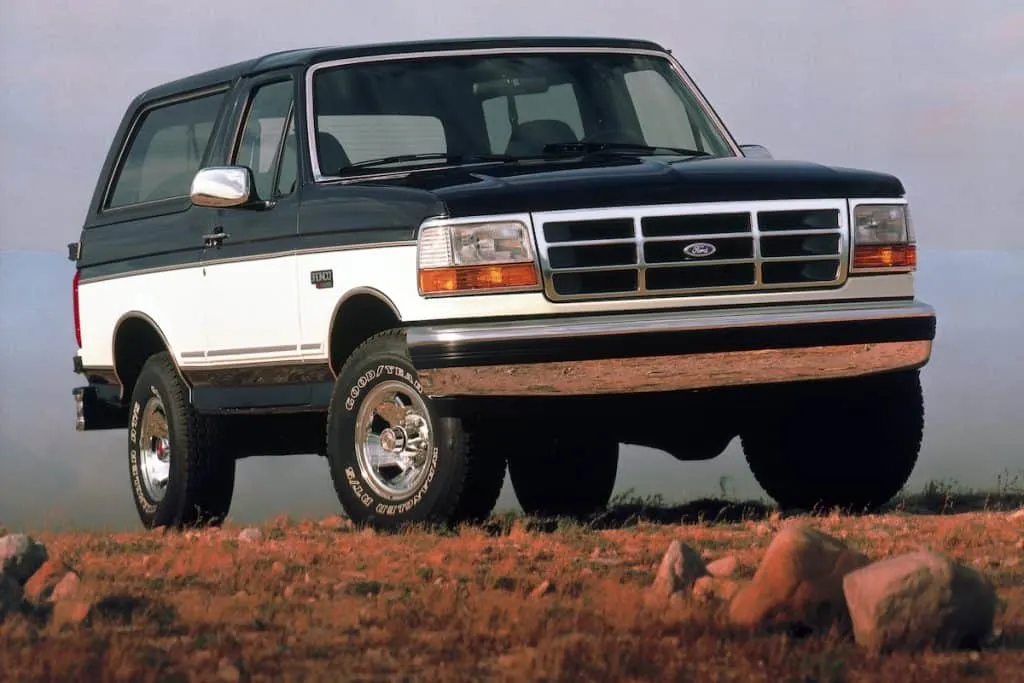 The Ford Bronco was popular in the decades before the nineties but found a decline in sales and more customers decided not to buy two-door SUVs. Because of this, instead of doing a 1997 model of the Bronco vehicle following the 1996 year, they decided to replace it with the Ford Expedition.
The Expedition is a larger option that comes with four doors and can hold more passengers and cargo. This was a big seller for families that wanted a functional vehicle that could hold all their cargo for weekend trips and sporting events throughout the week.
Because of the popularity of the Expedition in the nineties and early 2000s, Ford decided not to bring back the Bronco model. This was likely because many SUVs were being made with four doors, which made them easier to get in and out of.
Families with several children were opting for this style because of how much they could hold in the interior and the trunk space, and also because they were an alternative to the minivans, which were considered an unstylish option.
This made a big difference for consumers, especially because of the rise in popularity of much larger vehicles, which led to fewer people wanting to purchase a smaller option like the Bronco. However, that might not be the only thing that played a role in declining popularity.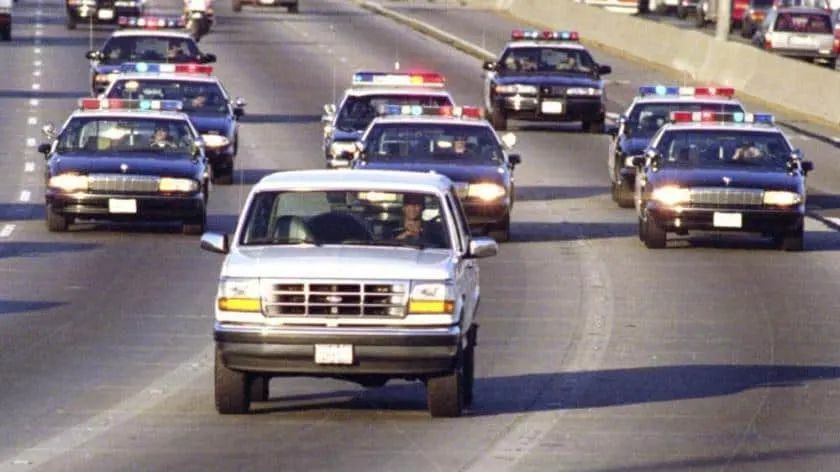 Because public image and opinion hold a lot of sway, a car that is associated with any negative event will likely take a hit in sales. An event happening around this time was the arrest, chase, and trial of OJ Simpson.
After the trials of OJ Simpson in the nineties, in which it was known that he had been chased by police while driving a Ford Bronco, the model seemed to have a negative connotation.
People did not want to be associated with any part of the case!
This may not have been the main reason for the loss of demand, but because this was a major event of the time, it likely played a part in how people began thinking about the Bronco.
This association was now formed in many consumers' brains, and it could have led to people deciding to go with another vehicle as they did not want to be seen in the same car as Simpson.
The Ford Bronco Comeback!
Although this Ford model was discontinued for the time being and has not been made since this vehicle is set to make a comeback soon!
The 2020 Ford Bronco was set to make its comeback debut in the 2020 year, but setbacks have pushed the release date back to 2021 and it will be available to the public during July of that year as a 2021 model.
This Ford Series will consist of multiple vehicles as a family of Bronco models which will contain two models of SUVs and one truck. There will be one SUV that resembles the original two-door design and one that is a four-door option.
The truck model will also be a four-door option like one of the SUVs, but all of the models with come with two rows of seats that will hold a total of five people. These models will also come with off-road capabilities that are ideal for taking to the desert and rough road conditions.
The cargo room on all of these vehicles is expanded and the cars come with split-folding rear seating for more space when it is needed. There will also be a removable roll cage and doors on all vehicle models.
Having knowledge of what you can expect with these vehicles will get customers excited to see what the new models will look like in the interior and exterior. So, what will these models look like and what will they be equipped with?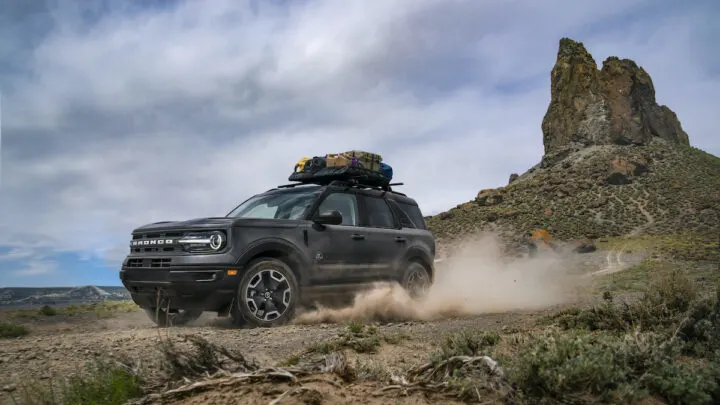 What To Expect From the 2020 Ford Bronco Models
The Exterior
The exterior of these models has a modern and sporty look with rugged features that make it look like an off-roading vehicle from the first look.
These vehicles also come with departure and breakaway angles which make them off-road capable.
Depending on which model you intend to purchase, you will either have a two-door or four-door option. This will make the exterior of the vehicle different from the others, but they will all contain five seats.
The Interior
The interior of these Bronco models comes with a screen that you can use for navigation in the center of the dashboard. When this screen turns on, there is a customized animation made just for these models of Bronco vehicles.
As mentioned before, there will also be seats that can be folded over separately so you can fit larger items for more storage. This will also allow for seating for passengers on one side while the other side is folded over for cargo.
The material of the seats will likely come in multiple options, so that is not known for sure at this time. However, there has been some talk that both leather and fabric options will be available.
Body Style
The body style of the 2020 Bronco will come in two SUV styles and one pick-up, but it seems that there will be another addition to this family of Broncos. This addition is the crossover option that will be known as the Bronco Sport.
However, though this model will still be known as part of the Bronco family, it is considered a separate vehicle from the other three body styles.
Engine Upgrades
When it comes to the engine, there have been many updates from the new technology and the recent push for better gas mileage and fuel efficiency with new vehicles. As a result, this new Bronco will have an EcoBoost engine that gets better gas mileage than the earlier models.
This engine works with a 10-speed transmission and will be turbo-charged. The vehicle will also be completely automatic and will come with four-wheel drive.
Future Models
Though the launch of the new 2020 Bronco is still on its way, there seems to be a plan to keep the Bronco model for the next few years at least. There is also said to be a new model being worked on that could be released in either 2026 or 2027.
Because this timing is far off, we don't know much about the future of the Ford Bronco will hold, but it looks like it will be back for the long haul.

How Much Will the 2020 Ford Bronco Cost?
The 2020 Ford Bronco models are updated with new technologies and better fuel efficiency, but the price is made to be in the low 30,000-dollar range. This is an affordable option that many families will likely be able to purchase, and families are the target customer.
However, because there might be packages that will be available for purchase with the Bronco vehicle, this is just the starting price.
This affordable price seems to be the place where the number will stay, as many SUVs are around the same price.
Also, because of optional features that you can choose to add or purchase after buying the vehicle, you can expect to pay a little over that sticker price if you intend to get some add-ons.
Conclusion on the Ford Bronco being discontinued
The Ford Bronco was a reliable and popular model in the past, and with so many customers turning away from large, gas-guzzling vehicles, many are opting for smaller and more fuel-efficient options. This new 2020 Bronco model just might be what people have been looking for.
From the new exterior design and updated engine upgrades, including an EcoBoost engine for fuel efficiency, this will likely become a popular vehicle option once again. Now that folks are looking for more compact vehicles, and there are no longer negative connections from current events, the reputation can now be rebuilt.
These three body styles that will be released give a variety of options to all kinds of people, and with SUV and truck options, there is something for everybody. The Bronco may not have had a big moment in the last few decades, but Ford is aiming to change that by bringing back an updated and upgraded model.
After the official release, you can expect to see a high number of these on the roads.
Recommended Reading
Before you go, make sure to also check out these other awesome resources!