You have probably seen the Ford Raptor before and liked it, but you want to know: is it worth buying a Ford Raptor? Well, we took a closer look to see if it is.
While far from a budget vehicle, the Ford Raptor exhibits an impressive array of capabilities, and its unique and rugged style makes it a solid choice amongst truck enthusiasts. From towing to off-roading, this truck can handle a wide variety of uses unlike many other vehicles on the road.
With that in mind, you"ll want to know all the details so you can make your final decision about whether or not you want to purchase this car. So, we have taken a look at all the features, both good and bad, so you can make your decision about this vehicle.
What is So Special About the Ford Raptor?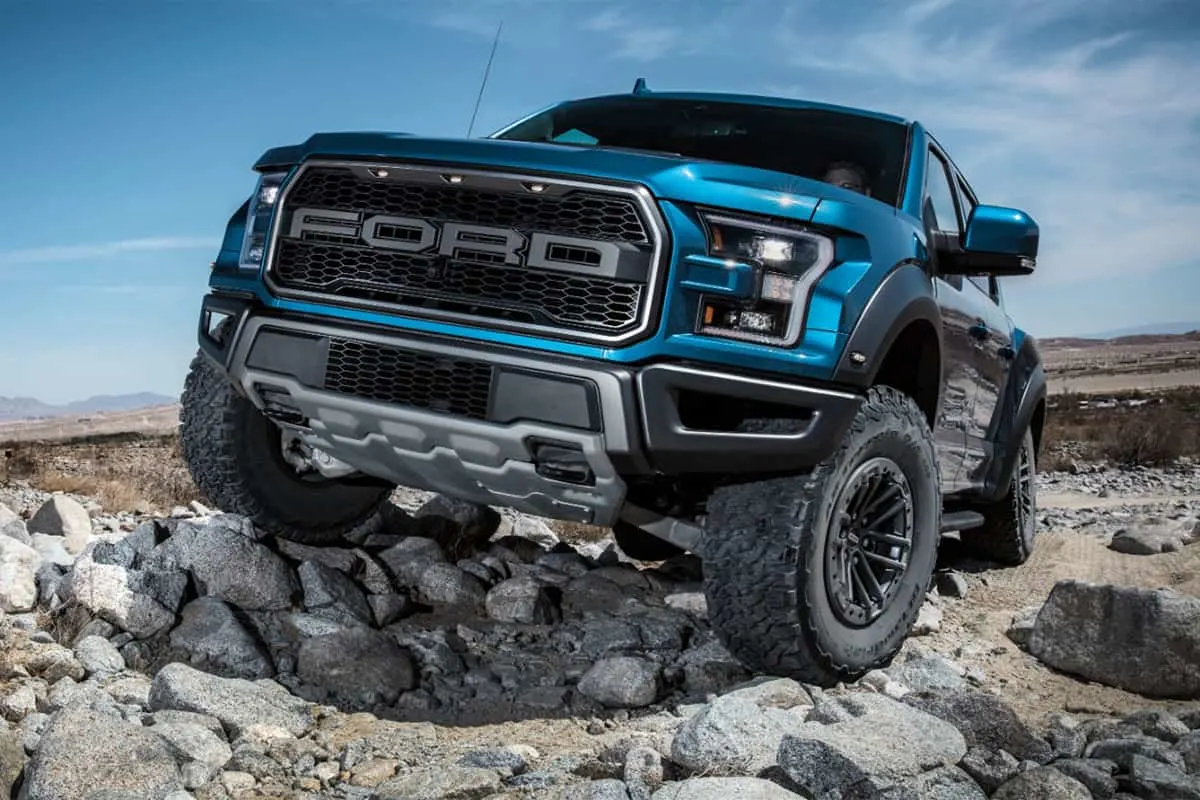 The Ford Raptor is an option that many customers will see and like, but there is much more to a car than just the exterior style.
You want to look at all the positive features of the vehicle so you can make a choice will all the information that will matter to you.
From the way that the vehicle rides to the towing capabilities, you want to know all you can do with this vehicle. So, let's get into all the details about what sets this car apart from others and why it would make a good choice for customers.
Off-Roading Capabilities
The Ford Raptor was made to be an off-roading vehicle and comes with an upgraded steel frame from the Ford F-150 and an aluminum alloy body that makes it more lightweight and easier to control.
Because this vehicle is made specifically for off-roading, it comes with multiple features that make it ideal for this use!
The LED headlights and taillights are white lights that make the road more visible in low light when you are exploring in the desert or backwoods.
The Ford Raptor also comes with running boards that can help improve the accessibility but can also be used to guard your vehicle against debris and particles in the road that could fly up and hit your car.
This model also comes with an air compressor, backup lights, and an airhorn.
The engine of this vehicle also has a four-wheel drive that makes it better for off-roading and will allow you to have better control of the vehicle as you are driving on uneven or rocky roads.
Engine Upgrades
The Ford Raptor has an engine that will be able to withstand the highest speeds as it comes with 450 horsepower and 510 pounds to feet of torque. The engine also has a 10-speed transmission that comes with a Haul Mode that makes it easier to tow larger items.
The engine also comes with multiple driving modes that you can use for all different types of terrain. There is a mode for sport, sand, mud, weather, Baja, crawl or rock, and normal.
This allows you to choose the mode that fits the road you are driving on to give your wheels more traction and keep your vehicle up for the challenge, no matter where you are.
Special Additions
Multiple features make the Ford Raptor great for off-roading, but the special additions that were made to the vehicle make it the best option out there.
This model has paddle shifters mounted to the steering wheel that allow you to be in better control of shifting but also lets you shift to low gear for climbing on rocks.
It also comes with dual tailpipes and dual exhaust to increase the overall performance of the vehicle.
This not only gives the vehicle a better overall performance, but it also gives the car a more aggressive and rugged look for the exterior, which is often something that people like in an off-roading vehicle.
Affordable Price
Though the price of many larger vehicles tends to be well over 50,000 and sometimes up to 70,000 in total, the price of this vehicle is surprisingly reasonable given all that it offers.
The total price is just over 50,000 and can be paid off within a reasonable amount of years if you're bringing money to the table or have a trade-in.
This allows it to be purchased by a higher number of customers, unlike some other higher-priced options but also gives you the best off-roading capabilities you can get.
What Compares to a Ford Raptor?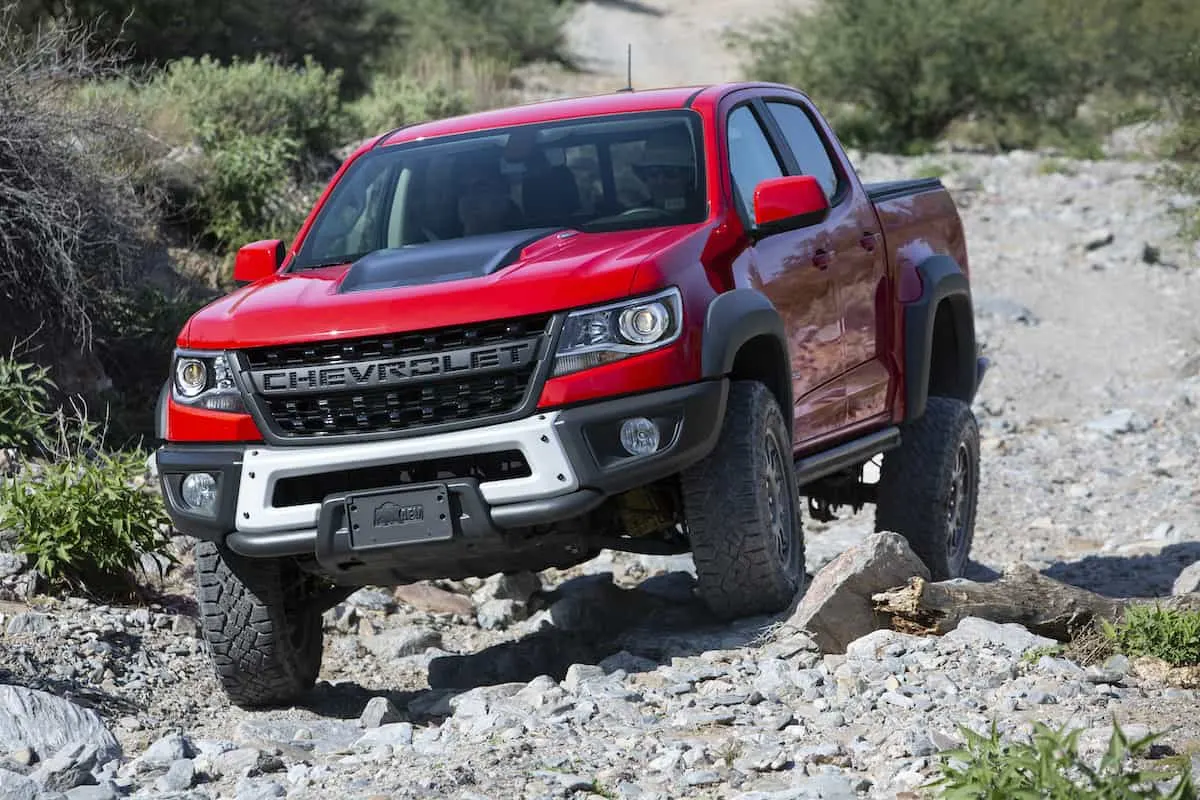 The Ford Raptor is one pick-up that many people love, but this is a Ford vehicle, which means that Ford's competitors will have made a vehicle that competes with this model. When it comes to off-roading, Chevy has made a model called the Colorado ZR2 Bison that serves as stiff competition!
The Bison is Chevy's first vehicle that is designed for off-road exploration and comes with a 2.8-liter Turbo-Diesel engine. This allows the truck to have 186 horsepower with 369 pounds to feet of torque.
The Colorado ZR2 Bison also has a towing capacity of up to 5,000 pounds to allow you to haul your equipment like ATVs, dirt bikes, and other things you'll need for a long day of riding.
It also comes with rock sliders and skid plates to help keep you safe when the road conditions get extra rough.
Why It's Not the Same
Besides the fact that both of these vehicles were made and manufactured by different companies, there are differences between these trucks that make them separate in many ways.
The Ford Raptor still seems to be the top choice when it comes to off-roading capabilities.
First, the horsepower of the Raptor is higher, but the additions that were put on specifically for off-roading still make a bigger difference than many smaller differences. Although the Bison will be made for off-roading too, the Raptor comes with many more specific additions than the Chevy model truck.
With the paddle shifters, dual exhaust, and dual tailpipes, you get more focused additions that help with your off-roading experience rather than additions that don't necessarily help with that specific area.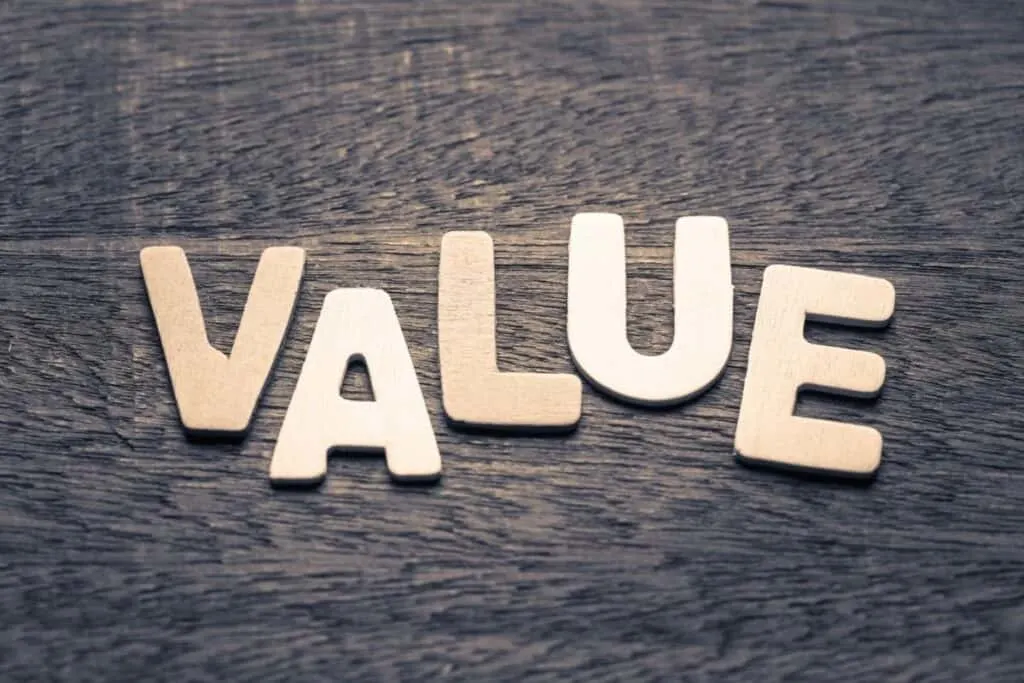 Does Ford Raptor Hold its Value?
Having a car hold its value well means that you could sell it after a while of owning it and still get a good price for it. This typically is because the car is more durable and won't have as many problems over time as others.
So, you want to buy a vehicle that holds its value well, rather than one that depreciates quickly. But does the Ford Raptor hold its value?
Well, when looking at the prices of used Ford Raptors, you can see that it does. With older models being sold at close to 40,000 to 45,000 a-piece, and seeing used options still selling for 35,000, this means that the vehicle is still getting a high price for a truck that is years old.
This is because the capabilities are pretty much unmatched and don't lessen over time. Just keep your Ford Raptor looking and driving well, and you will have an investment that will keep much of its value even as the miles grow.
Is it Worth Buying a Ford Raptor?
Yes! This truck comes with all the best features for an off-roading vehicle and also maintains its resale value for a long time so that you know you will get the most out of your Raptor.
With a high resale value that will let you sell your used vehicle for a good price your retained value will give you the option to sell it for a higher price even with more miles on it.
Plus, with all of the special additions for off-roading capabilities, you will be able to use it for whatever you need while you own it.
Whether you like to take out your dirt bikes every other weekend, or you just like to take monthly trips to the desert, this car will get you there and back safely.
Conclusion
Getting a new truck or SUV is a big decision because you will be paying on it for the next few years, but when you choose an option that has a good resale value and is very durable, you won't have as much to deal with other that period of time.
No matter what other options you were looking at, you will likely find that the Ford Raptor is the top one for you. With all of the features and functions that make it perfect for off-roading and that helps keep it durable, you will be able to get a lot of use out of it.
Plus, if you don't plan on going off-roading forever, you can always get the most use out of the vehicle while you have it and then sell it so that you get your money's worth.
Not every truck is made for going off-roading and you don't want to use a truck for more than it was made for, but the Ford Raptor is well worth the price and will give you all the capabilities you need.
Recommended Reading
Before you go, make sure to also check out these other awesome truck-related resources!