Do you love your truck but feel like something is missing? Perhaps there's something that doesn't feel just quite right, or bugs you enough to want to fix it?
If so, then you could very well solve this issue by simply upgrading your truck with one of these accessories to fix it.
Compared to purchasing a new truck (which is always tempting), this is a far more cost-effective approach! Without further ado, let's take a look at 8 truck accessories to upgrade your truck.
1. Step Bars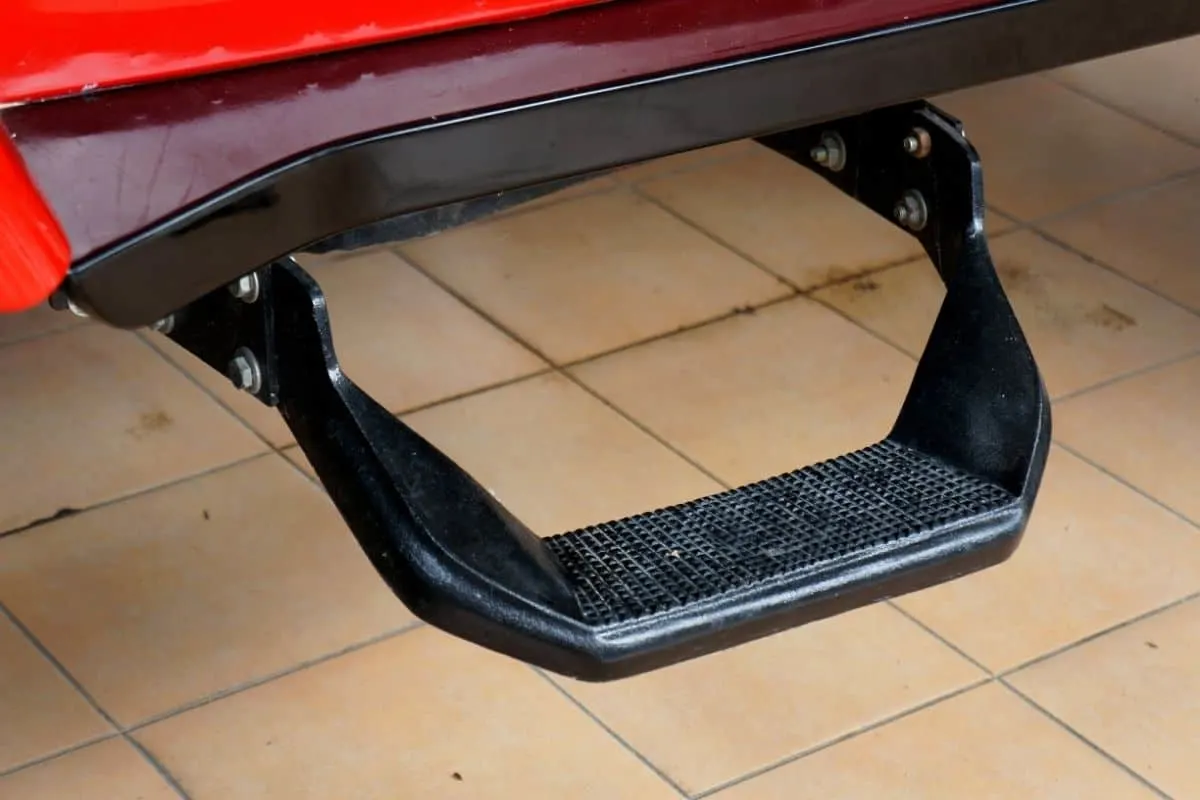 Depending on the size of your truck, you might want to get a step bar for the simple function of entering and exiting the vehicle easier.
Honestly, simply entering/leaving a vehicle with ease might be taken for granted with some people, and having something to bridge the gap when it comes to trucks is certainly nothing to scoff at.
But then again, some people might like the big step you'd take without a step bar since it might add to the feeling of having a truck. Some people will want them and others may not, but it's a great option to have, especially if you regularly carry passengers such as your children.
Any person of shorter stature will definitely appreciate it!
Pros
Makes entering/exiting the vehicle easier and safer
Passengers will appreciate it
Cons
Might take away the grandiose feeling of taking a large step
Installation might be a little tricky
2. Bed Liners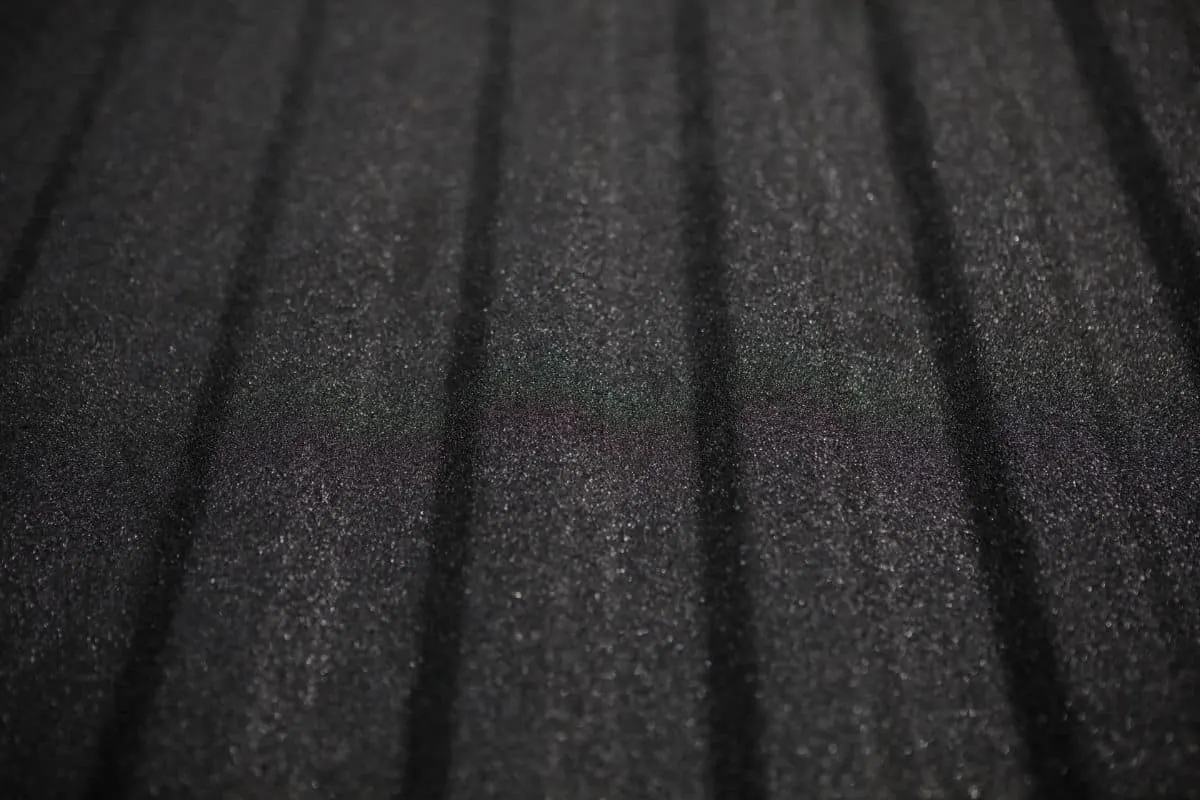 If you have a truck, you're likely hauling some type of cargo. Whatever that cargo might be, it has the potential to wear out the truck's bed or even cause some damage to it if it's heavy or unwieldy and you're not being careful.
Anything rolling around back there could cause dents and scratches!
A truck bed liner is a simple accessory that will protect the truck's bed from these types of damages, extending the life of the truck and its main job of ferrying whatever type of equipment you need.
You could do without a bed liner, but at that point, you're just asking for trouble, given how simple they are and how much value they provide.
Pros
Easy installation
Protects your truck's bed from damage from cargo as well as rain or hail
Cons
Many options to choose from, so making a choice might be overwhelming
3. Truck Bed Storage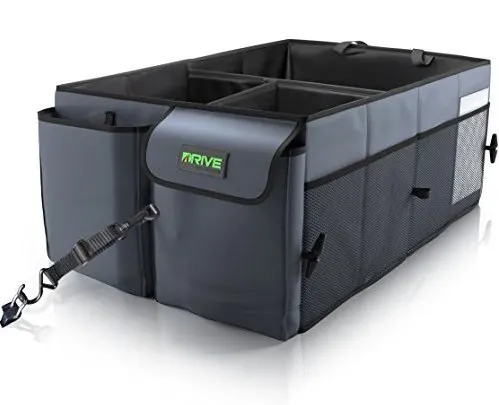 Having a way to properly store your equipment is invaluable to a truck owner, even if you're not using it for business. Being able to have all of your tools and gear ready and easy to access is something you can't really take for granted.
Sure, you could just load up all of your stuff in the back and just go get whatever you need whenever you need it, but if you've got a lot of stuff, you will need some organizational options.
There are several types of storage options available. Some can be custom-fit to your specific truck to your exact specifications, and there are also generic versions that will fit a number of styles.
These can vastly increase the total utility of your truck so much that you might have a hard time finding uses for all of the storage space.
Pros
Turns empty space into organizational space
Keeps tools and equipment organized and protected
Cons
Might be unnecessary if you don't need that much equipment
If you're looking for versatile bed storage, make sure to also take a look at my article here.
4. Tonneau Covers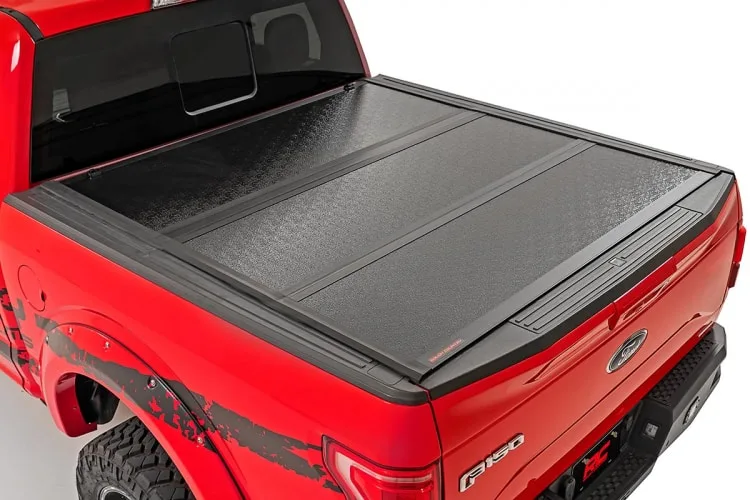 A simple cover is not something to be overlooked!
It might be cool and all to have your truck bed open, but what's not cool is exposing your bed (and anything you might be carrying back there) to the elements. Just simple wind might be enough to wear out some stuff you might be taking for granted.
Get yourself a nice tonneau cover, however, and you can sit pretty knowing that your cargo will be safe and sound from those pesky elements. Rain is the big one here, especially if you live in an area that is prone to showers.
It's also good for security; if you have something in your truck bed that is enticing to those with sticky fingers, it's much less of a target if it's completely hidden from view.
Pros
Keeps your cargo safe from elements and prying eyes
Most models are easy to handle
Cons
It doesn't work with all models
5. Cameras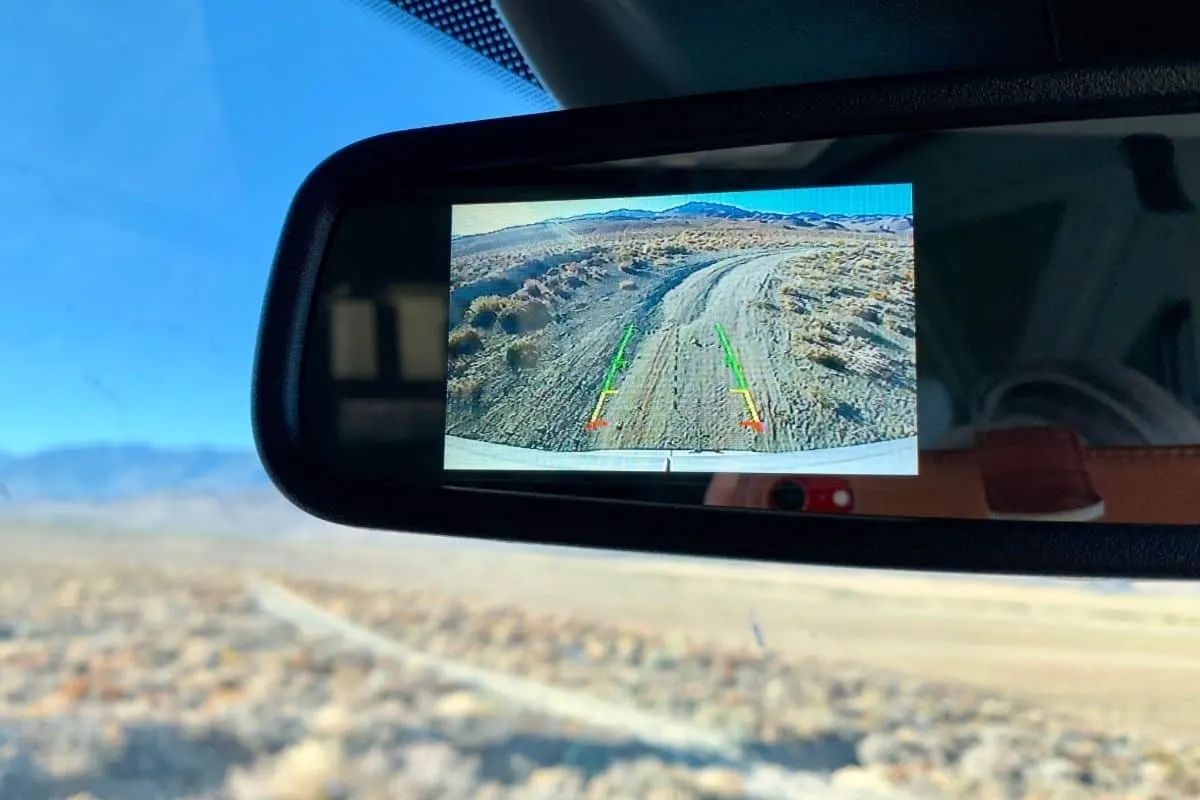 Having cameras on any type of vehicle is a good idea, but especially so for trucks. Dashcams are great for safety and proving fault in accidents, and backup cameras for big vehicles will help with backing up safely.
Front-facing dashcams serve as protection against insurance fraudsters, people who might cut you off, then brake check you and cause an accident, and then attempt to claim that you were the one at fault. A camera will nullify their lies and see that you don't suffer any consequences from such lowlifes.
A backup camera, depending on how big your truck is, will help immensely in backing up your truck by giving you a clear view of exactly what's behind your truck at all times.
You shouldn't rely on it exclusively, of course, but it's a great boon that gives a good amount of extra field of view.
Pros
Captures everything that happens on the road
Great for hitching cargo
Cons
Some models are expensive
6. Spare Tire (Full-Size)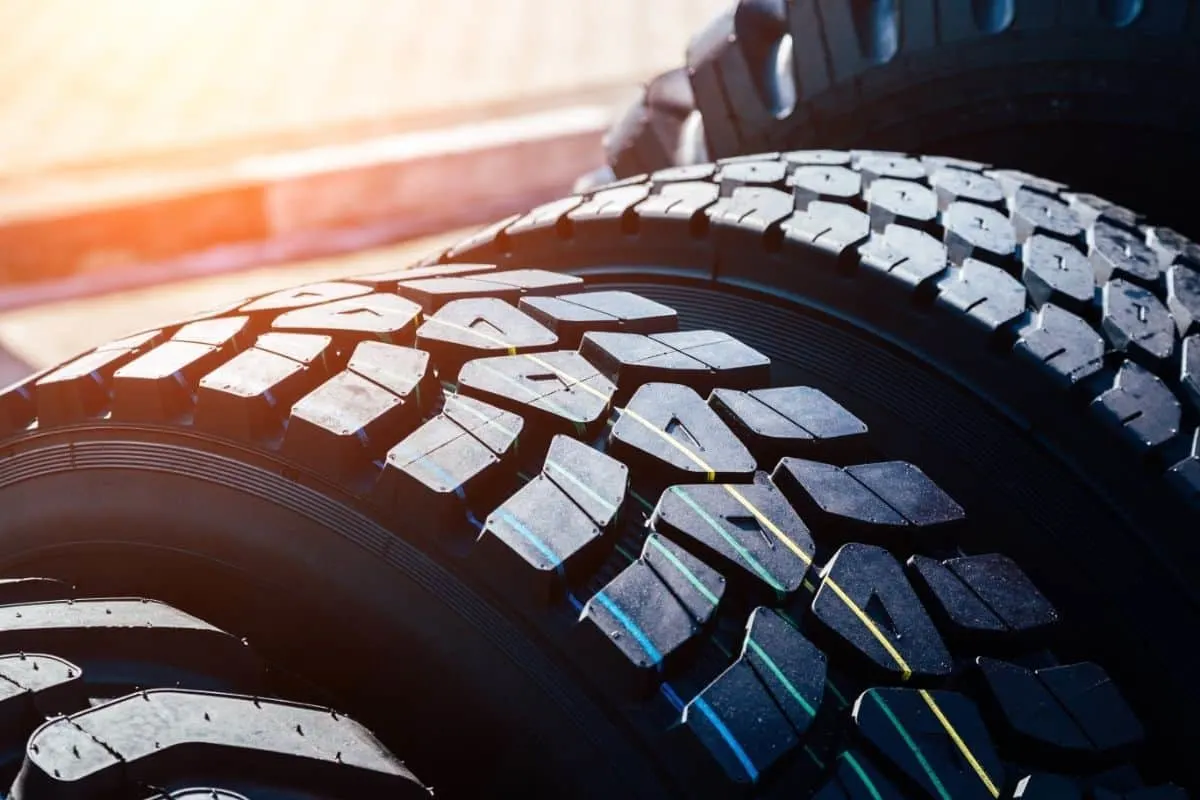 We all know that most cars come with spare tires. But the thing is, that spare is usually not a full-size tire intended to permanently replace a flat or otherwise damaged tire. It's a donut – a tire that will work in a pinch but is not intended to be used longer than it takes to get the original tire replaced.
When it comes to trucks, you might not be able to afford to have to rely on a donut, so it's recommended that you are prepared with a full-size tire to match the ones on the vehicle if you ever run into a situation where one of them is damaged.
You should also check on the spare tire every so often (once or twice a year is good) to make sure it's still in good condition.
Pros
Full-size spare tire is immensely more useful than a donut, especially for a truck
Cons:
Takes up more space than a donut, but usually isn't a problem since trucks have lots of space anyway
7. Tow Hitch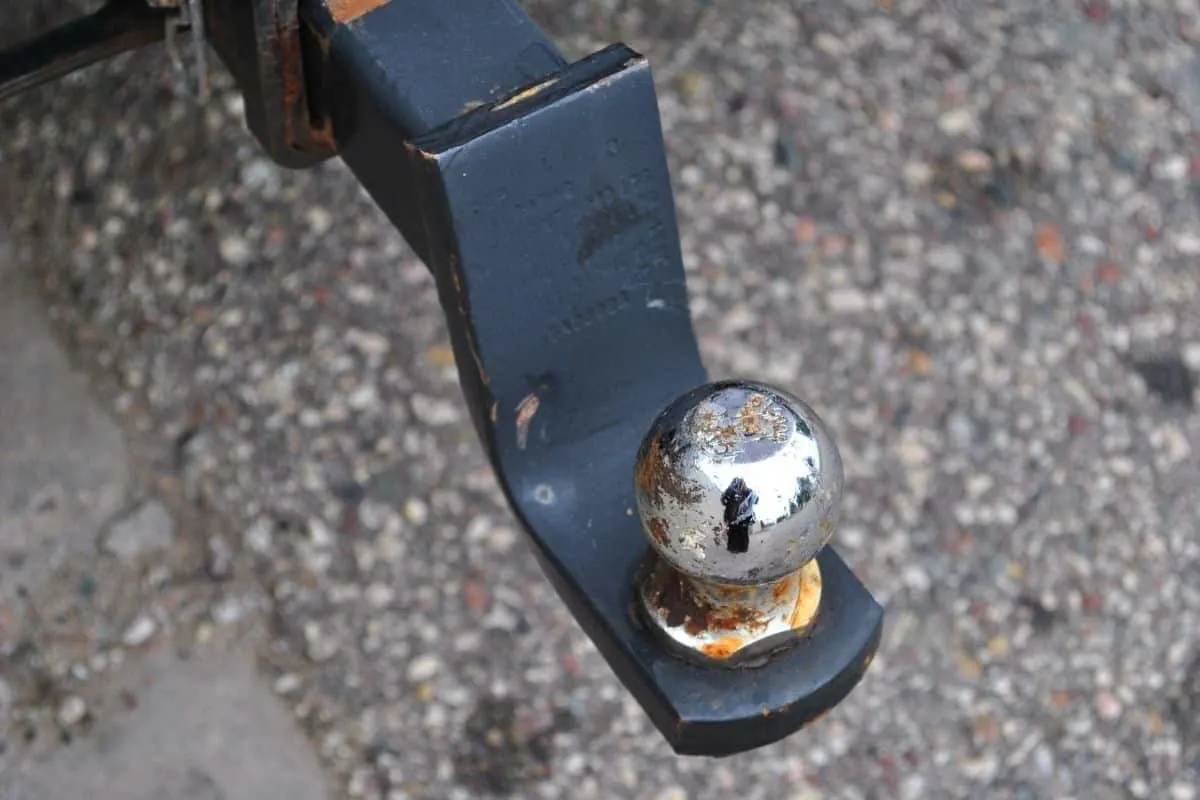 A truck's main purpose is to haul equipment from Point A to Point B. Some of that equipment will easily fit into the cabin or the bed, but then you have the truly large objects that won't fit in either of those.
Boats, trailers, and other large equipment call for a tow hitch to get those monstrosities where they need to be.
You will want to make sure exactly how much your truck can tow before you try to haul a large object with the tow hitch.
No normal truck is going to be able to handle everything, so it pays to be safe in this regard, lest you find yourself towing something that's just beyond the scope of your truck's abilities.
Pros
Makes use of trucks' high power and towing capabilities
Great for moving heavy equipment, such as other vehicles
Cons
Must take care not to exceed the truck's towing capacity
8. Bed Lights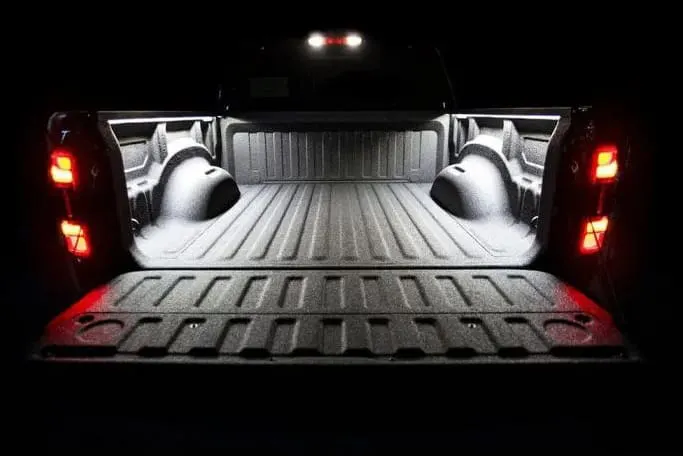 There will come a time when you have to find something in your truck bed at night. In this situation, you might not be able to rely on moonlight to help you, so having lights on your bed is crucial to being able to find what you need.
Your truck might even already come with some bed lights installed, but truth be told, it might not be enough, especially if you get a tonneau cover that renders the installed light useless.
A good set of lights will illuminate the bed from both above and below. It would also help if your tonneau cover is retractable so that the lights above can be utilized in conjunction with the lights below.
Good lighting is essential to being able to find what you need quickly and efficiently and making sure you're not missing something just because you can't see it in the dark.
Pros
Helps see in the dark
Good if no other light sources (flashlight, streetlight, etc.) are available
Cons
Setup and installation might be tricky
Wrap-up On Truck Accessories
As you can see, there are plenty of options for upgrading your truck without getting an entirely new one!
Depending on what's bothering you, there could be one or more of these solutions that you can leverage to improve the comfort of your vehicle. While a shiny new truck is tempting, it's far more cost-effective to stick with your "goody but oldy" 😉
Recommended Reading
Before you go, make sure to also check out these other awesome truck-related resources!