With Teslas becoming more popular and affordable, growing numbers of people are looking for accessories to go with their new purchases. With an already amazing car, it only makes sense that you'd want to pair it up with the best Tesla accessories available on the market!
However, there are many others that you might want to consider because they make certain features work better, make the car easier to drive, or even just keep it looking nice for longer.
Whether you have a Model X, Y, S, or 3, there are some great accessories out there that will help you enjoy your Tesla even more!
Table of Contents:
– Best Accessories for Tesla Model X
– Best Accessories for Tesla Model Y
– Best Accessories for Tesla Model S
– Best Accessories for Tesla Model 3
Best Accessories for Tesla Model X
As far as electric SUVs go, you can't beat Tesla's Model X!
However, you can definitely improve it and your experience driving it with the best Tesla accessories for the Model X 😉
No products found.
Tesla's third-generation wall charger can give you a full charge overnight at home, reducing the worry of running down your battery in the middle of your morning commute. You get up to 44 miles of range per hour of charge, a tempered glass faceplate, and as many as 11 kW and 48 amp output, all in a small wall package.
In addition to being compatible with the Model X, it's compatible with Models Y, S, and 3, so if you have one of these other models, you don't have to spend money on connectors for each. They aren't cheap, so not needing to buy more than one just because you have different Tesla models is essential.
Pros
Customizable power levels that work on a range of circuit breakers
Available with an app that informs you how much charge you have and when charging is complete
Can be used indoors or outdoors
Cons
Power-sharing only works with other Generation 3 connectors
Need to monitor your power bill closely
No products found.
No products found.
Let's face it: Life's too short and messy to have to work hard to keep your car organized!
Fortunately, you can buy a console organizer with a wireless phone charger built into it. Imagine having the ability to set your phone down on something and charge it without the additional clutter of charging cables.
And while new cars come with built-in organizers that older cars didn't, if you're like so many other people these days, they often just aren't enough.
Besides wireless charging, which eliminates some of the clutter of charging cables, you also have a place for your key fob, sunglasses, and even extra pens and spare change.
It's easy to install and fits Tesla's Model S in addition to the Model X!
Pros
Double-coil design increases charging area
Installation takes only a couple of minutes
Anti-slip pad on the surface of the charging area keeps your phone in place
Cons
Doesn't work with all phone cases
USB cigarette lighter is heavy and bulky
No products found.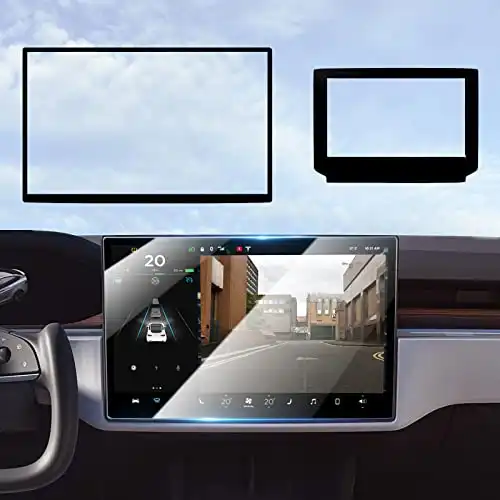 In today's day and age, screen protectors, even in cars, are essential because if you damage your monitor's screen itself, you get to pay to replace the entire device.
If you have a 17-inch touchscreen in your Tesla Model X, you should probably buy this screen protector, which is made specifically for that monitor.
This screen protector is transparent to the point where it doesn't affect your display at all, and it also doesn't affect the screen's function. It's scratch-resistant, shock-resistant, and has a surface that reduces the appearance of fingerprints and other oils that might interfere with the display.
Pros
Applying and pressing from top to bottom eliminates bubbles
Also fits Tesla Model S 17-inch touchscreens
Excellent customer service
Cons
Poor instructions, so if you've never installed a screen protector before, be very careful
Need to use compressed air in addition to dust cloth and alcohol wipe to ensure touchscreen is sufficiently clean before installation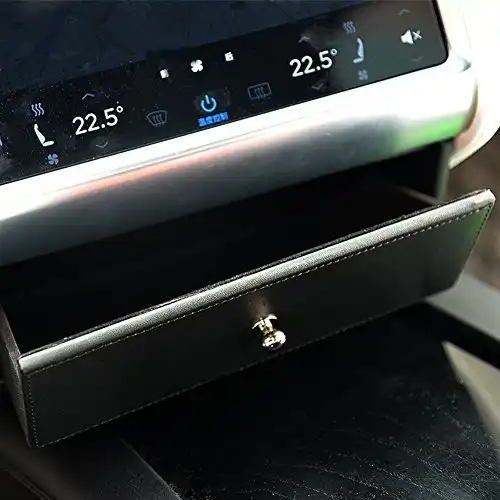 If an entire center console organizer isn't for you, a center console storage box might be what you're looking for. This little storage box is excellent for sunglasses (including spare pairs), keys, wallet, and more. What's better is that it opens and closes so you can hide whatever you've got in there.
It comes with a stainless steel knob to ensure a good grip, so you can open it easily when you need to. Furthermore, you can install it directly under your monitor. Just pull it out out of its packaging and push it in like any regular drawer. It's also a great place to keep parking passes, whether they're tickets or readable cards.
Whether you have a Model X or a Model S, having a drawer in the empty cubby space beneath your screen can help reduce your clutter problems, particularly if you have a long daily commute. It will also prevent stuff from sliding out of there.
Pros
Lined with flannel to absorb humidity and protect lenses
Designed to match or compliment your interior
Faux leather exterior adds a touch of class
Cons
Fits reasonably well but not perfectly
Doesn't slide in and out as smoothly as it should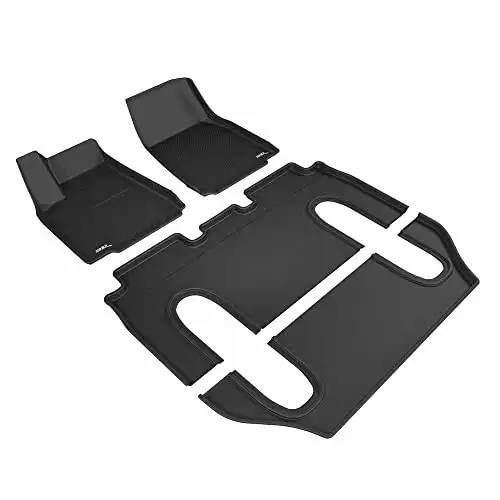 All-weather floor mats are a must for new cars or just any car you care about. You can find them everywhere, but we chose these because their design makes them almost a custom fit, giving you the maximum protection from sand, dirt, mud, salt, snow, and any other type of dirt you can think of.
Rubber floor mats are always good because you can just take them out of your car and hose them down, but generic ones often don't fit quite right.
These particular mats only fit the six-seat Model X, but MAXPider also makes these mats for the five-seat Model X and the seven-seater, so if you don't have the six-seater, you can still get them in the right size.
Pros
Designed to snap into place on factory-installed snaps
Absorbs vibrations and reduces road noise
Made from eco-friendly SGS material, which also eliminates the smell of rubber
Cons
3D logo on the mats look strange in a Tesla and serve as a dirt collection point
Does not fit every Tesla Model X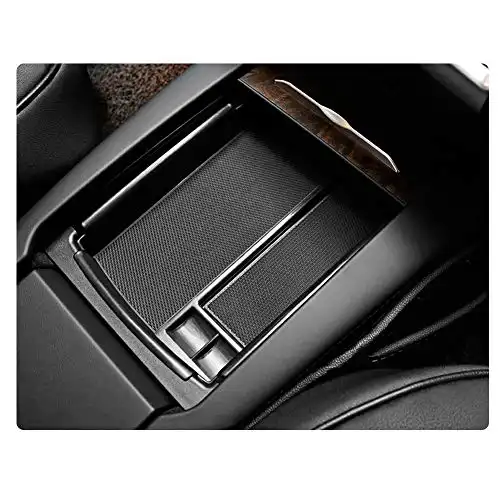 Just about everyone can benefit from a center console organizer, but not all organizers are right for all cars or, indeed, all people. Yee Pin's organizer provides you with a shallow storage bin above the main storage bin, so all those little things you lose in the bottom of your center console remain separated and easy to find.
While it doesn't have little compartments or dividers for everything, it will help you organize everything from writing utensils to keys and parking passes. It even has a dedicated space for spare change.
Pros
Easy to install; just set it inside the console compartment
Made of hard ABS plastic
Rubber mats prevent things from slipping and sliding around as you drive
Cons
Blocks cup holders, and it has no cup holder of its own
Can make it difficult to close the lid on the center console
Best Accessories for Tesla Model Y
Tesla's Model Y is a great little sedan that incorporates many modern features other vehicle makes do not. Because of that, you'll definitely want some accessories that help your car look and function at its best.
There are all sorts of accessories available, so we looked for those that would be the most useful while also helping enhance your experience while driving!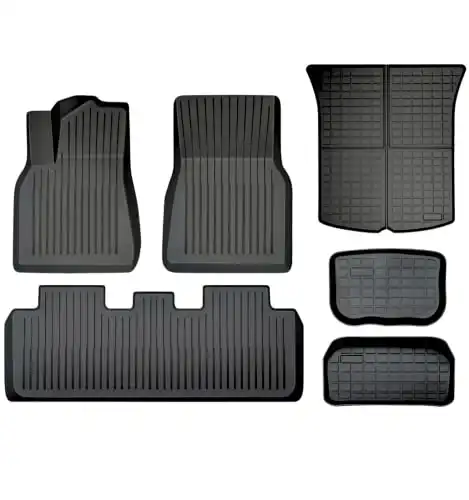 This six-piece floor mat set fits the Tesla Model Y to a tee. Regardless of where you live, excellent, high-quality floor mats are a must. SuperLiner's floor mats are textured in a specific way to prevent slipping and sliding no matter what shoes you're wearing or how slick they are.
You only need to take them out and spray them down to clean them, although if they're filthy, you might need a little soap and a sponge or old cloth.
If the mats show up at your house bent because the shipper folded them, you can use a hairdryer or a heat gun on low to flatten them out.
Pros
Eco-friendly and BPA-free
Superior temperature resistance to PVC floor mats
Floor mats fit so tightly backing isn't necessary
Cons
Feels more like plastic than rubber
Trunk mats don't have the same tight fit as floor mats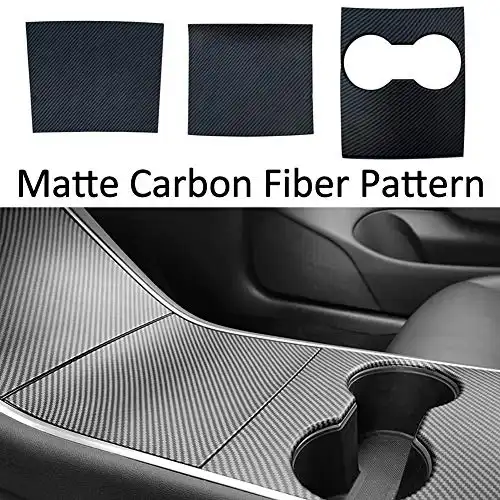 The Model Y can come with a piano finish inside, which is a very glossy black finish. You can see every single fingerprint and any other grease print you put on it!
Then there's the problem with sun glare. The sun will often find a way to hurt your eyes when you're driving, and a piano-finish console is an excellent conduit for that.
RSZX's matte wrap comes with a carbon-fiber pattern on it, which adds a slightly sporty look to the interior of your Model Y. It protects the console underneath while vastly reducing sun glare and eliminating problems with fingerprints and such. Because of that, it's also easier to keep looking nice and clean.
Pros
Easy to install as it's closer to a case than a wrap
Peel and stick design adds to installation ease
Looks like part of the vehicle's interior when installed properly
Cons
Need to install, wait a few minutes, then press down hard to ensure a strong bond
Tape backing is difficult to peel off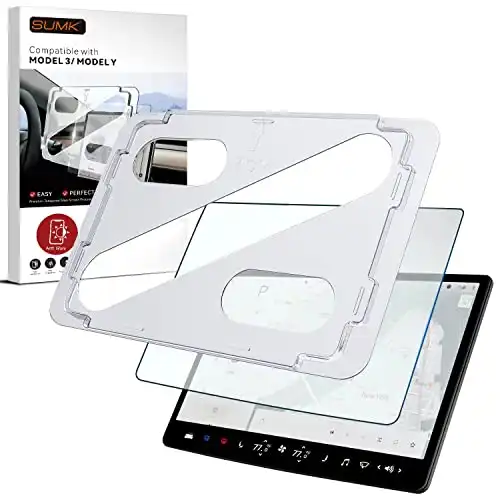 The way that Tesla (and other automakers) situate the touchscreens in their vehicle models makes sun glare a serious problem. There's also the problem with all touchscreens, and that's how easily they scratch and crack.
SUMK's screen protector has a matte finish to reduce sun glare, and it's designed to minimize problems with fingerprints and other things, too.
The fact that it's tempered means you get increased protection with decreased thickness, which reduces potential difficulties between the screen and your fingers.
Pros
Installs the same way screen protectors do for your phone
Only requires a microfiber cloth for cleaning
Shock-resistant in addition to scratch and crack resistant
Cons
Matte finish can make the display appear slightly blurry
Isn't the exact size as the screen itself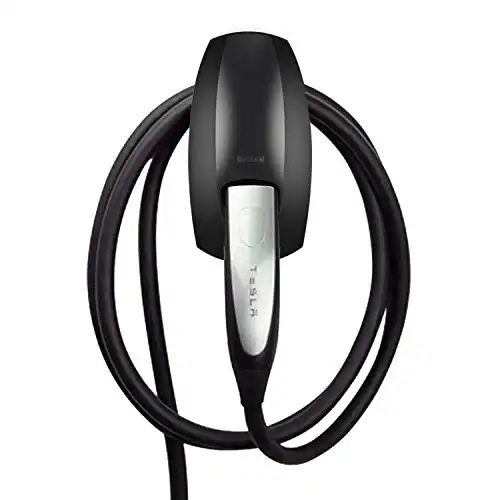 To keep your Model Y's charging cable working its best, installing a charging mount and cable organizer is necessary. It doesn't just keep your cable out of the way in your garage or carport, but it also takes stress off the cable's connectors by eliminating the weight pulling on them.
You can hang, loop, or wrap your cable in whatever way you need without damaging it, and you ensure it doesn't get caught on anything or, worse, yanked too hard and ripped out of the charging wand or from other connections.
Installation requires just a few screws to attach the organizer's plate to your wall, and that's it!
Pros
Fits charging cables for Tesla Models X, S, and 3 in addition to Model Y
Anchors and screws are included
Perfect for preventing kinks, twists, and tangles in your cable
Cons
Charging wand sticks out quite a bit, requiring caution in tight spaces
Expensive for what it is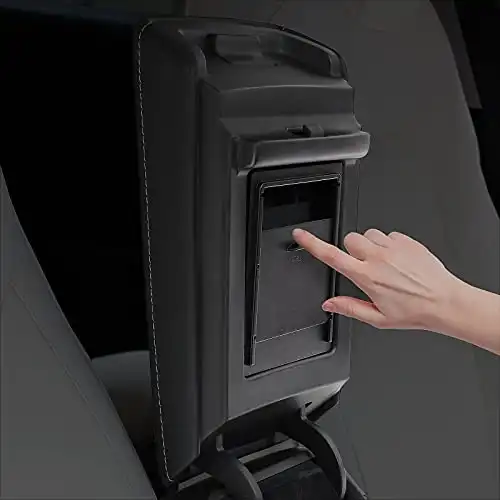 Center consoles are magnets for all sorts of little things, including pens, loose change, old parking passes, cables, glasses cases, and more. And when you have no way to organize all of that very well, it starts spilling out into the rest of your car.
This center console organizer is custom-made for both the Model Y and Model 3. Its specific cut gives it a tight fit that doesn't interfere with the center console's opening. Plus, it's sturdy and durable, made from rigid ABS plastic.
It'll let you organize and hide some of those little things that would otherwise pile up and disappear.
Pros
No tools required for installation
Has specific pockets for cards, whether they're parking cards, ID cards, or anything else
Comes with adhesive but will allow regular glue for added stability
Cons
Door may loosen over time
Not large enough for things like sunglasses cases or other larger items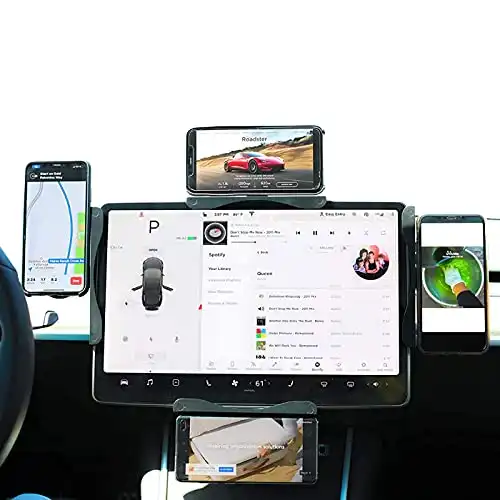 Even though Teslas come with large monitors that help you navigate, among other things, you may still want your phone where you can see it sometimes. There are many different phone mounts and holders out there, but a magnetic holder is a bit more convenient because you can just pull your phone off of it when you need to.
It does require you to insert a metal plate between your case and your phone, but you can mount it on any side of your monitor. Just hold your phone up to each side and see where it'll work best for you, and then install the mount on that side.
Pros
Fits all smartphones except the iPhone 12
Magnet is strong enough for most plus-sized smartphone
Easy to install with strong adhesive or glue
Cons
Vertical placement isn't the best
Doesn't necessarily sit flush with the monitor
Best Accessories for Tesla Model S
If you have a Tesla Model S, you've got the luxe of luxury electric cars, so you want the absolute best accessories for it. Everyone likes to customize their cars, but most people prefer accessories and customizations that fit the luxury level inherent in the car itself.
If you're looking for storage accessories, floor mats, or even trunk liners, you can find excellent items that will make your Model S the best it can be.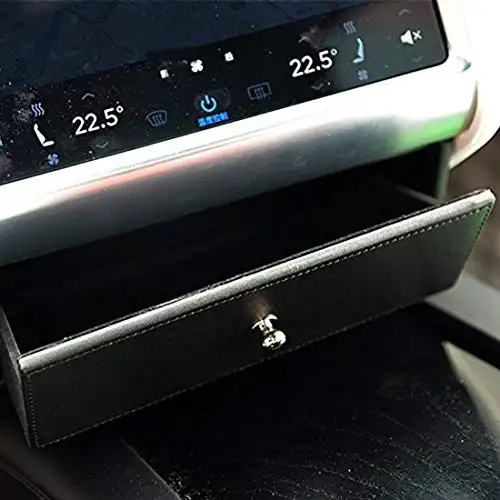 You can store things in that empty cubby space underneath your screen, sure, but you could also install a little box that keeps your stuff in one place and helps hide anything you don't want the world seeing. It has a faux leather exterior for added elegance and a stainless steel knob for easy pulling out.
It's excellent for storing extra sunglasses (or your only pair if you don't need them at that moment), as well as pens, cards, change, and even short charging cables and earbuds.
Pros
One person can easily install this
Wear-resistant flannel lining helps protect things like your sunglasses
Easy to clean
Cons
Does not go in perfectly flush with the cubby hole's walls
Corners are glued together, possibly requiring re-gluing at some point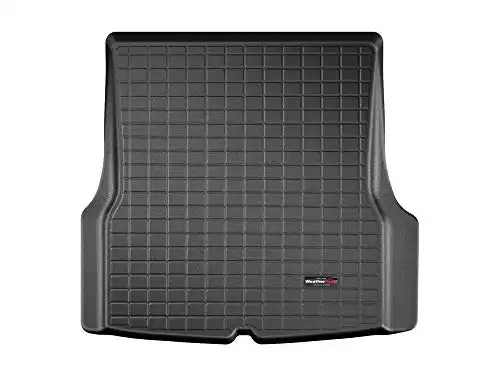 Most of us don't really consider how our trunks look or how we use them. We throw things in and let them be unless we either have so much stuff we must fit everything together like a jigsaw puzzle or transport something fragile.
When we have something fragile, we'll usually put it in the cabin where we know it'll be safe. However, having a trunk liner like this one isn't a bad idea. Your trunk gets very dirty with all the stuff you put in there.
If you keep car repair or maintenance supplies in there and they spill, you're never getting it out. Worse, if oil, transmission fluid, or other fluid spills, it'll soak into everything you put into your trunk.
A high-quality cargo liner like this one doesn't just protect your trunk; it also protects your stuff from spills. You can clean spills, dirt, salt, whatever, off of it easily.
Pros
High outside lip contains spills
Material doesn't contain latex or PVC
You can easily store it rolled up
Cons
Does not fit all Model S vehicles
May require trimming to fit around anything you have permanently installed in your trunk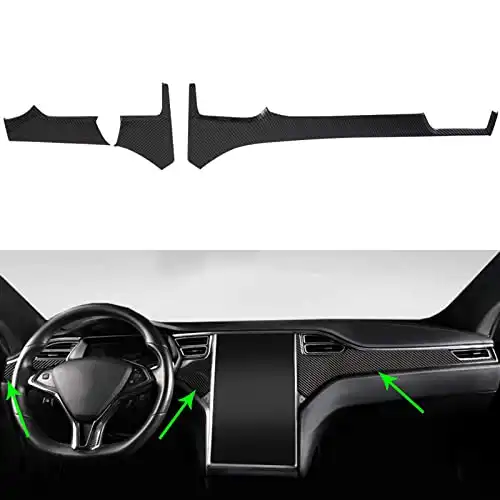 Some of your dashboard trim might drive you nuts. Maybe it's too glossy or just looks cheap compared to the rest of your car. Perhaps you want a somewhat more sporty look than what you've got.
OBL has dashboard trim covers that are perfect for addressing this annoying problem. This dashboard trim cover comes in three pieces that fit right over your existing dash.
All you have to do is line it up where you want it to be sure it will fit, and then peel the backing off and stick it on. Its carbon-fiber look helps spice up the interior of your Tesla Model S without much effort.
Pros
No cutting, drilling, or screwing into place
Carbon-fiber pattern has a vibrant color
Much cheaper than doing a carbon-fiber wrap
Cons
Must install in completely dry conditions; otherwise, the adhesive has problems
Must hold in place for at least two minutes to ensure a strong bond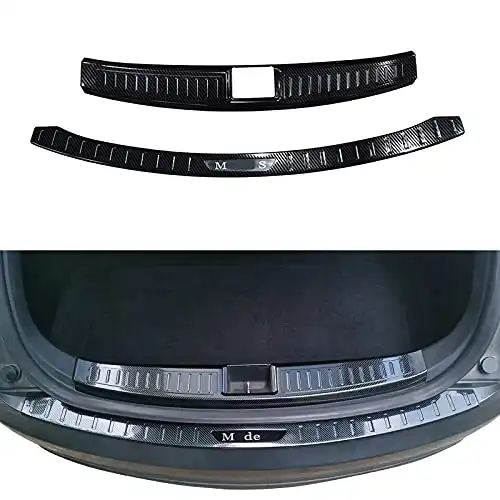 Like other Tesla models, the metal trim on the Model S is prone to scratching. You can put up with it, or you can do something about it. If you think you might want to sell your Tesla in the future, protecting that trim is a must.
So while a rear bumper protector might not seem like all that much, it will protect the metal sills on the inside and outside of your trunk space where you drag your heavy stuff, like luggage. It can also serve as better decoration than the existing sills do.
Pros
Made of stainless steel with carbon-fiber pattern resistant to wear and tear
Cleaner look than existing sills
Easy to install – no tools required
Cons
Doesn't fit all Model S vehicles
Stick-on adhesive may require reinforcement, including glue
Best Accessories for Tesla Model 3
Tesla's Model 3 is its smallest and least expensive model, so if you've been looking for an affordable Tesla, you probably have or are seriously considering a Model 3.
But no matter how perfect that car is for you, you can always make it better. It's the little things that count, and these accessories help you turn this car into your own.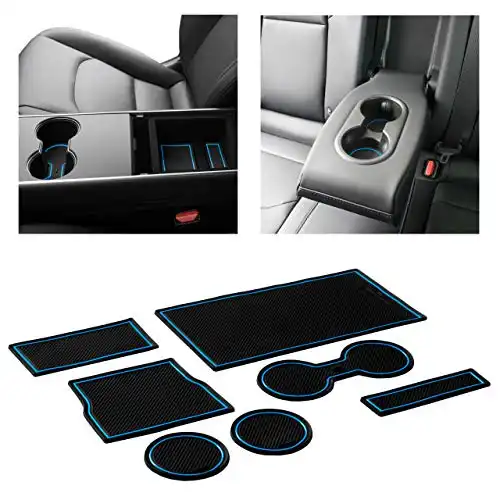 There are two problems with every vehicle's center console: Slippage and dirt. The cupholders especially are challenging to clean because drips, spills, and plain old dirt build up in the corners. For other parts of your center console, things slide around in addition to allowing dirt and grime to accumulate.
And door pockets can get outright nasty depending on what you use them for.
With this seven-piece set, you get cupholder liners and other mats for your center console, as well as pads for your door pockets. Each of these mats comes with a tab that makes it easy to pull out and clean. You get a sleek look without the hassle of upkeep.
Pros
Double-raised edge helps contain drips, spills, and dirt
Variety of colors accents your existing interior
Thin, so uses a minimal amount of space
Cons
No seal, so protection is not 100 percent
One of the mats is confusing and challenging to install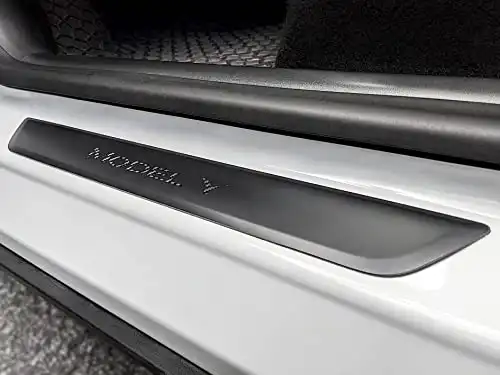 This might seem a little silly to some people, but door sills on Tesla's Model 3 are made of aluminum and scratch quite easily. In turn, that can quickly mar your Tesla's appearance, which is just irritating and costly to fix unless you don't care about such things.
These wraps use clear vinyl to ensure the sills' look is still there but protected from the elements, including those that scratch things up. They're "peel and stick" covers, so all you need to do is make sure you align them properly and stick them on.
Pros
Self-healing material means minor scratches disappear on their own
Forgiving during installation; if you mess up, you can try again
Comes with soap required for installation
Cons
Doesn't always have a perfect fit
Can change the door sills' appearance slightly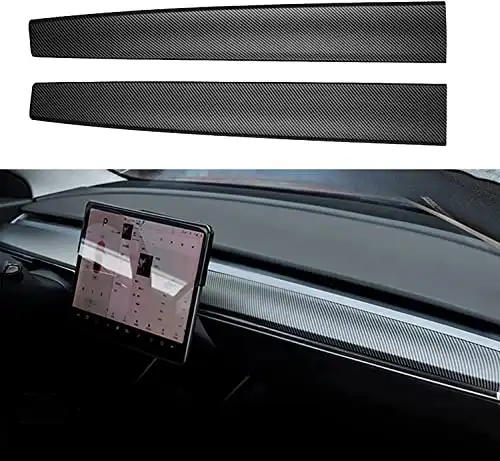 One of the biggest problems people have with their Model 3s is that there are way too many glossy parts in the interior. It looks great right up until you get a fingerprint, water spot, or even dust on it.
That's where a matte dashboard cover comes in handy. Topfit's peel-and-stick cover not only covers the original dash, but it can give your Model 3 a somewhat sporty look. It's harder to see dust and fingerprints, plus you don't get sun glare if you have one of the glossy dashes.
Pros
Fits many years of Model 3 and also fits Model Y
Carbon fiber construction is highly durable and easy to clean
Far easier to install than vinyl wraps
Cons
Lines run in a different direction from center console wraps
Comes in two pieces, which can be seen after installation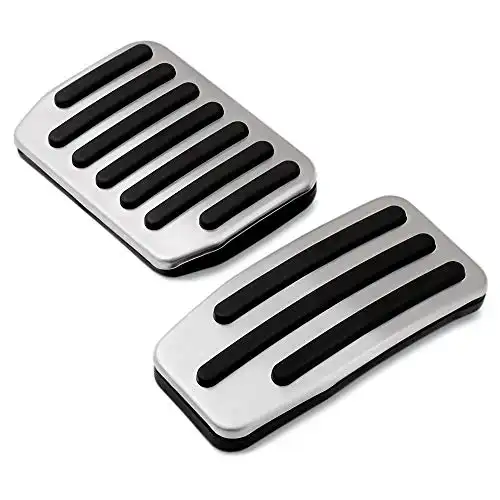 Sure, the pedals are hard to see, and most smart automakers ensure their pedal pads are already nonslip. However, these pedal pads aren't just decorative. They strengthen the friction between your foot and the pedal, adding another layer of safety.
You need to remove the factory pedal pads before installing these, so keep that in mind. However, installation is pretty straightforward. Just soak them in hot water for about ten minutes or otherwise warm them up to soften the rubber and make it easier to stretch and manipulate.
Pros
Extremely tight fit over pedals ensures they don't slip or slide around
Also fits Tesla Model Y
Higher quality than bare metal pedals
Cons
Accelerator pedal needs to be installed from the bottom up
Requires some tricky maneuvering to reach both pedals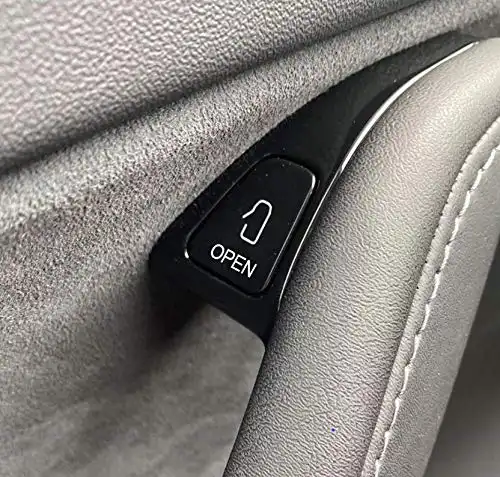 If you've never bought a Tesla before, you might look at this item and think, "Wait, what?" Who needs stickers for their door buttons?
Apparently, Tesla's Model 3 and Model Y have graphics on their door buttons instead of words, and people find them confusing. If you've never had this problem, count yourself fortunate.
However, if you have, that's where these stickers come in handy. You simply put them on your door buttons so you (and everyone you drive around) knows what those buttons do. There's less worry that someone will end up stuck in your car for a few minutes while they try and figure out how to get out.
Pros
Literal stickers, so just peel and stick
You get a total of eight stickers in a package
Made of vinyl rather than sticky paper for durability
Cons
Since these are stickers, their outlines are visible
Expensive for a pack of tiny stickers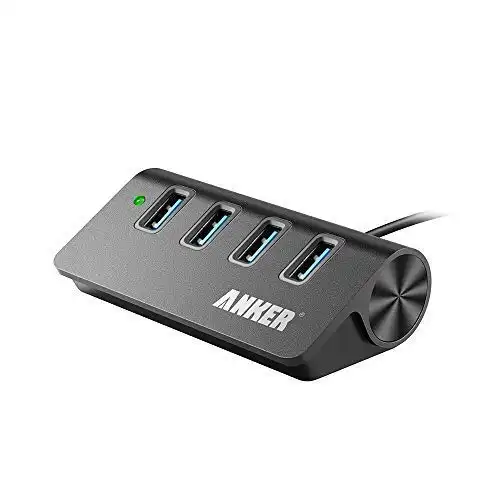 While this isn't specifically a Tesla accessory, if you plan on using Tesla's Autopilot dashcam and Sentry Mode features, you could benefit from this kind of a hub.
You technically only need a USB flash drive in one of the included USB ports, but Sentry Mode eats up a lot of space on a flash drive.
With a USB hub, you can either plug in more than one flash drive or use a small solid-state drive (SSD) on which to store your footage. Anker's four ports give you five, total, allowing you to set things up this way without blocking all of your USB ports.
Pros
This can work on every Tesla model
Aluminum body is sleek and durable
Small enough to fit inside your pocket if you need to carry it with you
Cons
Adds to clutter in your car, especially with an SSD
Only powers two devices at a time
Final Thoughts on Tesla Accessories
Tesla makes a point of building unique and exciting cars, but they can't create something to suit every single buyer's tastes. If you want to customize your car, you need accessories. The best Tesla accessories, in our estimation, are those that are useful and attractive, and we found plenty that fit the bill.
When you buy accessories, remember to be sure you're buying the right ones for your model and year. Tesla's models have many similarities, but they have a surprising number of differences between them that prevent a seemingly innocuous accessory for one from fitting into another.
On the whole, useful accessories make a good car. If you have a Tesla, you should have the best and the most convenient for the model you've got.
Related Articles
If you found this article helpful, make sure to take a look at some of my other Tesla posts linked below!