If you have a Toyota Tacoma, you know how great this truck model is, but what if you want to add a camper shell? We will discuss how to choose one and how much it will cost to add it on.
The total cost for a camper shell varies between Toyota Tacoma models but an average price for many is around $2,000. In addition to model variation, any customizations will increase the cost of the camper shell.
What to find out more about camper shell types and prices to help you choose the right one for your truck? We will talk about all of this, so keep reading if you are interested in getting to know more information.
Types of Camper Shells For Toyota Tacoma
There are a few different options that you can decide on when it comes to getting a camper shell for your Toyota Tacoma.
Below, the five most common choices will be discussed in detail below so you can see the differences between them and what each is used for.
High-Rise Camper Shells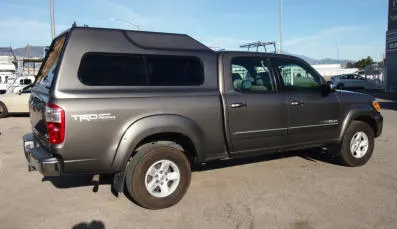 The first option is the high-rise camper shell, which is a lightweight choice that is simple to install. The shape of it is similar to the backs of a car with a high sloped shape on the rear, and are often higher than other options.
They usually have windows on the sides and back of the shell, which can be sliding or fixed, and sometimes have space for a roof rack on the top.
However, sometimes you cannot put a roof rack on it because the sloped shape won't allow for it.
Cab-High Camper Shell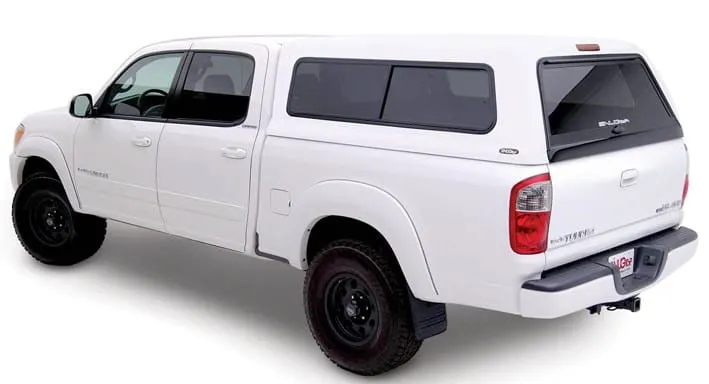 The cab-high camper shell is the same height as your truck's cab so it creates a smooth line that is seamless with the rest of the truck.
This is another lightweight option that can be easy to install and remove and also come in different materials.
Some cab-high shells are made of fiberglass material while others might be a simple metal frame and fabric material over it. These are often a reasonable price for the product and come with a price tag that is just below $2,000 on average.
Commercial Camper Shells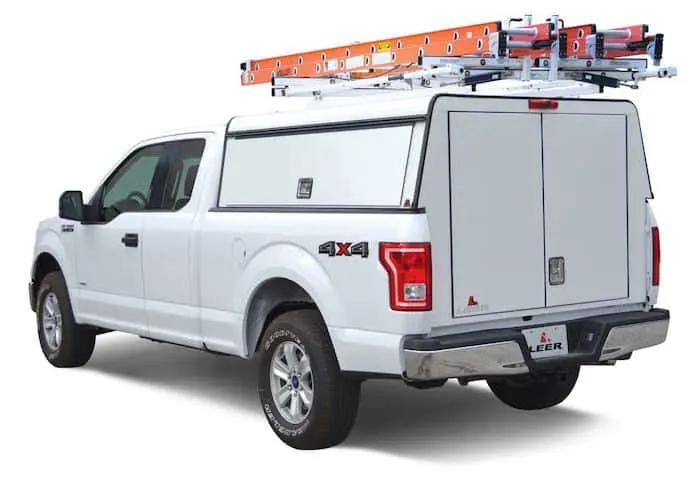 This particular option is one that will be ideal for those who use their truck for work because of the extra storage in the interior.
These often come with shelves and storage areas inside of the shell that can be used for tools and equipment when you are going on a job.
Commercial shells are made from durable materials like metal and aren't usually much to look at. They are focused on the function of the unit and don't usually come in a variety of colors or patterns.
However, because they are made for commercial use, they can be customized for the jobs you need to do and the equipment you carry. This can be a huge plus for workers who use their trucks every day.
These often cost a bit more than some of the other options because of the customized size and shape. This is likely to be just over the $2,000 mark.
Pop-Up Camper Shells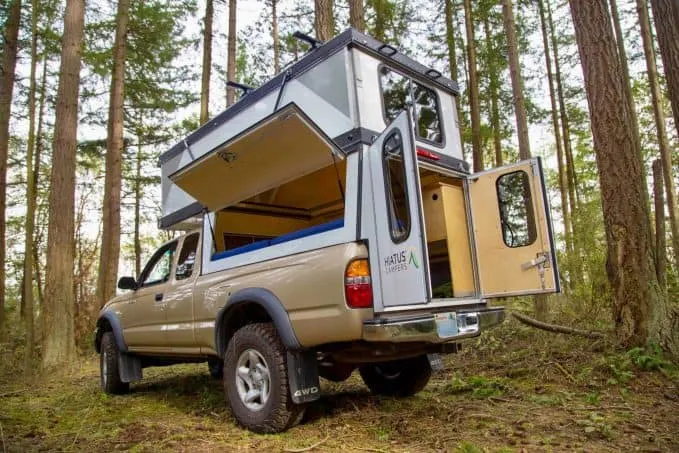 Out of all of the other options, this one takes the name seriously. With this camper shell, you can actually have a functional camper van in the back of your truck.
The shell itself is often the same height or just taller than the truck itself, however, a material pop-up shell comes out of the hard shell that attaches to the truck and pulls out to form a tent-like covering.
These serve as a live-in tent that can be used on long trips so that you don't have to pay for a room or have to sleep on the ground when it is wet or freezing cold.
These are also one of the cheapest options and might only cost you a few hundred dollars. However, there are also very high-end models that can quickly get expensive as well.
Full-Size Camper Shells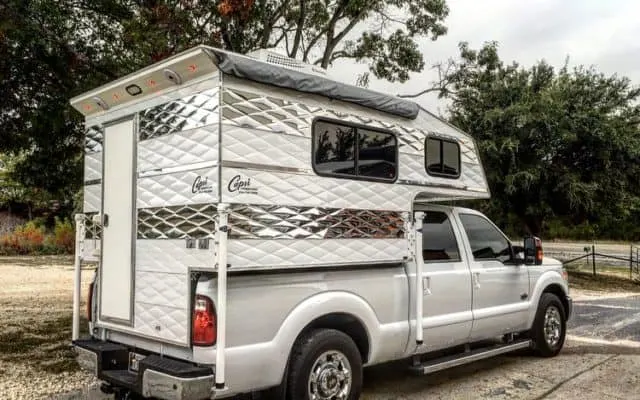 A full-size camper shell is something that is often used by the diehards of the camping world because they are big and bulky. They are similar to the pop-up models but are much more heavy-duty.
The weight of the shell is a lot heavier than that of the pop-ups and they are also a lot larger when they are fully extended.
They are still relatively simple to install, but because of the heavy weight of the camper, you won't want to have to continually take it off just to put it back on the next weekend.
So, it is a good choice for those who will keep it on their car when they need it.
These shells are a lot more expensive than the other options on this list, but it is because of their size, durability, and the fact that they are most likely custom-made to fit your truck.
These are often used by nomadic travelers or those who like to take long hiking or camping trips often because, although it is expensive, it is less than constantly paying for new tents and sleeping bags.
These camper shells can range wildly because of the customization that comes with them, but they usually range from 1,500 to just over $3,000.
However, as mentioned, this is not usual for the average hiker or camper and would likely only be purchased by someone who travels consistently throughout the year.
How to Choose Your Camper Shell
The biggest issue that customers have when searching for a camper shell is trying to stick to their budget. This is often because people often like the look or function of the more expensive choices, but likely have a much smaller budget than that cost.
So, the best way to determine which camper shell is the best for you is the price tag. If you are not an avid traveler, then you won't want to spend a lot of an expensive camper shell that you won't use often.
If you camp and hike often, then you will likely have a larger budget for your equipment than a novice would. So, decide how often you will use it, and what your budget will be for your equipment.
This will help you narrow down your options and get one that fits your budget and your lifestyle.
What are Camper Shells For?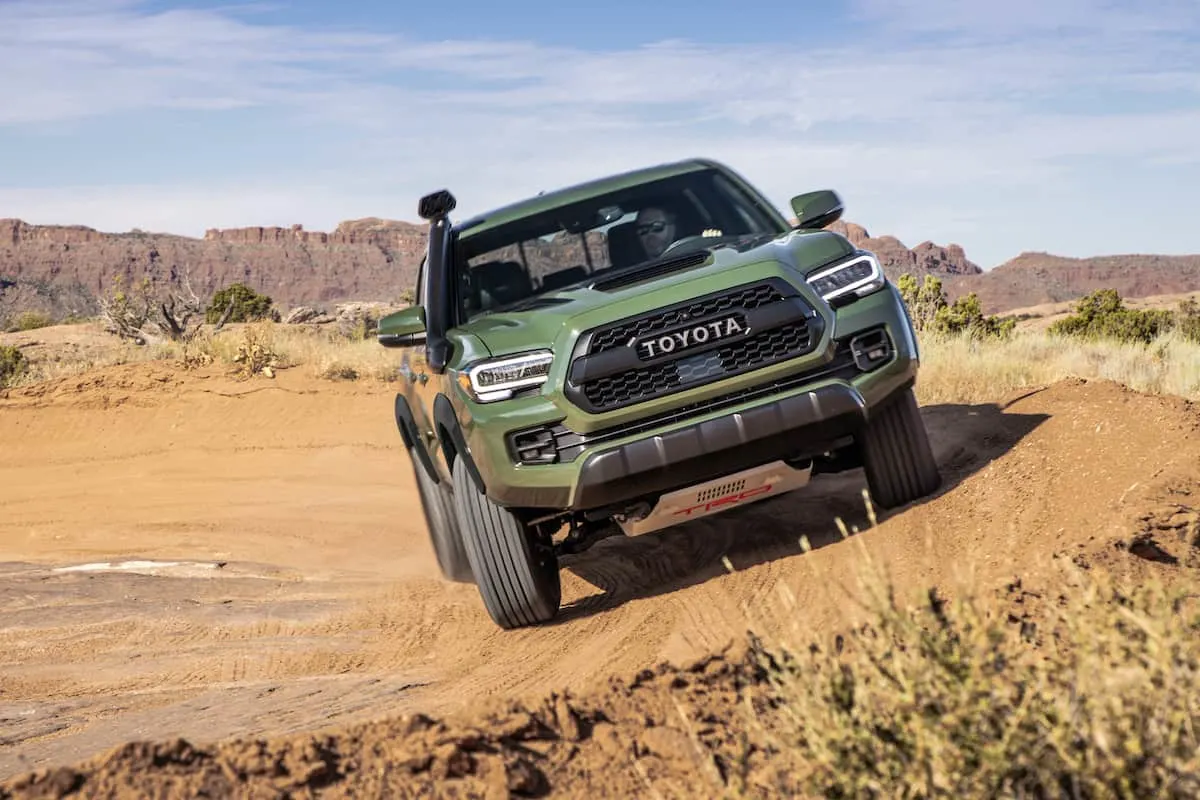 A camper shell might seem like an unnecessary addition to a truck since it covers the open truck bed that people like about having a pickup, however, they come with positive reasons for uses that you might not have thought of.
First, they are often used on camping trips for when you need to have a bed that is away from the elements. No matter what the weather is like, you can have a safe place to stay off the ground and have a longer space that will let you stretch out more than some sleeping bags will allow.
Though this makes a good option for those who are on a trip and need lodging in a pinch, it is not the only way to use a camper shell.
Another way that a camper shell can be useful is for storing more items in the bed of the truck. Because the camper adds a higher wall and a cover over the top of the bed, you gain more volume than with any other cover.
This will allow you to stack wood and other items higher in the truck so you can carry and transport them easily. This is ideal for trips where you have to carry many items along with you, like wood or metal parts.
This is also ideal for men and women who have jobs that require them to transport multiple items throughout the day.
This will allow them to stack more items together in the bed of the truck without having to stop at the truck bed's height, which is what other covers will do.
This is great for camping trips as well because you can keep items dry and in place so that high winds or rain won't ruin the items that you have stored there.
Final Words on Toyota Tacoma camper shells
Having a Toyota Tacoma allows you to have the storage space for the trips that you want to take, but getting a camper shell for the truck bed will give you even more space for the things you need.
But you always want to ensure that you are getting a camper shell that doesn't go way over the budget that you can spend on it.
So, taking a look at all the different options that you have to pick from can help you choose the one that works best for the number of times you go traveling every year.
It can also keep you from buying the heavy-duty options that are likely over your budget and more than you will need anyway.
Before making your choice, think about how much you want – and can – spend on the shell, and decide which choice fits your needs the best.