Want to know the difference between the Jeep Altitude and Jeep Limited? Let's look at why the differences matter.
Jeep offers several distinct trims. These trims decide what features you get within your Jeep Limited or Jeep Altitude.
So what distinct features do the two unique Jeep packages have?
The key differences between the Limited and Altitude trims come from interior seating materials and the overall exterior look. The Altitude trim offers leather while the Limited goes for suede. The Altitude also has a more advanced optional 4×4 system.
We'll look at what the trim differences actually do and the information you'll have to consider when choosing between the two, including price.
Jeep knows their customers well, and their trim levels show it.
We have worked in the car industry for a while, and know a bit about what is important to off-roaders who often seek Jeep.
Key Differences Between the Jeep Altitude and Limited
The Jeep Altitude and Limited are trim levels available on many Jeep models, including the ever popular Cherokee and Grand Cherokee.
Vehicle manufacturers often make multiple trims or packages available for a vehicle to ensure that buyers get more of the equipment and comfort they want for their budget.
Interior
Altitude and Limited
Both the Altitude and Limited editions of Jeep models have heated front seats available, a leather wrapped and heated steering wheel, and an 8-way power driver seat with lumbar support.
Altitude
Jeep's Altitude package offers a few key interior features
Cloth seats or black suede seats with black stitching

Heated, leather wrapped steering wheel

An instrument cluster with off-road gauge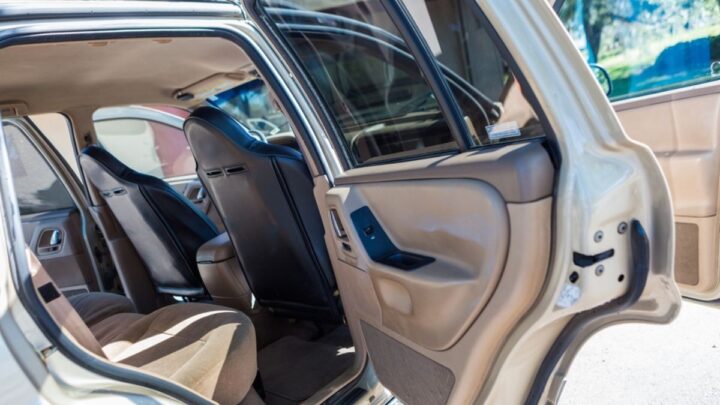 Limited
The Limited package adds a few amenities compared to the Altitude
Available heated Capri leather seats, replacing suede. Colors include black or black with light frost beige.
Premium door trim panels using less plastic

USB ports for charging devices

Memory seats for driver

Sunroof changes to single pane
The biggest addition most people will appreciate with the Limited is the addition of leather seats, which are easier to clean than suede or cloth.
Capri leather in particular tends to age well, and will hold up to people getting in and out in jeans.
Exterior
Altitude and Limited
Both trims offer a power liftgate as a useful amenity.
The overall body shape is the same on both vehicles.
The headlights are also fairly bright LED lamps in front and back.
Altitude
Standard 20" Gloss Black Wheels

Body color door handles and fascia

Available in six paint colors
Limited
Bright door handles and fascia

18" tech gray wheels

Heated and power side mirrors

Available in eight paint colors
The Altitude starts off a bit taller, which is good for off-roading. The Limited can take on a darker look with more attention grabbing door handles and exteriors.
Drivers who are in cold and winter climates might appreciate being able to turn on the heated mirrors to melt ice and snow away instead of scraping. The exteriors are otherwise functionally the same.
Infotainment
Altitude and Limited
The Altitude and Limited editions both offer Jeep's UConnect infotainment system.
Both come with Apple CarPlay and Android Auto, which makes syncing up navigation, music, and other apps very easy.
You'll also get Sirius XM Radio and Bluetooth on both trims.
The biggest infotainment difference is that the Limited has better noise cancellation technology within the speakers and better sound muting built into the premium door panels.
If you hop into both vehicles and take them for a ride while listening to music or radio, you might find that the Limited drowns out road and traffic noise a bit better than the Altitude.
Engines
Altitude and Limited
The engines available in the Altitude and Limited editions are currently the same.
You have a choice between the 2.4-liter 4-cylinder engine and the 3.6-liter 6-cylinder.
Most years of both vehicles are also paired with an 8-speed transmission to keep fuel consumption down.
Fuel Mileage
The Altitude gets just slightly better fuel mileage than the Limited, even with the same engine.
Jeep's altitude tops out at 19 city and 26 highway while the Limited subtracts 1 mile per gallon on both.
The reason is partially some additional weight, and the introduction of Quadtra-Trac.
While there is a difference, we probably wouldn't consider the one mile per gallon to be a significant factor in choosing which to pursue.
Drivetrain
Altitude and Limited
Both the Altitude and Limited do have standard 4×2 and 4×4 options available, which are a good start for regular driving, snow, and some off-roading.
Limited
The Limited adds on Jeep's popular Quadra-Trac system. Quadra-Trac is available in a variety of levels, but the Limited offers Quadtra-Trac I.
This offers an open differential to provide different amounts of power to different wheels depending on which ones have the best access to traction.
A Limited with Quadtra-Trac I will have an easier time manuvering through off-road scenarios as well as in poor conditions.
Altitude
The Altitude trim does not include the Quadra-Trac system, but rather a more basic 4×4 and 4×2 drivetrain.
We would still feel confident doing snow driving and some off-roading with their basic system.
Cargo Capacity
Altitude and Limited offer the same cargo capacity, as they are built in the same platform.
Both offer around 36.3 cubic feet of space behind the second row and a total of 68.3 cubic feet of space.
Towing
The Altitude and Limited offer different towing capacities. The Altitude can tow up to 6,200 lbs in 4×4 mode with the tow package.
The Limited adds on 1,000 lbs to max out at 7,200 lbs. People who are attempting to tow trailers or small boats might be influenced toward the Limited, as 1,000 lbs do make a difference for towing.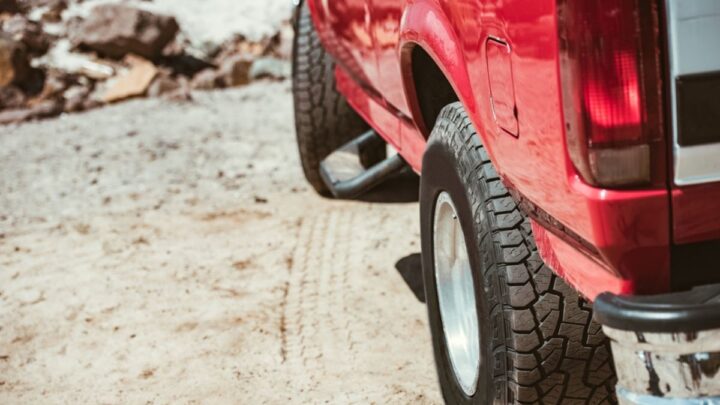 Safety
Jeep offers the same crash test ratings at 4 stars and technology features on both the Altitude and Limited.
Jeep's safety technology includes ParkSense Rear Park-Assist with Stop, ParkView Rear camera, Hill start assist, and basics like cruise control.
All of the above certainly help with parking without hitting something – and Jeep does offer higher level safety features.
Price
Since the Limited does offer more technology amenities, leather, and Quadra-Trac, you'll pay more for it – around $40,000 or more for a new one.
The Altitude is priced a little less at around $38,000. The actual amount does depend on the year.
Final Thoughts: Which Should I Buy?
The Altitude is priced for less while offering lots of comforts like heated seats and still has a capable 4×4.
The Limited does add leather seating, which is great for people who appreciate the feel of the leather – and fairly easy maintenance.
If you value the look of a vehicle and want something a bit more contrasting and eye catching, the Limited is your best bet with brighter door handles.
A more serious off-roader, or for that matter, snow driver, might like the Altitude for the Quadra-Trac system.
It's the real deal and lessens the chances of you getting stuck or out of control while driving on sand, snow, rocks, or mud.
We would still feel confident exiting pavement on the regular 4×4 system though.
The answer comes down to your personal preferences and budget. Realistically, a couple of thousand more for a $40,000 vehicle isn't adding much to your monthly payment, especially if you are buying a vehicle you are less likely to trade in.