Car lovers, especially those inclined towards German vehicles, say that BMWs are expensive to maintain, especially the older models.
But is this just an old rumor, maybe spread by American car fans and manufacturers, to steer consumers away from these options?
Are BMWs really expensive vehicles to maintain?
BMWs are one of the most expensive vehicles to maintain. BMWs are a luxury brand, using complex engineering that often requires specially trained mechanics and premium parts when repairs are necessary. Although BMWs are very reliable and seldom need serious maintenance, even simple upkeep adds up quickly.
According to RepairPal, BMW ranks 30th out of 32 car brands for its expensive and frequent maintenance costs.
BMW car maintenance costs will be impacted by:
The reliability of the car model
Availability of parts needed for repairs or replacements
The source of parts
The mechanic or dealership that will do the repair and maintenance
As a brand, BMWs are usually more reliable than other vehicles.
This is because several models share parts, platforms, and electronics, maintaining a certain uniformity.
Let's dive into why BMWs maintenance is so costly and what each series' annual average costs are compared with each other.
Why Are BMWs Expensive To Maintain?
Complex Engineering
This is the most significant cause of costly maintenance among BMWs.
The vehicle build is complex and over-engineered, making the maintenance process challenging once the vehicle ages.
The company relies heavily on complicated onboard computing, proprietary parts, and electronic sensors, most of which require specific scan tools.
For example, if your Z4's battery fails, you can't just buy a new battery from the local auto store. In this case, battery replacement of all modern BMWs requires registration to an onboard engine control module (ECU).
This simply means that you can't go to replace your battery in any auto repair shop.
You must use a BMW dealership for battery replacements which increases the maintenance cost significantly.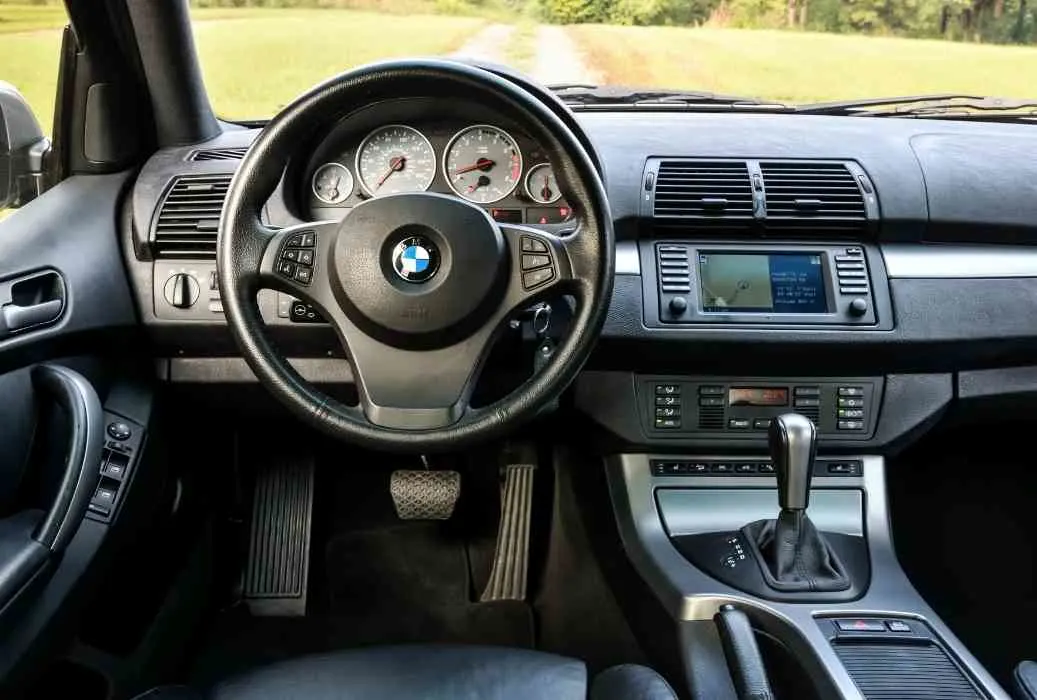 Fewer Independent Mechanics and DIYers
The reason why there are fewer DIYers, and independent mechanics is because of BMW's over-engineering.
With more complex designs being introduced in all BMWs series in the last 15 years, people find it very hard to work on these cars.
They introduced vehicles with Idrive, no dipstick, and highly advanced and complicated electronic devices.
All these changes require DIYers to use special tools and diagnostic equipment that can be costly to procure.
This has completely pushed DIYers out of these spaces coupled with the extensive knowledge they must process to understand how computer diagnostics work.
Independent mechanics are being forced to send vehicles to BMW's more expensive dealerships.
This is because the brand requires BMW proprietary-scan equipment for diagnostics which independent mechanics don't have.
By limiting the availability of independent mechanics and DIYers, the repair options are limited.
The demand and supply rule means owners will have to pay more to get their vehicles repaired and serviced.
Premium Brand Parts and Technology
BMWs are made for car enthusiasts, which means sophisticated technology and specialty parts to enhance their driving experience.
When a component requires replacement, e.g., a faulty battery, an experienced BMW mechanic must register it to an engine control module (ECU).
Because of these necessary procedures, a simple battery change will cost the owner $400.
For BMWs, the age of the vehicle, you can go for genuine parts that are very expensive but assured of quality and lengthy service.
You can also choose OEM parts that are slightly cheaper than genuine parts but maintain similar quality.
If you are really on a tighter budget, you can use aftermarket parts which are cheaper than the other options.
However, you will have to be careful because some of these parts are substandard and could end up costing you more in the long run.
What Are BMW Annual Maintenance Costs?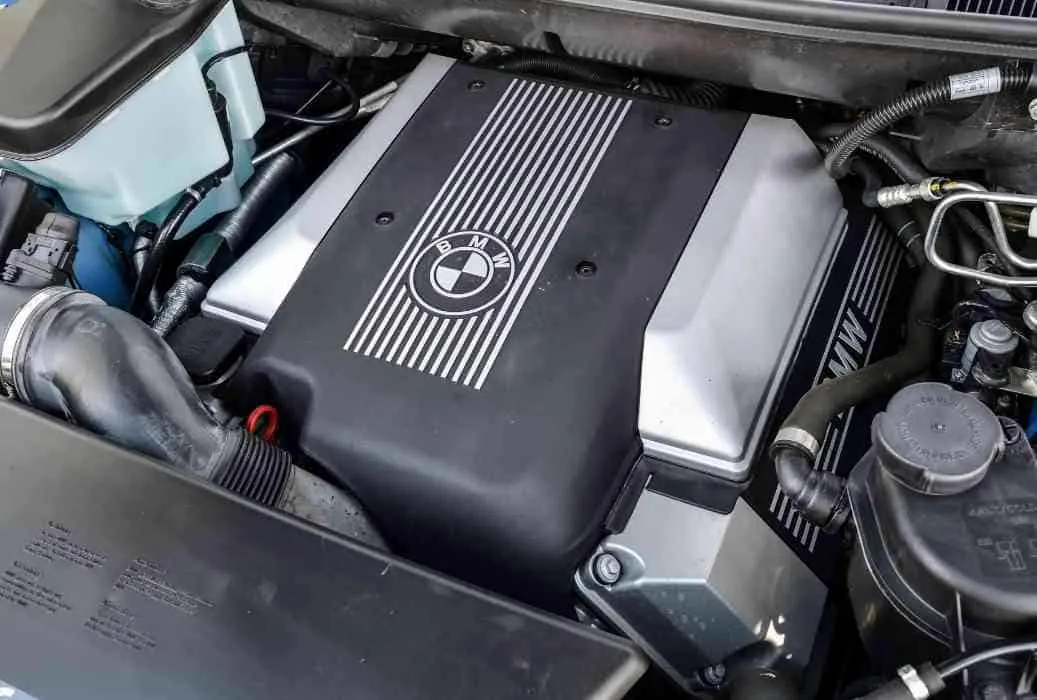 BMW owners pay an average of $968 annually for repairs and maintenance, according to RepairPal. The industry average car maintenance cost is $652, which means that BMWs are costly to maintain.
However, it is standard for most German luxury brands such as Audi and Mercedes-Benz, costing $987 and $908, respectively.
These costs, however, vary depending on the vehicle model.
The brand's high-performance M series and SUVs will cost more to maintain than their standard commuter cars.
People prefer the BMW 3 Series because it's cheaper to maintain than other lines in the brand.
| | |
| --- | --- |
| BMW Model | Avg. Annual Repair Cost |
| BMW X Series | $490 |
| BMW 3 Series | $688 |
| BMW 2 Series | $722 |
| BMW 330i | $748 |
| BMW 5 Series | $825 |
| BMW Z4 | $895 |
| BMW X1 | $915 |
| BMW 750Li | $1027 |
| BMW X3 | $1,034 |
| BMW X5 | $1,166 |
| BMW M5 | $1,173 |
Data from RepairPal comparing maintenance costs between a few BMW models
There is some good news, though, because some BMWs come with a free maintenance period.
2015 and 2016 model vehicles come with four years or 50,000 miles of maintenance under BMW Ultimate Service.
From 2017 and later, models come with three years or 36,000 miles of maintenance under BMW Ultimate Care.
The difference between the two plans is that the BMW Ultimate Service covers more wear-and-tear items and maintenance than the BMW Ultimate Care.
You end up saving a lot initially thanks to these two plans, but you have to prepare yourself to cater for repairs after the cover expires.
What Determines BMW Maintenance Costs?
The maintenance cost will vary depending on routine check-ups and unforeseen problems.
You might find yourself alternating between affordable and costly repairs.
Service schedules also depend on the vehicle's model.
You can use the owner's manual to know what your car needs, but your vehicle will most likely alert you about your next service using an inbuilt monitoring system.
Below is a Sample BMW 3 Series maintenance schedule:
| | |
| --- | --- |
| BMW Maintenance Needed | Service Interval |
| Every 10,000 miles | Change engine oil and oil filter, check tire pressure, and inspect various systems |
| Every 30,000 miles | Inspect exhaust system and check various components, like the power steering, fuel connections, and transmission leak |
| Every 60,000 miles | Replace fuel filter, hydraulic fluids, and service fuel injectors |
| At 90,000 miles | Replace timing belt and hoses, replace spark plugs, rotate or replace brake rotors, and clean fuel components |
According to RepairPal, BMW owners visit auto repair shops twice as often as other car owners.
This drastically increases the chances of encountering a problem that requires repair.
It also states that the most frequent issues faced by BMW owners include:
Leaking engine oil
Blower motor resistor fails
Window regulator fails
Are All BMWs Series Expensive to Maintain?
There are different series and model variations produced in a year.
Yet, even the model that costs the lowest to maintain is still more costly than an average vehicle, e.g., a Toyota Camry.
Over the last two decades, there have been some series and models produced.
However, BMW owners agree that the older models are cheaper to maintain than the new models.
This discrepancy is because the company used better quality parts in production than they do today to save cost.
The older models have fewer electronics than the models today, which means they didn't require frequent maintenance.
Models like the E36 and E46 (last produced in 2006), which belong in the 3 Series, are now becoming old but are still in excellent condition.
BMW enthusiasts and independent mechanics would work on these cars.
Since their parts are inexpensive, the owner can save a lot of money and time on their vehicle.
The BMW E90 (last produced in 2011) is another excellent example of older models that have held up well in terms of maintenance cost.
Although there have been several issues in different vehicle variations in the past, no vehicle is perfect.
It remains on the best "lower maintenance" Performance BMWs in the market.
Maintenance Costs Compared to Other Luxury Brands
Let's compare BMW 3-Series, the most popular BMW model in the market right now, with three other brands; the Audi A4, Nissan 370Z, and the Lexus IS 300.
For the next five years, the repair costs for the 2019 models of these brands will be as follows:
| | | | | |
| --- | --- | --- | --- | --- |
| Cost | BMW 330i | Audi A4 | Nissan 370Z | Lexus IS 300 |
| 2019 Vehicle Price | $44,699 | $44,752 | $29,319 | $36,616 |
| 2019 Vehicle Maintenance for the Next 5 Years | $7,948 | $7,344 | $4,952 | $7,973 |
| 2019 Vehicle Repairs for the Next 5 Years | $2,609 | $2,149 | $677 | $1,140 |
Notice that the BMW cost of ownership over the next five years is very high.
The Audi and Lexus, the luxury division of Toyota, are also up there in terms of repair and maintenance costs over the same period.
On the other hand, the Nissan is much cheaper to repair and maintain despite it being a luxury sports car.
This means that luxury brand-name cars are more expensive in terms of maintenance costs across the board.
Can an Extended Warranty Help With BMW Maintenance Costs?
An extended warranty is the best option to avoid paying a small fortune for your vehicle's repairs.
A BMW's extended warranty can cover up to 7 years/100,000 miles.
The good thing about BMW vehicles is that most owners usually take good care of their cars.
However, remember that BMW doesn't allow you to add an extended warranty once the factory warranty is up.
Apart from dealer extended warranties, you go through vehicle service contracts that provide third-party providers extended protection.
These third-party warranties came with incentives like trip interruption benefits, roadside assistance, and extended service contracts to 200,000 miles and beyond.
FAQs
Is BMW Maintenance Expensive?
Yes, even after the warranty, BMW maintenance costs are often more expensive than other cars.
It will cost about $5000 and $12000 to maintain than a Mercedes-Benz and a Toyota respectively over a 10-year period.
Why Are BMW Parts So Expensive?
BMWs require cutting-edge automotive technology, which means that replacing parts will cost you a small fortune.
The components required are usually artificially inflated because of the BMW brand name.
Despite the exorbitant cost of parts, they are worth it because you are guaranteed quality and longevity.
Are BMWs Expensive to Maintain?
Yes, because as a German performance-oriented luxury brand, they are equipped with delicate specialty technology.
They required qualified mechanics and, more often than not, BMW dealership equipment to maintain.
This makes simple repairs complicated and expensive.
Why Are BMWs So Expensive to Insure?
The cost of insuring BMWs is determined by hard statistical data.
Being a luxury brand, the vehicle is a target for thieves and accidents.
If there are more claims involving the brand, the higher the insurance premium rates will be.
Do BMWs Break Down a Lot?
BMWs are generally very reliable vehicles, especially the older models. If an owner maintains their car and drives carefully, then it shouldn't break down often.