BMW and Mercedes are renowned globally for their fast, luxury vehicles that are an envy of many.
And as of today, both brands have built a name for themselves and have ardent fans that defend and support them.
Well, they've earned it. BMW and Mercedes are the epitome of German automobile engineering and have sophisticated technologies that improve not only your driving experience, but also your safety.
However, a common question on most people's minds is- which is the better brand?
Well, here we'll delve into the ins and outs of both brands to know the actual winner. Let's get going.
BMW vs. Mercedes: Specs and Performance
As of today, automobile manufacturers are investing massive resources to develop better, efficient, stronger, and lighter powertrain and drivetrain components.
It's especially so for high-end luxury brands aiming to have faster, more sophisticated, and yet safer vehicles.
BMW and Mercedes are already some of the best-selling companies in luxury, higher-priced vehicles sector.
Their engines are efficient and designed differently to suit their target markets.
Regarding design philosophy, both automobile giants stick to their century-old ethos.
BMW produces vehicles that have smaller, lighter engines. BMW models are lighter high-performance vehicles that generally outpace the heavier Mercedes.
An example is the BMW M performance class of cars that deliver superior power, torque, and balance while still retaining excellent fuel economies.
The models have exceptional steering that features self-centering and power steering technologies to improve their agility and maneuverability.
Additionally, some models offer steering feedback signals to counter over-steering or under-steering and provide directional stability.
The cars also have fortified brake systems, smooth aerodynamic build, and stiffer suspensions for sporty performance.
On the other hand, Mercedes vehicles are heavier and have bigger engines, which negatively impacts their fuel economies.
Heavier materials weigh down the car, meaning that the engine strains more to move it toward higher speeds.
Therefore, to get better acceleration and top-end speed, Mercedes opts for bigger engines that churn out more power and torque.
Performance-wise, Mercedes vehicles have relatively lower ratings compared to BMWs. And on the brighter side, it has its line of performance cars, such as the AMG GT, which has a 4-liter V8 twin-turbocharged engine paired with a seven-speed dual-clutch gearbox.
The car's standard trim has excellent acceleration, achieving the 0 to 62 mph benchmark in an impressive 3.8 seconds and a top speed of 194 mph.
Additionally, Mercedes has stepped up towards improving their vehicles' performance packages.
And while they lack the finesse and lightweight performance of the BMWs, they compensate for this with lighter high-strength build materials.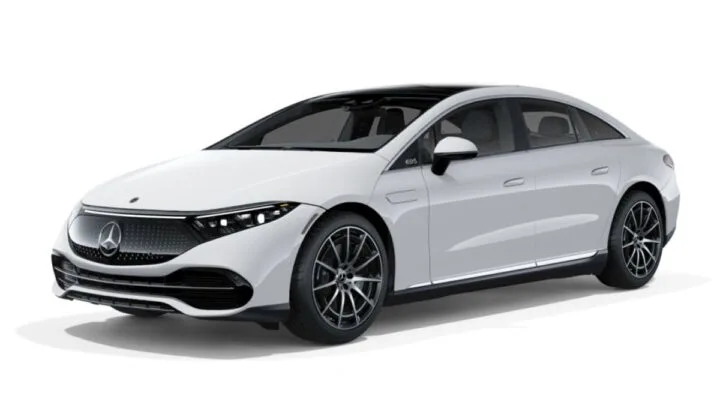 BMW vs. Mercedes: Reliability
Where do German brands rank in reliability ratings? What affects their reliability?
Well, a vast majority of the world population base their purchase decisions on a brand's reliability.
What good do you gain by buying a vehicle that shall be at the garage longer than it's on the road?
According to a reliability study by Consumer Reports, BMW (45/100) has better reliability than Mercedes (34/100).
However, a reliability battle between the two won't attract much attention as they lag so much compared to other brands.
BMW comes in at 17th, whereas Mercedes is 23rd. In contrast, Lexus, Mazda, and Toyota all have reliability scores greater than 70/100.
According to J.D. Power, both vehicles are reliable, and you can purchase either without many regrets.
In their 2021 study of 2018 models from a majority of the modern-day brands, J.D. Power ranked BMW 11th with a score of 108 issues per 100 vehicles, while Mercedes came in at 15 and with 122 problems.
And if you're wondering why the two perform so poorly in this regard, you're not alone.
The answer is that German cars have complex software, electronics, and engineering components that demand more maintenance and care.
And as you might have heard, the more features a system has, the higher the chances of breaking down.
Also, it may come as a surprise, but Mercedes and BMW cars are very reliable and highly purchased in most European countries, where they're used by police officers and as taxis.
However, their reliability suffers a lot outside Europe, and since both companies adhere to the highest production quality standards, their unreliability may seem mysterious to some, but it isn't.
The dependability of both brands falls heavily on how you adhere to the regular servicing and maintenance schedules.
BMW vs. Mercedes: Which Brand Holds Its Value the Longest?
Luxury cars are the trickiest ones to sell and regain your money, as they depreciate with every mile covered. And between Mercedes and BMW, you stand a higher chance of going with the S-Class than the 7-Series.
Why is it so?
Well, BMW's luxury models have an average depreciation rate of approximately 35 percent in the first three years of ownership.
And if that isn't surprising enough, the BMW 5 Series depreciates fast, with depreciation of 52.6% during its first 3 years.
On the other hand, Mercedes cars last longer and have a depreciation value of 50% in their first five years.
With such depreciation percentages, it's better to lease the two or opt for cheaper options if you plan on reselling.
BMW vs. Mercedes: Interior, Comfort, and Cargo Space
As much as there are a lot of areas to consider before settling on a vehicle purchase, a significant deciding factor has to be its interior styling, comfort, and cargo capacities.
And, as both brands have popular luxury models, there isn't much difference between the two in terms of styling and comfort.
Traditionally, BMW was known for making high-performance engines which they paired with efficient state-of-the-art transmissions and suspensions in their racing cars.
Some of their racing cars, including the BMW 328, BMW 3.0-liter CSL Batmobile, the BMW E30 M3, and the BMW-Sauber F1.08, have had these engines.
On the other hand, Mercedes has traditionally focused on comfort and luxury over performance. Their cars have always had premium interiors, and the cabins reek of luxury.
But, as we've seen, both companies are closing the gap, with more BMW cars having high-end interiors while Mercedes is developing high-performance engines.
Consequently, both brands' interiors feature high-quality materials, luxurious cockpits, user-friendly technologies, and state-of-the-art infotainment systems.
For example, the BMW 7 Series has gorgeous and comfortable interiors and a massive back seat.
It also has footrests, an infotainment system that supports voice or gesture commands, and a range of luxury features for your convenience.
Over the years, BMW has adopted a different strategy than Mercedes. As much as their cars have high-quality materials, their production methods are more towards comfort and convenience over aesthetics.
And, there are a lot of people that prefer the BMW feel over the Mercedes feel.
However, you'll be disappointed with the BMW's interior when you get inside the more refined Mercedes S-class.
Honestly, the Mercedes-Benz S-class shouts opulence from its exteriors to the interiors. It's no wonder their vehicles, such as the G-Wagon, are a status symbol in many societies across the globe.
The car not only showcases the Mercedes' decades-long dedication to refining their vehicle's interiors towards luxury, but also has excellent, easy-to-use technologies.
They have navigation with augmented reality and feature big OLED screens in addition to 3D-capable displays.
Moreover, the power-adjustable reclining rear seats have a limousine feel with sufficient head and legroom, a massage function, and heating elements. And the list goes on.
Therefore, we're going with Mercedes on this one. They have invested more in state-of-the-art technologies and materials to keep drivers entertained, comfortable, and less fatigued.
On the other hand, BMW has its innovative cabin technologies and features that perform the same roles as those on the Mercedes.
However, they aren't as sophisticated, intuitive, or refined as those found in the Mercedes.
BMW vs. Mercedes: Which Brand Is Cheaper To Buy?
As already mentioned, both German brands fall in the luxury class, and their vehicles cost quite a bit. Hence, it is better to look elsewhere if you're planning to buy a pocket-friendly car.
On the positive, both brands target broader luxury markets and, as a result, are cheaper than other high-end luxury brands such as Bugatti or Rolls-Royce.
And on delving deeper, you'll notice that Mercedes vehicles are generally more expensive than comparable BMW models, especially the lower trim levels.
So does it mean you're getting a better deal going with the BMW?
Not necessarily; both brands have varying features, and it is better to look at comparable models.
Here are the Manufacturer's Suggested Retail Prices (MSRP) for some models.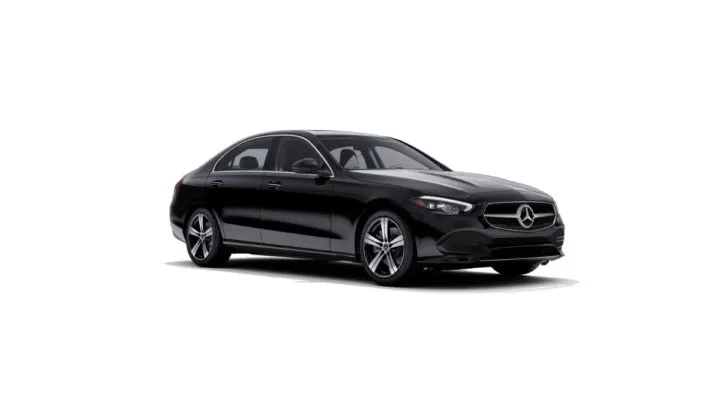 Mercedes
Mercedes-Benz A-Class = $33,950 – $35,950 MSRP

Mercedes-Benz C-Class = $43,550 – $87,100

Mercedes-Benz CLA-Class = $38,200 – $55,900

Mercedes-Benz CLS-Class = $72,950 – $72,950

Mercedes-Benz S-Class = $111,100 – $184,900

Mercedes-AMG GT-Class = $92,500 – $102,600

Mercedes-Benz GLS-Class = $77,850 – $77,850

Mercedes-Benz GLE-Class = $56,150 – $79,800
BMW
BMW 2 Series = $35,700 – $48,550

BMW 3 Series = $41,450 – $56,700

BMW 4 Series = $45,200 – $86,300

BMW 5 Series = $54,200 – $142,000

BMW 7 Series = $86,800 – $157,800

BMW 8 Series = $85,000 – $139,900

BMW X1 = $35,400 – $37,400

BMW X2 = $36,600 – $46,450

BMW X3 = $43,700 – $70,100
As shown, we can see that Mercedes has a higher price tag for most of its models across the range.
However, some individual BMW models, such as the 2 Series, start at $35,700 MSRP, which is marginally higher than Mercedes-Benz CLA, whose base trim has a $33,400 MSRP.
BMW vs. Mercedes: Maintenance and Insurance Premiums
Maintenance-wise, Mercedes vehicles tend to be cheaper than BMW, as their parts are readily available and come at a lower price.
For example, a BMW transmission fluid costs $467, whereas the same costs $328 for a Mercedes.
Also, BMW brake pads cost $600, which is almost double the price tag of the Mercedes brake pads.
You'll also pay $2,800 to get BMW clutch plates, whereas Mercedes offers its equivalent at $1,600.
Other maintenance and repair rates such as oil changes, air filter replacement, spark plugs, water pump, and ignition coil replacements are relatively similar.
Additionally, BMW has marginally higher insurance costs with a $2,314 average premium price.
On the other hand, Mercedes has an average insurance cost of $2,210. And it is evident that these premiums don't differ by much, and therefore you should look at comparable models' premiums before settling on one.
BMW vs. Mercedes: Safety
Both car brands have sophisticated technologies and well-engineered steel frames, crumple zones, roll-over protection, and an array of airbags.
Additionally, both have a ton of driver-assistance features such as Adaptive Cruise Control, Active Lane Keep Assist, etc.
On its part, Mercedes is working on Accident Investigation technology that calculates impact speeds and collision angles and collects massive real-time data to aid the car in avoiding a collision.
Other safety technologies in their cars include Pre-Safe Brake and Distronic Plus Technology, Night View Assist Plus, Active Lane Keeping Assist, Active Blind Spot Monitoring, Adaptive High Beam Assist, etc.
On the other hand, BMW has Active Driving Assistant, Frontal Collision Warning with City Collision Mitigation, Lane Departure Warning, Daytime Pedestrian Detection, etc.
BMW vs. Mercedes: Handling and Fuel Economy
BMW vehicles are generally lighter than Mercedes and usually receive higher ratings for their handling, responsiveness, and agility.
Additionally, BMW's lighter engines and lightweight body design ensures that the brand has an overall better fuel economy.
Moreover, like all categories in today's comparison post, check with individual models to get their specific fuel economy figures.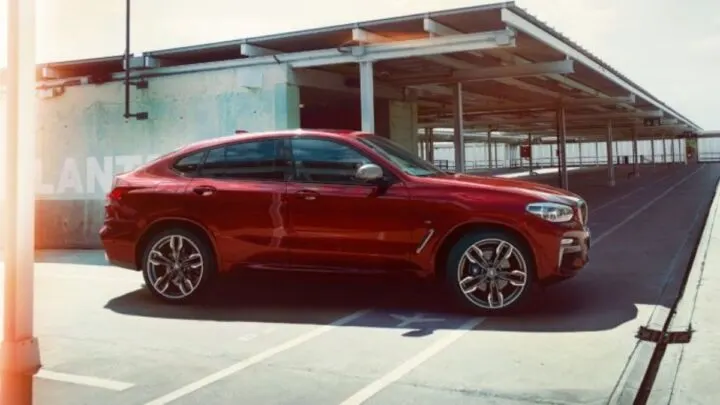 Final Remarks on the BMW vs. Mercedes
The fact that both brands have equally-matched competing models makes it hard to settle with one as the clear winner.
Therefore, to some, Mercedes comes out on top with its bigger engines, opulent interiors, lower insurance premiums, and lower depreciation.
Others will go with BMW for its lighter engines, higher performance, better fuel economies, and cheaper price tags.
Finally, considering all factors, Mercedes is the clear winner, whereas BMW is a close second.