Contrary to some opinions, BMW stands for the Bayerische Motoren Werke or Bavarian Motor Works. They're a German automobile manufacturer famed for their higher-priced luxury performance vehicles.
And if you've gone to any auto shop, the chances are that you won't miss spotting an elegant BMW in the room. And, if you drive occasionally, you may have seen some on the road featuring classy exteriors, premium looks, and excellent handling. So you may wonder if they're good enough to warrant your attention. Here's all you need to know.
BMWs are good cars that are expensive to maintain and repair. They're luxury vehicles that result from years and years of research and development by a company that focuses on vehicle performance, comfort, and safety. Also, the cars have tons of driver-assist features and electronics that improve your driving experience.
Now that you know that BMW cars are good, we'll get to know their reliability and why they're so expensive yet popular. Let's get started.
5 Reasons Why BMW Cars Are Good and So Expensive!
First, it's no surprise that BMW cars are expensive since they're of excellent build quality and have 5-star safety, comfort, and elegance.
But so do other vehicles in the market that come at lower prices and have some similar features. What makes BMW stand out?
As a brand, BMW targets the luxury segment of the automobile market; hence their vehicles are more refined to give you the opulence you pay for when purchasing one.
Here's a look at why BMW cars are so expensive!
#1 Superior Build Quality
BMW cars are high-quality build cars that are well-engineered and built with a precision that few car manufacturers can match.
For example, BMW considers all aspects of driving in designing and engineering their vehicles. They will not make a fast vehicle if it isn't safe for the driver at high speeds!
Therefore, instead of focusing on torque or power, they instead invest millions in research and development to produce a car that's both safe and fast. Sophisticated electronic systems then enhance these performance features to maximize your comfort while driving.
However, when you maintain them poorly, these complex electronics may misbehave and become problematic, costing you thousands of dollars in the long run.
#2 Safety
BMW has been traditionally well known for its safe cars, and the company hasn't let its guard down to this day.
If you're searching for a vehicle that will ensure your survival chances in case of a crash, then the BMW X1, X3, 2 Series, and 3 Series are some of your 5-star safety-rated best choices!
Specifically, the BMW 2 Series Gran Coupe and 3 Series sedans perform highly on IIHS and NHTSA crash test ratings. The cars have impressive driver-assist features, such as the Active Driving Assistant (ADA).
The ADA features Active Blind Spot Detection, Frontal Collision Warning, Lane Departure Warning, and Speed Limit Information.
They also have a range of proactive technologies and protective systems such as:
Automatic City Collision Mitigation
Active Protection System
BMW Assist eCall™
Fatigue and Focus Alert
Park Distance Control
In most situations, you can always count on BMW to have the latest sophisticated features as they prioritize safety in their vehicles. For example, BMWs have an intelligent airbag system for its SRS curtain airbags.
Their cars have a ton of sensors that trigger actuators to deploy airbags within a fraction of a second in case of an accident. Furthermore, the cars will only release airbags where an individual is sitting.
If you're alone in the car, it will prioritize your safety as it can tell that the other seats are unoccupied!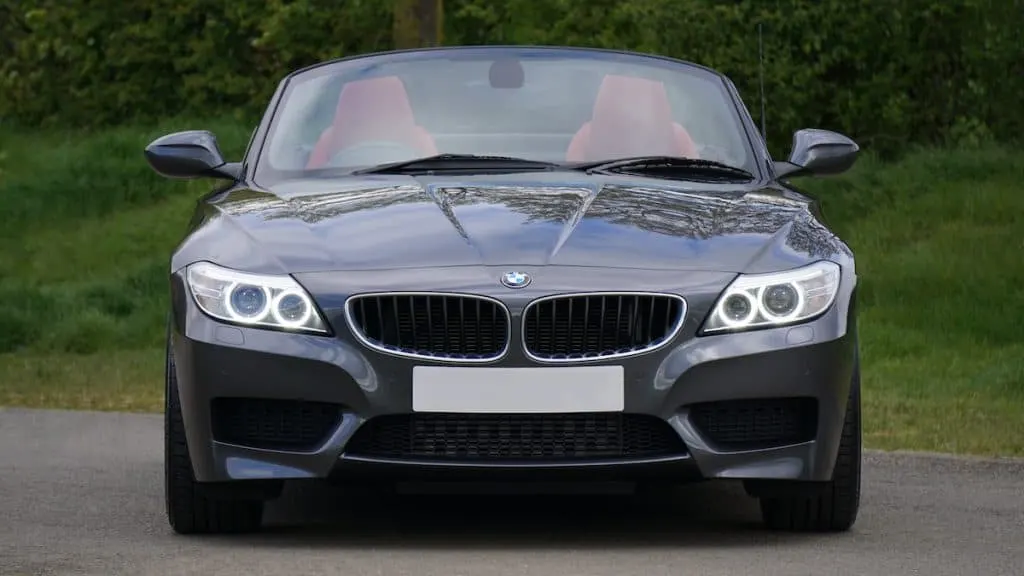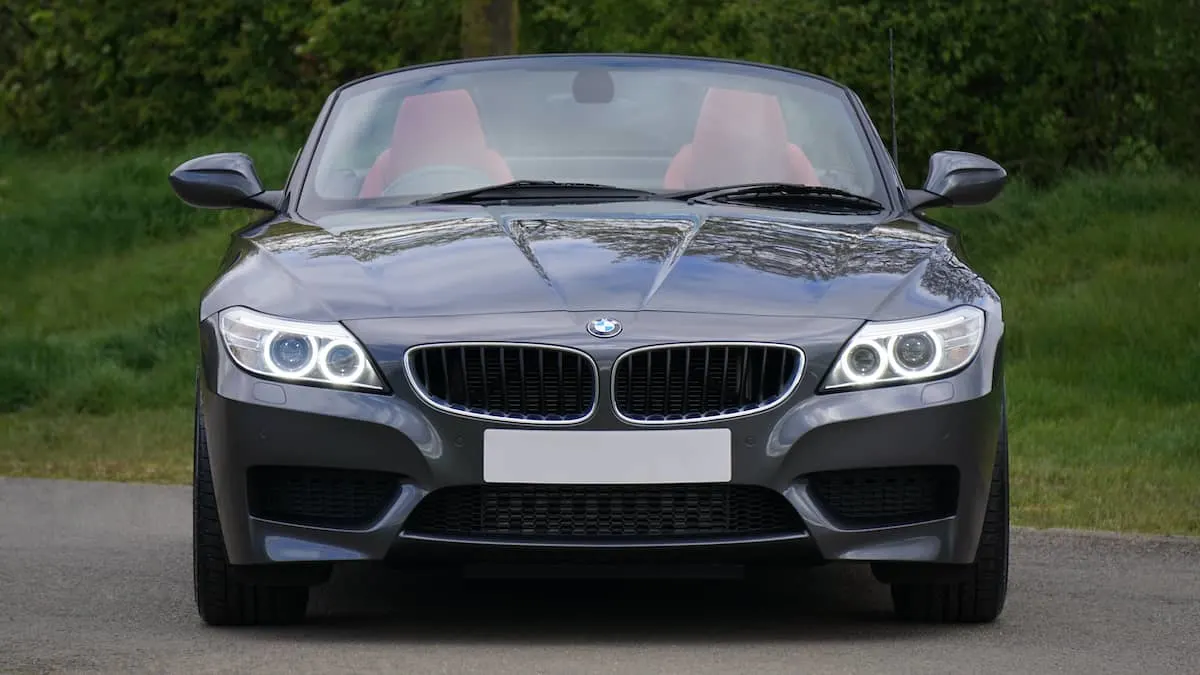 #3 Premium Comfort Features
BMW targets the luxury market and has some of the best comfort features in their cars. Some of these features contribute directly to the brand's higher price tag.
Their vehicles are convenient and comfortable, from high-end leather seats to luxurious navigation and audio systems.
Even some of the brand's lower-end trims have comfort features that rival some higher-end brands.
These comfort features include front power seats, sliding front center armrest, leatherette interior detailing, lumbar support, etc.
Additionally, some vehicles have push-button starts, forward collision prevention, advanced navigation systems, parking sensors, and proximity key for doors, among other great features.
#4 Performance-Oriented Engines
BMW engines are very reliable and stick to the company's policy of long-term reliability. They feature innovations such as variable turbine geometry, progressive turbocharger technology, and common-rail direct injection.
They're also lighter to reduce the drag that the car experiences from its weight. In effect, this improves the brand's overall fuel economy ratings, especially for diesel engines.
BMW diesel engines emit 20 percent less CO2 than a similar-capacity petrol engine, enabling you to drive further with minimal emissions.
#5 A High Perceived Value/ Good Brand Image
After years of making reliable cars, BMW now positions itself as a premium brand.
Therefore, the contributing factor to its high price tag is that, as a premium product, owners get some recognition and status wherever they go driving their BMWs.
And BMW isn't letting them down and is doing a great job marketing their products as the best. From experience, I can attest that they aren't lying. Their cars give you a fantastic driving experience in the ultimate driving machines.
How Reliable Are BMW Cars?
According to Consumer Reports and some online sites that test and rank vehicle reliability ratings, most BMW cars are actually average or above-average reliability.
For example, the 2022 BMW X5 has a 77/100 reliability score, according to J.D Power. Frankly, that's relatively low, but not surprising for a luxury car that boasts an excellent 9.3/10 safety and 8.3/10 performance ratings.
A J.D Power reliability rating of 70 to 80 is considered average.
Moreover, they'll cost more in repairs and maintenance costs. A significant reason for the costly repairs is that the cars have highly sophisticated technologies that monitor and keep them good.
However, faults such as dirty airflow sensors, faulty oxygen sensors, defective spark plugs, faulty emissions control, and a faulty head gasket are enough to stall the vehicle.
And like most German machines, the BMWs have higher repair and maintenance charges. Maintenance involves changing oil and oil filters, tire rotations, changing brake pads, etc.
On the other hand, repairs happen when parts break or fail during regular use, and you'll need to replace them.
Why Are BMW Cars So Popular?
Now that we've seen that BMW cars aren't the most reliable vehicles that you can find in the market, you can be amazed by how popular the brand is. According to Reuters, the BMW brand sold an all-time 2.21 million vehicles in 2021 and doubled its sales of fully-electric vehicles in the same year.
And one reason for such an increase in sales is its continued dedication to making high-performance, high-tech cars. You'll literally enjoy driving a BMW because of the high caliber performance of their engines.
Furthermore, the engine's performance benefits from a balanced weight distribution, rear-wheel drive (RWD), responsive steering, good traction, and balance.
Also, BMW invests massive resources in research and development to improve the comfort and style of their vehicles. Therefore, commuters who spend a lot of time on the roads prefer the reliable and high-performing engines of the BMWs.
Additionally, the company diversifies and offers variety within each model, trim, feature, and package. The result is that it is easier for an individual to get a BMW that suits their interests and preferences.
And once you have the best car, the chances are that you won't have much to complain about daily. Well, maybe until it breaks down, and you have to part with tons of money for costly repairs.
BMW knows that their cars are expensive to maintain and repair, but aren't planning on lowering prices since they have a target market. Reducing prices may be interpreted as a reduction in quality.
Final Remarks On BMWs Being Good Cars
An individual's preference for certain cars boils down to personal taste and choices. And from a pricing standpoint, some people will fail to understand why the BMWs have such "exorbitant" price tags.
Unfortunately for them, the company is a respected brand with a large following. As such, if you find their prices being too high, then the car isn't for you.
Regardless, BMWs are outstanding cars that often perform fairly in reliability tests, as the more features a car has, the higher the chances of something going wrong.
Recommended Articles