The Ram Rebel, Ford Raptor, and Chevy Reaper are the hottest models worth considering if you're in the market for a new truck, but which one is the best?
The technology and power behind trucks keep getting better each year, and with the biggest brands trying to one-up each other more than ever, they are giving us a lot to consider for our next vehicle purchase.
The Ram Rebel, Ford Raptor, and Chevy Reaper are the ultimate trucks out right now but depending on who you ask; one is superior to its competition.
In the Ram Rebel vs. Ford Raptor vs. Chevy Reaper ultimate showdown, the Ford Raptor comes out on top as far as power and driving performance. However, the Ram Rebel is a better truck for fuel efficiency and overall price – making it the best option for the budget shopper.
When it comes to truck brand loyalty, converting someone to a different manufacturer is virtually impossible.
If there is one thing that is for certain, driving a truck is a way of life for so many Americans and most people tend to stick to their brand, no matter what others tell them.
However, with models like the Ram Rebel, Ford Raptor, and Chevy Reaper on the market, it is hard not to get tempted to try out something new!
Each one of these trucks has got power and performance that is unmatched by most of the other trucks out right now, which is why many drivers consider these to be the Big 3 of the automotive industry.
Although each of these trucks stands out, you may find that one is going to suit your needs and driving style better.
To help you understand this further, we are going to break down the Ram Rebel, Ford Raptor, and Chevy Reaper in the ultimate showdown.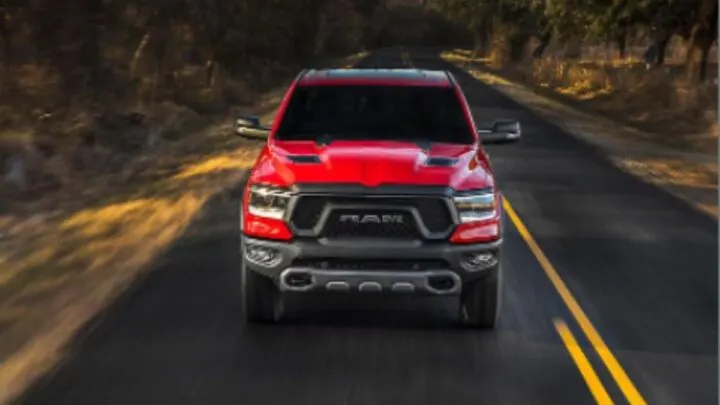 Ram Rebel vs. Ford Raptor vs. Chevy Reaper
The ultimate showdown for the best truck from the Big 3 is a tough one to call, as each of these vehicles has so much to offer.
The Ram Rebel, Ford Raptor, and Chevy Reaper are unquestionably the top options that you can consider, but deciding on who is on top is easier said than done.
Truck brand loyalty gets in the way of a lot of people's better judgment on this one, which is why it is best to put biases aside and make a decision based solely on specs and performance.
The Ram Rebel, Ford Raptor, and Chevy Reaper each have their own defining characteristics and we need to assess these properly to determine who comes out ahead in the showdown.
Let's break down the specs of these vehicles to determine what the best truck actually is.
Power
If there is one thing that a truck needs, it's power!
These vehicles were designed to push, pull, tow, and take a beating like no other, which is why power tends to be the biggest selling point for a lot of people out there.
Over the years, there has been a bit of a power struggle for the top spot between the Ram Rebel, Ford Raptor, and Chevy Reaper, but it is quite evident that the Ford Raptor comes out ahead in this fight, with an impressive 450 horsepower which is complimented by 510lbs of torque.
For a truck of this size, the Ford Raptor can boast an incredible amount of power, which is guaranteed to get you out of some tricky off-road situations and keep you from getting stuck in the mud.
The Ford Raptor's competition simply cannot match up, which is why this truck is favored by a lot of drivers.
These are the horsepower specs for the Ram Rebel vs Ford Raptor vs Chevy Reaper in the showdown:
Ford Raptor – 450 Horsepower

Chevy Reaper – 420 Horsepower

Ram Rebel – 305 Horsepower
We need to also keep in mind that Ford was able to achieve this amount of power with the Raptor with just a V6 engine equipped.
The Chevy fails to match up to this despite the fact that it relies on a V8 to get its 420 horsepower. Although the numbers are close, the Raptor triumphs over the competition given that it packs a bigger punch with a smaller engine.
The Rebel also features a V6 engine just like the Raptor, but when it comes to performance, Ford's truck has got nearly 150 extra horsepower. All in all, the Raptor wins this one in a landslide victory.
However, we need to take into account that Chevy is looking to compete with the Ford Raptor for the truck with the most power.
Although the 2022 Chevy Reaper is still in production, it is expected to get a significant boost in horsepower when it is released.
We are hearing that Chevy's new truck will have 707 horsepower under its hood and that the new Raper will be directly competing with the Raptor.
But given that Chevy has not launched its new 2022 Reaper yet, the Raptor will hold the torch until we can get more information on specs.
Transmission
These days, just about everyone is driving an automatic transmission.
This gives you a lot more flexibility with how you drive and it lets you coast without needing to clutch and shift gears constantly.
However, this is still a critical characteristic that needs to be considered when evaluating your truck options, as it can greatly impact how well your vehicle drives.
With that being said, the Ford Raptor comes out ahead once again in the ultimate showdown given that it has a very impressive 10-speed automatic transmission.
This is a feature that enables so many of the Raptor's qualities to shine, as the paddle-assisted 10-speed automatic transmission gives this truck a serious edge for both on and off-road driving.
Let's have a look at the transmission specs of the Ram Rebel, Ford Raptor, and Chevy Reaper side by side:
Ford Raptor – 10-Speed Automatic Transmission

Ram Rebel – 8-Speed Automatic Transmission

Chevy Reaper – 6-Speed Automatic Transmission
The bottom line is that the better a truck's transmission, the smoother its performance and the more dynamic its driving capabilities are going to be.
The Raptor shatters its competition, enabling it to once again come out on top in performance.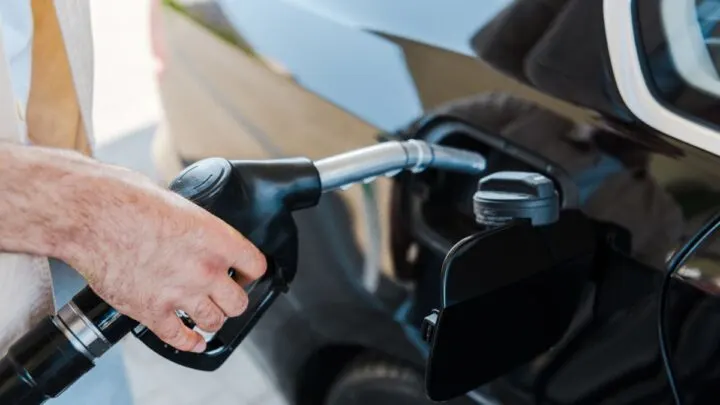 Fuel Efficiency
Although most drivers do not buy their trucks for fuel efficiency, the mile-per-gallon rating of a vehicle can be a selling point for a lot of folks out there.
Gas prices are currently through the roof, and filling up each week has become a painful experience for truck drivers, especially if you have got a vehicle that lacks fuel efficiency.
Despite the fact that the Ford Raptor has been pulling ahead with driving performance, it comes dead last when it comes to mile-per-gallon rating.
Instead, the Ram Rebel is on top for fuel efficiency, boasting an excellent 20 mpg city and 26 mpg highway rating.
This is a very solid figure for a truck that has this much power, making the Ram Rebel the best of the Big 3's options for anyone that wants to save money on gas.
Let's break down the fuel efficiency of all three trucks:
Ram Rebel – 20 mpg City & 26 mpg Highway

Chevy Reaper – 16 mpg City & 23 mpg Highway

Ford Raptor – 15 mpg City & 18 mpg Highway
The Ford Raptor's power performance does come at a price and you will feel it every time that you go to fill up, as its fuel efficiency could be better. If you want power, you have to pay for it.
Although the Ram Rebel cannot match up to the Raptor in this regard, it does come out ahead for anyone looking to curb the rising cost of gas prices.
Price
After considering all of the specs and performance capabilities of the Ram Rebel, Ford Raptor, and Chevy Reaper, we need to take a closer look at how much each of these vehicles actually costs.
Although it would be nice to make all of our truck-buying decisions based solely on specs, the price tag of a vehicle can easily sway a buyer in one direction over another.
Given that these three trucks are in direct competition, manufacturers have done their best to keep costs relatively balanced.
However, the most affordable option is the Ram Rebel at $47,850. Here is a price breakdown of each truck:
Ram Rebel – $47,850

Chevy Reaper – $50,000

Ford Raptor – $53,455
If cost is an important factor for your purchase, the Ram Rebel is going to be the way to go, as you can save upwards of $5,000 compared to the Ford Raptor.
Given that we are still waiting on Chevy to release the new Reaper, we do not have an exact price figure for their truck yet – but it is predicted to be in the $50,000 range.
The Ram Rebel is not only going to save you money on your initial purchase, but it will also be the more economic option moving forward, given its fuel efficiency.
Summing Up the Ram Rebel vs. Chevy Reaper vs. Ford Raptor
These trucks make up the Big 3 when it comes to fan favorites, and it's easy to see why.
Overall, which car you want will depend on what you need, along with what your price tag is.
There are many great benefits to each car, including fuel efficiency, transmission, and engine power.