The ability for a car or truck to tow opens up so many possibilities for vehicle owners.
Whether you're interested in towing for recreation (think boats, RVs, rafts) or for work (think construction, lawn service), you may be wondering whether your vehicle is up to the task.
Tow packages are one of the seemingly endless upgrades available for your truck, but do you really need one?
If the towing weight does not exceed your towing capacity, you may not need a tow package. However, tow packages are likely necessary for heavy-duty towing needs.
Now that you've got your basic answer, let's go into the specifics of what tow packages are and if they are necessary for your situation or not.
What is a Tow Package?
A tow package is a set of components installed on your vehicle that makes your vehicle able to tow things.
There are three primary ways to get a tow package.
Get factory tow packages included in a new vehicle
Upgrade your current vehicle with a factory tow package, or
Research which tow package is appropriate for your vehicle and buy and install it yourself.
Tow Hitches
These are the center of the tow package.
It's either a ball coming out from the vehicle's frame or a receiving hitch with a pin to secure the load.
Electrical Wiring
These are another essential component of the tow package. Electrical wiring hooks up to your vehicle's light controls.
This allows you to drive around on public roads with a tow load.
Otherwise, drivers behind you won't be able to see when you are braking, backing up, or turn-signaling.
Vehicle Upgrades
The types of upgrades included in a factory tow package can include engine upgrades, stronger suspension, an improved transmission, and brakes that can handle a bigger load.
All of these upgrades increase the amount of weight you can tow.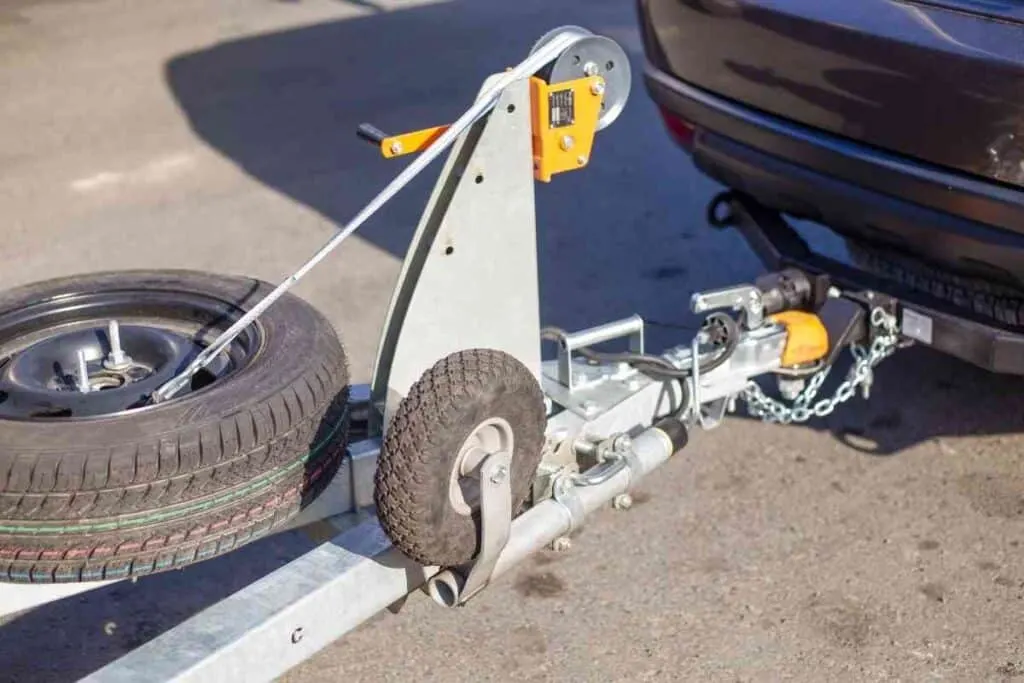 How Do I Know If I Need A Towing Package?
The need for a towing package is totally dependent on what you need to tow.
Say you're getting a small truck with a 1,000-pound towing capacity and only expect to tow that amount or less on occasion (say, for camping).
In this case, you will not necessarily need a towing package.
However, if you'd like to keep that small truck option and tow twice or three times that amount of weight more frequently, or tow a large 5th wheel RV or boat, a towing package becomes necessary.
If you're car shopping, ask the car dealership which vehicle is most appropriate for your towing needs.
They will be able to tell you each vehicles' towing capacities and what possible upgrades there are.
Do You Need a Tow Package to Tow a Trailer?
Generally speaking, you do not necessarily need a tow package to tow a trailer.
A towing package is distinct from a trailer package and you need to know the difference if you're equipping your vehicle for towing a trailer.
Now, what is in the trailer is important, as you never want to exceed your vehicle's weight towing capacity.
As long as you stay under the maximum weight, you can get by with just a trailer hitch.
Trailer hitches are great for smaller loads, like for home improvement projects, transporting furniture, or hauling yard waste or garbage.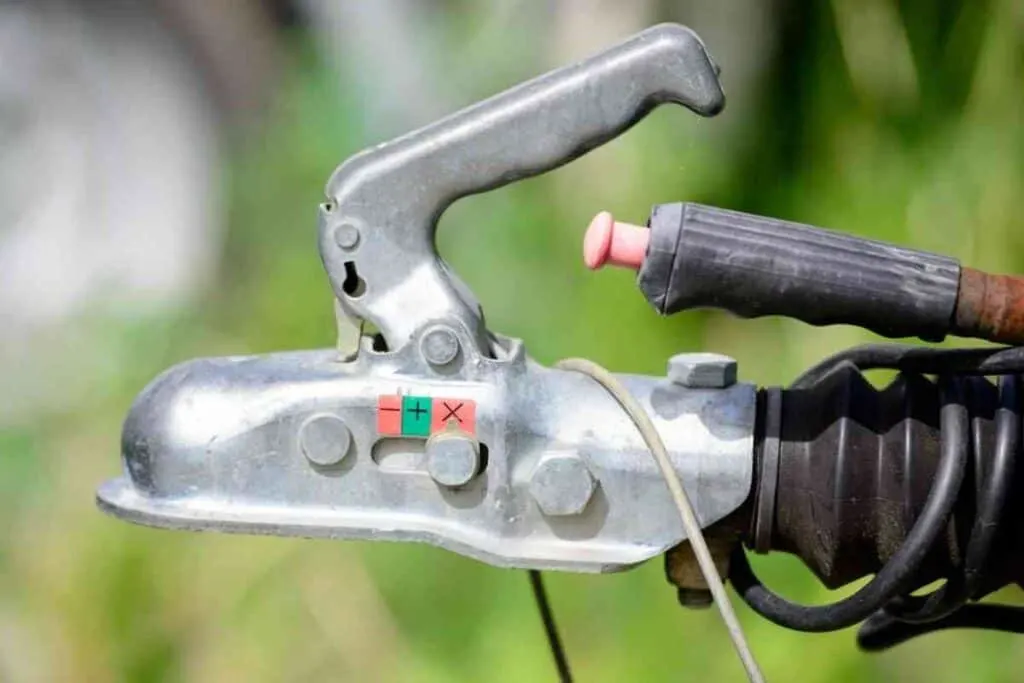 Towing these items is unlikely to tax your vehicle's engine.
It's only when you get into towing larger items like ATVs, boats, or campers (even if you're getting a camper that fits in your bed) that you might want to look into installing a tow package.
Keep in mind that a trailer hitch's towing capacity is totally separate from the vehicle's towing capacity and they, therefore, need to be evaluated separately, not combined.
Just because you install a 1,000-pound weight-tolerant towing hitch on the back of your vehicle, and your vehicle's towing maximum is 1,000 pounds, doesn't mean you can now tow 2,000 pounds.
Your vehicle's towing limit is only increased with the installation of a factory or after-market tow package.
Does My Vehicle Already Have A Tow Package?
If you put two vehicles side by side, the same make and model, where one has a tow package and the other does not, it would be difficult to impossible to tell by just looking at them which one has the tow package.
Even if you lift the hood or take a look under the vehicle, you may not be able to detect certain vehicle upgrades like extra radiator coils or transmission coolers.
Each vehicle is built and upgraded with tow packages differently, so you may not necessarily be able to see the improvements and upgrades at first glance.
The presence or absence of tow mirrors is also commonly misleading when it comes to detecting a tow package installed on your vehicle.
The only surefire way you can tell if your vehicle has a tow package is by looking up the vehicle's history with its VIN.
First, locate the VIN on the vehicle or in the vehicle title.
Then the best thing to do is to take it to the nearest dealership where your vehicle's make belongs.
Someone from the dealership will be able to pull up a build sheet history of your vehicle, and therefore indicate whether there has been a tow package installed on the vehicle.
How Much Does It Cost to Add a Tow Package?
Tow packages added to used vehicles are typically pretty pricey.
Between all the additional hardware needed for the extra hauling capacity and labor costs, you could spend hundreds of dollars.
If you're dead set on upgrading your ride with a tow package, there are two ways that I recommend:
Trailer Hitch Tow Package
If you want a more affordable option, you could consider just installing a trailer hitch.
This will get you the ability to tow quicker and more cheaply than a tow package installation.
Plus, all the wiring is included in a trailer hitch assembly.
Trailer hitch installation costs around $200 to $750 to install, and it could be all your vehicle needs to safely increase your towing capacity.
Of course, check into your vehicle's maximum towing capacity first.
Adding a tow package to a new vehicle you intend to buy is a much more affordable option when considering the full package.
Tow Package Added to New Vehicle Cost
If you're looking for more of an upgrade than a trailer hitch, you're best off just purchasing a new vehicle that's already equipped with a tow package that meets your needs.
If you decide you need the extra upgrades of a factory tow package, it's best to add this on while you are shopping for a new truck or SUV.
That's because the tow package cost will be spread out through monthly payments with the vehicle cost, therefore making it more affordable than a one-time fee.
Tow package price will depend on your vehicle's make and model.
The first step in looking up tow package costs is to either research towing materials and costs through your vehicle's dealership website or contacting the dealership directly.
Don't Forget the Hidden Costs
Like I already mentioned, labor costs involved in installing a tow package could sneak up on you.
Be sure to get an accurate quote from your dealership when you are thinking about adding a tow package to your vehicle.
Also, be sure to consider the decreased MPGs that towing will cause in your cost analysis.
Towing lots of heavy loads over time, or even running a vehicle without a load with the extra upgrades can make your mileage per gallon much lower than without the package installed.
Do You Really Need A Tow Package?
The bottom line is that you don't need a tow package to tow loads within your vehicle's towing capacity.
Once your lifestyle includes towing recreational objects that weigh a ton, or your new job requires you to tow a heavy trailer of equipment, then it's time to start thinking about adding a tow package to your new or existing vehicle.
Related Articles