You may have come across the Honda CR-V and wondered what differentiates the trims.
It can be difficult for someone who is not a mechanic to point out these differences.
The biggest contrast between the LX and EX trims is their price tags. The LX trim is cheaper at $28,045, whereas the EX comes at a higher $30,555.
But what necessitates the higher prices for the EX trim? Is the base LX trim satisfactory for daily commute? Or should you dig deeper for the EX trim?
Read on to find out.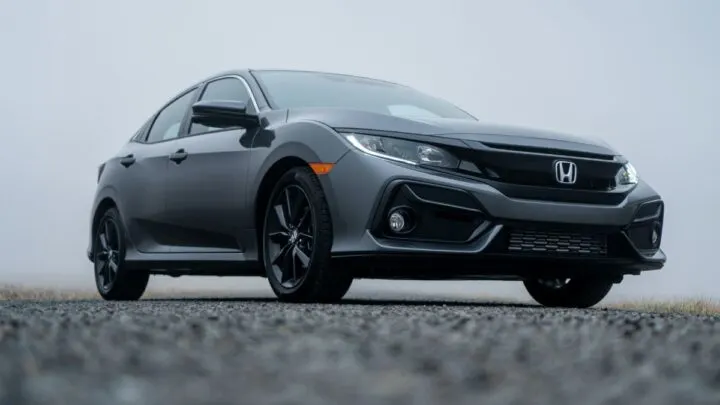 What Do LX and EX Stand For?
As much as most of these designations used to be acronyms, the LX and EX labels can be taken as identifiers for the different levels across Honda vehicles.
Here's what LX and EX stand for.
LX – Luxury
EX – Extra
Honda has a taxonomy for the standard equipment in its vehicles, whereby SE > EX > LX > DX.
DX is the cheapest trim and mainly features basic and functional components with little focus on luxury.
The LX adds more comfort and appearance features such as better infotainment systems, cruise control, radio, etc.
The EX trim is next in line and adds better comfort and performance features to what's available on the LX trim.
Engine Specs and Performance
The Honda CR-V LX shares a common engine and drivetrain with the EX trim.
As a result, you won't see any striking difference in handling and performance between the two trims.
Both feature a 1.5-liter turbocharged four-cylinder dual overhead camshaft (DOHC) gasoline engine capable of producing 190 horsepower at 5,600 rpm and 179 lb-ft of torque.
Additionally, Honda is doing a great job with its powertrains by pairing them with a smooth continuous variable transmission (CVT) for better drive.
However, both CR-V trims have one of the lowest towing ratings of any renowned compact SUV.
And I won't be hard on Honda for not equipping this SUV with a better towing package, since most compact SUVs fail in this regard.
Both trims have an average towing capacity of 1,500 pounds; hence, if you're buying one for towing, be ready to be disappointed or go for a stronger model.
Furthermore, the CR-V's turbocharged engine delivers a balanced power, enabling smooth and fast acceleration off the line.
When compared to other compact SUVs, both the LX and EX trims hold up to their reputation as dependable cars.
Their base engine drives them to 0 to 60 mph in 8.2 seconds. That figure may surprise you, as you'd expect a better acceleration and top-end speed.
Actually, it is common knowledge that Honda SUVs have very robust and high-performing engines that last pretty long.
Hence, a 0 to 60 mph benchmark in 8.2 seconds is quite pedestrian. But worry not, as the engine has enough juice to get you to highway speeds or through the much slower city traffic.
Also, Honda added sound-canceling materials to reduce the noise from the base engine. The engine gets loud as you accelerate and might be too noisy for those that drive fast or strain the engine.
On the brighter side, the sound-deadening materials and audio system's active noise-cancellation features eliminate some of this sound for a more relaxed drive to your destination.
Fuel Economy
The LX and EX trims have similar fuel economy ratings as they share the same chassis, powertrain, and drivetrain components.
Additionally, both cars have similar dimensions and weights, which contribute to the following fuel economy and miles per gallon (MPG) ratings.
According to the EPA, the Honda CR-V has an estimated 28 city and 34 highway MPG ratings, with a combined 30 MPG with its 2WD trims.
As we've seen, the 2WD trim comes as a standard across all models and with an available AWD.
According to the EPA, the AWD options slashes some fuel economy points, resulting in the following estimates.
The AWD trims have an EPA-estimated 27 MPG city, 32 MPG highway, and a combined 29 MPG rating.
However, while the Honda CR-V is fuel-efficient, it's very sensitive, and its fuel economy suffers massively when driven aggressively.
Additionally, smoother drivers and those that stay within the speed limits tend to get better fuel economy figures with this car.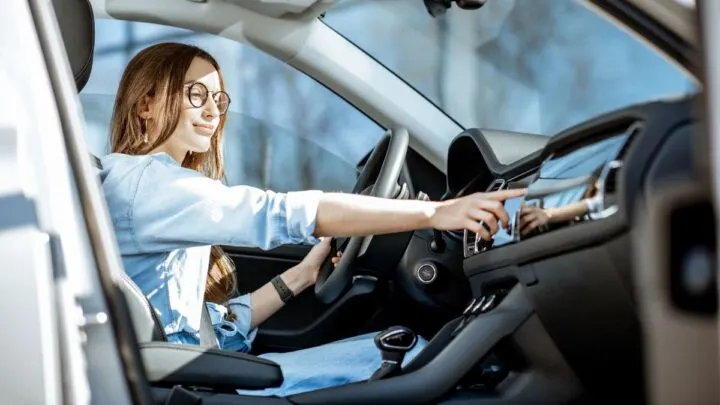 Interiors, Comfort and Cargo Space
The LX and EX trims have quality interiors and spacious doors that make your entry and exit less cumbersome.
Generally, the CR-V's interior is more spacious than most of its rivals. The backseats are comfortable and wide and can fit up to 4 adults with little fuss.
Furthermore, Honda is renowned for its massive cargo spaces, evident in the LX and EX trims.
Both models have 75.8 cubic feet of cargo space that relatively matches that of the Ford Escape or the CX-5.
Here, let's take a closer look at interior features specific to a certain trim or common between the two.
Interior features specific to the LX trim.
Automatic climate control system.

Power windows with auto-up/ down driver's window.
Features specific to the EX trim.
Power windows with auto-up/down driver's and front passenger's windows

Push-button start

Retractable cargo area cover

Front passenger's seat-back pocket

Dual-zone automatic climate control system

Moonroof

Heated front seats

Remote engine start
Features common in both the LX and EX trims.
Power door and tailgate locks.

Cruise control

One-touch turn indicators.

Tilt and telescopic steering column.

Capless fuel filter.

Multi-functional center console storage with sliding armrest.

Sliding sun visors.

Map lights.

Rear-seat center armrest.

Cargo area tie-down anchors.

Cargo area lights.

Illuminated steering wheel-mounted controls.
Infotainment Systems
There is nothing exceptional with the Honda CR-V's base 5.0-inch color radio screen that comes in the LX trim.
Moreover, an available 7.0-inch display, Android Auto, and Apple CarPlay compatibility are standard on the EX trim but not in the LX trim.
Here are the infotainment and connectivity features found solely on the:
LX Trim
A 160-watt audio system featuring 4 speakers

5-inch color LCD screen
EX Trim
180-watt audio system featuring 6 speakers

7-inch display audio featuring customizable feature settings, a high-resolution electrostatic screen, and a compass

Apple CarPlay integration

Android Auto integration

SMS text message function

SiriusXM

HD radio
Common infotainment features
Bluetooth HandsFreeLink

Pandora compatibility

Bluetooth StreamingAudio

Radio data system (RDS)

Speed-sensitive volume compensation (SVC)

12-volt power outlet

1.0-ampere USB audio interface
In this regard, you'll get many more features by going with the EX trim.
However, you'll still have to go with higher trims to get a 330-watt premium audio system with 9 speakers and a wireless phone charger.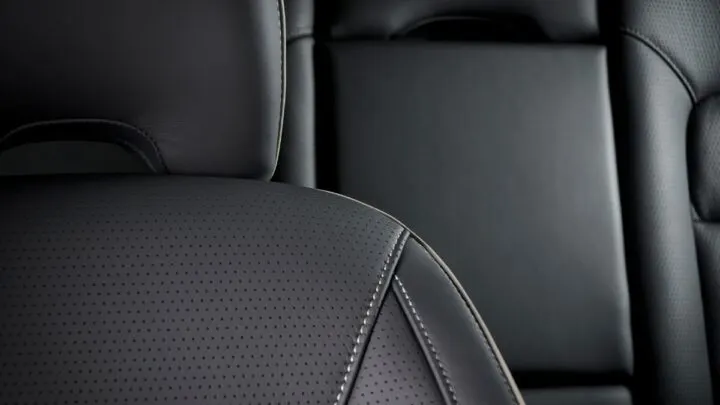 Seating
Both trims have a seating capacity of 5, with their major differences being merely cosmetic.
The LX trim's driver's seat with a 6-way manual adjustment feature isn't available with the EX trim.
Conversely, with the EX trim, you'll get heated front seats and a driver's seat with a 12-way power adjustment feature.
Furthermore, the CR-V is a family car with easily accessible car seat anchors.
The fact that the car has ample rear-seat space means that it's easy to fit car seats without the need to move the front seats.
Final Remarks on the Honda CR-V LX vs. EX
To an everyday city commuter, the base LX trim will comfortably take you to your destination with little struggle.
However, I would recommend paying a little more for the EX trim, as it has better opulence features that improve your driving experience and your car's general interior appeal.
But if you're more concerned about your budget, go with the LX trim.