Japanese automobile manufacturers score highly in global reliability ratings for their dependable and affordable vehicles.
However, taking a closer look shows that some brands outperform others, and you shouldn't always take what you hear as the gospel.
Therefore, how does Nissan compare to Honda? Which brand has better reliability and longevity? Which brand has safer cars?
What about their global sales? And overall, which brand should you buy? We have all the information you need right here.
Let's get started.
Nissan vs. Honda: Which Brand is More Reliable?
We can tell a brand's reliability by the number of recalls or quality complaints it gets over a specific period.
Moreover, some may assume they'll get a better deal by buying a vehicle from a company that ranks higher in the global reliability ratings.
However, this isn't always the case, as individual car models have different levels of reliability and dependability. But between the two brands, which one has more reliable vehicles?
Honda vehicles are known for their excellent reliability and ability to retain most of their value for a long time.
On the other hand, Nissan vehicles are less reliable and are plagued by multiple issues, with a poorly-crafted continuously variable transmission (CVT) standing out amongst them.
A Consumer Reports study concluded that Japanese automobile manufacturers generally make more reliable cars, followed by European companies and, thirdly, American automobile giants.
In their reliability rankings, they ranked Honda 6th with a reliability score of 66/100, while Nissan came in at 9th with a score of 63/100.
Going deeper, Honda has a higher score (87/100) for its most reliable model, while Nissan's flag-bearer, when it comes to reliability, comes in with an (84/100) score.
Additionally, Honda's least reliable model has a Consumer Report reliability score of 50/100, whereas the least dependable Nissan has a measly 30/100 score.
Therefore, it's evident that Nissan's reliability suffers when contrasted to the Hondas. But from history, this hasn't always been the case.
What happened? What reliability problems plaque the Nissans?
Reliability Issues Facing Nissan Vehicles
Unreliable CVTs
Nissan is one of the front-runners who tapped into the CVT technology before other companies did.
The continuously variable transmission (CVT) is better than most transmission systems as it has fewer moving parts, meaning you'll spend less during repairs.
Also, CVTs result in better performance, excellent fuel economies, and a wider ratio spread, enabling the engine to run at the best speed without straining.
Nissan adopted this technology in the early 2000s but seems to have stagnated ever since.
And currently, they have one of the worst CVT transmissions among the big automobile manufacturers.
The result is that your Nissan car will experience premature transmission failures, faulty torque converters, overheating transmissions, abnormal noises, and overheating, causing the vehicle to get into limp mode.
Oil Leaks
Oil leaks occasionally happen, especially as the car ages and become more susceptible to rusting and wear.
However, Nissan vehicles habitually leak oil even before the warranty cover has expired.
Common issues that caused oil leaks in Nissan vehicles include:
Faulty dipstick tube

Broken valves and piston rings

Holes in the oil pan, gasket, etc.
Most of us agree that the frequent oil leaks can be frustrating as they cause overheating in the powertrains.
According to Nissan, oil leaks in newer vehicles result from excessive driving and overheating.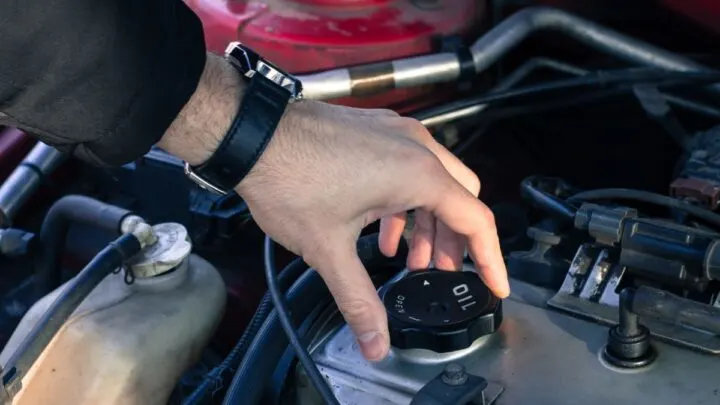 Faulty Fuel Gauges
To this day, Nissan has been unable to weed out the faulty fuel gauges in their vehicles.
Regardless, the chances of buying a Nissan with a faulty fuel gauge are high. And some issues that cause it include faulty wiring, broken pumps, or a malfunctioning level sender.
The result is that you'll always get an inaccurate fuel reading from your vehicle's gauge.
Nissan vs. Honda: Which Brand Is Cheaper To Buy and Maintain?
When it comes to pricing, Honda and Nissan vehicles have relatively close price tags.
Therefore, you'll need to look at competing models to understand their price tags.
But generally, Honda vehicles have a better value for money based solely on reliability, performance, and dependability.
Maintenance-wise, Nissan vehicles are generally more expensive to maintain as they have many problems and questionable reliabilities.
RepairPal estimates that Hondas have an annual maintenance cost of $428, whereas the Nissans will cost you an average of $500 annually.
On the positive side, Nissan has very reliable models that match reliability scores from companies such as Toyota, Honda, Buick, and Lexus.
And similar to Hondas, older Nissan models have an average mileages of more than 250,000 miles.
And to better understand the two brands from a purchase perspective, let's look at some of their fiercest competing models and prices.
Battle of the Mid-Size Sedans: Nissan Altima vs. Honda Accord
In the mid-size sedan class, the Altima from Nissan and Honda's Accord have been battling year in and year out for the best-in-class features and capabilities.
From a pricing perspective, Honda Accord is the more expensive vehicle, with prices from the 2022 Accord ranging from $26,120 MSRP for the LX trim to $38,050 for the Touring trim.
On the other hand, the 2022 Nissan Altima has a lower price tag ranging from an MSRP of $24,750 for the 2.5 S trim and up to an MSRP of $34,450 for the higher-end 2.5 Platinum trim.
Moreover, the Altima had a JD Power reliability score of 85/100, while the Accord came close with an 82/100 score.
So is the Altima the better car? Actually, that isn't the case.
The Accord has better interiors, heated rear seats, a WiFi hotspot, and a cooled driver's seat.
These features are reserved for higher-end Nissan trims, and you will have to dig deeper to enjoy them.
Furthermore, the Accord has a better engine, better hybrid fuel economy, a bigger cargo volume, and more sophisticated technology.
Battle of the Compact SUVs: Nissan Rogue vs. Honda CR-V
With an ever-increasing SUV popularity across the globe, more and more automobile companies are investing in SUVs to gain an advantage over their competitors.
And non more than the Nissan Rogue and Honda CR-V.
In terms of pricing, the Honda CR-V is slightly cheaper, with an entry-level MSRP of $26,400 to $36,200 for its higher-end trims.
In comparison, the Rogue has a higher base MSRP of $26,850 for its entry-level trim and an MSRP of $38,130 for its higher-end trims.
From this, it's evident that the Rogue commands a relatively higher price tag despite having less seating comfort and interior refinement.
However, the Nissan Rogue's 8-inch touchscreen, Android Auto and Apple CarPlay capabilities, a satellite radio, and two USB inputs outclass those of the Honda CR-V.
On the other hand, Honda CRV's bigger cargo space and better reliability give the SUV a slight superiority over the Nissan Rogue.
Common Honda Problems
Poorly installed airbags

Faulty fuel pumps

Overheating power window switch

Power steering hose failure

Soft brake pedal feel
Common Nissan Problems
Unreliable continuously variable transmissions (CVTs)

Oil leaks

Faulty fuel gauges

Broken fuel injectors

Faulty fuel level sensors

Camshaft and crankshaft sensor recalls

Catalytic converter failure
Nissan vs. Honda: Safety Ratings
We all want to drive a safe car that ensures the highest possible chances of survival in case we get involved in an accident.
And as much as we can't directly compare brands on their safety ratings, it can be safe to conclude that some brands have safer cars.
This conclusion will then sum up the debate on the safer brand. Nissan and Honda rank highly when considering their safety features, including the Honda Sensing and the Nissan Safety Shield 360 technologies.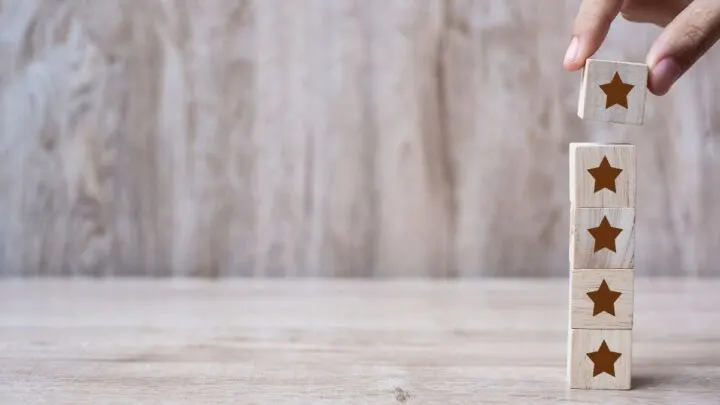 Honda Sensing
In the 2022 safety tests by the Insurance Institute for Highway Safety (IIHS), six Honda models received an excellent score of 5.0/5.0.
Additionally, the Honda Sensing driver-assistance and safety technology earned a "SUPERIOR" rating for its car-to-car frontal crash avoidance.
And what's beautiful about it is that the technology is available on every Honda vehicle produced in the recent past.
Currently, the technology includes:
Collision Mitigation Braking System

Road Departure Mitigation System

Lane Keeping Assist

Lane Departure Warming

Traffic Sign Recognition

Adaptive Cruise Control

Blind Spot Information System

Cross Traffic Monitor

Auto High-Beam Headlights
All Honda vehicles benefit from Honda's Advanced Compatibility Engineering (ACE) body frame and structure.
In this design, Honda sets up its vehicles with sophisticated additional restraint systems to protect occupants in all cases of frontal crashes.
ACE features include knee, front, side, and side-curtain airbags and pre-tensioning front seatbelts.
Here's a look at Honda models with a 5-star Overall Vehicle Score.
2022 Honda Accord (TSP+)*

2022 Honda Civic Hatchback (TSP+)

2022 Honda Odyssey (TSP+)

2022 Honda CR-V (TSP), when equipped with specific headlights

2022 Honda Civic Sedan (TSP+)

2022 Honda Insight (TSP+)
* TSP is IIHS Top Safety Pick rating while the TSP+ is the highest safety rating it can accord to a vehicle.
Nissan Safety Shield 360
A high-performing engine is great, good styling is a bonus, and maybe a smooth drive is the cherry on top.
But, nobody ever compromises their safety. What good is it driving down the road knowing you're one accident away from death?
On their part, Nissan's Safety Shield 360 has excellent features and technologies that rival those on the Honda Sensing.
And from the name, the system creates an impressive safety network around your car and features six advanced Nissan Intelligent Mobility features for additional safety.
Let's take a closer look at some of its systems.
Automatic Emergency Braking with Pedestrian Detection

High Beam Assist

Lane Departure Warning

Blind Spot Warning

Rear Cross-Traffic Alert

Rear Automatic Braking
However, unlike the Hondas, Nissan offers some Safety Shield 360 features on select models and trims and not others.
This leaves you with the enormous task of identifying the model with the exact features you want in your Nissan.
Here's a look at Nissan 2022 models that have a 5-star Overall Vehicle Score.
2022 Nissan Sentra (TSP)

2022 Nissan Altima (TSP+)

2022 Nissan Maxima (TSP+)

2022 Nissan Rogue (TSP+)

2022 Nissan Murano (TSP+)
TSP is the IIHS's Top Safety Pick rating, while the TSP+ is the highest safety rating it can accord to a vehicle.
Nissan vs. Honda: Price Comparison
In terms of general Manufacturer Suggested Retail Prices (MSRPs), Honda and Nissan are relatively equally priced.
You'll need to look at individual comparable models to determine the one that suits you.
Let's look at the base MSRPs of individual models from both brands.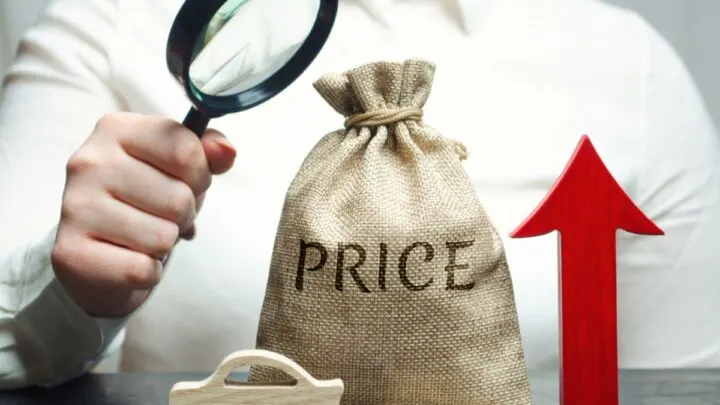 Nissan
Nissan Versa – $16,675

Nissan Sentra – $21,045

Nissan Kicks – $21,285

Nissan Altima – $25,995

Nissan Rogue Sport – $26,255

Nissan Rogue – $28,445

Nissan Leaf- $28,495

Nissan Frontier – $29,985

Nissan Pathfinder – $35,935

Nissan Titan – $40,605

Nissan Titan XD – $48,175

Nissan Armada – $51,595

Nissan GT-R – $115,000
Honda
Honda HR-V – $23,115

Honda Civic – $23,645

Honda Insight – $26,855

Honda Accord – $27,615

Honda CR-V – $28,045

Honda Civic Si – $28,595

Honda Odyssey – $34,335

Honda Pilot – $39,375

Honda Ridgeline – $39,435

Honda Passport – $39,665
Remember, the above MSRPs are for the base models. Therefore, expect to pay more for higher trim levels.
In terms of general MSRPs, Honda recently outclassed Nissan despite lagging from 2016 to 2018.
Nissan's total sales have been dwindling dramatically, allowing Honda to surpass it. In 2020, Honda sold 4.79 million units globally compared to Nissan's 4.052 million units.
In 2021, Honda sold 4.546 units globally compared to Nissan's 3.88 million units. And according to Statista, the Honda CR-V is the company's highest-selling vehicle, with global sales of 0.73 million.
The next most popular Honda is the Honda Civic coming in at 9th with 0.59 million global sales.
Unfortunately, no Nissan vehicle cracked the top 10 list as the company's global sales continue declining. Moreover, Nissan has been unable to retain its market share, with a decade low of 4.9 percent in 2021.
In comparison, the company had an average market share of 6.2 percent from 2012 to 2017.
However, in 2018, its problems became more evident, and its sales volume has been crumbling ever since.
The Takeaway Between Nissan vs. Honda
Nissan is a respected automobile giant that's been manufacturing excellent vehicles for decades.
Their cars have high-performing engines with excellent torque, modern interior technologies, and smooth handling.
However, most of their cars cannot match the reliability, longevity, dependability, and comfort you'll find in the Hondas.
Additionally, its business strategy has significantly impacted its sales, further fuelling its downfall.
Right now, if you want to buy a car between a Nissan and a Honda, go for the latter as you'll get a better value for money.
In other words, Honda wins this battle!