An important part of owning a Tesla is connectivity. Tesla connectivity enhances the driving experience by including live traffic visualization, media, and streaming music services.
You can choose from a wide range of connectivity features and several packages.
But do all of those services rely on your cellular data or do Teslas create their own WiFi?
All Teslas come with standard Wi-Fi capabilities that you can activate for a monthly subscription. You can even upgrade to a premium package for additional features, but you can also use both free and paid hotspots. Teslas connect to WiFi similar to mobile phones or PC.
One feature many Tesla Model 3 drivers enjoy is that they can connect their Tesla to their home Wi-Fi.
One thing to be aware of is that many Teslas will not connect to 5G networks at present, but it is expected that this ability will be extended in the future.
For all you need to know about Tesla's WiFi capabilities, read on!
Do All Teslas Come With WiFi?
All Tesla models since June of 2012 have been equipped with both cellular and 2.4 GHz Wi-Fi transceivers.
They come with a lifetime Internet access and the ability to connect with nearby Wi-Fi networks, such as your home network or other free networks in the area.
You can also use the integrated Tesla WiFi system to connect with other home devices when you are on the road. One example of this is turning off your alarm system, unlocking the door, or preheating the oven.
Teslas integrate with many Smarthome systems.
The goal is for Tesla to become an integrated part of the IoT ecosystem. The capabilities of Tesla to integrate with an increasing number of Smarthome devices is something that Tesla intends to expand in the future.
Tesla allows you to connect to both Android and iOS devices.
With Tesla WiFi, you can upgrade software and download apps.
Recently, Tesla has installed SpaceX's Starlink Internet at some supercharging locations.
Can You Use Your Tesla as a WiFi Hotspot?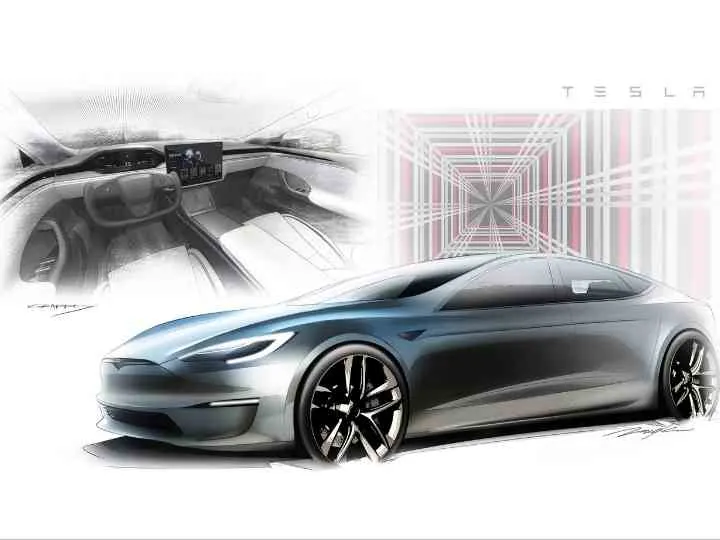 All Tesla models can connect to WiFi, but none of them can act as a WiFi hotspot.
This is a feature that many other auto manufacturers office, but Tesla has chosen not to provide this ability.
They may not provide a Wi-Fi hotspot, but they have many other connectivity features that other car manufacturers do not include.
It is not known if Tesla plans to include a hotspot in the future.
Is Tesla Premium Connectivity Worth It?
Standard connectivity that is offered on all vehicles has the basic features that are necessary for navigation.
The Premium package has additional features for entertainment and lifestyle for an additional cost.
The main difference between Standard and Premium connectivity packages is not about the WiFi but about the other connectivity features that are offered.
With the standard package, you receive WiFi services that allow you to drive your navigation system.
With the Premium Package, you get navigation, live traffic, satellite view maps, video, karaoke, and Internet browser, and music streaming.
The Premium service adds around $10 per month.
The difference between navigation in the Standard and Premium packages is that you do not get the enhanced satellite imagery and traffic visualizations with the standard Wi-Fi package.
The Premium package also offers streaming services like Spotify, Deezer, and TuneIn, depending on the region.
One thing to consider is that Tesla offers a trial period for the Premium Connectivity package.
This is a great option because you can try it for a while to see whether it is right for you.
You should be aware that only certain years offer the service.
Some Tesla models have trial periods that range from 30 days to one year.
The free trial is only available on certain models and years period also, cars that are provided by third parties do not include the free trial.
When your were Tesla free trial is about to end, you will receive an email period from here you can decide whether you want to keep the Premium subscription or whether a Standard connectivity package is more suitable for your needs.
Whether the Premium package is worth it or not, depends on your entertainment habits while you are on the road. If you want anything more than basic navigation, it might be a good idea to choose from the Premium package.
The best part is that you can try it out with no obligation if you have a Tesla that comes with a free trial.
This is the best way to see if you will use all of the features and how often.
Tesla is known for its range of WiFi and Connectivity features. There is no doubt that Elon Musk will add even more in the future.
This is something all Tesla owners can look forward to in the future.