When you look around on today's roads, chances are you notice more SUVs driving by than you do sedans, pickup trucks, or other vehicles.
Expanding tremendously in popularity in recent years, SUVs are the preferred choice of more and more auto buyers.
SUVs are popular vehicles due to their increased cargo and passenger space, versatility, enhanced safety, and gas mileage improvements.
Why are SUVs so popular? Here are just a few of the top reasons!

Why are SUVs so Popular?
When SUVs first appeared on the roads, many of them were extremely large, guzzled gas like it was water, and were often very box-like in appearance.
However, things have changed dramatically over the decades.
A big reason for the popularity of SUVs is the fact that not all of them are big. In fact, you can now find an SUV to fit almost any lifestyle.
Whether you want one to haul plenty of cargo or lots of passengers, or perhaps one to haul only a few items, an extra person or two, or even a few of your furry friends, it's easier than ever to get an SUV tailor-made to suit your lifestyle.
1. Cargo Space and Versatility
If you are like us, we spent plenty of years trying to cram family members, pets, and various types of cargo into a typical sedan or even a hatchback.
Needless to say, it sometimes felt like and looked like a can of sardines.
As SUVs have evolved, auto manufacturers have created various models that offer almost unlimited amounts of versatility and cargo space.
Whether you are a commuter who wants room to spread out while going back and forth from the office, a soccer mom who is always hauling kids here and there, or a person who likes to take your family on long road trips or vacations regularly, an SUV is perfect for this and more.
2. Safety on the Road
Even in the smaller versions of SUVs, you are still somewhat high off the ground, giving you additional safety when you are behind the wheel.
Being a bit higher up while driving allows you to have a much better view of the road in front of you, helping you avoid potential accidents.
3. Easy to Enter and Exit
Since an SUV is higher off the ground than sedans or hatchbacks, this makes it a vehicle that is much easier to enter and exit, particularly if you are older or have physical limitations such as back or knee problems.
While this may not be as big of a benefit for smaller children, I can assure you that it certainly makes things easier for adults!
4. No Longer Gas Guzzlers
If there was one big criticism of most SUVs when they first came on the market years ago, it was that they used far too much gas.
Along with being expensive to fill up, they were also blamed for contributing to existing air pollution problems.
However, thanks to advances in auto technology, everything has changed.
In fact, many of today's most popular SUVs are hybrids, meaning they use a combo of gas and electricity to go down the highway.
There are also many popular SUVs that are now completely electric, allowing you to go hundreds of miles on a single charge while still delivering plenty of power and stylish good looks.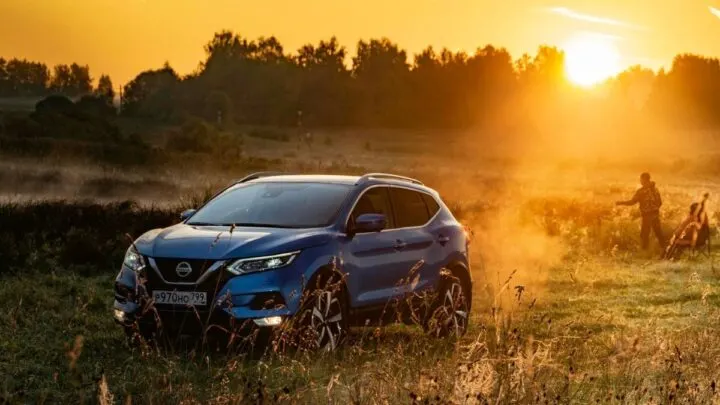 5. Numerous Drivetrain Options
As SUVs have evolved, so too have the drivetrain options from which you can choose. Like many sedans and other vehicles, SUVs offer front-wheel drive as an option that make them not only affordable, but also more fuel-efficient.
If you enjoy taking your SUV on long trips to different areas where road conditions may get slippery, it's no problem to find an SUV with all-wheel drive.
Finally, for those of you who are like us and enjoy doing some off-roading with your SUV now and then, you can choose to get an SUV that is equipped with rear-wheel drive or even four-wheel-drive capability, enabling you to go virtually anywhere with no problem whatsoever.
6. Great for Growing Families
If you are just planning to start a family or expect your family to grow, buying an SUV is a smart decision.
Rather than continually having to buy bigger and bigger vehicles every few years, you can buy an SUV and know you will have more than enough room as your family expands.
7. More Affordable
When SUVs were first introduced, they were often priced much higher than traditional sedans and pickup trucks. But like most consumer goods, their prices eventually got lower and lower.
Today, it is not at all unusual to find SUVs selling for prices very comparable to a traditional sedan. In many cases, we find that SUVs are often priced a bit lower than sedans or larger pickup trucks.
8. Status Symbol
Let's face it, virtually everyone likes to drive down the road in a vehicle that is seen as a status symbol of success.
When you are behind the wheel of an SUV, that is exactly the case.
Since it is no secret that Americans love their automobiles, driving an SUV that looks stunning and has every creature comfort available in a modern vehicle is something that will put a smile on your face every time.
9. Fitting in with the Crowd
Since there seems to be no end in sight to the popularity of SUVs, we find many people are buying these vehicles because their friends and family own SUVs.
When you look at the best-selling vehicles in America, it may or may not surprise you to learn that most of the top 10 are comprised of SUVs.
No matter the make and model, driving an SUV lets you fit in with the crowd.
In fact, we tend to agree with most other auto experts in saying that SUVs give you more bang for your buck.
Whether it's a Chevy Tahoe, Toyota RAV4, Honda CRV, or perhaps a Kia Telluride, the versatility and affordability of these and other SUVs make them hard to beat!
Whether you choose to buy an SUV to feel safer on the road, have more room for yourself and the kids, or because you love to spend weekends off-roading, it's clear the SUV popularity wave is here to stay.
Related Articles