The classic Jeep Wrangler has been in production since 1986 by Jeep. Their slogan 'Go Anywhere, Do Anything' is embodied as a way of life by Jeep owners.
The vehicle is currently in its fourth generation and comes in different variants to suit your needs and lifestyle.
The Jeep Wrangler is still one of the most recognizable vehicles in the world. This iconic SUV has been a favorite among car lovers for over three decades. I did some research, and here are the top fifteen reasons why the wrangler is so popular.
1. Unparalleled Performance
It would be pretty difficult for any car to gain popularity without having impeccable performance.
Whether On-Road or Off-Road, the Wrangler has got you covered. That is for sure!
The SUV has set standards that would be an accomplishment for other SUVs to achieve if they do.
This car can go through rocks, sand, mud, and every other terrain a vehicle in this class can go through. With specifications that this car possesses, it can take you in any direction you steer it towards.
You can enjoy your smooth ride while not having to worry about any performance issues with the Wrangler.
2. Linked With History
History gets cooler and more interesting when it's connected with jeeps.
The roots for the Wrangler date back to 1941. There was a mass production of Willy MBs done for the US military during the war.
These jeeps were excessively used by the military and proved reliable and rugged for nearly every terrain it went through. A large sum even got exported for the allies at the time.
The vehicle received a lot of success and fame during the war for its performance. The car started selling as a civilian version by the name of CJ-2A once the war was over. The rest we know is history.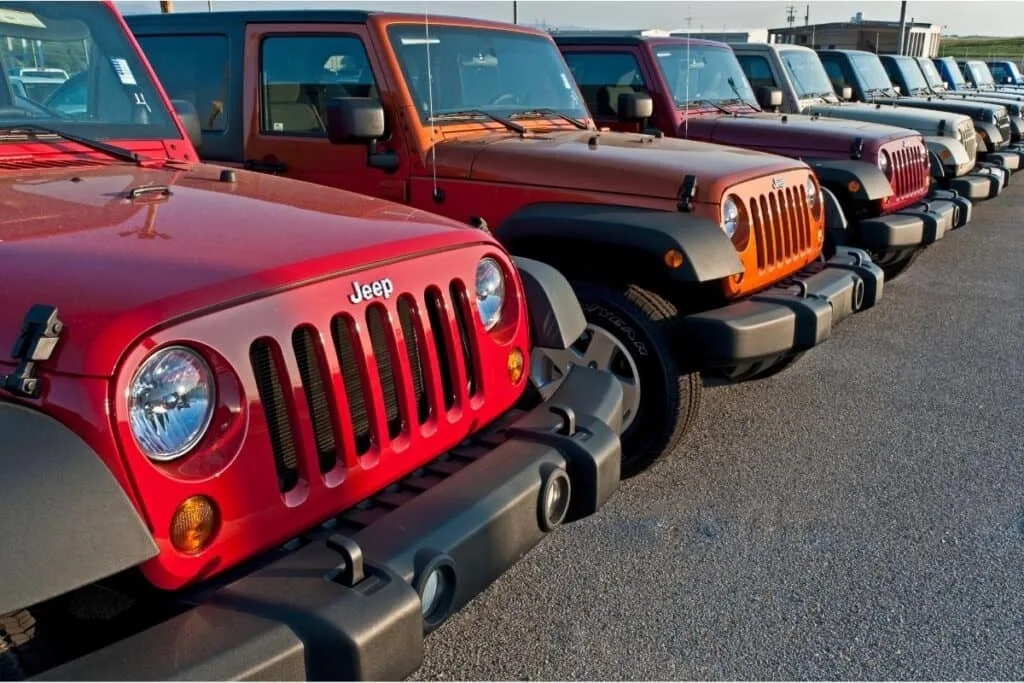 3. Surprisingly Affordable
Not only does a Wrangler shine on the street, but it is also light on your wallet. The MSRP of the 2021 Wrangler is $29,070 only. In comparison to the far more expensive luxury SUVs in this class, this does come as a surprise.
One of the reasons for its popularity and excellent resale value is the buying power of people because of the affordability!
It gets hard to meet such numbers for their competitors while giving the quality their customers deserve. It comes as a surprise when you realize the entire experience with it.
Tip: Make sure to learn more about Jeep Wrangler pricing here.
4. Amazing Resale Value
Not only does this car come surprisingly affordable but, it also holds a great resale value.
The 2015 model of Wrangler held the second-highest value for resale. For the features, durability, easily accessible parts, and maintenance, it is appealing to everyone.
In addition, you won't have to worry about the price of your car depreciating quickly or spending ages selling the vehicle. The Wrangler holds its value well for its longevity, reliability, and numerous features.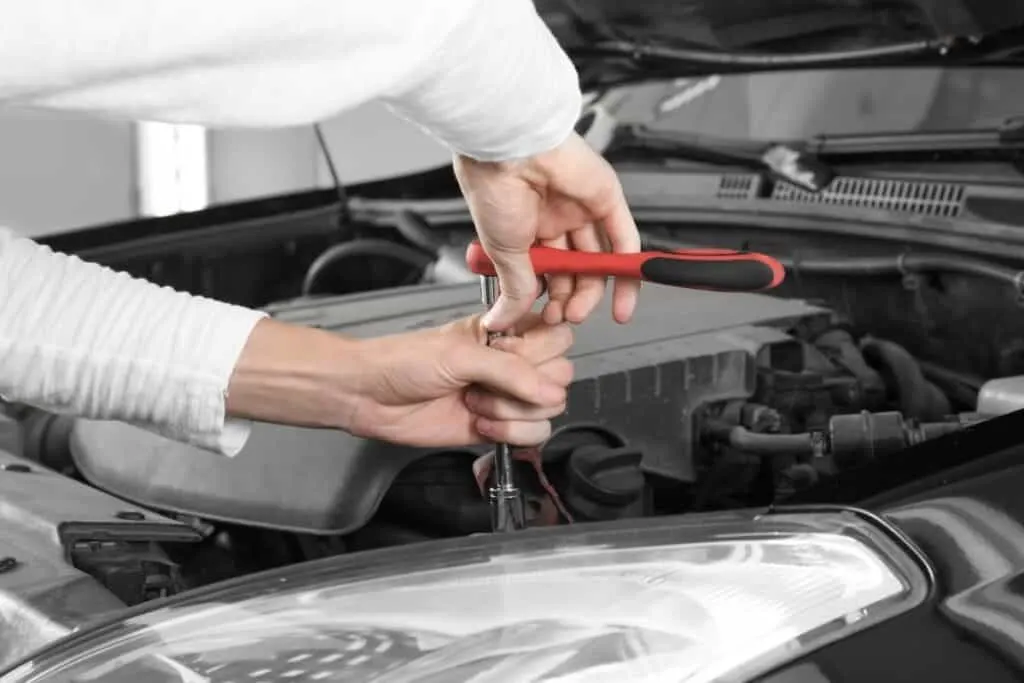 5. Easy to Repair and Make Changes To
Owning a Jeep Wrangler is a great way to learn about cars in general. Unlike many vehicles, the Wrangler is relatively easier to repair.
Under the hood, it is unusually spacious, and interestingly, the engines aren't complicated either. The Wranglers come with well-designed engines and with space for you to reach almost anywhere inside.
Most of them come with quality 4.0L Inline 6s and 3.6L V6s.
You can find tons of How-to blogs and videos on the web for working on your Wrangler. Videos explained by common people in layman language can be easily found.
6. Modest Maintenance and Parts as Well
Spare parts and maintenance is a huge factor that runs in the consumer mind before their purchase. Unlike other large cars, Jeep parts are relatively cheap and are also easy to find. This makes it easier for the customer to make a purchase.
Not only is this SUV easy to repair yourself, but professional maintenance does not hurt your wallet like a truck either.
On average, Jeeps cost about $200 for a year of maintenance. The spare parts for a Wrangler are easily available and can be found readily.
7. Little to No Competition
If you look close, you'll realize that the Wrangler has eradicated most of its competitors. There are SUVs and other jeeps in the market but nothing like a Wrangler.
This beast is standing alone at the top!
There are no other vehicles that provide the same features as a Jeep Wrangler. The comfort, power, spaciousness, ride, and luxury of a Wrangler are unmatchable.
The entire experience that you get with a Wrangler can not be found elsewhere.
At this point, tons of work and effort would be required for a new competition to arise to match the class of a Wrangler.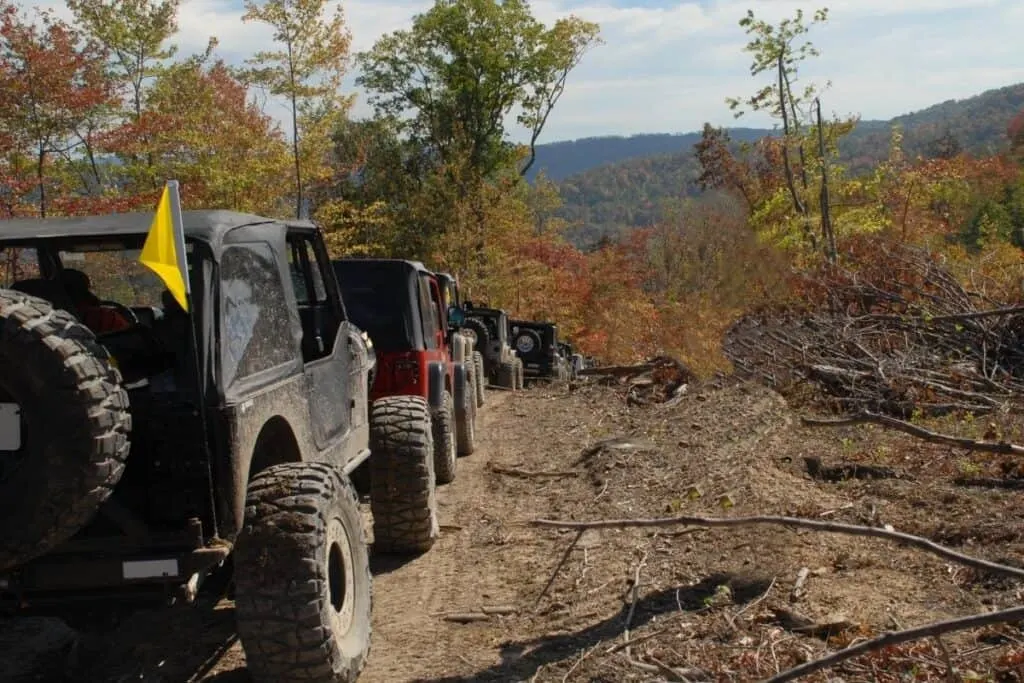 8. Multiple Variants and Special Editions
Jeep has even made buying the Wrangler an entire experience for you.
You're not only limited to a few models. There are tons of variants that you can choose from. Jeep allows you to either buy a variant or get one built tailored for you specifically.
The entire fleet of Wranglers comes in different variants, sizes, features, and colors. Special editions are designed for occasions with additional improvements and features. All this makes buying and having a Wrangler an interesting experience.
The numerous variants and special editions give a message that there is a Wrangler out there for everyone who desires one.
9. Perfect Blend of Luxury and Strength
The Wrangler is not only known for its on-road and off-road experience. As soon as one steps their foot in a Wrangler, they will realize what all the hype is about.
The refinement, finishing, and quality of the interior of a Wrangler will leave you amazed.
The immense strength combined with the comfort and features of a Wrangler is what makes it separate from the rest. The advanced interior and adjustable seats with added security and luxuries make the ride much more comforting and the experience worth it.
10. Timeless Design and a Convertible Top
The Wrangler has an iconic design to it. What makes it more fascinating is the sporty look you get by taking off the top. And having a convertible vehicle does have a luxury to it that everyone loves and desires.
Driving a topless Wrangler is one of the best things you can do with it. The design is instantly recognizable and truly deserves to be called iconic. With the top off, you ride in style and stay in comfort while enjoying the fresh air and weather outside.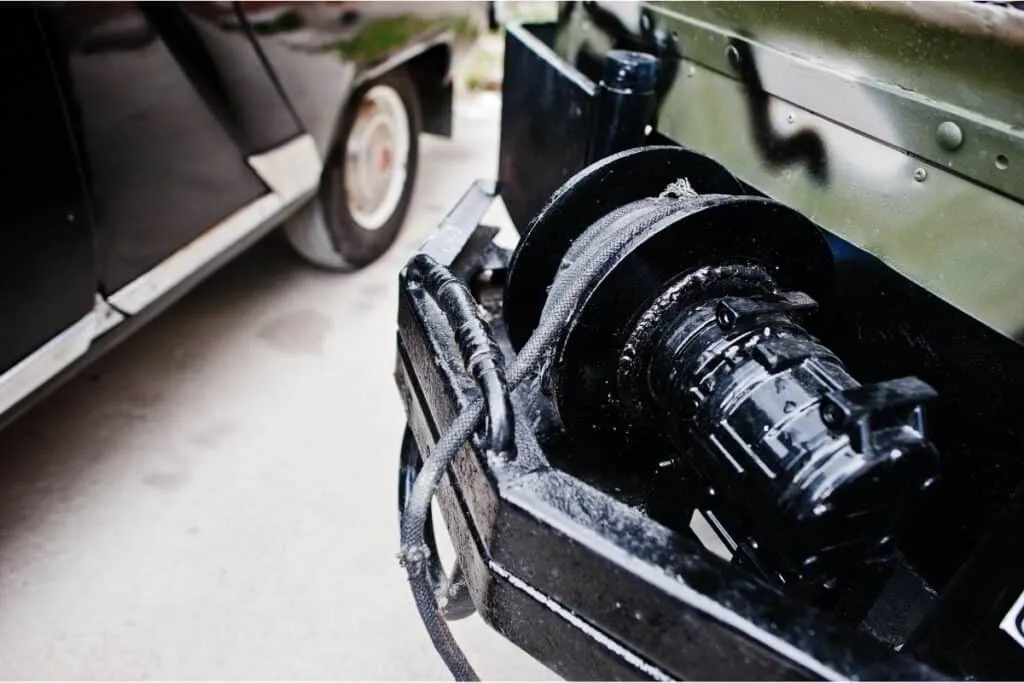 11. Towing abilities
Another reason why the Jeep Wrangler is so attractive is because of the towing abilities this car has. This makes it pretty alluring and beneficial for RV owners and traveling enthusiasts.
You can simply flat-tow your Wrangler to your favorite recreational spots and enjoy the ride there.
With the power and strength of this car, attaching a trailer and taking it along for a ride is no big deal. And it doesn't limit you to a trailer only.
You can attach your jet-ski, boat, and other vehicles with the Wrangler as well. Even a standard Wrangler can tow up to two thousand pounds with ease.
12. A Comfortable & Safe Ride
One thing that is for sure is a comfortable and safe ride with the Wrangler. This SUV is incredibly quiet.
That makes the ride much more smooth and calmer. Unlike other trucks and vehicles of this class, the Jeep is soundless in comparison.
The luxury and tons of safety features make driving this beast feels like bliss. The intelligent safety features and design ensures a comfortable and safe ride.
A few of the numerous features for a safe ride include:
Front disc & drum brakes on the rear
Airbags
The three-point seatbelts
Towing safety features (Trailer Sway Control)
13. Reliable on all terrains
The versatility of the Wrangler makes it a great adventure and an everyday car as well. This SUV is all about being the best at everyday driving and achieving a great off-road experience.
Taking this car to any terrain is not something to be worried about. The Wrangler proves to be reliable every time on every platform. Rocks, beaches, sand, mud, mountains, and roads are all its playground.
The perfect mix of comfort and strength keeps the Wrangler going in every situation. Giving everyone another significant reason for the reason behind its popularity.
14. An all-weather Vehicle
Here's another reason why the Wrangler is so popular. You see it throughout the year, no matter what the weather conditions are. A wrangler is found in every terrain throughout every weather condition.
The 4×4 and off-road capabilities make it a piece of cake to drive through the snow in winters and keep control in the rain and slippery roads. The Wrangler's high clearance and short wheelbase give greater stability, superior hill assists, and outstanding handling throughout every condition.
During certain situations, the tires may require a chain for friction and stability but in most cases, the Wrangler can do great on its own.
15. Eye-Catching Looks
In a time when cars are focusing on being more minimalist, the Wrangler does get all the attention when you see it on the road.
The iconic design makes everyone's head spin around when their eye catches a Wrangler. And it's never enough when it comes to the Jeep Wrangler. Admit it or not, you'd want to be sitting on the driving seat on a beast like that.
There's no denying that the Wrangler is simply cool!
Related Articles