If you're like me, you're still driving around with a CD sleeve attached to your car visor, and the thought of having to part with your tried and true road tunes for an "upgraded" MP3 system just doesn't get you excited.
When it came time for me to finally get a new vehicle, I was really hopeful that I'd be able to find a modern option that still had a CD player.
Turns out that finding a new car with a CD player was harder than I expected.
Most new cars have Bluetooth audio and streaming services instead of CD players these days, but a few manufacturers still offer CD players as options. Toyota, Honda, Nissan, and Ford still have CD players in a few of their vehicle models.
Android CarPlay and Apple Music are the two most popular services that seem to have replaced CD players in modern vehicles.
Many new cars won't have any more CD players in their cars. That's because GM and many other manufacturers have stopped including them.
Toyota still includes them in some of their vehicles, though. There are a few others that do as well!
And, you've got a few options to play music in your car if you've still got CDs. You don't need a CD player built into your car to listen to them.
What 2021/2022 Models Offer CD Players?
If you're looking for a new car that still comes with a factory CD player then I've got just the list for you!
Toyota, Honda, Nissan, and Ford still have CD players.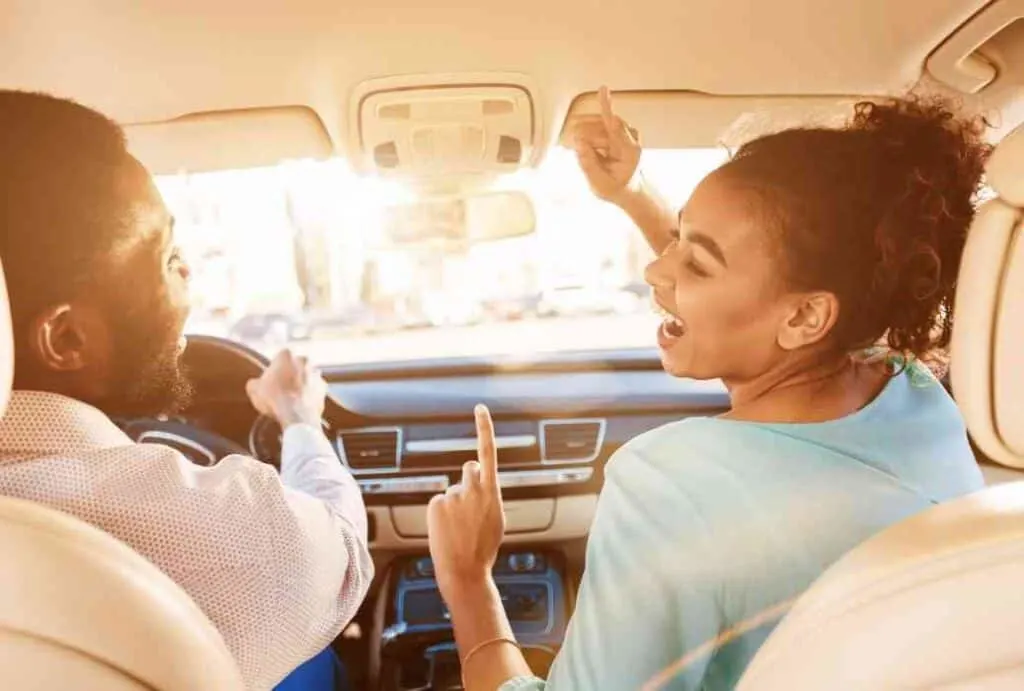 The Toyota Sienna, Highlander, Prius, and Camry have them.
The Toyota Sienna is a great option for families. It's got plenty of space. And, you'll still be able to play all your CDs in them.
The Toyota Highlander can include a CD player, too. Plus, it's got a 4-wheel-drive as well.
Not all Camry trims include a CD player, though. So, you'll want to check with your dealership to confirm whether yours will have one.
The Prius is a great option for people who'd love a hybrid. Plus, you can find them with CD players.
The Honda Crosstour, Odyssey, and HR-V can all have CD players in them!
The Odyssey has 5 available trims. Not all of them include a CD player, though. Check your dealership to see if they've got one with a CD player before making a purchase.
It's a great option for people looking for a minivan.
The Crosstour includes a 6-disc CD player. However, they haven't been made since 2015. So, you'll have to buy a used model if you'd like one.
The HR-V is a subcompact SUV that also includes a CD player.
The Nissan Rogue Sport, Frontier, 370Z, and Juke can all have CD players too.
The 2020 Rogue Sport still has a CD player. It's a great option for someone looking for a subcompact SUV.
The newest 370Z can also have a CD player installed. If you love sporty cars, you might want to drive one.
The Juke has a CD player. Plus, it's got an amazing turbocharged engine. If you'd like a turbocharged SUV, you'll have a tough time beating this.
The Ford Mustang, Fusion, Taurus, and Fiesta ST can all have CD players in them as well.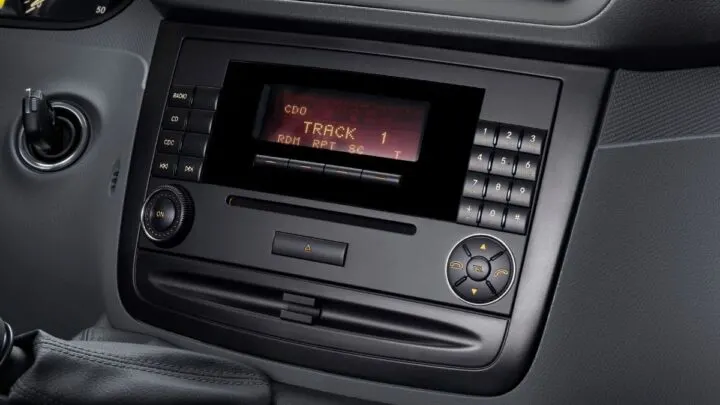 When Did They Stop Putting CD Players in Cars?
Manufacturers stopped putting CD players in their vehicles sometime around 2015. Not all of them stopped at the same time, though.
Ford seems to plan on stopping it after 2022. However, they've still got a few vehicles with them at the moment.
Each manufacturer stopped installing CD players at a different time. Most quit installing them after the advent of streaming services.
Why Did CD Players Go Away?
There are several factors that contributed to the demise of the CD player.
Typically, manufacturers claim they take up unnecessary space. Nowadays, there are a lot of other things they can include in them instead.
Bluetooth started the CD player's demise.
With Bluetooth, people can connect their phones to the car. Bluetooth modules don't take up nearly as much space as a CD player.
That leaves more room in the car for other accessories.
The next major factor would be streaming services.
These connect to your phone automatically. So, you don't have to mess around with the Bluetooth settings.
Android Carplay and Apple Music are two of the most popular services. These connect to Android and Apple phones respectively.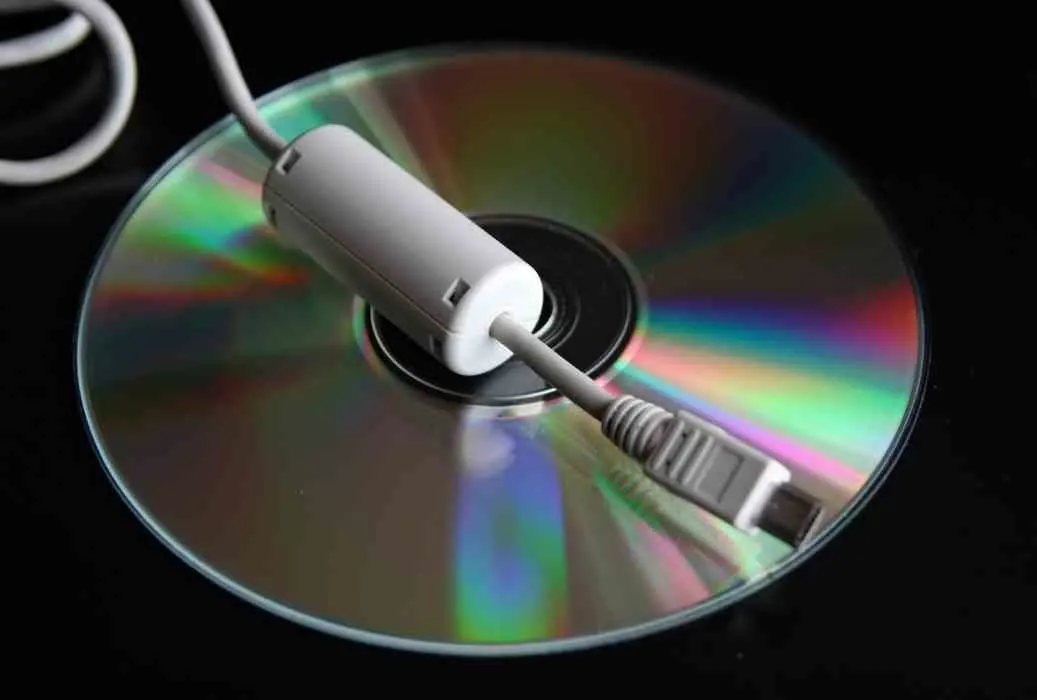 How to Play a CD in a Car Without a Factory CD Player
If you're interested in playing a CD, you've still got a few options.
To get one installed, you could purchase an aftermarket part.
An aftermarket mechanic could put one of them into your car. They'll tie it into your audio system as well.
You'd have to purchase the aftermarket parts. And, you'd have to pay for their labor.
Another option would be to purchase a USB CD player as well.
These let you connect the CD player to your car's audio system by plugging it into the USB.
You've just got to purchase the parts. Then, you can put a CD into the CD player. After that, you simply hook it up to the car by using a USB cable.
It'll let you listen to it as if you were plugging in your phone. That's usually the most affordable option. USB CD players are compatible with most modern cars, too.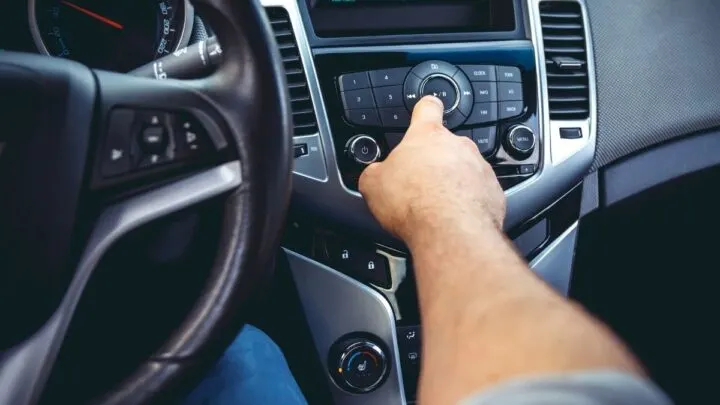 The Demise of CD Players
MP3 audio files are a lot more convenient than your typical CD.
They can't be scratched, and they weigh a lot less. So, most cars don't have CD players anymore.
CD players take up more space than they're worth.
Without a CD player, you can have a much larger infotainment screen. Plus, removing the CD player lowers the cost of an automobile as well.
If you've got a smartphone, lacking a CD player shouldn't be a problem. You'll be able to connect using a streaming service.
That lets you stream music directly from your phone in the car.
Still, a few new cars haven't gotten rid of the CD player just yet.
Nissan is one of the most popular brands that have them today. Check with your local Honda dealership as well. Some of them also have CD players in 2021.
Related Posts