What are the critical differences in the debate of Honda vs. Acura? How do the vehicle makes offer unique experiences, and what should you buy?
Did you know that Honda owns Acura? There are many distinctions between the brands. Both brands have a loyal following for their own reasons.
Acura and Honda are very different brands from the same parent company. Acura offers more upscale interiors and powerful performance engines, in addition to unique performance models, while Honda is a more economical vehicle with a lower price and a wider range of models.
We'll walk you through the main differences between Acura vehicles and Honda vehicles. The two-vehicle brands give drivers different amenities and, of course, prices.
History of Acura vs. Honda
Acura started as a branch of Honda in the 1980s. Honda's leadership intended for Acura to be a luxury brand in comparison to the economical, simple, and efficient Hondas of the time.
Acura is more about "precision crafted performance." The Acura website says that Honda engineers started Acura through secret night meetings that defined what the brand would become.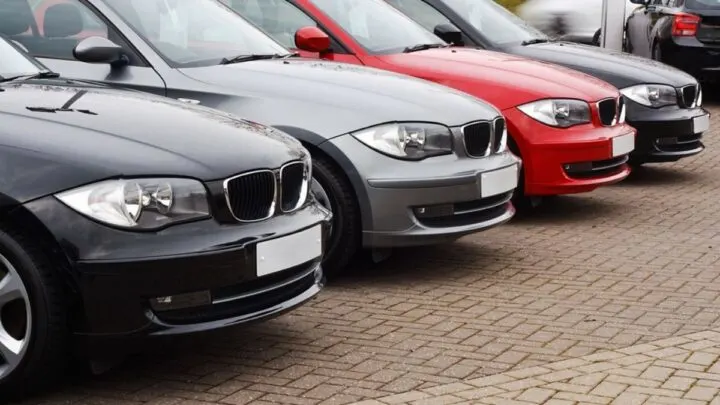 Similar Models, Different Features
For standard passenger sedans and SUVs, which are the best-selling models in the US, Honda and Acura have similar models.
Honda offers the ILX, TLX, RDX, and MDX. Honda doesn't use acronyms and has the Accord, Civic, CR-V, and Pilot. Both sides do indeed offer more models that are distinct -and we'll get to that later.
There are indeed differences between the similar size models.
Interiors
Honda and Acura offer distinct interiors and amenities.
Acura Interiors
For some upper-level trims, Acura offers a higher-end Milano leather that has proven durability while also being soft and comfortable.
Models within the Acura lineup also use less plastic and have more potential for wood trims, which look nice to many drivers.
The sound systems within Acura also use ELS Studio speakers and electronics, carrying up to 16 speakers and immersive sound.
This is a double-sided comparison, though. The Acura RDX is commended for having one of the best interiors in its class.
On the other hand, the rest of the Acura lineup is often criticized for having a less comfortable and useful interior than other vehicles in the same, higher-end class.
Honda Interiors
Honda is well known for functional and reasonable interiors.
Honda does make both cloth and leather seating available, which helps make their vehicles less expensive.
While Honda is unlikely to truly wow you compared to an Acura, you'll still get a comfortable and practical interior for your everyday driver.
You'll need to spend a little more to get amenities like heated seats or even power adjustable chairs, but many Honda drivers choose to get by without either one.
Compared to some competitors in the same budget class, Honda interiors hold up well.
Models and Engines
To many car shoppers, engines mean performance. In the case of the Honda Pilot and the Acura MDX, they actually share the same engine produced by Honda.
The TLX and Accord offer different upgraded engines, with the TLX pushing out 290hp from its 3.5-liter engine while the Accord has a 252hp engine with its 6-cylinder.
Both Honda and Acura have their own very distinct model. Acura, for example, is well known for its "Supercar," the NSX.
This mid-engine coupe is known for its speed with a 600hp engine and precise turning ability. This is not your everyday driver!
Honda offers more practical models, including trucks. The Honda Fit was discontinued but offered a small vehicle with great gas mileage and easy parking.
Honda also offers electric and hybrid vehicles, including Insight and the upcoming Clarity. Trucks are not in the Acura lineup, but Honda has the Ridgeline for a 4WD truck and the Odyssey as a minivan.
Keep in mind that Honda still makes Acuras engines, as the same company owns them.
Generally speaking, though, both types of cars are known for being very durable and reliable.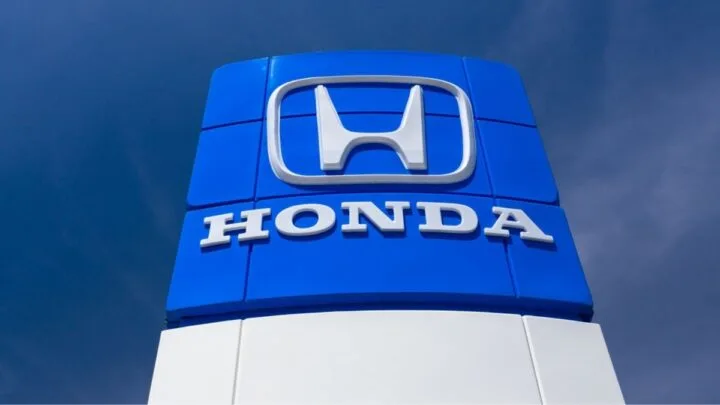 The Drivetrain in Acura vs. Honda
Acura and Honda do offer distinct all-wheel-drive systems. This is also noting that not every Honda has an all-wheel-drive standard though it is available on many models.
More Acura models do offer what's called SH-AWD, which is short for Super Handling – All-Wheel Drive. SH-AWD is designed to tune itself for performance driving and acceleration, especially on dry surfaces.
The system automatically senses torque and lateral forces that might reduce traction and overall control. SH-AWD is more enthusiast-oriented to help the Acura corner better.
Honda employs what they call Real Time All-Wheel Drive. Real-Time All-Wheel Drive is similar to SH-AWD but with more of an attempt to control aggressive driving under inclement conditions like snow.
Many say Honda's system is overall better for front-wheel drive cars in the snow, which is unique to Honda because Acura actively offers SH-AWD on all cars.
The average driver who doesn't experience much snow might prefer the SH-AWD system, especially if they enjoy taking tighter turns and want more serious performance.
Honda's Real-Time system, however, is certainly worthy in its own right for helping drivers control under poor conditions.
Exterior Appearance in Honda vs. Acura
Beauty is truly in the eye of the beholder. Acura's exterior appearance tends to offer a more aerodynamic, elegant look than Honda's.
Acura also offers different kinds of wheels and is more likely to offer taller wheels for both performance and appearance purposes.
One big distinction between the brands is that Honda doesn't use as much cfhrome or brightly colored metals for their door handles or bumpers.
Honda's appearance has become more aggressive recently but is still subdued in its own distinct way.
Price in Honda Vs. Acura
So far, we've discussed how Acura is more performance-based and has more refined interior features; it's clear that there will be a significant price difference between the Honda and Acura.
An Acura TLX with all available packages can cost over $55,000 new. Honda's Accord tops out at around $40,000.
The price differences are across the board and expected of a premium performance model versus a more economical Honda.
Honda vs. Acura Warranty
Acura offers a longer, more substantial warranty starting with a four-year, 50,000-mile standard warranty and a six-year, 70,000-mile powertrain warranty.
Honda is a bit less with three years, 36,000 miles for standard, and five years, 60,000 miles for their powertrain. The difference here is respectable for the price.
Acura vs. Honda Safety
Acura and Honda have very similar frames, so you should expect the same crash test results.
However, Acura has more advanced safety features within the vehicle, which will help you avoid crashing in the first place – and they are offered in more packages.
Honda is good for standard safety features but requires going to a higher trim to offer more technologically advanced safety features like automated cruise control and warning systems.
What Should You Buy: Final Thoughts on Honda vs. Acura
A driver who likes performance and a higher-end interior might opt for the Acura, regardless of model.
A buyer looking for a more economical vehicle with standard performance will get a great value with a Honda.
Honda is still a fairly fun vehicle to drive, and you should try the different available engines before dismissing their overall performance.
It's also worth noting that if you are seeking a truck, you should definitely look at Honda, as Acura does not make one.
If you like all the "bells and whistles" – and like them to look elegant, consider Acura.