Ford is known for powerful trucks and SUVs that can get the job done. With the F-150, you have many different trims to choose from. Each of these trims offers a unique blend of features that allows you to create a custom package that is right for you.
Let's explore the Ford XLT package and what it has to offer!
What Does XLT Entail?
The XLT trim stands for "Extra Luxurious Truck." This is the trim level just above the XL base model. The XLT offers a few upgrades that the XL does not include, only it does not have the high price tag of the upper trim levels.
The Expedition SUV, Maverick, Ranger, F-150, and Super Duty F-250 all offer the XLT as the next trim level above the base.
The XLT includes Ford Co-Pilot360 2.0 with blind-spot monitoring, lane-keeping assist with steering assist, rear cross-traffic alert, and rear park assist with automatic braking. It also includes power windows, doors, and outboard mirrors.
You can also enjoy keyless entry that allows you to unlock the door when you are in range with the key fob. You can add an equipment group that ads heated outboard mirrors, fog lights, a rear-window defroster, and cruise control.
XLT vs Other Trim Packages
Depending on the truck you choose, Ford offers a different selection of trims. The Maverick and Ranger are offered as the XL, XLT, and Lariat trims only.
The Ford F-150 and Super Duty F-250 also offer the King Ranch, Platinum, Limited, and Raptor trims.
XL
The XL is the most basic trim. In Ford's lineup of trucks, it is often called the "work truck." It is meant to be an entry-level trim that emphasizes price, but it does not offer a long list of amenities and features.
The XL still offers a few standard features like a forward collision warning and Smartphone integration.
Lariat
On both the F-150 and F-250, the Lariat adds a wider selection of engines and powertrain options.
It also adds a few more upscale creature comforts like a 12-inch touchscreen, leather-trimmed seats, and power-adjustable seats. You can get additional advanced safety features like blind-spot detection and a forward-collision warning.
King Ranch
The King Ranch features a distinctive cabin that offers an antique leather finish. It adds genuine wood interior accents and heated rear seats.
It also offers 20-inch wheels and adds a trailer tow package. The King Ranch adds Intersection assist and wireless phone charging.
Platinum
The Platinum is where Ford starts to get serious about amenities and a luxury interior. With this trim, you can choose heated and cooled seats and adaptive cruise control.
The Platinum adds a leather-wrapped steering wheel, voice recognition system, and built-in navigation. It also adds chrome finishes on the outside and a body-color front and rear bumper.
Limited
The Limited trim pulls out all the stops with a premium Bang & Olufson audio system, 4G LTE Wi-Fi hotspot, and twin-panel power moonroof.
It also adds safety systems like adaptive steering and automatic high-beam headlamps. Pro Trailer Backup Assist and an adaptive suspension make hauling a load easier.
Raptor
The Raptor is the sport model that is made with off-road adventures in mind. The Raptor offers selectable drive modes that include Normal, ECO, Sport, Slippery, Tow/Haul, Deep Snow/Sand, Off-Road, Mud/Rut, Baja, and Rock Crawl.
You can also enjoy features like extra ground clearance and an enhanced suspension!
These are only a few examples of the features and amenities on each of the Ford trims. Starting with the XL, each trim builds on the one before it.
Choosing the right one for you depends on which balance between amenities and price you prefer. Many find the XLT to be a good value because you get a few extra features, but it is still at a lower price.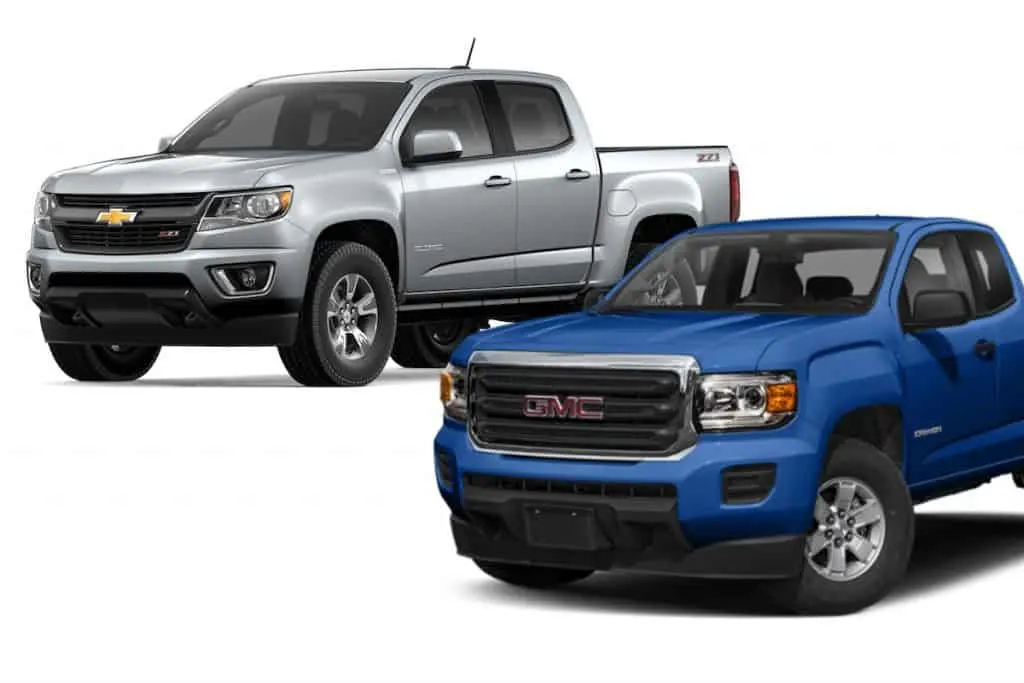 How Does XLT Stack Up Against Other Manufacturers?
GMC and Chevrolet are direct competitors with Ford. The Ford F-150 XLT Competes with the GMC Sierra SLE, which is also the trim above the base Sierra trim.
In many ways, GMC and Chevrolet are similar and even share some of the same components, but they are marketed to a different type of driver.
The Chevy LT Touring also represents a comparable trim level to the XLT.
When it comes to outer appearances, Ford does a better job of presenting a more modern look. GMC and Chevy have a more traditional look with classic lines and the exterior features they offer. The Ford F-150 XLE comes with a solid base engine, but it might be too small for some jobs.
GMC is known for its power and towing ability!
When you make a direct comparison, of features and amenities, the GMC Sierra SLE offers a few more comforts than the Ford XLT. For instance, on a lower trim, you can enjoy a few more amenities, but you will also pay a higher price.
One area where the Ford XLT stands out is that it offers more advanced safety features on lower trims, but you have to pay extra for them on the GMC.
When you compare the Chevrolet Silverado 1500 LT Touring to the Ford F-150 XLT, the same things can be said about the Chevy offering more features and amenities on the lower trims, but you also do not get the advanced safety features of the Ford.
When you do a side-by-side comparison of the Chevy LT model and the Ford XLT, they are almost equally matched in features with only a few minor differences. For instance, the Chevy LT offers leather seats as standard, and the Ford XLT offers cloth at this trim level.
When it comes to choosing which truck is right for you, it all comes down to what you think is most important. If safety features and practicality are what matters to you most, then the Ford F-150 XLT is the one to consider.
If you want a few more creature comforts and don't mind paying the extra price, then you might want to check out some of Ford's higher trims or competitors.
Overall, the XLT is a good value because it offers a balance between price and a few more options!
Related Posts