As gas prices have surged upward recently as well as over the past several years, more and more people are taking a closer look at all-electric or hybrid vehicles as a way to cut their transportation costs.
If you're among this group, the Toyota Prius and Chevy Volt are likely two cars that have garnered much of your attention.
What are the key differences you should consider when comparing these two cars? Let's take a look!
1. Gas or No Gas?
When you start comparing these two vehicles, one of the first differences you will notice is their reliance on gas.
A Toyota Prius has a standard 1.8L four-cylinder engine, which relies on gas to operate. However, it also contains two electric motors, thus making it a true hybrid.
Delivering a modest 121 horsepower, the Prius can get at least 52 miles per gallon, making it very efficient for both city and highway driving.
The Chevy Volt takes a different approach!
Though it technically has a gas tank, it rarely if ever actually runs on gas.
Containing a gas-powered generator that can recharge the Volt's battery packs if there's not enough electricity for it to rely on this exclusively, the Volt is actually a bit more powerful, coming in at 149 horsepower.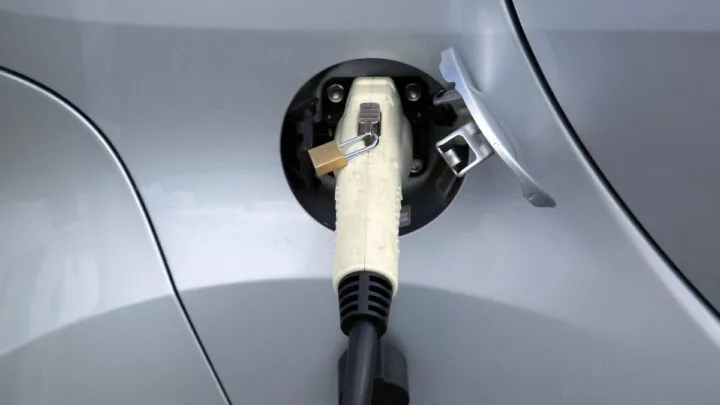 2. The Power of the Plug
One of the key differences between these two vehicles is that the Volt is able to be recharged by plugging it into an outlet, while the Prius actually contains no plug whatsoever.
When the Volt's battery is fully charged, you can expect to drive it for 50-55 miles on electricity alone. If your car runs out of electricity, this is when the gas-powered generator kicks in to keep you on the road.
As for fuel efficiency, the edge goes to the Toyota Prius, and by a somewhat wide margin.
While the Prius averages between 52-56 miles per gallon as a hybrid, the Volt's fuel efficiency slips to a still respectable 42 miles per gallon when relying on its generator.
3. Silence While Driving
If you want to drive a car that will make nary a sound when you are cruising down the highway or through your city, we recommend the Chevy Volt.
Considered to be one of its best features by those who drive this car daily, the Volt will be virtually silent at all times!
While the Prius is not exactly known for being loud, it does sound like a regular vehicle, meaning you'll hear the engine cranking out its power as you would with almost any car.
4. Futuristic Look
When you want to be known for driving a car that has a futuristic look and feel, it's hard to beat the Toyota Prius.
Featuring an interior and exterior that make it look like a true car of the future, drivers as well as passengers we've known always remark about how comfortable these cars are on the inside.
While the Chevy Volt may not quite measure up to the Prius in terms of its futuristic styling, it does well enough for itself to merit serious consideration when you are deciding which of these vehicles to purchase.
Though the Volt is considered to be a hatchback, it actually resembles a small, stylish sedan. With both vehicles, interior noise is kept to a minimum.
5. Cargo Space
When you initially think of electric cars, having plenty of cargo space is probably not something you are expecting. However, we have found that both the Prius and Volt will surprise you in terms of the amount of cargo space they provide.
If you don't expect to be hauling much stuff in your car, the Volt will do just fine. Offering almost 11 cubic feet of storage room behind its rear seat, it's a good car if you just need to get your groceries home or take a few things with you on a weekend getaway.
Should you be wanting more cargo space to haul bigger loads around town or pack your luggage and other stuff for an extended vacation, we recommend the Toyota Prius and its 25 cubic feet of cargo space behind its rear seat.
Though the Prius is not a very big car per se, this amount of cargo space is comparable to many of today's crossover vehicles.
6. Recharge Times
If you want the best of both worlds in terms of gas and electric power, we suggest you choose the Prius, especially if you have no desire to be plugging your car into an outlet and waiting hours for it to recharge.
However, if you don't view this as an inconvenience, you will likely enjoy owning a Chevy Volt!
To charge up your Volt, you can plug it into a standard household outlet and have your car ready to hit the road in about nine hours. If you have a 240-volt home charger for your Volt, the time will be reduced to barely over four hours.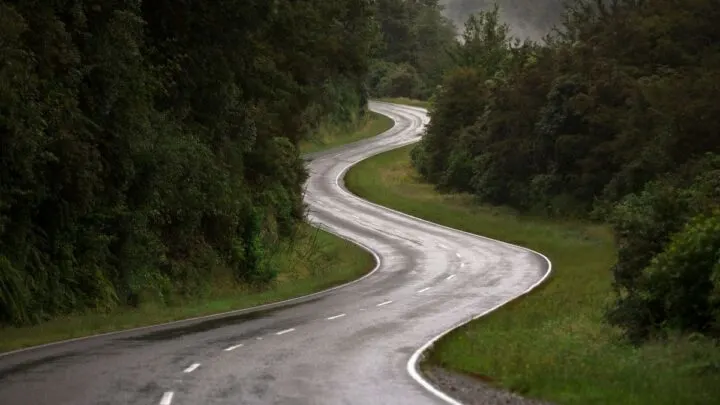 7. Maneuverability
Though both cars get good marks overall for how they handle when on the road, the Prius usually bests the Volt in terms of maneuverability.
Whether it's winding city streets or highways that have curve after curve, the Prius rarely gets any criticism from drivers for its performance.
The Volt also maneuvers well in these settings, but some drivers tend to feel that the car doesn't react quite as quickly as they want it to under certain conditions, particularly when roads are slick or wet.
8. Reputation for Reliability
While there have been no major issues with the Chevy Volt concerning its reliability, we tend to feel it is almost impossible for it to overcome the almost bulletproof reputation for reliability the Toyota Prius has built up over the years.
Since the Prius came along to consumers well before the Volt made its debut, the Prius has in some ways an unfair advantage in this area. Nevertheless, it's been on the road long enough for drivers to know if it experiences any major problems.
9. Price Range
In today's world, car and gas prices are skyrocketing at record rates. However, when compared to many vehicles that rely exclusively on gasoline for power, we think you are actually getting quite a bargain with either the Toyota Prius or Chevy Volt.
If your car payment budget is really tight, we suggest you go with a Prius. Featuring an MSRP of just under $26,000, it's a car that is more or less affordable for anyone wanting a car that relies little on gasoline.
As for the Chevy Volt, it may cost you much more than you imagined when compared to the Prius. The current MSRP for the Chevy Volt is $34,395, making it one of the more expensive electric vehicles on the market today in its class.
If you are willing to pay more for a car that gives you virtually an all-electric ride, the Volt will be a good fit for your lifestyle.
10. Safety Features
Whether you drive a Toyota Prius or Chevy Volt, the good news is that both are equipped with virtually the same safety features. These include daytime running lights, a panic alarm, four-wheel anti-lock brakes, and front airbags for driver and passenger.
The only significant difference we found was that the Volt also offers a vehicle security system, while the Prius has no such feature.
While it will be an adjustment for you to go from an all-gas vehicle to one that is a hybrid or virtually all-electric, we predict that whether you drive the Prius or Volt, you'll be very satisfied.
Related Posts