Cruise control has found wide application in modern-day's automobiles. The technology feature blends well with both manual and automatic cars affording them better speed management, fuel efficiency, and driving convenience.
Also known as autocruise, cruise command, or speed control, cruise control is no longer just a preserve of luxury cars.
Most automakers today are opting to make cruise control a standard feature on their vehicles rather than packaging it as a standalone feature. Almost every new, automatic vehicle comes standard with cruise control.
If you still have questions about what vehicles come standard with cruise control, which ones don't, or anything else about cruise control, read on!
Why Is Cruise Control Standard On All Cars?
Cruise control is largely considered a safety and convenience technology feature. This has paved the way for its adoption in many mainstream vehicles including the low-priced ones.
According to The Detroit News, as the cruise control tech becomes more widespread, top US automakers have adopted it as either standard or optional on over 60 vehicle models.
The vast majority of these vehicles are from General Motors Co., Fiat Chrysler Automobiles NV, and Ford Motor Co.
As it becomes a standard feature on almost all vehicles, most manufacturers are actively seeking ways to reinvent the feature altogether.
Auto manufacturers are striving toward fully automated driving and along the way, cruise control has seen a massive revolution. The latest version of cruise control commonly termed adaptive cruise control for instance is nothing short of remarkable.
This innovative technology comes with a high-level intelligence that configures the vehicle to maintain a given distance with the vehicle ahead.
The system maintains that distance even when the vehicle you are tailing slows down or stops. As the vehicle ahead resumes movement, the adaptive cruise control system is also reactivated and immediately follows suit.
To support a full transition to autonomous driving, cruise control technology heavily relies on a system of sensors used to monitor your vehicle's speed.
When the system detects any deviation from the set speed, it adapts your car's throttle position to that variation.
That means when the speed of the car drops, the system will apply more throttle. When the speed rises, the system eases throttle pressure and may even trigger the transmission to gear down to allow the vehicle to operate within the preset limit.
In all this operation, your vehicle can run at a constant speed allowing you to relax your foot muscles a bit.
However, that doesn't mean you should throw caution to the wind. Cruise control will remain useful and a safety mechanism only if you are paying attention to the road.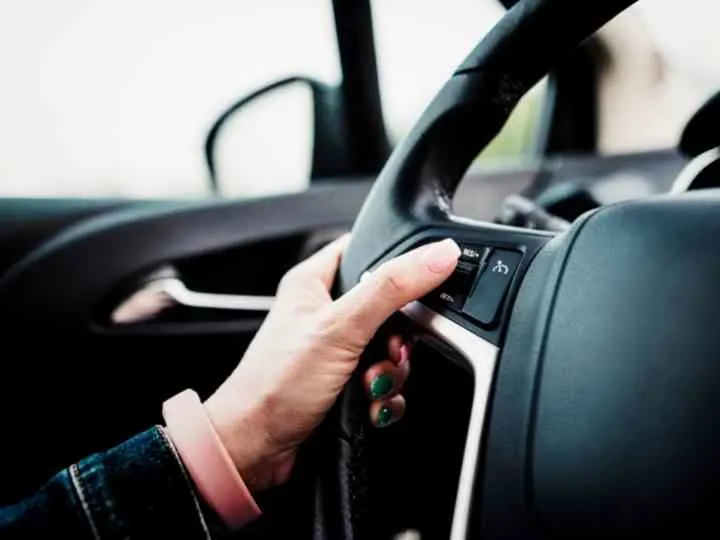 What percent of cars have cruise control?
The idea of cruising without stepping on the gas or brake pedals for miles sounds fascinating. However, is it readily available to all motorists?
The Detroit News goes further to state that in 2020, more than 7% of global vehicle production featured cruise control.
This sharp rise in the infusion of technology has been further fueled by the necessity of autonomous driving in more vehicle types. Manufacturers of utility vehicles such as pickups are heavily demanding the feature on their future models.
Toyota appears to be leading the way in this timeless technology in its entire lineup as it targets availing more customer convenience coupled with additional safety.
Adaptive cruise control is top of their list. This continues to herald significant growth of the technology infusion in the coming years.
That said, a fully adaptive cruise control system can drive up the price of a vehicle significantly. This might potentially frustrate the efforts of especially low-priced cars to fully embrace the system.
Nonetheless, for high-end cars like the 2017 Cadillac CT6, the cruise control system continues to witness a massive revolution. The feature has been enhanced such that it can intelligently maintain a vehicle on its lane on highways.
What's more, you can even drive hands-free and feet-free in some of the worst snail speed traffic thanks to advancements in the technology.
With that in mind, the traditional cruise control is not about to be phased out just yet. Most vehicle manufacturers are instead opting to combine the benefits of both worlds in their vehicles in a bid to maximize driving convenience for their customers.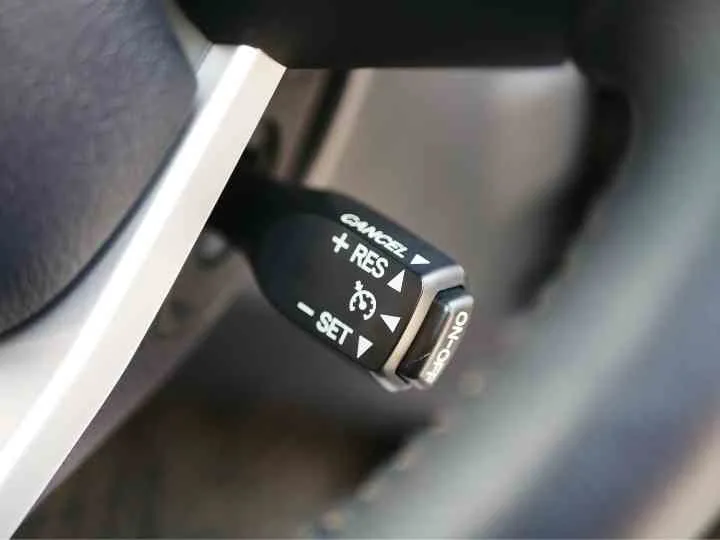 When did cruise control become a standard feature?
Speed control in vehicles is an ancient concept that largely kick-started automation in automobiles. Thankfully, this age-old technology didn't remain ancient. It chose to evolve and modern-day cruise control, as well as the more enhanced adaptive cruise control, are the aftermath of that aggressive evolution.
As early as the mid-1900s, the concept of cruise control was already gaining traction through several attempts of trial and error.
Pioneered by Ralph Teetor, a renowned American engineer, who also made a significant contribution to automatic transmission systems, cruise control would later catch on with the initial implementation of the technology featuring a Chrysler Imperial.
This innovation success sparked massive adoption of the feature by most major auto manufacturers in the 1960s. Come the 1990s, most car manufacturers began building on cruise control and enhancing it with newer technologies.
That ushered cruise control into the 21st century by applying a digital approach altogether.
LiDAR marked the first transition to full autonomous driving in this century. The technology allowed vehicles to sense other nearby vehicles helping them to detect and avoid collisions while dictating the vehicle's speed.
Mitsubishi and Toyota were among the first automakers to adopt this feature and sought to further enhance it and give vehicles smart decision-making capabilities.
The only downside with the LiDAR system back then was the lack of control over the car's braking.
However, with later improvements, modern-day cruise control effectively supports the braking function guaranteeing even better safety.
While cruise control is an incredible game-changer in vehicle maneuverability, it must be attached to responsibility. Using the system when fatigued or distracted can be dangerous.
The system may not tell whether you are concentrating or not. It will just maintain your vehicle speed until you deactivate it hence the need to remain cautious at all times.