When you drive any motor vehicle, even a state-of-the-art electric vehicle such as a Tesla, some common auto maintenance tasks still need to be performed at regular intervals, one of which is tire rotation.
And because Tesla tires are specially designed for maximum performance in Tesla's uniquely performing vehicles, the prospect of shelling out more of your hard-earned money to bring your Tesla in for a tire rotation may be daunting.
Before you head into the shop, read on to find out just how much Tesla charges for a tire rotation.
Most Tesla service centers charge about $150 for a standard tire rotation. Non-Tesla mechanics may be able to save you up to 50% of the cost but not all mechanics are trained to service electric vehicles. Most drivers find the extra cost of the Tesla service centers to be well worth it.
If there is one good thing about getting your car's tires rotated, it is that many service facilities will not charge you anything for this service.
However, the catch to this is that you usually have to be a customer who has bought tires from them previously, which lets them throw in this service for free.
Should you fancy yourself to be a DIY auto mechanic and are up to the task, you can choose to rotate the tires on your Tesla on your own, which will also cost you nothing.
But before doing so, make sure you read over the owner's manual and familiarize yourself with the specifics associated with rotating tires on a Tesla since there are a few important differences between an all electric Tesla and a standard motor vehicle.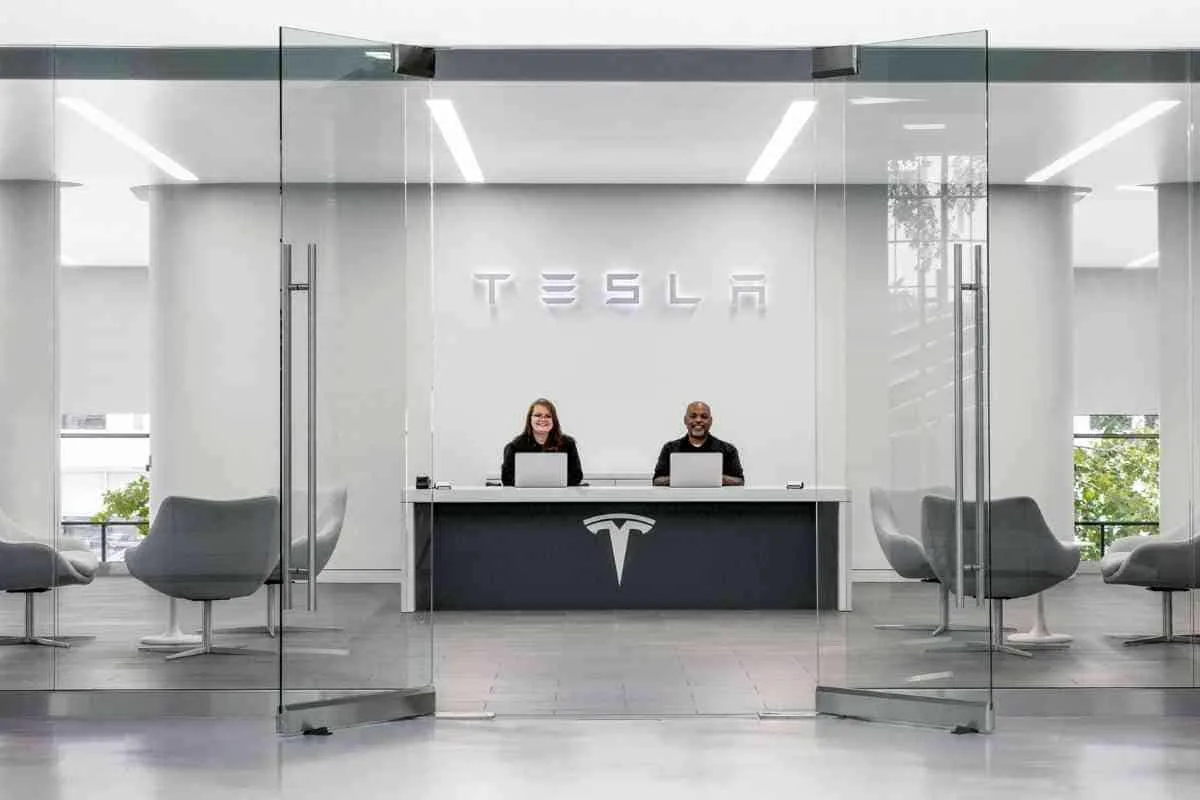 Do Tesla's Need Tire Rotations?
If you have assumed your Tesla needs to have its tires rotated, you may want to stop and think about it a moment before you proceed.
For example, while on standard vehicles all four tires are rotated at the same time, some Tesla owners choose instead to bypass rotation altogether.
Instead, they simply change the front tires when they begin to wear down, and then wait to change the rear tires at a later date, since the rear tires tend to wear down more slowly on a Tesla than do the front tires.
Though most mechanics will tell you tire rotation will increase the lifespan of your Tesla's tires, we can't say for certain this holds true.
In many cases, the costs associated with tire rotation may be more than the amount of money that could be saved.
However, should you have a Tesla that is four-wheel drive or all-wheel drive, tire rotation may be smart as well as necessary.
Since these vehicles use all four of their wheels all the time when on the road, we recommend you change all the tires at the same time, since this will improve your Tesla's alignment, wheel rotation, and balance.
Overall, we recommend tire rotation for your Tesla. Generally, you'll end up saving more money, while at the same time maintaining excellent wheel balance and having tires that will last longer.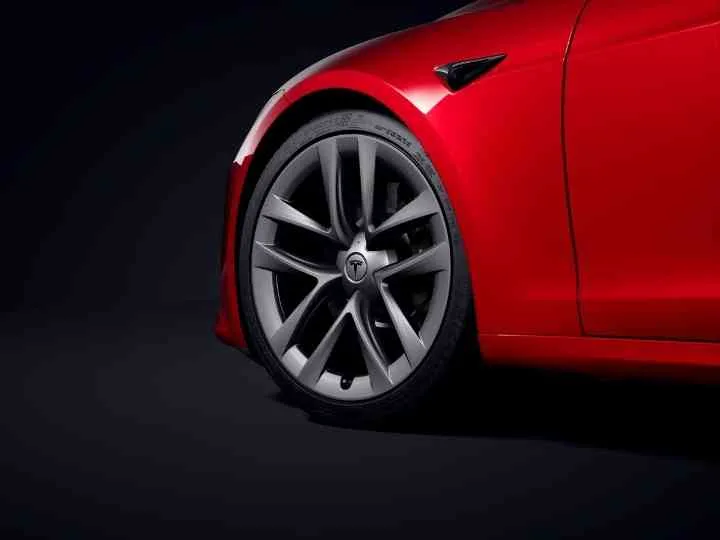 How Often Should You Rotate Tires on a Tesla?
While questions abound regarding whether or not tire rotation is even necessary for a Tesla, there are perhaps even more questions you'll encounter on the issue of how often a tire rotation should be performed on a Tesla.
In your Tesla owner's manual, you should find where it says tire rotation is recommended to be performed after every 6,250 miles of driving has taken place.
However, many Tesla owners go well above that mark, while others choose to rotate their tires before hitting 6,250 miles.
As a standard rule, tires on any type of motor vehicle should be rotated once the tires have anywhere from 5,000-10,000 miles on their tread.
However, if you notice your car is not driving properly, we suggest you take it to a qualified mechanic or Tesla service center for evaluation.
For example, if you notice your car is vibrating once you hit speeds of 45 mph or higher, chances are you need a tire rotation.
Also, if you have a tire that is losing air pressure without any obvious explanation, having it checked out and getting a tire rotation is recommended.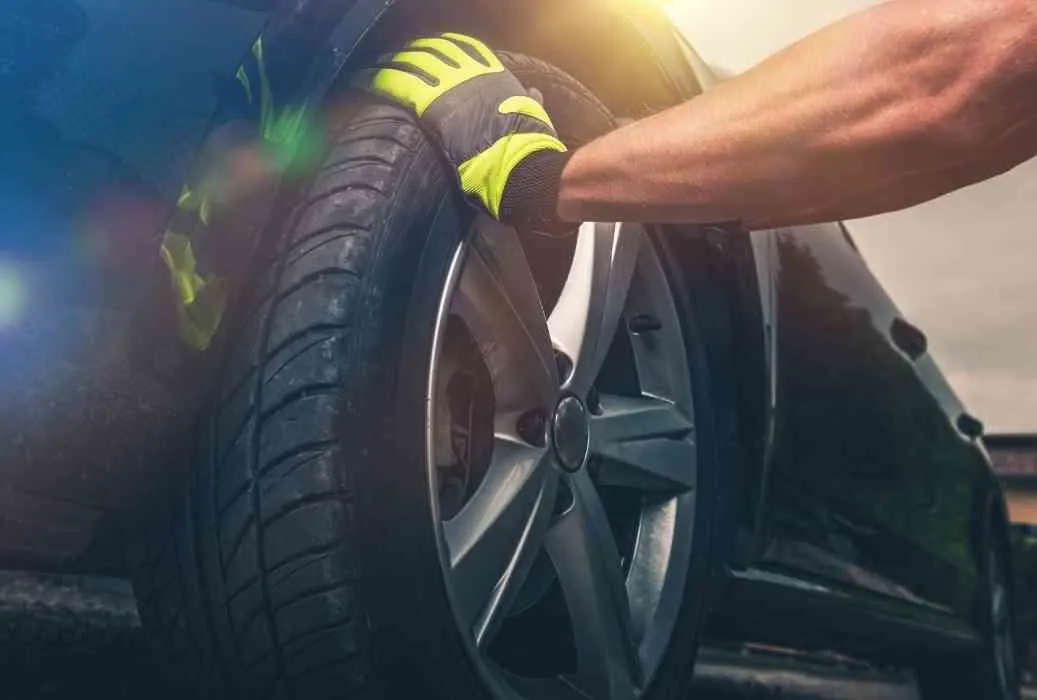 Depending on where you are when it's time for your tire rotation, we know you may be wondering if just any place can rotate your Tesla tires. Fortunately, the answer is yes in most cases.
Should you be located near Costco, the good news is that their personnel should be able to rotate the tires on your vehicle.
But before leaving your vehicle in their hands, make sure the person who will be in charge of your vehicle's rotation have experience and training in performing this task on Tesla vehicles.
If Costco has personnel who are not completely familiar with tire rotations for a Tesla, we suggest you do as many owners do and refer them to your owner's manual.
Since the Tesla tire rotation process is laid out quite well in an owner's manual, any qualified mechanic should be able to follow the instructions and get the job done for you in a satisfactory manner.
However, if you have any concerns, we suggest you let a Tesla service center handle the task.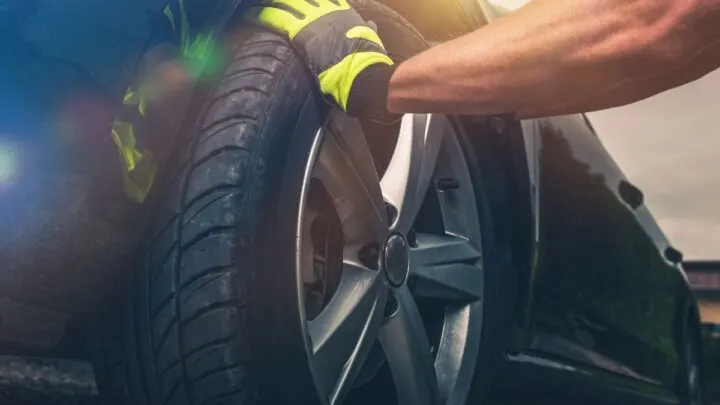 How is Tire Rotation Different on a Tesla?
Since we have talked much about some mechanics not being familiar with how to rotate tires on a Tesla, it's probably a good idea to explain this in a bit more detail.
To begin with, the wheels on your Tesla are balanced differently than those on standard vehicles. Because of this, the tires tend to wear out faster, which is why Tesla recommends tire rotations after every 6,250 miles.
Thus, if you take your Tesla to a mechanic and tell them your tires only have this amount of mileage on them or even less, they may tell you the tires are fine, when in fact a rotation is needed.
But more importantly than this, the lift points on your Tesla are different than those found on most vehicles on today's roads.
If you are dealing with a mechanic who regularly services Tesla vehicles, this is no big deal.
However, if you have a mechanic who has done few if any tire rotations on Tesla cars, they will need to be shown the instructions in your owner's manual so that they can lift and lower your Tesla in a safe manner.
Should there be a misunderstanding regarding the Tesla lift points, the result will be a car that you'll find to be in much worse shape than it was when you first arrived at the shop.
In some instances, it may take hundreds or thousands of dollars to enact repairs, which may or may not be covered by your warranty.
To avoid any problems such as this, we recommend driving your Tesla to a service center.
Like anything regarding the maintenance of your Tesla, tire rotation is something that should not be overlooked.
Whether you think it may be necessary or not, taking your car to a place you trust and getting expert advice is something we always recommend.
After all, even if you have to pay up to $150 for your tire rotation, having it done by people you can trust is priceless.
Related Articles