For some folks, Costco isn't just a store, it's the store.
They have it all, and lots of it, for a lot less than you'll find it elsewhere.
If you're a loyal Costco shopper and are looking to broaden your one-stop-shop experience, you may be wondering what other products and services that this seemingly endless store may offer.
Maybe you could even get your oil changed at Costco next time you're there shopping. But does Costco do oil changes?
Costco previously offered oil change services but stopped providing them globally in 2016. Although Costco no longer provides oil changes, they still provide other automotive-related services today that are available to members.
Because there's no simple way to explain what happened exactly, we will continue to talk about Costco's past oil changing service, why we think they stopped, and where you can get your oil changed instead.
Why Doesn't Costco Do Oil Changes Anymore?
There once was a time Costco performed an oil change on your vehicle, but not anymore.
They offer nearly every auto product under the sun and continue to have stellar tire service, though.
So, why did they decide to discontinue this service? We will dig into the reasons we think they stopped.
Reasons Why They (Likely) Stopped Providing Them
We can't know exactly why Costco stopped doing oil changes, but these are the likely reasons they don't do it anymore.
Bad Customer Experiences
While some Costcos excelled in their oil changing service, others did not do so well.
This inconsistency in service may have driven the warehouse seller to end its oil changing service.
One of the main customer complaints had to do with appointments.
Some Costcos maintained a first come first serve protocol and had cars lining up very early in the morning just to get an oil change in time to go to work.
Other Costco stores had an appointment service that was not honored very well by the mechanics.
Yet another bad experience customers faced was incorrect amounts of oil replaced in the engine.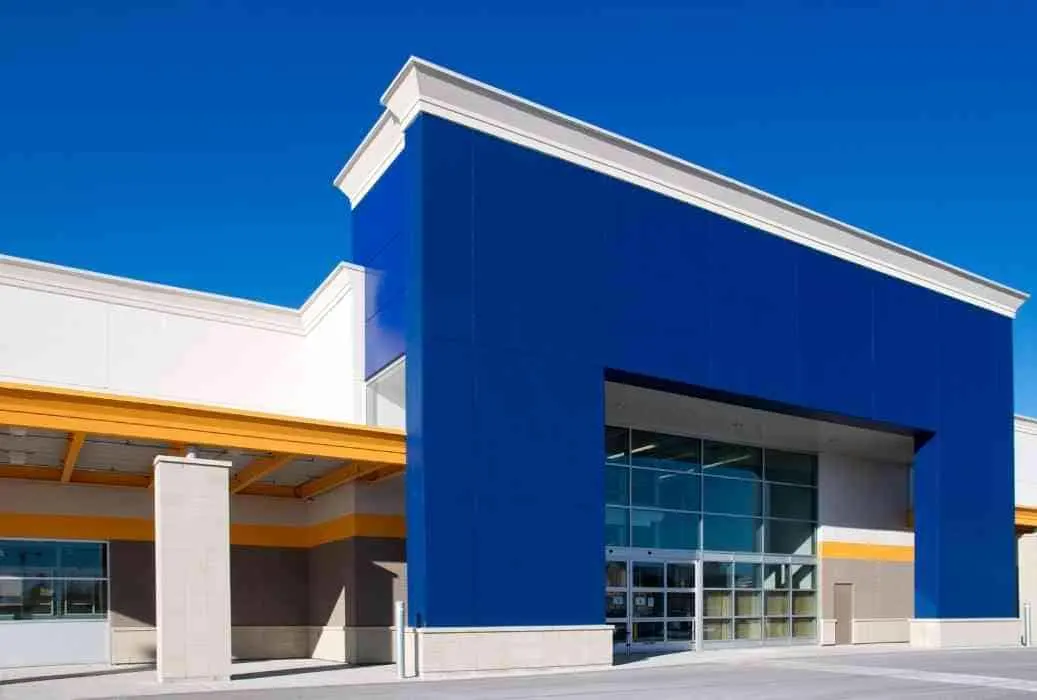 Price Increase
At one point Costo oil changes fell between the $30 and $50 range. Anywhere up to $70 is considered the industry standard for oil changes.
However, some people were put off once they hiked the price up to nearly $60.
Even though it still falls in the normal range, it may have been the tipping point for some Costco auto service customers to take their service elsewhere.
Not Enough Warehouse Space
Another reason Costco may have ended the oil changing services was due to lack of space.
Costco warehouses already take up an average of 146,000 square feet within their buildings.
The Costcos that have tire service centers are already limited in space.
To continue with oil changes, they would need lots more space to perform the task and store the extra oil waste.
Not Compliant With Overarching Business Model
When it comes down to it, Costco is likely more committed to selling items in bulk at discount prices, not routine auto service.
Costco is a company that knows where its strengths lie.
Their tire service tends to be good most of the time, so they are sticking with that, but oil changes did not go into that category, and therefore went away.
Automotive Services/Products That Costco Does Offer
Costco will not do an oil change on your vehicle, but there are other things that the warehouse seller offers to its members.
Auto Program
One big perk of being a Costco member is being able to participate in their auto program.
Though Costco does not themselves service your vehicle, you can visit their Parts & Service website to get connected with a participating dealer to get your vehicle serviced at a discounted, haggle-free price.
Tire Service
Costco is well known for its tire prices and service.
It's a convenient way to service your tires when you can go get your shopping done while waiting for the work to be done.
Their guarantee of free lifetime rotations and discounted tire prices keep customers coming back time after time.
Auto Supplies
The warehouse seller won't change your oil for you, but you can buy everything you need to change your own oil at Costco.
The supplies don't stop there, either.
You can find nearly everything you need for your car, truck, garage, and ATVs, even tires and batteries.
Best Costco Alternatives for Oil Changes
One of the cheapest ways you can change your oil is on your own.
With the help of Youtube videos that show you step-by-step how it's done and a few supplies, you can be on your way to changing your oil on your own with as little as $30.
Do be careful though. Motor oil is both caustic and flammable.
Otherwise, consider visiting your local mechanic for an oil change.
Certain shops specialize in oil changes and can get you in and out quickly.
Yet another alternative for changing your oil is at the local dealership. This is probably the safest route for an oil change as going through your dealership won't void your warranty, while doing it yourself might.
Conclusion
It sounds nice to just drop your vehicle off at Costco to have it serviced while you shop, doesn't it? Unfortunately, Costco has got bigger fish to fry.
Even though Costco does not offer oil changes like they once did, there are a few options available to you when it comes to doing this routine task.
Good luck finding a reliable oil changing service, or doing it yourself!
Related Posts