Many people do their best to keep their cars looking good. However, keeping a car in great shape can be challenging with all the ever-changing weather conditions and other elements beyond our control. Some people may find themselves wondering if wrapping a car will help to protect its paint.
Car wraps can help protect the paint by providing a durable clear coating that preserves your vehicle's original finish. Some car wraps also offer UV protection to further limit any browning or fading due to sun exposure.
Vehicle wrapping is a personalized and affordable way to protect our cars. The wrapping material is a removable film wrap that mainly covers the original paint from scratches. Let's look at these solutions that give car owners a chance to express themselves.
How Car Wraps Can Protect the Paint
Protecting our vehicles from minor damage can help us avoid paying for repairs.
Vinyl wraps provide extra protection against small chips and the sun's harsh rays, which could otherwise hasten the paint fading.
Additionally, protecting the underlying paint on our car preserves its resale value.
Vinyl wrap are also a reliable way to protect our cars from rust and scratches without compromising their style. Unfortunately, rusting can happen on the surface and underneath vinyl wraps if we don't notice, and get rid of it fast.
Once we have taken care of any existing rust or removed the wrapping entirely, we can only use wraps. Apply new wraps for protection against future corrosion and wear-and-tear damage like stone chips and scratches.
Other Benefits of Car Wraps
#1 Saves Money
The cost is much lower than paint jobs or other customization methods, which usually take days at reputable auto body shops.
#2 It's Reversible
Car wraps are a better option than paint jobs because their removal does not damage the car's factory-colored exterior.
Also, vinyl car wraps offer complete reversibility allowing us to remove them at any time and leave no mark on our vehicles.
#3 Advertising
Advertising vehicle wraps are a cost-effective way to reach customers on the go.
They are less intrusive than other types of advertising like commercials in between TV shows. They can also display our company's branding easily.
#4 They're Versatile!
Car wraps offer us unique opportunities that paint can't beat.
For example, with a car wrap, we can change the colors of our vehicles without infringing upon its warranty or lease agreement.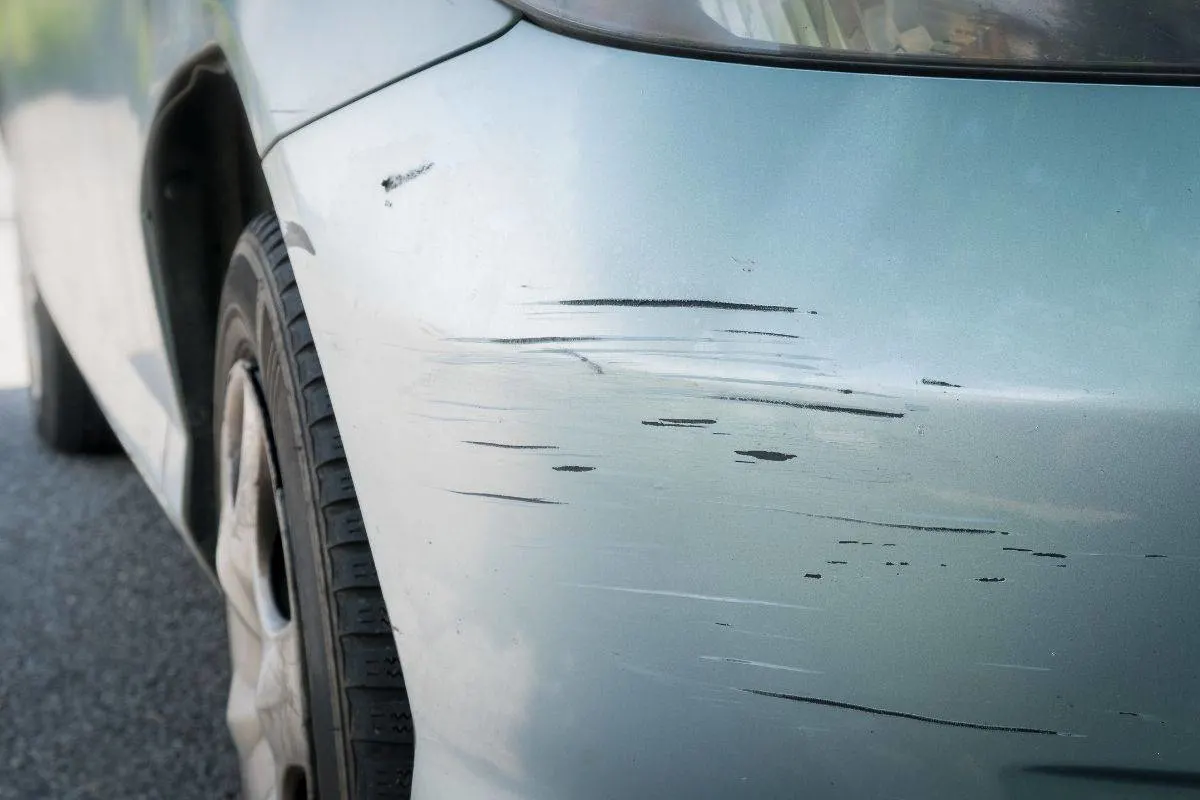 How Car Wraps Can Hurt the Paint
Vehicle wraps change the color of a car and protect it from scratches.
However, the presence of scuffs or blemishes on a vehicle wrap makes the original paint seep through the damaged areas. This will diminish all aspects of choosing this type of vinyl protection, so exercise extreme caution when using them.
It's best to avoid non-vinyl wrap materials as they do not protect against minor scratches or debris easily peeled off.
It can also be tricky removing the material once applied, so this will likely hurt your paint.
The Cost of Using a Car Wrap
Car wraps make a lasting impression, but they come at a cost.
When determining the price of our car wrap, we should consider several factors. For example:
The size and type of vehicle
The brand or type of wrap material
Surface conditions of our cars
Personal preferences
Complexity of the design
Whether we are opting for full or partial wraps
Frequently Asked Questions (FAQs)
Is It Possible To Take My Car To A Car Wash With Wrapping?
Wrapped vehicles can run through a car wash, though we recommend using the touchless system. The brush of traditional washes may cause damage to our vehicles' graphic, including dulling or lifting its edges.
We could also pressure wash with water, but this might not do much good for our wrap either.
Do Car Wraps Apply To Cars With Dents And Scratches?
When applying a vinyl car wrap, take care of any minor scratches or damage to the paint. If there are many issues with the layer below it, no one will be able to see them anymore, but they can still affect how our vehicles looks and feels underneath that new exterior.
The exterior of your vehicle enters everyday contact with the sun, rain, saltwater, dirt, erosion, windshield grime, and more. A car wrap protects your exterior automobile finish from premature aging of the paint. It is extremely valuable compared to repainting.
Related Posts