When you want to transport bicycles to your favorite riding destination, you may be like many people and toss them into your truck's bed.
However, this can leave your truck bed and bikes beaten up!
Instead, you may decide a tailgate pad would be a good idea, although you've heard some people say these pads may scratch your truck.
Do tailgate pads scratch your truck?
Tailgate pads that are properly installed and kept clean are unlikely to scratch your truck. Tailgate pads that come with additional padding and avoid using metal buckles further reduce the chance of scratches.
Keep reading to learn more about the ins and outs of using tailgate pads to safely transport your bike!
Will Tailgate Pads Scratch Your Truck?
Since there are many different tailgate pads on the market today, it is always possible the one you choose may at some point scratch your truck.
However, the scratches are usually very minor and only happen in certain situations. If your tailgate pad does not fit snugly on your truck's tailgate, the moving back and forth of the tailgate pad's straps and buckles may scratch your truck's paint.
Usually, we find the most common reason tailgate pads scratch a truck's paint is because they have not been properly cleaned!
When these pads are left to get dirtier and dirtier, the dirt that accumulates allows the pad to work itself loose over time, resulting in scratched paint on your truck.
By taking a few minutes to clean your tailgate pad after you used it to transport your bikes, you can solve your scratched paint problem.
Tips for preventing scratches
As we just stated, a tailgate pad may scratch your truck, but only under certain circumstances.
One of the best ways you can decrease the chances of your truck's paint being scratched is to buy a high-quality tailgate pad.
These often come not only with thick amounts of padding, but also heavy-duty straps and Velcro fasteners. By using Velcro instead of metal buckles, there is little chance any movement of the pad will scratch your truck.
When considering a tailgate pad for your truck, always be willing to buy one that is made from heavy-duty PVC or vinyl. These tailgate pads last longer, can support more weight from bikes, and usually fit onto trucks much better.
One thing to remember is that tailgate pads are not made to fit only specific makes and models of trucks.
Instead, they are made to have a universal fit, meaning any tailgate pad you buy should fit your truck.
But like anything else you buy, you usually get what you pay for, so be willing to spend a few more dollars to buy a tailgate pad that is long-lasting and best fits your bike transport needs.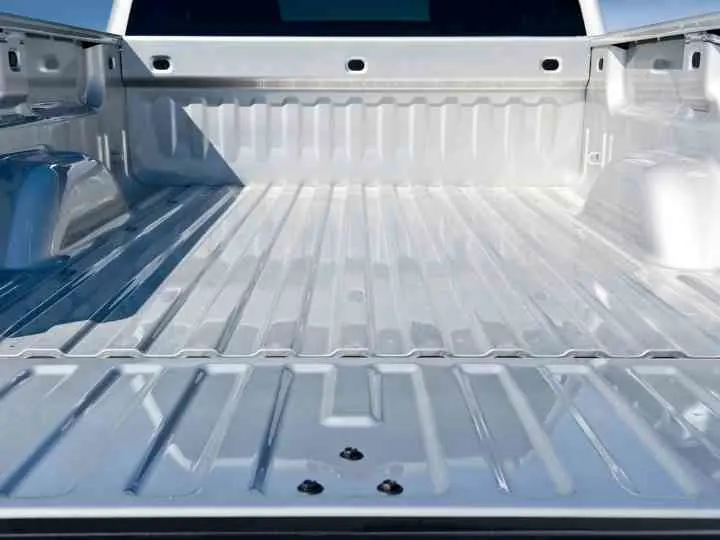 Are Tailgate Pads Any Good?
Yes, tailgate pads are considered to be very good to use in transporting bikes, especially if you decide to purchase one that is top of the line.
By installing a tailgate pad on your truck, you can transport as many as six bikes safely wherever you want to go.
Since high-quality tailgate pads have an exceptional amount of padding, they do a great job at keeping the bikes being transported and your truck from getting scratched, dented, or otherwise banged up.
If you don't have a tailgate pad to use in transporting your bikes, you are left with only a few options, all of which are more likely to result in damage to your truck and bikes.
By not using a tailgate pad, you can choose to put your bikes in your truck bed and cover them with blankets, tarp, beach towels, or separate them with large pieces of cardboard. Yet no matter which of these you choose, it is hard to keep the bikes from moving around once you start down the road.
When you arrive at your destination, you may find you have bikes and a truck that are much more beat up than when you started your trip.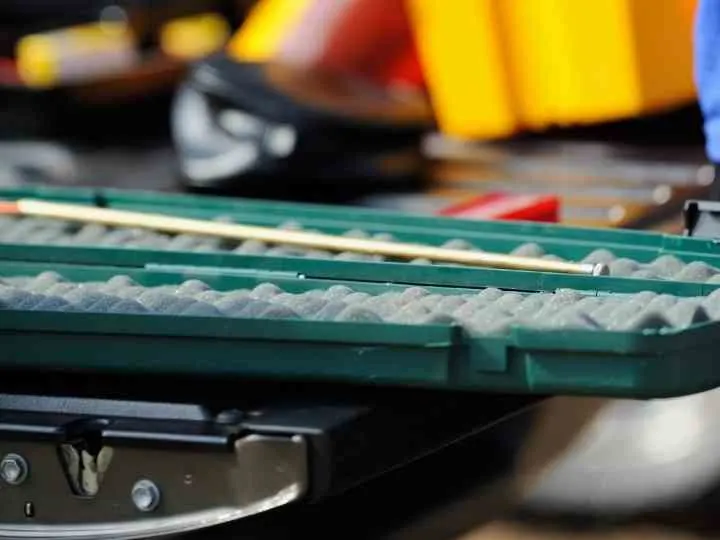 Can You Go Through a Carwash with a Tailgate Pad?
When you want to get your truck and tailgate pad clean, the quickest way to do so may be going through a carwash.
While generally, you should be able to go through a carwash with your tailgate pad in tow, there is the chance that if you go through an automatic carwash that uses high-speed spinning brushes, your tailgate pad could get slightly damaged, primarily in the form of being scratched.
Also, the spinning brushes may allow your tailgate pad to work itself loose, which could result in it scratching your truck's paint or perhaps falling off. Once you finish getting your truck washed, always take a minute to check your tailgate pad to make sure it is still secure.
Fortunately, few of these problems happen to most people who go through a carwash with a tailgate pad.
If you have a pad that is made of heavy-duty vinyl, PVC, or even nylon, we have found most people report having no tears, scratches, scuff marks, or other problems.
What Will I Have to Spend for a High-Quality Tailgate Pad?
When you compare the cost of a high-quality tailgate pad to what it cost you to buy your truck or your bikes, it won't take long for you to see that the cost of a tailgate pad pales in comparison.
Lower-quality tailgate pads can be purchased for $75-$100. These pads usually have less padding, may only be able to transport two or three bikes, have straps and buckles that may break, and be prone to letting dirt accumulate on them.
If you are willing to spend $130-$150, we think you will be able to buy a tailgate pad that will last you for many years.
In our opinion, the tailgate pads made from heavy-duty PVC are your best bet, since this material can withstand a pounding and come away looking good as new.
Once you buy and install a high-quality tailgate pad on your truck, taking a few trips with your bikes in tow will help you see the pad will more than likely not scratch your truck.
By keeping the pad clean and properly secured to the tailgate, you'll have few if any problems.
Related Posts