Back in the day, you always had a ton of extras that came with any car purchase!
Most dealers would put brand new floors mats in them before letting you drive away.
Now, things are a lot different if you're trying to buy a new car.
Most new cars do not come with floor mats unless you have specifically negotiated them as part of the purchase agreement. However, this does vary by manufacturer (BMW still provides floor mats on all their vehicles) and floor mats can usually be added at the time of purchase for an additional cost.
Keep in mind that many dealers are willing to cover the cost of a few mats if it means they'll win you over in a purchase.
Continue reading to learn about the nuances of floor mat inclusion with some of the most popular automotive manufacturers!
Do New Kia's Come With Floor Mats?
None of Kia's cars come with floor mats as part of the base model. However, you can ask them to include some if you're willing to pay extra.
You'll have to spend a little bit on them if you'd like to have floor mats on a new car.
But, they'll still put them in a new one as long as you make a request before they've sent it to you.
They've stopped putting spare tires in the trunks of their new models, too. So, you might want to consider investing in one of them if you like having one with you while traveling.
You never know when having a spare tire is going to come in handy.
Each dealer has to set its own prices, so the price of a mat will vary. Ask yours to see what they'd charge you to put one of them in a new car.
They'll tell you how much it'd cost to install mats in your order if you wanted them.
Do New Hondas Come With Floor Mats?
You might've heard about Honda's new line of passenger cars. They've stripped out a ton of what's held them back in the past, including the floor mats.
That's right. You've got to spend extra if you'd like Honda to install mats in a new car.
Requesting mats in one isn't too hard, though. Just put it in the order details whenever you're finalizing everything.
That's how they'll know you'd like to have them installed in whatever you've ordered. If you don't give them any info, they're not going to install anything.
Honda also has an option to install spare tires on new cars. Make sure you've requested one if you'd like them to put one in the trunk of the new car.
Otherwise, you won't have anything other than a bunch of space back there.
They've still proven to be one of the best brands for people working on tight budgets.
You'll have a tough time finding a car that has a better warranty after you've taken it off the lot.
You won't have to worry about your Honda's drivetrain until you've driven it over 100,000 miles.
Anything that happens to it before then would be completely covered by the warranty. So, you won't have to come out of pocket and pay for expensive repairs.
Just take the car to your nearest Honda dealer, and they'll fix it for you. Usually, they'll let you leave it with them while it's being repaired.
They might even let you have a loaner to get around until they've finished working on your car.
Waiting for them to finish working on it isn't too bad when you have a loaner to use in the meantime.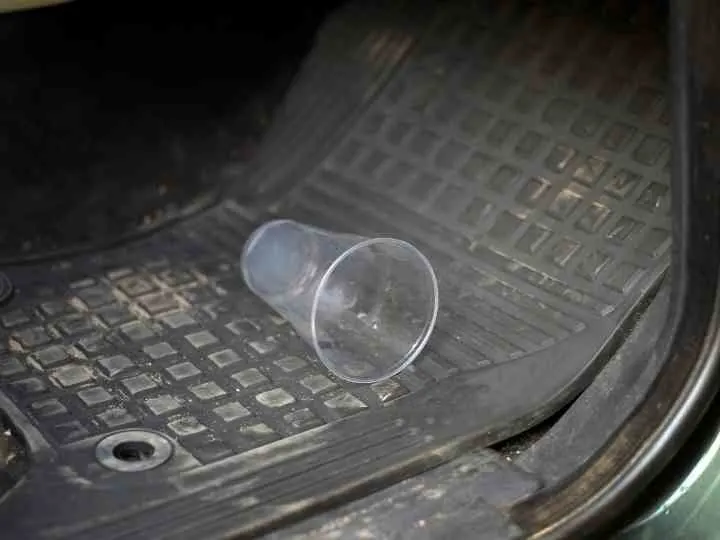 Do New BMWs Come With Floor Mats?
BMW has built one of the world's most iconic car brands. Their signature blend of class and style has captivated drivers forever.
You don't have to look far back to see how much of an impact BMW has had on the industry.
Fortunately, BMW still seems to value how their customers feel about floor mats. That's why they've given them to all their customers with new cars.
You don't always have to pay for them if you get some from the manufacturer, directly.
Always ask the dealer's manager if they're able to include anything as part of the sale. Most of them get a budget to use as a way to help close deals.
Just act like you're on the fence about buying something, and they'll use it to seal the deal.
There's nothing wrong with getting a dealership's manager to pay for a few mats if you've bought a new car off the lot.
Pay attention to your invoice once you've paid for everything. Double-check it to see whether they've charged anything for the mats if you got them to put some in the car.
You'll only know if they've given them to you for free by checking the invoice.
That's where they've itemized everything you've paid for as part of the transaction.
Do Hyundai Cars Come With Floor Mats?
Nothing feels better than taking a Hyundai Veloster around the block for a spin.
They've made some of them with turbochargers that can really accelerate. It's hard to tell how fast you're going unless you've been in a car with a turbo before.
However, Hyundai does not include floor mats with their new cars unless you've asked for them. Most of the time, they'll ask you to pay for mats if you'd like to have some in your new car.
They're not going to install any without charging you for the service first.
Ordering a car from Hyundai is one of the easiest transitions you'll ever make. They've designed their site to make it easy for people to find something they'll love driving.
So, take a look at what's on their page next time you're looking for a new car.
You can even let them know if you'd like to request anything special on your order.
They'll work with you to make your new car meet your expectations, however extravagant.
Of course, you shouldn't ask them to do anything that you wouldn't want to have on the car permanently.
If your new car has mats, they'll leave them in after you've bought it. So, look around while you're testing cars to see if they have mats in them.
That's an easy way to see which ones will have them if you actually buy one.
Why Do Some Dealers Remove Floor Mats?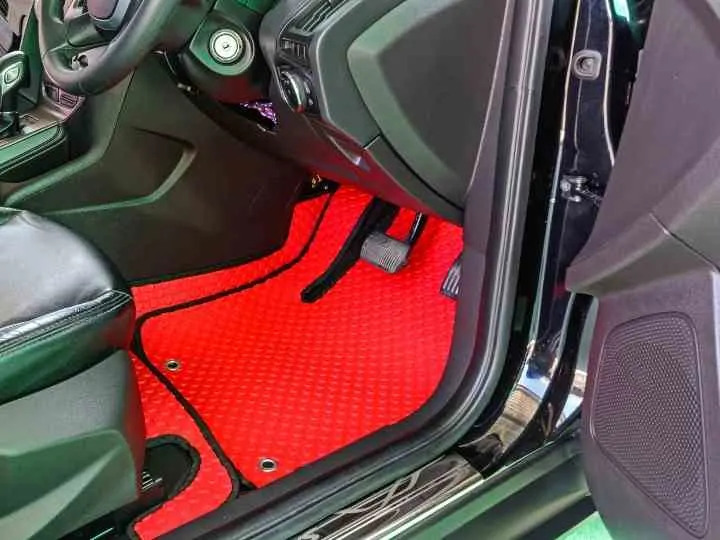 Most dealers don't give stuff away unless there's something in it for them. That's why you've seen floor mats become something useful during negotiations.
There's so much competition in the industry today that dealers will try anything to get ahead.
Keeping the floor mats on their new inventory has made it possible for them to save a ton.
They don't have to reinvest in new ones after they've sold everything at the dealership. They'll just reuse the same mats they've been using on everything they've sold already.
The easiest way to understand why dealers act the way they do is by asking yourself where's the money.
If they're able to save money by refusing to include mats, they're going to save money.
Dealers that have a ton of competition might be willing to include them if they're struggling.
You can always count on them to give you something if you're willing to walk away. That's when you'll get the best deals you've ever had. Nothing makes a dealer willing to negotiate more than walking off without buying.
Related Posts