If you are on the market for a BMW 3 series, the toughest call to make is choosing between the 320i and the 328i, but what differences are there?
The legendary German automaker BMW has been manufacturing its three series since it first launched in the 70s, and it is widely considered to be its most popular line of vehicles.
However, when comparing the 320i vs. the 328i, we must carefully assess the differences between these two vehicles to determine which one is the best option.
The five differences you should consider between the 320i vs. 328i are price, engine, interior, technology, and fuel efficiency. The 328i offers better driving performance and built-in features, however the 320i is the more affordable option and gets slightly better gas mileage.
We need to consider that each of these cars is part of the same model series, which is why they have a lot of similarities across the board, with both being fantastic options.
However, if you are into cars and want to get down to the details, you will find that one may suit your driving style better.
Each car has its shining qualities, and you need to carefully consider which characteristics are more in line with what you are after, as there is no right or wrong answer here.
To help you understand this further, we are going to take a closer look at the differences that you need to consider between the BMW 320i vs. 328i.
My research has shown me that you need to consider your on-road driving needs and your budget when deciding between the BMW 320i vs 328i.
BMW 320i vs. 328i: 5 Differences
Buying a car is a major investment, and if you have narrowed down your options between the 320i and 328i, it is important to weigh out all of the finite details carefully before making any commitments.
BMW designed both of these vehicles with similar qualities and capabilities in mind, but each one still stands out in its own way.
As you consider these differences, you should ask yourself whether you value driving performance more or keeping your costs lower, as this will be the biggest difference between these two vehicles.
Let's dive into the differences that you need to consider when deciding between the 320i and 328i.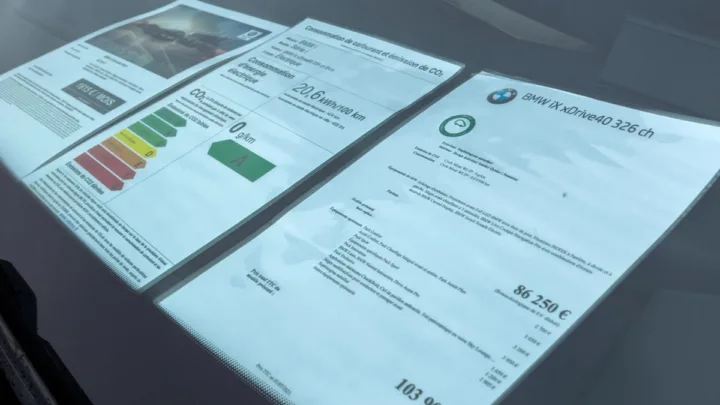 Price
The biggest factor that influences so many people's buying decisions when picking out a car is the price tag.
If you are shopping on a budget, then you will find that the 320i is going to be the more affordable option, as you can get yourself this BMW vehicle for around $36,000.
This will be the most basic model that BMW has available for the 320i, but it is still a quality vehicle nonetheless.
Instead, the 328i starts at around $42,000 for a standard variation of this model, with prices that can get considerably higher than this for versions equipped with advanced features.
We also need to keep in mind that the cost of the 320i and 328i changes each year and that these prices need to be re-evaluated annually. However, all in all, the 320i tends to be the most affordable option with every new release.
If price is not a major concern for you, the 328i does have a considerable amount of benefits that may make it the better option overall.
There is roughly a $6,000 spread between these two cars and that may just end up being the deal-breaker for a lot of drivers out there.
But if you have got the bankroll for it, pick your car based solely on specs and performance.
Engine
When you take a look under the hood of both of these BMW vehicles, you will find that each one is equipped with a 2.0L turbo engine.
Although the engine types are the same for both cars, the 328i does pack a bigger punch.
The 328i can boast an impressive 240 horsepower, which is complemented by 255 lb-ft of torque, making this 3 series BMW a very sporty and powerful sedan.
On the other hand, the 320i has 180 horsepower under its hood with 200 lb-ft of torque.
Interested buyers need to put these characteristics under a microscope, as power is not an essential characteristic for every driver.
The question you need to ask yourself is whether you want a BMW that is going to be sporty and offer a more speedy performance, or if you are simply looking for a reliable sedan that can be used as a family vehicle and for practical commuting.
Regardless of what you end up going with, you should know that both the 320i and the 328i will come equipped with a high-quality automatic transmission from STEPTRONIC as a standard.
Alternatively, if you prefer the feel of a manual car, you can select the 6-speed manual transmission option.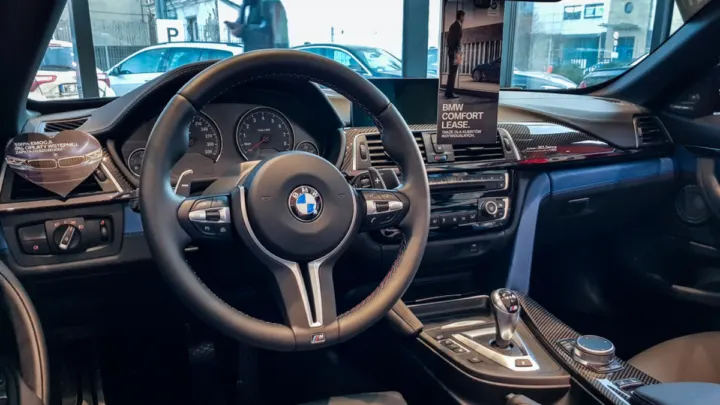 Interior
BMW is a car manufacturer that prides itself on designing quality vehicles that are as comfortable as they are fun to drive.
Virtually every 3 series BMW will come equipped with a luxurious interior, but the quality level of each option can vary.
When you get the standard options of both the 320i and 328i you will get excellent quality BMW SensaTec upholstery, which is animal-free leather and often a selling point for environmentally-friendly shoppers.
The material is very comfortable and stain-free.
However, when you select the 328i, BMW gives you the option to select from alternative interior variations to make your vehicle even more comfortable and luxurious.
This includes opting for BMW's Dakota leather instead of the SensaTec and you can also select to get Ash Grain Wood, as well as metallic inlays to make your 328i more aesthetically pleasing.
Technology
Both these BMW vehicles have great sound systems installed, but the 328i comes out ahead in this department.
When you buy a 328i, you can enjoy the superb quality of a Harman Kardon audio system, which is going to make your driving playlist considerably better than the 320i.
The 328i also comes with a navigation system that is built into the internal system, making directions and GPS extremely practical.
Although the 320i does have an excellent stock audio system, it does not quite match up to what the 328i comes equipped with.
In addition, the fact that there is no built-in navigation system means that you will have to rely on your phone or mobile device for GPS navigation.
Fuel Efficiency
These days, gas prices are through the roof and one of the most important characteristics that drivers assess when picking out a new vehicle is fuel efficiency.
Both the BMW 320i and 328i have a very similar mile-per-gallon rating, but the 320i does have a small edge over the 328i.
The 320i can boast a very solid 24 mpg city and 36 mpg highway fuel efficiency. Whereas the 328i is not far behind at 23mpg city and 35mpg highway.
All in all, the fuel efficiency of these two BMW vehicles is on point, and it will likely not be a deal-breaker for you when making a decision.
However, if you calculate fuel costs over 5-10 years, even the slightest differences can amount to a considerable amount of savings, which is why drivers that are very concerned about cutting down on gas prices tend to go with the 320i over the 328i.
Summing Up the BMW 320i and 328i
There are some very distinct differences between these two car makes, and it can be difficult to know which car to go with if you're unaware of them. We hope this guide has helped you make the decision when it comes to figuring out which car you'd like.
Make sure you keep price and other factors in mind when looking to buy a new car!