Everyone wants to get the best deal possible when making an expensive purchase like a new set of tires.
However, no one wants to cut too many corners either and end up with a low-quality, unsafe set of wheels.
If you're considering saving money on tires by shopping at Costco, you want to consider the quality of the tires Costco offers before you start shopping.
Costco's tires are the same quality as the ones you'd get if you went somewhere else. Costco is able to offer high-quality tires at lower prices to their consumers because of their membership fees and because they don't have as much overhead as smaller tire shops.
Another reason a lot of people tend to prefer shopping at Costco is the warranty they've put on all their tires.
Anything you've bought from them has a 5-year warranty on it, automatically.
You also receive lifetime service if you've paid for their installation package. Ask about it when you're buying new tires, and they'll let you know the current price. They've had sales as low as $1 per tire for installation.
Costco Tire Quality
Costco doesn't carry a huge variety when it comes to tire brands. But, you can find Michelin tires if you're a fan of their products. They've also carried Bridgestone and Goodyear tires, too.
One of the few negative things we've heard about Costco's tire department is a lack of inventory.
It seems like they have issues more often than competitors, like DiscountTire.com.
That doesn't mean the ones they've got in stock are lower-quality products, though. You can get high-quality tires from Costco and save money.
Just make sure that you compare their prices with a few other places before making a purchase.
The best deals happen at Costco when they've released coupons on their tires. You can get them to give you a discounted installation and service package.
They also give coupons for specific brands during certain times of the year.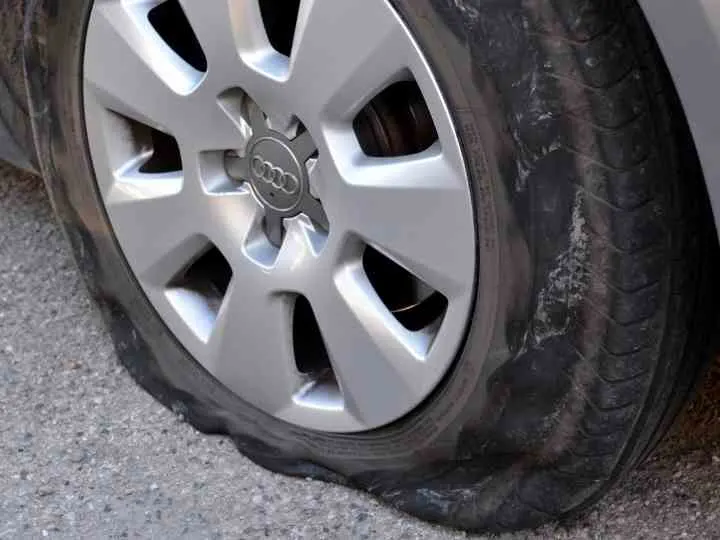 Are Costco Tires Different?
The tires aren't different at Costco, but the service might be. One of the biggest reasons why shoppers love going to Costco for tires is the service package.
Costco offers an installation package on any tire you buy from them. You have to be a Costco member to qualify for the package, an active one.
Buying their installation package also gives you a lifetime service package, too. You can visit your local Costco to request a ton of free services.
They'll balance and reinflate your tires without charging anything.
Some people report that their tires seem to last longer after buying them from Costco.
That's because Costco uses Nitrogen to inflate their tires instead of compressed air.
Nitrogen doesn't leak as quickly because its atoms are larger than the ones in compressed air. So, they're not able to escape from the tire as easily. This can make it feel like the tires last longer since they don't deflate.
Nitrogen-filled tires can have longer lifespans since you don't drive on them deflated. They can reduce fuel consumption by preventing you from driving on underinflated tires.
Going to Costco to get your tires balanced doesn't cost anything if you bought them there. They'll make sure your tires are properly balanced, improving your handling.
You have to pay $15 per tire if you'd like to get their installation package. That's going to be $60 for all 4 if they're not offering any discounts when you buy them.
Remember that you're getting a 5-year warranty on every tire with your purchase as well. You can take your tire to them if it's flat to get a free patch, getting you back on the road.
If the tire fails completely, they'll even give you credit to put toward another one. You'll receive an amount that varies according to your current tire's tread depth.
Costco also charges $6.99 if your tires have TPMS, to install new valve stems. That's nearly $28 if you have to pay for all 4.
Add that to your installation package, and you're paying another $100 on top of the tires. Buying the installation package might be worthwhile since they include a 5-year warranty.
They'll cover your tire if it's broken while you're using it normally. Anything that happens outside of normal use would void your coverage, unfortunately.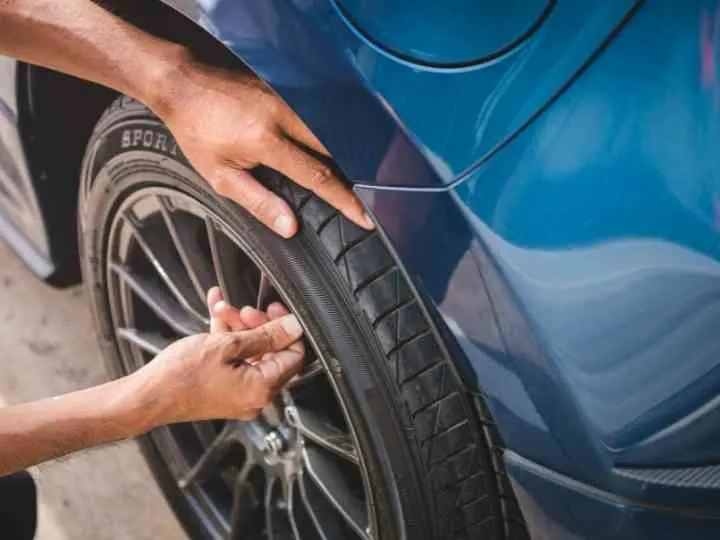 Are Costco Tires Really Cheaper?
How much you spend at Costco depends on what they're offering at the time. You could spend more if you buy tires from them, but it's hard to tell.
Usually, you'll have to check at a few places to see which one has the best deal.
We've seen Costco list a set of Michelin tires for up to $250 apiece. They've also had them listed for under $100 apiece at other times.
You can expect to pay around $600 to $1,000 if you're replacing all 4 tires at Costco. That doesn't include the cost of their installation package. You'll have to add another $100 if you're paying for that, too.
Buying tires from TireDiscount.com might be a cheaper way to go about it. They've had tires listed for as little as $60 apiece. However, you're not going to get the same kind of warranty if you go through them.
You only get a standard manufacturer's coverage if you don't pay extra. They'll give you a 3-year warranty if you're willing to pay them for it.
It costs around $30 per tire, but it varies.
They don't offer installation, either.
Why Should You Shop at Costco for Tires?
Costco has some of the best sales we've ever seen in the tire market. They've had a buy-3-get-1 deal on Michelin tires where you could've saved up to $60.
One of the main reasons Costco ranks near the top in terms of service is because of the warranty.
They've given their customers a 5-year warranty as part of their installation package.
This covers the cost of a replacement if one of your tires breaks during the normal course of use. Plus, it even gives you access to a lifetime service package as part of the deal.
You can bring your car to Costco and get them to rotate your tires whenever you'd like.
They'll even balance your tires while they're rotating them. By the time you have them back, they'll be fully inflated with nitrogen gas.
They'll stay inflated a long longer than they would have if you filled them with compressed air. Nitrogen can improve your car's fuel economy and prolong the lifespan of your tires, too.
Costco has a tire size tool on their website where you can enter your vehicle info and see what they've got in stock.
It will show you everything they're able to give you that would meet all your car's requirements. They may not have as wide a selection as some of their competitors, but they'll usually have something.