When you hear the term electric vehicles, a name that quickly comes to mind is probably Tesla.
Tesla is pioneering sustainable car production with its range of high-performing electric vehicles, such as the Model X and the Model S.
If you're interested in buying one, you should know they aren't cheap.
Tesla cars are expensive, and despite promises by top company officials that prices will go down, the contrary is happening. They are expensive for a multitude of reasons, ranging from battery technology to supply and demand to advancements in technology as a whole.
Their cars are getting more expensive with each coming year. Why is it so? Read on to find out.
Also, we'll be looking at the MSRPs of individual models to guide you on current prices and the ones that suit you.
8 Reasons Why Tesla Cars Are So Expensive
Battery Technology is Expensive
Car lithium-ion batteries are so expensive that they contribute close to 20% of Tesla's total cost.
High battery cost is a general challenge facing most automobile manufacturers as some are deciding to stick with their hybrid cars in an effort to lower production costs.
Lower production costs will eventually lead to lower selling prices. However, as Tesla is fully electric, it can't go around this shortcoming, hence the high cost.
Furthermore, Tesla cars have a lot of power-consuming technological features that demand bigger batteries.
However, the physical size of a battery can sometimes be directly proportional to its weight. The heavier the battery, the heavier the car, and consequently, the lesser the range.
Tesla knows this and invests massive resources in developing lighter but higher-capacity battery packs for its electric vehicles.
Additionally, their absorbed glass mat (AGM) batteries have better reliability, are lighter, and maintenance free than most competitors.
Then you may ask why some electric vehicles from Ford, Chevrolet, Nissan, and BMW are competitively priced.
The truth is that none of these EVs can match the capacity, efficiency, and range of the Tesla battery.
Higher Demand than Supply
In business, a shortage in supply while the demand remains constant or an increase in demand while the supply remains constant will inadvertently drive up prices.
Satisfying consumer demands is one area that Tesla seems to be struggling.
Despite gallant efforts to step up production and clear its backlog, the company's orders are growing faster than they can supply.
Even the price increase for individual models isn't deterring electric vehicle lovers across the globe.
But that isn't surprising given that the company has always lagged in clearing customer orders.
It is so bad that some drivers claim to have gotten their orders delivered after one year or more. So don't be surprised if you order one and it is delivered sometime next year.
Precisely, delivery estimates for the base Model Y variants are from January to April 2023, and base Model S are to deliver between November 2022 and January 2023.
On the brighter side, the company has stepped up production in its California and Shanghai factories.
Self-Driving Technology
As much as Tesla is yet to achieve flawless full anatomy, its self-driving technology is one of the best in the automobile market.
No other company rivals Tesla's prowess in self-driving technology and features.
The company constantly improves its hardware and software through physical and push-over-the-air updates.
Such improvements and subsequent updates cost a lot to develop and maintain.
And as of today, no other automobile manufacturer has hardware or related self-driving software that can rival the fully-autonomous Tesla models.
Some features that facilitate autonomous driving include Auto-Steer, Navigate on Autopilot, and Smart Summon.
Navigate on Autopilot is an active guidance system that allows your car to make lane changes, recognize traffic controls, and identify obstacles on the road.
Smart Summon allows you to use your Tesla smartphone app to summon your car to a preferred location within a parking lot.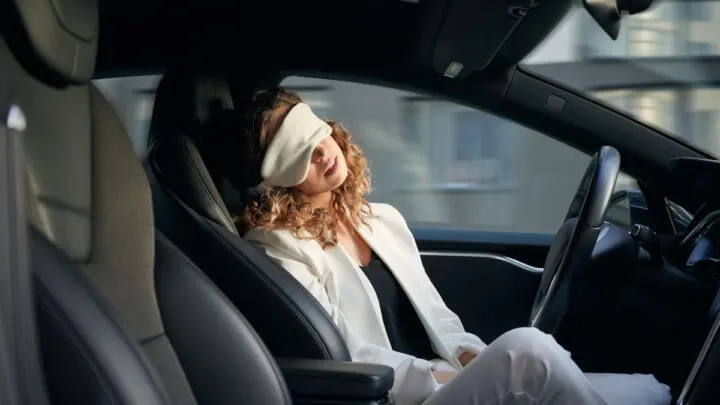 A Vast Network of Superchargers
According to Tesla, the company has more than 35,000 global Superchargers currently in existence.
These are very costly to develop, install, and maintain due to their high capacities, among other things.
There are 1,447 Tesla Superchargers in the US, spread across 52 states and territories and 1,090 cities.
Among these, California has the highest tally, with 293 locations contributing to approximately 20% of all American Superchargers.
Outside the US, the company has Superchargers in Canada, Mexico, and many other European states, including Austria, Belgium, Denmark, Finland, Germany, Luxembourg, Switzerland, Spain, Sweden, and the United Kingdom.
However, Tesla doesn't earn directly from its Superchargers as they sell the electricity at the exact cost they acquire.
Additionally, some 2012 to 2016 Model S cars are exempt from paying electricity charging fees from way back when this was a marketing strategy to boost sales.
Consequently, the low to non-existent earnings from their high-maintenance Superchargers mean that Tesla has to get its money by raising its car's MSRP.
State of the Art Technology and Features
Tesla has excellent state-of-the-art technology and features in its cars, some of which match those found in high-end luxury cars.
Each Tesla has its computer that allows the company to improve its GPUs and CPUs and unlock pre-existing features with specific updates.
Furthermore, Tesla is pioneering its Full-Self Driving (FSD) add-on, which allows the car to change lanes and recognize traffic signs autonomously.
The new Tesla models have 12 sensors and eight cameras to give you a 360-degree view of the car.
However, the FSD is still in beta testing, and only drivers who pass Tesla's standards for driver safety can download it.
Other features are the bioweapon defense mode that activates HEPA filtration systems. The HEPA system blocks toxic chemicals, pollen, bacteria, etc., from entering your car's cabin.
5-Star Safety
Tesla cars are very safe and excel in the annual safety tests done by the Insurance Institute for Highway Safety (IIHS) and the National Highway Traffic Safety Administration (NHTSA).
The cars have high-impact protection systems incorporating high-strength architecture and floor-mounted battery packs for greater stability.
Key standard safety features include:
Lane-departure warning

Automated emergency braking

Available adaptive cruise control
Annually, Tesla models get perfect 5-star ratings from regulatory agencies across the globe.
And that's no fluke. The company invests massively in ensuring that they build safer cars and that a buyer gets a good value product.
Best-in-Class Electric Motors
Tesla electric motors are some of the best in the world and directly contribute to the performance of your car.
And to set itself apart from the competition, the company invests time, labor, and materials to produce the best.
For example, the new carbon-wrapped motor is smaller, more efficient, and more powerful than any electric vehicle motor of its size.
They're also very robust and can withstand immense pressures and high electromagnetic fields (EMFs) to deliver insanely high RPMs.
The role of the carbon sleeve is to stop the rotor from expanding due to radial acceleration.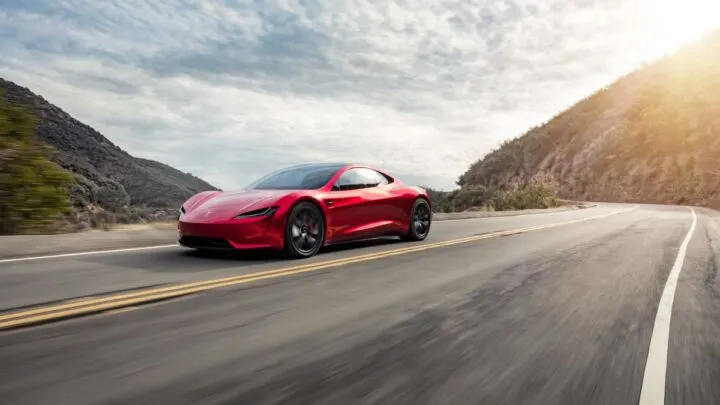 Premium Tesla Service Centers
Unlike most other car manufacturers, Tesla doesn't have a middleman and sells directly to its customers.
On the other hand, most automobile companies sell through dealerships, handling all subsequent repairs.
Moreover, all Tesla customers are bound by the company's terms and conditions and thus aren't allowed to repair their vehicles elsewhere.
As a result, Tesla works harder to develop or procure machinery and equipment necessary for repairs.
The service center costs are closely tied to Tesla's powertrain, battery, motor, and MCU warranties.
As a result, the company spends a lot of money to ensure that your EV gets back on the road as soon as possible. And, it is costly running such a service.
How Much Each Tesla Model Costs
Tesla cars are getting more expensive as the months and years pass.
Over the years, there have been efforts from the company CEO, Elon Musk, to stabilize the prices of its electric vehicles.
However, looking at their current price tags, we can conclude that the company hasn't done much to lower costs and make its cars available for everyone.
On the brighter side, Tesla has a wide range of models with very diverse price ranges. You can opt to go with a cheaper model or with a costlier one.
The baseline is that all Tesla cars are electric and have best-in-class battery ranges, good accelerations, and comfortable interiors.
Let's look at how much you can expect to spend on a new Tesla.
Tesla Model S
The all-wheel drive Tesla Model S costs significantly more than the Model 3. The Long Range Model S has a range of 405 miles on full battery charge and a staggering 0-to-60 mph acceleration in 3.1 seconds.
For this, you'll have to part with $106,190, a significant increase from its latest price tag of $101,190.
You can go with the Plaid variant if you're a performance person. The Tri-Motor all-wheel drive model has a 396 miles EPA-estimated range, 1,020 horsepower, and a 0-to-60 mph benchmark in 1.99 seconds.
Earlier, you'd have to pay $131,190 for the Plaid, an increase from the $119,690 price.
However, Tesla's announcement that they had dropped plans of making the higher performance Plaid+ model has pushed the Plaid price tag to $137,190.
Additionally, you'll spend $1,500 to $2,500 for a different paint color other than white, $4,500 for the 21-inch wheels, and $2,000 for an interior upgrade.
Tesla Model 3
Tesla launched the Model 3 in 2017 as a cheaper alternative to the Model X and Model S.
They even promised that the car would retail at an MSRP of $35,000, much to the delight of electric vehicle enthusiasts.
Unfortunately, that never happened, and, as of today, a rear-drive Standard Range Plus Model 3 costs $48,190.
The car is Tesla's only rear-wheel drive model and has a 272 miles EPA-estimated range and a 0-to-60 mph acceleration in an unimpressive 5.8 seconds.
Next is the Model 3 Long Range all-wheel drive model with an EPA-estimated range of 358 miles. Currently, the model has a starting price of $59,190, a significant increase from its $53,690 earlier in the year.
Also, you can go with the Performance model, which has an MSRP of $64,190. The model has a 315 miles EPA-estimated range, all-wheel drive, and a 0-to-60 mph acceleration in 3.1 seconds.
As a performance model, you'll enjoy its 20″ wheels, lowered suspension, and various performance modes.
Additionally, you'll spend $1,000 to $2,000 for a different paint color that isn't white, $1,500 for the 19-inch wheels, and $1,000 for a white interior upgrade from the standard black.
Tesla Model Y
Tesla's compact SUV, the Model Y, has an MSRP of $67,190, which is a significant increase from the earlier $64,190.
In terms of specs, expect a 330 EPA-estimated range, an all-wheel drive dual motor assembly, and a 0-to-60 mph acceleration in 4.8 seconds if you go with the Long Range Model.
And, it wouldn't be surprising if these prices go up every now and then. Tesla has been struggling to satisfy customer demands, with some deliveries for present orders coming in as late as the end of 2023.
The other available model is the Performance model with 303 EPA-estimated range, an all-wheel drive dual motor assembly, and a 0-to-60 mph acceleration in 3.5 seconds.
For the extra features, expect to part with $71,190, an increase from $69,190, itself an increase from $65,190.
Furthermore, buyers can shell out an additional $1,000 for a white interior, $1,000 for a tow hitch assembly, $3,000 for a third-row bench, and $1,000 to $2,000 for a paint color other than white.
Final Remarks on Why Teslas Are So Expensive
Tesla cars hold their value well and will last more than 500,000 miles if you maintain them well.
The high initial cost stems from the high-quality materials, state-of-the-art technology and software features, highly-reliable motors, and other luxury features.
Be sure you're getting a good value when you buy your Tesla, and properly maintain it as well to offset the cost.