Whether you call it a trunk or a boot, many travelers are considered with how much luggage that you can fit into the back of a Ford Mustang convertible. This is especially important so that you can know your luggage is safely locked out of sight while out and about on adventures with top-down!
So, can you fit two suitcases in a Ford Mustang convertible?
Yes, two suitcases can fit in the trunk of a Ford Mustang convertible. That combination could include 1 large and 1 small suitcase, or 2 medium suitcases. Suitcases with soft tops will be the easiest to maneuver into the trunk.
While you can rest assure that you can have two suitcases in the trunk of a Ford Mustang convertible, smart packers will be surprised at just how much more than can also fit!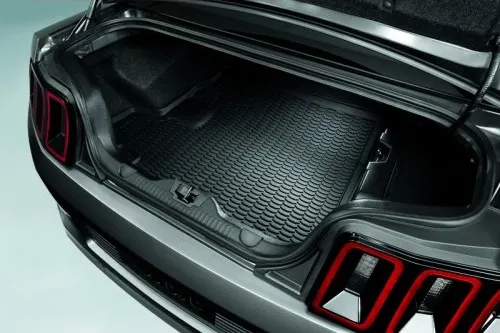 How Many Suitcases Can You Fit In a Ford Mustang Convertible
With your trip to a warm destination finalized, next up on your travel agenda is booking the rental car! Because you'll want to be able to soak in the warm air and sunshine, a convertible like the Ford Mustang is an excellent choice.
However, knowing just how much trunk space you have to work with will also be an important factor. Trunks, or boots as referred to by many outside the United States, are the perfect location for safely storing luggage and other valuables.
While other vehicles have the option of simply locking their doors, convertibles are less secure and often have their top down. Thus leaving the trunk as the only remaining safe storage space!
As I previously mentioned, it's well within reason that you can fit at least two suitcases inside the trunk.
Luggage combinations that fit could include:
1 large and 1 small suitcase
2 medium suitcases
3 small suitcases
Notice how I snuck that last one in? 😉
Yes, that's right, you can absolutely fit more than one suitcase in the trunk of a Mustang – but it requires some packing ingenuity.
Large suitcases provide the least room for maneuvering, so always opt for multiple smaller suitcases instead of one giant one if you're looking to maximize space.
On the note of giant, there is a practical limit to just how large of a suitcase can fit into the trunk of any Mustang. You can't simply cram everything into one ginormous suitcase and expect it to fit.
The suitcase still has to be able to fit through the trunk opening!
Usually, this comes down to the suitcase being too thick rather than too long. As long as it isn't too wide, you can spin the suitcase as you're putting it in to fit into the trunk.
Tips For Packing The Trunk
Always start by loading the largest suitcase first, and push it all the way to the back and slide it to the side. Then move on to your next largest item and maneuver it into the trunk as well.
In addition to having a deep storage compartment, there is also ample storage to the sides over the wheels. These areas are perfect for placing small duffel bags, backpacks, and other assorted items.
One ninja trick that really makes this process simpler and allows you to maximize your storage is the use of soft-top suitcases.
Because they aren't fully rigid, you'll find that you're able to squeeze them around corners or conform into tight spaces in the back that a hard suitcase simply would never fit.
If you're still not sure, take a quick look at the video from this gentleman below who perfectly nails an efficient approach to packing the trunk of a Ford Mustang Convertible.
Now while it probably was not the intention, I should also point out the obvious. If there will only be two of you in the car and you're willing to use the backseat, then you can fit at least two more suitcases in the backseat.
While these won't be as secure when the car is left parked for extended periods, it does provide a good option for overflow storage. If it is something that you feel comfortable with, then you can comfortably store two large suitcases in the back seat in a vertical orientation.
This of course assumes that you don't have any passengers in the back 😉
If you're interested in finding out just how many people you can put in this sleek convertible, make sure to take a look at our article on how many people a Ford Mustang holds.
Another thing worth pointing out is that if you're not dead set on driving the Mustang convertible then you actually have even more trunk space!
In their 2020 models, the standard Mustang has 13.5 cubic feet of storage while the convertible has 11.4 cubic feet. That's an extra 2 cubic feet of storage while still getting to enjoy the fun that comes with this muscle car!
If you're convinced now that the Ford Mustang convertible is the perfect choice for your upcoming trip, you can use this link to book a rental car with Enterprise with an extended no-fee cancellation when you book today!
How Much Trunk Space Does A Ford Mustang Have Compared To Other Convertibles?
Despite its small appearance, the trunk of a Ford Mustang is surprisingly roomy! Unlike other convertibles, it loses little trunk space to storage for the top when it's down.
To get a better idea of just how much space it provides, I've gathered the data from several common convertibles to give you a better idea of comparison.
While this isn't an exhaustive list, it gives you a good idea of what you can expect.
| | |
| --- | --- |
| Vehicle Model | Trunk Volume [cubic feet] |
| 2020 Ford Mustang Convertible | 11.4 |
| 2020 Audi A5 Convertible | 9.3 |
| 2020 BMW 4 Series Convertible | 7.8 |
| 2020 Chevrolet Camaro Convertible | 7.3 |
| 2019 Volkswagen Beetle Convertible | 7.1 |
| 2019 Fiat 500c Convertible | 5.4 |
| 2020 Mazda MX-5 Convertible | 4.6 |
Trunk space in common convertible cars.
As you can see from the chart above, the trunk of a Ford Mustang looks downright spacious compared to some of the other popular convertibles on the market!
Some of these options will challenge you to fit one suitcase, let alone several for a road trip. So choose wisely when it comes to selecting your vehicle for travel!
Another massive advantage that the Mustang has over other convertibles is that it's trunk volume does not change when the top is down or up. You have a fixed amount of volume to work with and don't need to worry about the top encroaching on your valuable storage space.
Not only is the Ford Mustang a fun vehicle to drive, it's quite roomy by modern standards as far as trunk space is concerned.
Making it a great vehicle choice for road trips where having the top down is paramount!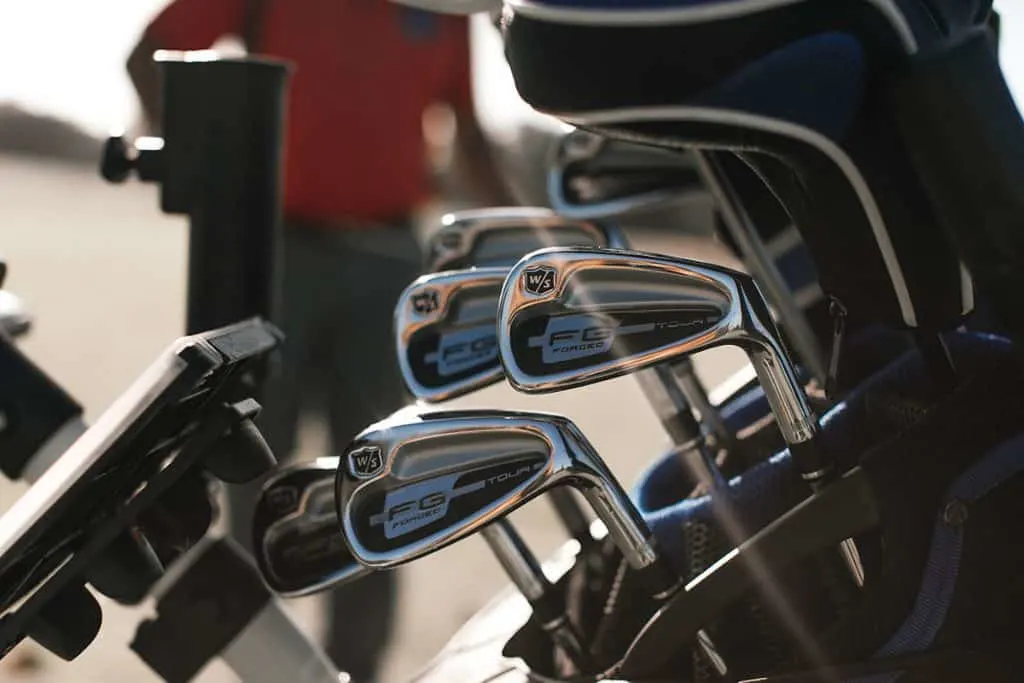 Can You Fit Golf Clubs In A Mustang
While we're on the topic of warm-weather fun, it would be remiss to not briefly bring up the topic of golf! In addition to luggage, many travelers will also wonder if they can bring along a set of clubs as well.
While you will not be able to fit a lot of luggage in the trunk at the same time, a Ford Mustang can hold up to 2 standard-size golf club bags.
Depending on which bag you have, you may even be able to fit a single oversized golf club bag and one standard bag but it's going to be a tight squeeze!
Much like the suitcase packing, start by putting the larger bag in first and then move onto the second (smaller) bag. Make sure that you're sliding the first bag all the way into the back corner to maximize space for the second.
Note that while your golf clubs are in the trunk you won't be able to squeeze much luggage back there. Perhaps a backpack or small duffel bag, but I wouldn't count on any suitcases.
If you need to transport your golf clubs and suitcases at the same time, your best will be to put the suitcases in the back seat and the golf clubs in the trunk.
Recommended Reading
Before you go, make sure to also check out these other awesome resources!