Thousands of online platforms promise to deliver what you need at pocket-friendly prices.
But as we grow into technology, the number of scammers is also rising, which calls for caution.
And, if you're in need of an automobile spare part, a quick online search gives you plenty of options to go with. I'm sure CarParts.com is one of them.
CarParts.com is a legitimate provider of aftermarket car parts. They're well-rated, have friendly and customer-oriented customer support, and their parts cost a fraction of what you'd pay at a dealership.
In this article, we'll share important details about CarParts.com to guide you in your online purchase.
Is CarParts.com Legit?
Yes. CarParts.com is a legitimate provider of aftermarket car parts.
They also have a strict pre-shipment inspection that includes:
Matching the dimensions and weights of the parts to what the client orders.

Checking some of the parts for quality issues before commencing shipping.

Matching specifications of the parts and accessories to a client's request.

Ensuring they receive and ship high-quality products that rival those from established auto-spares manufacturers.
However, like all aftermarket suppliers, there's always a small risk in buying from them as some parts may not be compatible with your vehicle.
But the fact that they have a good return policy means that you'll have ample time to test and see if the parts work.
What Do CarParts.com Online Reviews Say?
CarParts.com is a legitimate company with a 100/100 Trustscore rating on Scam Adviser.
Additionally, the company has a 4.2/5 rating on Trustpilot (5550 reviews), a 4.3/5 on ResellerRatings, 3.1/5 on Sitejabber (861 reviews), and a 3.2/5 on Better Business Bureau.
A majority of the positive reviews praised the company's wide catalogue of high-quality products, great customer service, and a functional return policy.
As a result, the company gets 5-star ratings for their service, value, shipping, returns, and quality.
However, the company receives some backlash due to their questionable logistics.
Additionally, some parts don't work well and have misaligned mounting holes and broken sections.
However, this is a case of some rotten apples in a basket of good apples. CarParts.com is not perfect, but they're still a good company.
The reviews show that the company's Achilles heel is its partnership with companies with questionable shipping reputations in some areas.
Therefore, always keep track of your shipment to ensure it arrives on time and in excellent condition.
What's CarParts.com?
CarParts.com is an American technology-driven online provider of aftermarket auto parts. These include engine, performance, and collision parts and accessories.
The public eCommerce company was founded in 1995 by Mehran Nia and Sol Khazani and currently has its headquarters in Torrance, California.
And, if you're not familiar with the name, you might remember the company as US Auto Parts Network, Inc.
In July 2020, the NASDAQ traded US Auto Parts Network changed its name to CarParts.com, Inc to reflect its incorporation of technology, sales growth, and inclusion in the Russell 2000 Index.
The new label also reflects the company's focus on the customers' end-to-end experience that entails an easy-to-navigate website and a well-stocked vehicle selector option.
Additionally, their wide distribution and supply network cuts out the brick-and-mortar chain costs, allowing the company to provide discounted quality products to their customers.
As of 2022, the company operates warehouses in Chesapeake, Virginia, LaSalle, Illinois, Las Vegas, Nevada, and Grand Prairie, Texas.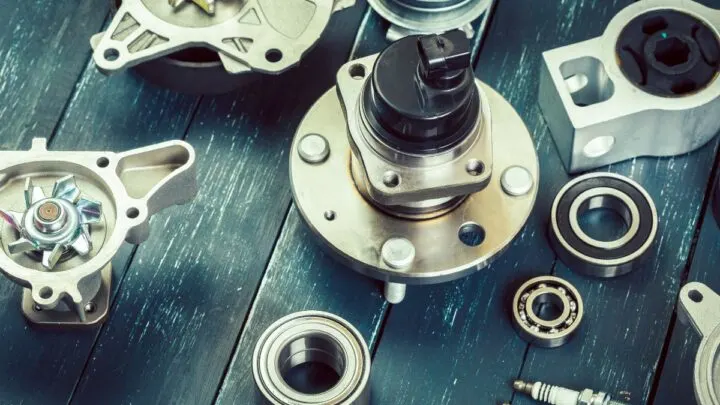 Is Carparts.com the Same As Car-Part.com?
They may look similar and deal in auto parts, but CarParts.com IS NOT Car-Part.com. In fact, they deal in different tiers of automobile parts.
CarParts.com deals in new aftermarket parts, whereas Car-Part.com sells used parts sourced from cars that aren't in use anymore.
They deal in second-hand aftermarket and genuine parts from any manufacturer out there.
Also, they work with garages, recycling yards, and auto-wrecking companies to get working used car parts which they then sell to their customers at affordable prices.
Moreover, Car-Part.com is the best site for those that drive antique vehicles whose production and subsequent spares have been discontinued.
However, like any other second-hand product, you cannot ascertain how long the part(s) will last.
What's CarParts.com Return Policy?
CarParts.com has a customer-oriented return policy that gives you a 90-day grace period to return parts that don't match your needs.
They believe that finding the right parts is a customer's top priority, and thus there's no need to leave you frustrated by refusing to take back defective or wrong parts.
Here's how their return policy works.
Option 1: Filing online returns
If you're in dire need of faster returns, your best option would be through their online Returns Center on CarParts.com. To start:
Head to the "Returns Center" section and enter your order number and email address.

Pick the part or parts you need to return and follow the subsequent prompts.

Select your preferred shipping option and click "Submit."
Pro tip: Ensure to upload photos of the part(s) to expedite the returns process.
Option 2: Chatting through a Live Chat
Your second option to expedite your return would be to contact and chat with the customer support team through a Live Chat.
You'll be allocated an associate who will direct you on your next move.
And what's good about the Live Chat is that you'll get assistance at all times.
That is, they run the service throughout the week, from 4:00 am to 8:00 pm PST (7:00 am to 11:00 pm EST).
What Conditions Must You Meet When Returning Parts to CarParts.com?
According to the company website, you must include all items and components in the original package during your authorized returns.
Therefore, inspect all packages for broken, incorrect, or missing parts when receiving the package.
Doing so will ease and expedite the return process when you feel like doing so.
Additionally, contact the team afterwards through a Live Chat option so that they can assist process your refund or replacement.
That's how easy it is to get your preferred parts.
However, CarParts.com does not process any returns after the 90-day returns window has elapsed.
Furthermore, they are not responsible for any damages, losses, or theft during shipping.
All such claims should be directed and processed through the shipping company.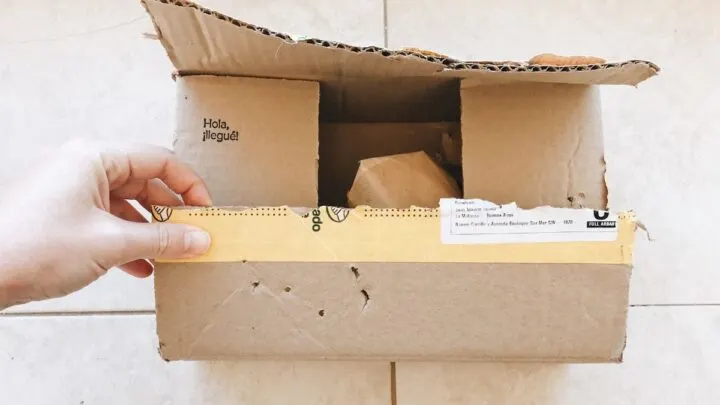 How Long Does CarParts.com Take to Process a Refund?
CarParts.com processes all refunds within 24-72 hours after they receive your returned parts.
Once they complete their inspection, they'll credit your refund to your original payment form and immediately notify you through email.
Look out for a "credit approved" email for confirmation if they accepted your return and processed the refund.
And it may take a further 1 to 7 business days for the refund to reflect on your account, depending on your financial institution.
What Happens When a Return Is Older Than 90 Days?
CarParts.com does not guarantee they'll process a refund or return for an item older than 90 days.
If you have one, your chances of getting a refund are slim, but you shouldn't despair.
Contact the company via their Live Chat to see your options and whether you can get any assistance with your return.
Another option would be contacting their customer support staff via phone (1-866-529-0412).
However, you can only access the company via phone during specific work hours (4:00 am to 8:00 pm PST or 7:00 am to 11:00 pm EST).
The Takeaway on If CarParts.com Is Legit
CarParts.com is a reliable, honest, and trusted supplier of new aftermarket products in the United States and select countries across the globe.
They're also cheaper than most competing companies because they don't have physical stores, hence cutting down on operation costs.
However, they still suffer the shortcomings that plague any online store. Some parts may not be compatible, shipments may fail to arrive on time, and their parts are not always insured.
Regardless, the company is highly rated, and you can buy from them.