Sports utility vehicles, or SUVs, are popular in North America and Europe as family vehicles.
However, classifying them can be challenging, as they come in all sizes but maintain a relatively similar shape and frame.
Some people might argue that they're cars, while others say trucks. Which is which?
While they may share the same platform, high-performance drivetrains, and spacious interiors, SUVs are not trucks – they're cars. SUVs are generally classified as cars but also offer features and capacities that blend those of a truck or minivan.
Read on to find out more about how SUVs are classified.
Is an SUV a Truck or a Car?
To determine whether an SUV is a truck or a car, we need first to understand the difference between the two.
A truck is any motor vehicle that by design is built on a body-on-frame platform to transport cargo, perform utilitarian tasks, or transport specialized payloads.
On the other hand, a car is a small-to-medium-sized, four-wheel motor vehicle built on a unibody platform to transport people and cargo.
And as we shall see here, some SUVs are built on a unibody, much like cars, while others are on a body-on-frame platform like trucks.
However, the definition of an SUV varies with region and country. In the USA, some SUVs are classified as light trucks rather than cars, but a vehicle has to be a 2 seater and have a storage area for it to be a truck.
So, as much as there's confusion about the true definition of an SUV, it's ideally a car.
What Is An SUV?
An SUV is a car classification that combines the features of road-going passenger cars and off-road vehicles.
Traditionally, they were built on a body-on-frame platform that derives more from the trucks than cars.
They have higher ground clearance, four-wheel drive, and a bigger chassis than cars but lighter than trucks.
Globally, there isn't a universally agreed-upon definition of an SUV, and you might find Japanese or German SUVs are slightly different from American SUVs.
Some definitions claim that only vehicles built on a light-truck chassis qualify as SUVs, while others say that vehicles with off-roading capabilities qualify.
Therefore, bigger vehicles such as the Jeep Wagoneer, Ford Expedition, Chevrolet Suburban, and Range Rovers are SUVs and not trucks.
Similarly, smaller ones such as the Honda CRV that clearly lean toward passenger cars than trucks are SUVs.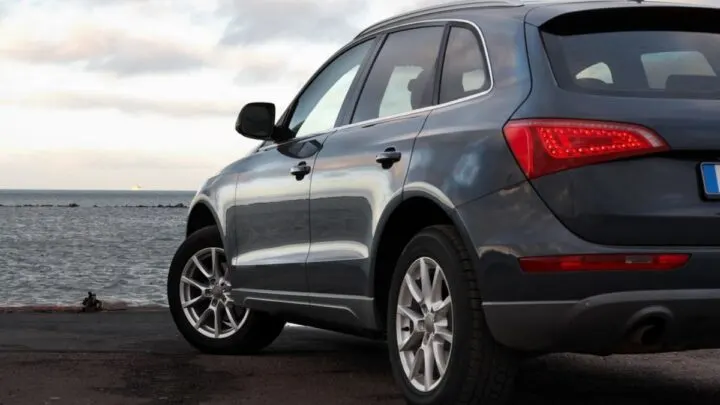 The Types of SUVs
As we've seen, the term SUV covers a wide range of vehicles on our roads that are different in structure but similar in function.
Here, we'll be looking at the various types of SUVs.
Crossover SUVs
The crossover SUV is built on a passenger car (unibody) platform and hence has better fuel economies and comfort.
However, they have fewer off-road capabilities than other SUVs and most lack all-wheel drive (AWD) but have a standard front-wheel-drive (FWD) powertrain.
Furthermore, compared to traditional SUVs, crossovers offer less towing capacity, less ground clearance, and lack 2-speed transfer cases.
Popular crossover SUVs include the 1984 Jeep Cherokee, Mercedes-Benz GLS-Class, Dodge Durango, Range Rover, and BMW X7.
Mini SUVs
The Mini SUV is the smallest car in the SUV segment and is often classified under the subcompact crossovers segment.
They're built on a subcompact passenger car platform and have less off-roading capabilities than bigger SUVs. On the bright side, you'll enjoy better comfort, maneuverability, and fuel economies with the mini SUV.
Examples include Mitsubishi Pajero Pinin, Hyundai Bayon, Ford Puma, Nissan Juke, and Škoda Kamiq.
Compact SUVs
A compact SUV is a small SUV larger than the Mini or subcompact SUVs but smaller than mid-size SUVs.
All compact SUVs have a monocoque or unibody design that allows them to be lightweight and have better fuel economies.
Additionally, they have lower ground clearances and centers of gravity, resulting in fewer cases of rollovers.
Examples include Kia Sportage, Nissan Xterra, Land Rover Defender 90, and the Jeep Cherokee.
Mid-size SUVs
From the name, mid-size SUVs are bigger than small-size SUVs but still smaller than full-size SUVs.
Some have unibody passenger car platforms, while others base on compact or mid-size pickup platforms.
Examples include the Ford Bronco, Toyota Fortuner, Jeep Grand Cherokee, and Hyundai Tucson.
Full-Size SUVs
Full-size SUVs are the largest in the SUV segment and have a high towing capacity, larger cargo area, can carry more passengers, and generally have poorer fuel economies.
Their stronghold is that they're a blend of highway and off-road beasts without sacrificing their aesthetic looks, driveability, and all-wheel drive (AWD).
They have 7-8 seats that are foldable to provide an additional cargo bay area. Additionally, they're built on a body-on-frame platform paired with a powerful engine.
No matter where you want to go, whether fishing, farming, hiking, on the highway or just off-roading, a full-size SUV always delivers.
Examples include GMC Yukon, Chevrolet Suburban, Mercedes-Benz GLS-Class, Cadillac Escalade, Nissan Armada, Ford Expedition, and Toyota Sequoia.
Why You Should Buy an SUV
SUVs feature state-of-the-art technologies and sophistication, have powerful engines, and are versatile.
Therefore, their popularity is rising tremendously, with many buyers preferring them for family travels.
But it's not just because they're spacious, below are valid reasons why your next car should be an SUV.
Safety
According to different studies by the National Highway Traffic Safety Administration (NHTSA) and the Insurance Institute for Highway Safety (IIHS), occupants in a bigger and heavier vehicle have as much as 50% more chances of survival than ones in smaller cars such as sedans.
SUVs are higher, heavier, and have bigger crumple zones that absorb much of the impact instead of transferring it to the car occupants.
Traditionally, buyers shunned SUVs because they had higher but unbalanced ground clearances; hence would mostly roll over during crashes.
However, that's no longer the case. Modern-day SUVs are much safer, as they have wider wheelbases and are equipped with Electronic Stability Control (ESC) features.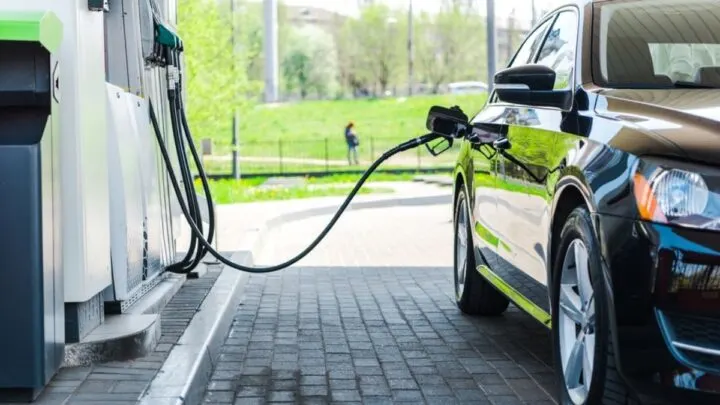 Fuel Efficiency
Small and subcompact SUVs have excellent fuel economy figures, as they are lighter and much more similar to passenger cars.
As a result, manufacturers are tapping into the SUVs' rise in popularity and producing vehicles with great off-roading capabilities coupled with excellent fuel efficiencies.
Additionally, technological advancement and sophistication have led to better driver-assist features such as adaptive cruise control (ACC). The ACC reduces driver tiredness, lessens drivetrain wear, and improves fuel economy.
Practicality
SUVs have lower fuel economy ratings than sedans, but compensate with greater versatility and practicality.
Also, they have high Gross Vehicle Weight Ratings (GVWR), payload and towing capacities, more head and legroom, and greater ground clearance. It's no wonder it's one of the fastest-growing car segments.
Final Words on SUVs Being Trucks or Cars
The continued advancement in vehicle technology and design mean that the lines between various classes of motor vehicles are getting blurrier with each day.
Nowadays, we have SUVs with the same capabilities and platforms as pickup trucks, while others mimic passenger cars.
And whether you're a novice or an experienced car buyer, distinguishing between passenger cars, SUVs, and trucks is quite challenging.
But remember, look at a vehicle's individual features rather than its classification. The lines are blurrier nowadays.