Tesla cars are some of the safest vehicles on the roads, but it may come as a surprise to some when they hear of the high insurance premiums they have to pay.
One area of concern is usually the Tesla glass parts, such as the windscreen, which may crack from high-speed rocks or defects in material. And that's where Tesla Insurance comes in.
The safer you drive, the higher your Safety Score, and the lesser the premium you'll pay. But what about accidental glass damage? Will Tesla Insurance cover the damages?
Tesla Insurance does provide glass coverage for the repair or replacement of damaged glass parts, including the windshield, rear window, and side windows.
However, the insurance may not apply to you, as it is only available to Tesla owners in select US states.
Which states? Read on to find out.
Tesla Insurance Availability
Tesla models its insurance availability differently from other usage or telematics-based insurance products.
Consequently, you don't need an additional device in your car to evaluate the applicable premium.
It's important to note that Tesla doesn't keep a record of your location or where you've been. The company only collects data from your car to compute your Safety Score and insurance premium. 
As of today, Tesla Insurance is available to owners in select states within the US as the company works on expanding the service.
It is currently available to all Model 3, Model Y, Model S, and Model X owners in the following states:
| | | |
| --- | --- | --- |
| Arizona | Maryland | Texas |
| California | Nevada | Utah |
| Colorado | Ohio | Virginia |
| Illinois | Oregon | |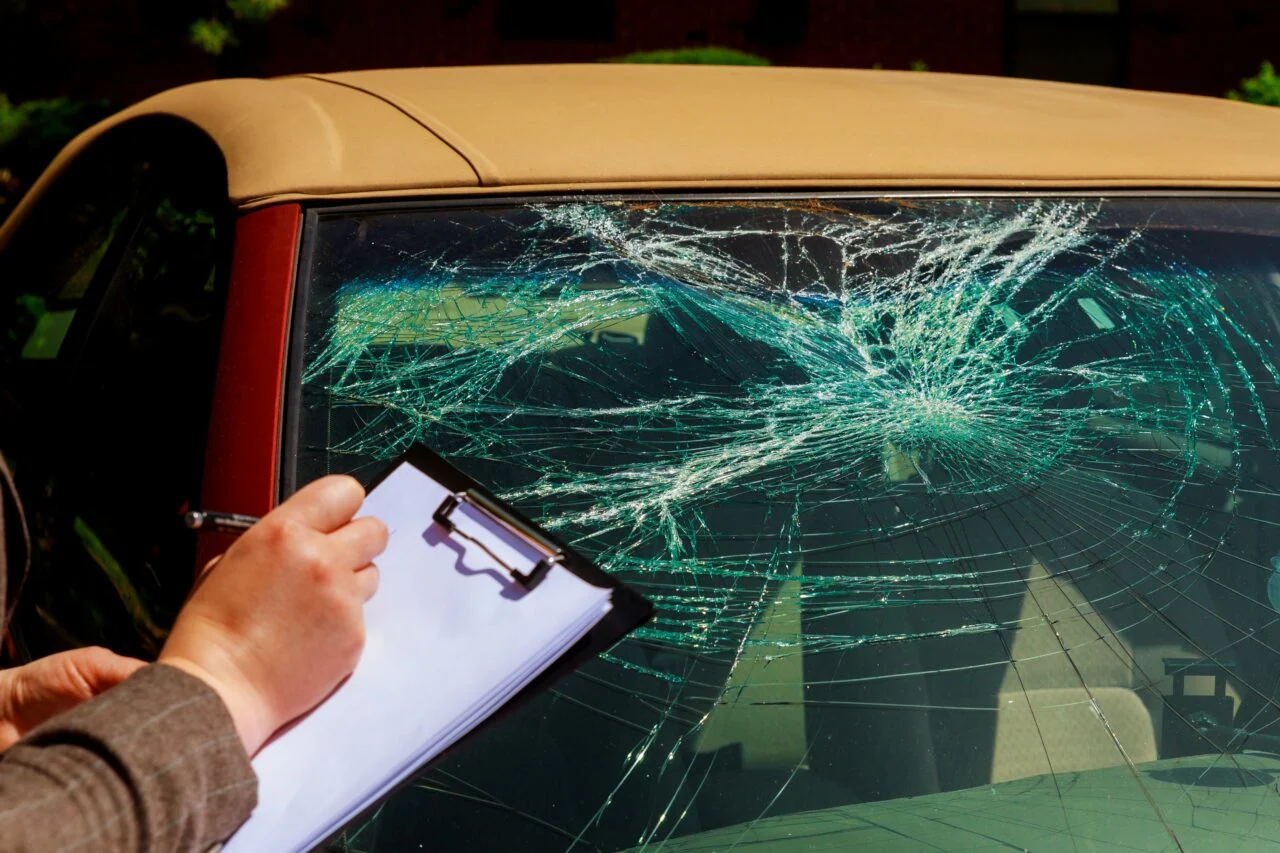 How Do I Submit a Glass Damage Claim?
The Tesla App is a handy tool when you have damaged glass and would like to file a claim. It's a 24/7 service that allows you to manage your coverage, submit claims, and even make payments.
So if you have a damaged glass, here's how you'll file your claim through the app:
Open the Tesla app
Locate and tap on the profile picture icon in the top-right corner of your app
Tap "Account"
Tap "Insurance"
Tap "Manage"
Tap "Claims"
Afterward, provide a written description of your claim
Upload any photos that show the extent of the damage
Click on the damaged areas of your vehicle on the image on the screen
Submit your claim
Note that you can also speak with the Tesla Claims team at 1-844-34-TESLA (Monday through Friday, 7:00 AM to 5:30 PM PT).
You should only contact the team if you need a live person to walk you through the process. Moreover, you may have to be patient while waiting for an assistant to become available.
How Tesla Calculates Your Insurance Premium
Tesla determines your vehicle's insurance premium based on the following factors:
Your vehicle's monthly Safety Score
Your Tesla model
How much you drive
Your provided address
Your selected coverage
Number of insured vehicles
Your Safety Score
The higher your Safety Score, the lower your premium will be. Tesla's Real Time Insurance quantifies how safely you drive using a Safety Score metric calculated over 30 days.
After buying your Tesla, you're given a Safety Score of 90 at the start. Afterward, your score may rise or fall as Tesla gathers information about your driving habits.
For example, Tesla gives you real-time feedback on your driving habits and behaviors and calculates your Safety Score after you reach your destination.
Over 30 days, Tesla averages these daily calculations to give you an estimate of your premium.
As a result, your premium can change monthly based on how you've been driving.
How Much You Drive
Tesla determines your premium on your estimates for the first six months after purchasing a Tesla vehicle.
After the period elapses, the company will then use the actual miles you've covered in the next six months to determine the premium for the next six months.
Your Tesla Model
Generally, the higher the purchase price of a Tesla car, the higher the insurance premium. Your Tesla's model, model year, make and trim determine its total value and the repair costs if it's involved in an incident.
Your Location
Your location is very crucial in determining your Tesla insurance premium. Generally, those that live in safer neighborhoods have lower insurance premiums.
Your Selected Coverage
The type and level of coverage you choose will determine your Tesla insurance premium. As required by the law, Tesla offers some coverages such as Property Damages and Body Injury liability coverages. Besides these, you can select more coverages to suit you at a higher cost.
The Number of Insured Vehicles
Tesla offers a 12% discount on your Tesla Insurance policy if you insure more than one vehicle.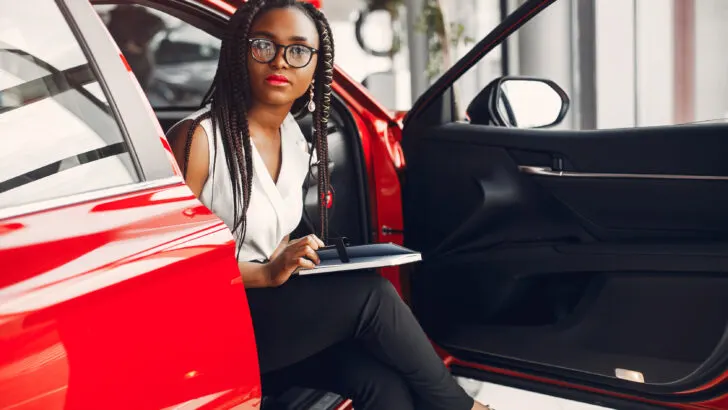 What Types of Insurance Claims Can You File With Tesla Insurance?
Tesla has categorized insurance claims that you can file with your Tesla App into four categories to help identify the appropriate personnel to assist you.
Here are the different types of insurance claims that you can quickly file within the app.
Comprehensive
Tesla's Comprehensive coverage protects you from loss of or damages to your vehicle that result from any reason other than a collision.
Some possible reasons to file a Comprehensive claim include damages from fires, acts of nature, falling objects, theft, vandalism, and animal damage.
Glass Only
From the name, the Glass Only claims are helpful in instances where your Tesla's glass is damaged and may need repair or replacement.
You can file a claim if your car has damages to its windshield, side windows, and rear window.
Accident or Collision
Accident coverages insure your vehicle from damages resulting from a collision with another car or stationary object.
It also covers damages from incidences such as flipping or unintentional vehicle rolling that may result due to poor road conditions.
Roadside Assistance
Tesla's Roadside Assistance coverage is essential when you're unable to drive your vehicle.
The coverage provides tow assistance in cases when you have a flat tire, you've been locked out of your car, or your battery dies while you're on the road.
You may also file a Roadside Assistance claim if your vehicle breaks down unexpectedly.
Final Remarks on Tesla's Insurance Covering Glass Damage
If you are a Tesla owner, you may already have a Tesla Insurance premium.
However, you may not know the specifics of the premium and what it covers, as Tesla offers different policies according to a customer's needs and preferences.
Also, Tesla glasses are expensive, and you may have to pay $1,300 and upwards (parts, labor, and taxes included ) to replace a windshield. 
Therefore, it's important that you get close to or 100% glass coverage and ensure you get relevant details of whatever damaged your glass.
The details captured will be visual proof necessary while filing your claims that you're not at fault for the damages.
Sources
https://www.tesla.com/support/safety-score
https://www.tesla.com/support/insurance/real-time-insurance#available-states
https://www.notateslaapp.com/tesla-reference/913/tesla-insurance-a-look-at-its-cost-and-which-states-it-s-available-in
https://www.bankrate.com/insurance/reviews/tesla/
https://teslamotorsclub.com/tmc/threads/tesla-insurance-glass-coverage.236625/