Dubbed America's #1 battery destination and home for battery solutions, AutoZone has lived to its reputation and continues serving American customers diligently.
It's especially so when you need vehicle services such as battery testing, charging, and recycling.
But do they offer battery services? Do they install batteries for free?
AutoZone does install batteries for free, as long as you buy the battery from their store. The battery also cannot be located in an unconventional spot, like under the wheel well.
Read on to learn more about what batteries AutoZone will replace, and how else to navigate their service.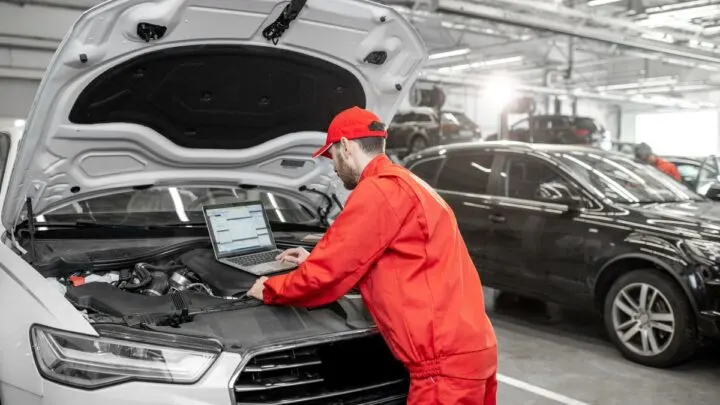 Does AutoZone Install Batteries for Free?
Most of us lack the technical knowledge and skills to install batteries in our cars successfully.
Moreover, many brands and types of batteries are on the market, and getting the best for your car can sometimes be challenging for some people.
So, why go to a local repair shop where you'll be charged for the same service AutoZone offers for free?
If possible, always head to an AutoZone store as their employees will offer free battery testing, charging, recycling, and installation.
However, you must meet the conditions below.
First, AutoZone offers installation services when you purchase a new battery from their stores.
However, if the installation is tedious and requires the removal of additional components before you can access the battery, you'll have no option but to install it elsewhere.
Secondly, AutoZone may refuse to install your battery if it is located in tough or unconventional places such as under the seat or the wheel well.
And thirdly, AutoZone won't install a battery bought from a different retailer such as Walmart, O'Reilly Auto Parts, NAPA, Pep Boys, and Advance Auto Parts.
Does AutoZone Check Batteries for Free?
AutoZone checks batteries for free to ensure that you identify the right issue before ordering a new one.
Additionally, every one of the company's 6,400 stores in the 50 U.S states, the District of Columbia, Mexico, Brazil, and Puerto Rico offers alternator and starter tests.
A primary reason for the two additional tests is to eliminate any possible issues that may be causing your car to lose electrical power.
A bad alternator ruins a good battery as it's the component responsible for supplementing the power stored in the battery.
And you can tell if an alternator is bad if your car drains its battery faster than usual, has dim or flickering lights, the battery light is on, or you are having trouble starting it.
So, if yours has these signs, the best option is to get AutoZone to test the alternator for you.
And the good thing with their free testing is that they will test the alternator while it is still in the vehicle.
Another battery-related service offered is starter testing. How is the starter related to the battery?
A bad starter drains the battery faster, particularly if you try to start your car severally.
As a matter of fact, it's a leading cause of battery overcharging.
And combined with a bad alternator, this problem can quickly spiral out of hand and completely damage your battery.
Hence always look out for the signs of a bad starter.
They include challenges when starting the engine, smoke or strange smell, the starter soaked in oil, and a car that won't start despite the headlights being on.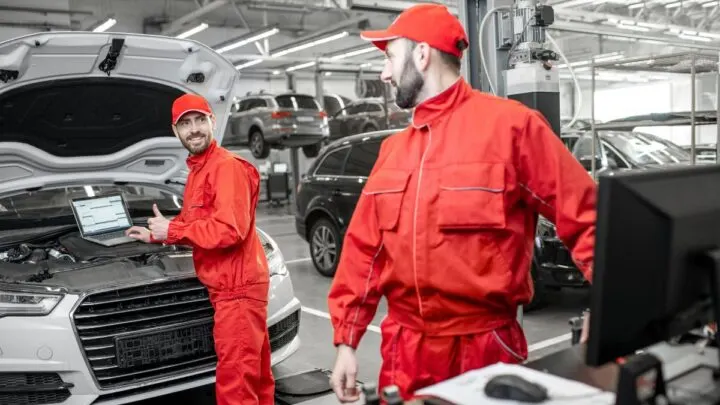 How Long Does AutoZone Take to Change a Battery?
Now that you know that AutoZone installs batteries for free, your next question would probably be how long would they take? An hour? A day?
Typically, battery replacement at AutoZone takes approximately 10 to 15 minutes for the standard car batteries.
And that's the average time it takes to replace/ install easily-accessible car batteries by an expert regardless of the store.
So, AutoZone recommends taking the following steps if you want to install yours.
Removing the Battery
Ensure you park your vehicle on a dry, flat surface.

Switch off the ignition and allow your vehicle to cool off. Also, avoid loose ends such as long hair, scarfs, wired earphones, etc.

Disconnect the negative terminal first, followed by the positive terminal.

Then, remove the restraint that holds the battery in place and the battery afterward.

Lastly, use a wire brush to scrub battery cables and terminals to remove any dirt or corrosion.
Installing the Battery
Once you've removed your battery, it's time to install the replacement. Here's how you'll go about it.
Apply grease on terminals before attaching the positive cable first, followed by the negative terminal.

Test your battery's ability by starting your car; if it's running, you're good to go.
However, the exact installation method varies depending on whether you're installing a side-post or a top-post battery. Consult AutoZone if you're not sure what steps to take.
Does AutoZone Buy and Recycle Old Batteries?
AutoZone recycles old car batteries, motor oil, and a wide range of automobile parts and materials. And you may ask why?
Inside your car battery are costly materials such as lead which can be recycled and used to make new batteries or other products.
Therefore, when it's time to replace your battery, take it to Autozone. In exchange, you'll receive $22 towards buying a new battery from the company's in-store or online stores.
Moreover, you can be eligible for the $10 AutoZone gift card under the "It Pays to Recycle" program.
Afterward, you can use the gift card to buy any automotive parts within that price range.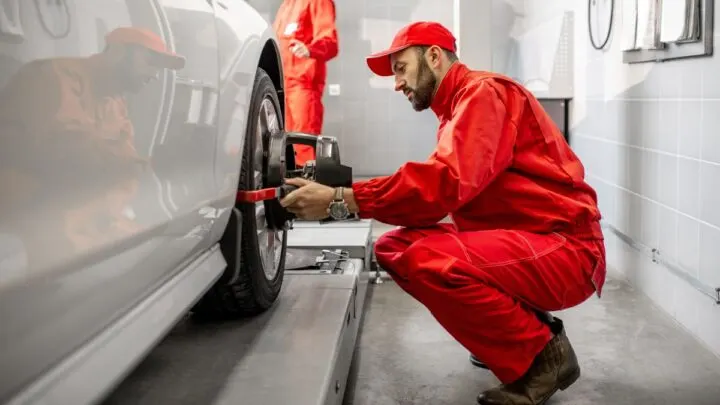 Final Remarks on AutoZone Installing Batteries
AutoZone offers free charging, testing, installation, a good warranty, and even a $10 gift card for returning an old battery.
Moreover, you can return a failed battery without a receipt but on the condition that you must provide the original packaging and a government-issued identification (ID).
If you've misplaced your receipt, all you need to do is consult AutoZone Customer Support and follow the instructions you'll be given.
Finally, AutoZone offers premium battery installation services, and you can take advantage of their 90 days return policy if you still have the receipt.