If you're a fan of lift kids but are wondering if adding one to your vehicle will void your warranty, then you need to take a second look before opting for one. So, do lift kits void your warranty?
Installing a lift kit generally will not void your vehicle's warranty given that you did not damage the vehicle during installation or cut its frame. However, there may be additional stipulations defined in your vehicle's specific warranty that need to be checked as well.
Want to find out all you can to make sure that the lift kit you want to install will not void your warranty, then read on and see what you can do to ensure that you can install it without voiding your warranty and avoid any other issues.
Additional Lift Kit Warranty Considerations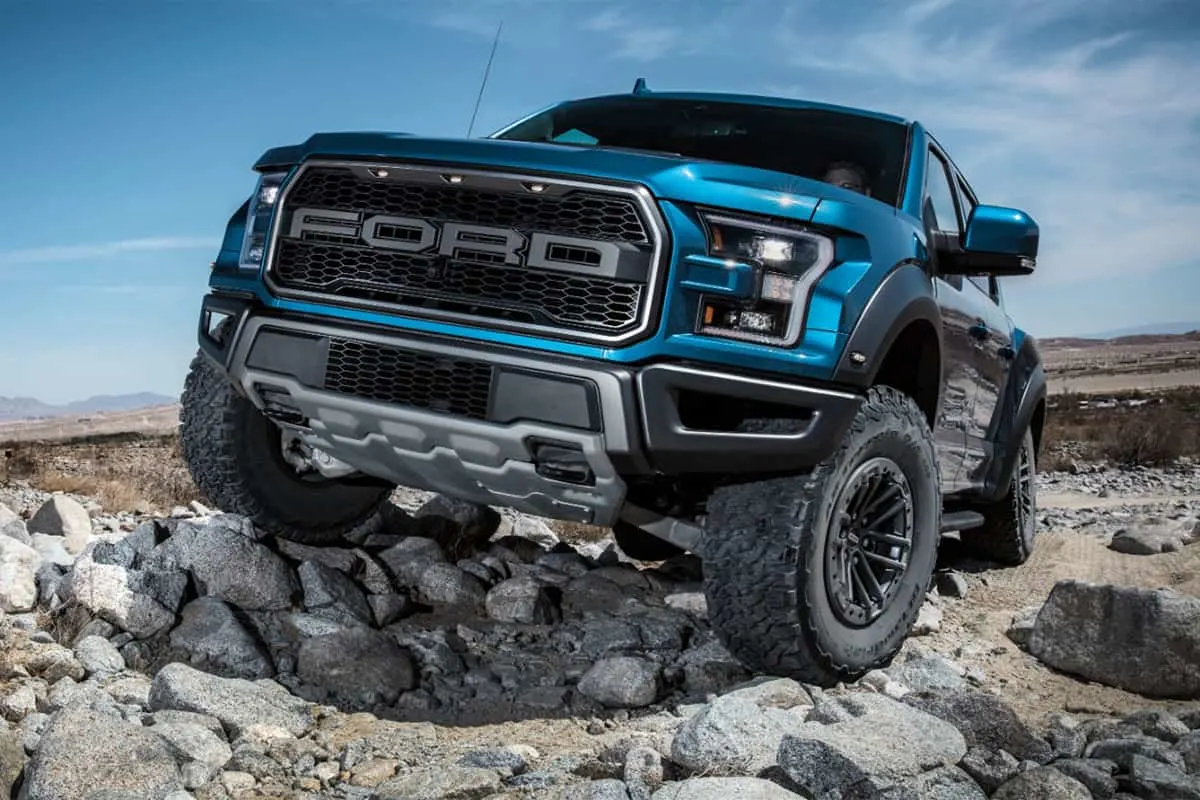 Lift kits are aftermarket parts that can be installed into your vehicle to make it higher than the original height. This is typically done to allow for better off-roading capabilities, as it allows for large tires.
Larger tires are often better for off-roading because they can easily go over larger rocks or gravel without being stopped or slowed down. This is one main reason, besides aesthetics, that people tend to add lift kits to their trucks.
However, if you do this, will it void the warranty that came with the truck when you first purchased it? Well, this depends on the warranty you have, which could vary from truck to truck.
So, first, you need to find out what your particular warranty says. Most warranties will only be voided if the dealer can tell that the aftermarket parts that you installed caused any damage or issue with the original truck parts.
This means that you will likely be able to add your lift kit as long as you don't need to remove or change any of the truck parts. You also want to make sure that you don't need to cut the frame to install the kit.
However, it should be said that the installation needs to be done properly to avoid damage to the vehicle. If you are planning to do the installation yourself, you should continue with your plan only if you have done so before.
If you don't have any experience with this type of installation, then you might want to think twice about doing it on your own. Ask for help from an experienced friend, or get quotes from a couple of auto shops for estimates.
This is because if there ends up being damage to the vehicle that is due to the installation of the lift kit being done incorrectly, then you may have to deal with the installation voiding the warranty.
However, some warranties will not be voided even if there is a bit of damage, as long as it is doesn't cause any major damage to important parts of the vehicle. So, knowing this, you will likely be able to install an aftermarket lift kit on your vehicle without any issues with the warranty.
Do Lift Kits Hurt Your Vehicle?
Getting a lift kit installed on your vehicle should not hurt your vehicle if everything is done right. However, if things are not done correctly, then you are risking some damage to your vehicle.
This can happen because of the difference in the height of the vehicle before and after the lift kit is installed. The stress on the frame and other components is magnified when things are improperly installed due to its new taller height.
So, you need to ensure that you prepare your vehicle for the kit and make sure that the height, which sometimes can be too much for a smaller vehicle, won't cause any issues.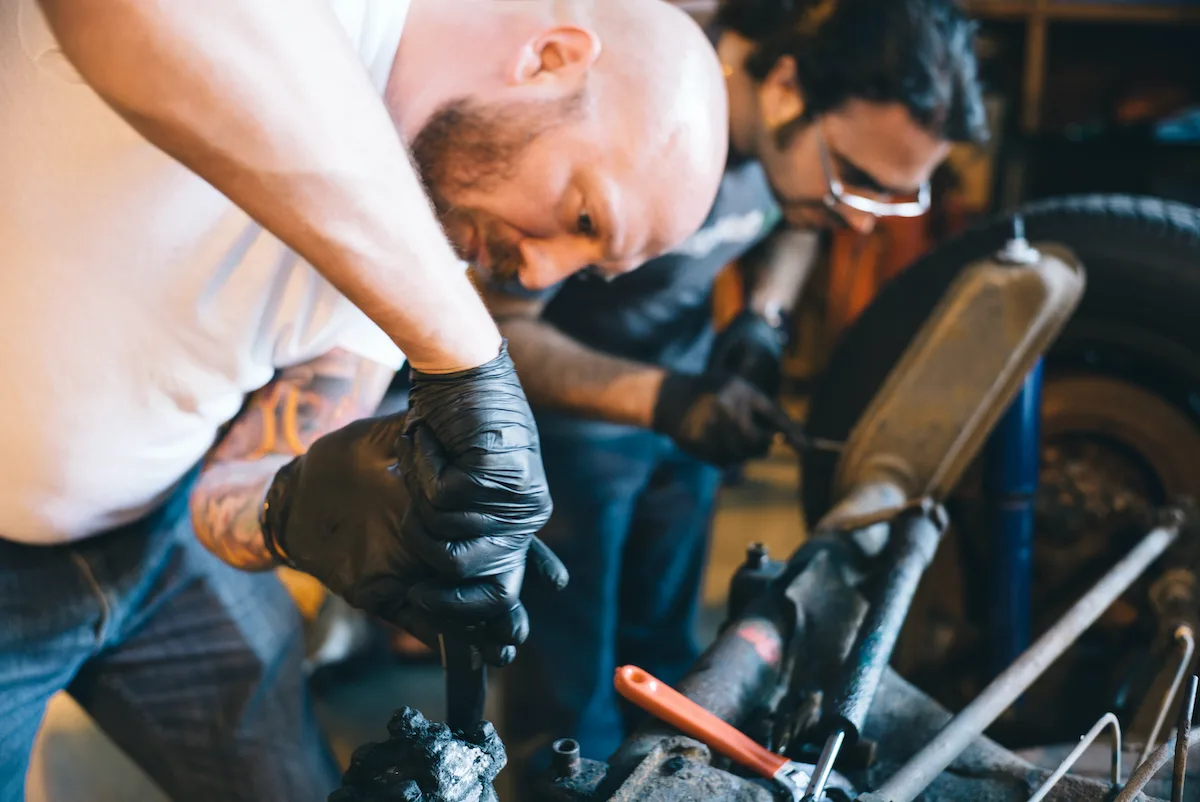 What to Think About Before Installing a Lift Kit
Adding a lift kit to a vehicle will cause problems if you don't prepare properly, and this often means that you need to make some changes to the vehicle before moving forward with the installation.
There are several things to think about before you make the decision to purchase and install a lift kit, so here is a list of things that you should consider before you make the switch.
1. Height of the Kit
The height of a lift kit could potentially be an issue with your warranty, as some will allow for certain height changes, but not major ones. If you end up choosing to go over the height limit that your warranty allows for, then you could risk voiding it.
The two-inch mark is one that many different warranties will stop at, but again, the exact number will vary by warranty. So, before you dive in head-first, take a look at your vehicle's warranty to see if there is a limit so you can choose the best height option without causing any issues.
2. Getting New Wheels and Tires
You might think of a lift kit as something that just changes the height of your vehicle, but it actually does more than that, and it often requires you to change your wheels and tires too.
This is not just something that you will need to get done to install your kit, but it will also cost a good amount!
The cost of new tires is not cheap, and dealing with this cost on top of the already purchased lift kit might put a big dent in your savings. The cost could be a few hundred dollars at one time, which needs to be taken into consideration before you start making purchases.
3. Gas Usage
Getting a truck typically cuts down on the fuel efficiency that you get on the road. When you opt for adding a lift kit to your truck, this makes the fuel efficiency even lower.
If you want to have good gas mileage for a truck, then adding a lift kit is not the best idea for you. However, if you tend to go off-roading a lot, then it could a very beneficial to your ride when you are out on tougher terrain.
So, think about the gas usage and how much you are willing to spend on gas before you add on a lift kit, which will add a good chunk of change to your vehicle expenses.
4. Rough Ride
Installing a lift kit onto your vehicle will also make the ride a lot less smooth. When you are on rough roads, this might seem like a major difference.
However, even on paved, smooth roads, you will find that the ride is not as smooth as it was before. If this is a problem for you, then this could discourage you from getting one.
Though, if you typically drive on tough roads whether it be for work or leisure, you might not care as much about how smooth the ride is since you are able to get onto rough roads without an issue.
So, you should think about what you are willing to deal with before opting for a new lift kit!
5. Total Cost of Lift Kit and Changes
When adding onto your vehicle, some things don't cost too much, but a lift kit is not necessarily one of them.
Between the cost of the lift itself, the new wheels and tires needed, and the added cost of gas, you will be spending a large amount to make this change.
If you are trying to stick to a strict budget, then you may think that you will just get the lift kit and install it yourself, but this is something that should be left to the professionals. So, the cost also includes the price of labor for installing the lift kit itself.
Final words on lift kits and warranties
Much of this article was spent telling you how a lift kit could be a problem for you, but this is not intended to discourage you from getting a lift kit installed. If you want one and have the money for it, then there is no reason that you shouldn't.
However, we want to give you all the information you need to make a good decision for your vehicle and budget. This means that you should know all the pros and cons before you decide to make the purchase and dedicate your money toward getting a lift kit.
That being said, a lift kit will not likely be an issue for your warranty except for specific reasons. If you check your warranty and ensure that there are no height limits when it comes to lift kits, then you won't have to keep the vehicle in mind at all.
If your warranty does not specifically say anything against it, then you will only have an issue if the installation is not done correctly and harms another part of the vehicle.
But if you take into account everything that was said in this article and make the proper changes before you have the lift kit installed, then you will not have any problems with it being there.
Also, if a dealership tells you that you cannot get a lift kit, they will likely need something in writing to prevent you from getting it or having the warranty cover any damage. So, make sure that you get the job done right and your lift kit will not void your warranty.