It's a hot day, and you don't want the sun on your face! And when you get out to leave your car, you'll return to an unbearably hot car!
Time is wasted in letting your car cool off before you can get in, and that's exactly why you need sun shades! But do they actually work? Or is it just a gimmick?
Car sun shades do make a difference! Although they won't reduce the air temperature within the car, the exposed surface of the dashboard and interior stays much cooler when you use sunshades.
This article covers the different advantages of using car sun shades, and other methods to reduce the car's temperature, so make sure to read this article to the very end!
How do car shades work?
Car shades come in different types and cover different parts of the automobile to provide protection against the sun and provide some privacy while driving.
Using sunshades helps reflect the oncoming UV rays that can otherwise harm your interior and seats.
The shades usually have reflective material on them, and this conveniently reflects both the heat and UV rays. In the absence of proper sun shades, the interior absorbs the heat, making it extremely hot.
What are car shades made of?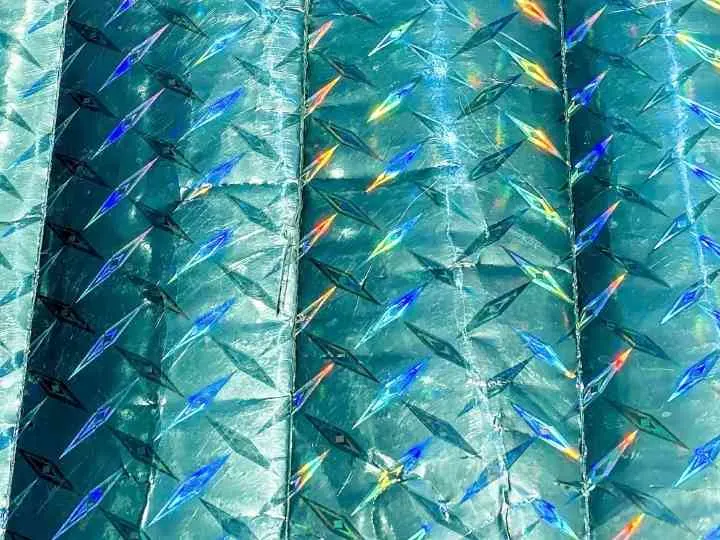 Car shades are made of different types of materials, depending on where they will be used.
Windshield shades are usually made of a reflective material, which completely covers one side of the front of the windshield.
The other side usually has a black color and is either made from the same material, or a fabric. This side should face the interior of the car to improve heat reduction.
The window shades can be either of thin fabric or a mesh that helps regulate airflow. These help keep the overall temperature of the car down.
Best Car Shades to Consider
Here, we've compiled some of the best car shades available!
Using these, you can easily use to help reduce wear and tear to your car, and keep the overall temperature low when you park it in a sunny spot!
This is a very durable sunshade that will help reflect all the unwanted heat from your car, and offers different advantages that make it a worthy buy!
The overall design of this windshield sunshade is rectangular with rounded edges that help to cover the windshield completely.
The sunshade also has extra fabric, which overlaps the surrounding frame to block off any points that might be letting in the sunshine.
The durability of these shades is also well received by different drivers, and that is due to the frame being built with a steel ring, with a superior 240T polyester material.
Storing this isn't going to be a hassle either, since it easily folds and comes with a small carry pouch that easily fits the windshield shade!
The variety in sizes is also quite diverse, so you won't have any trouble picking out the size right for you.
These mesh sun shades are for the backseat passenger windows, and completely cover the window from end to end, maximizing both sunshine protection as well as privacy.
Since these window shades cover both sides of the window, you can roll your windows down while driving as well, and the mesh cover won't block the airflow. This is very important if there are children or pets in the car, and they need to have proper circulation within the car.
These shades are also really easy to install, as they act as a shroud, and cover your car door completely from the top half. This doesn't interfere with the door locking at all, and the shades come in different sizes as well.
Sadly, owners of pickup trucks are out of luck since these shades are only compatible with sedans, hatchbacks, and SUVs. you can contact the manufacturers to get more information regarding the exact size of the shrouds and whether they will fit your car.
The great thing about these shades is that they are retractable, and you can adjust them as per your need! This means you won't have to take them on and off again and can use them as a sort of curtain for your car window.
The easy installation design makes opening and closing a hassle-free operation, and the contraption itself attaches to the window via a rubber suction cup and velcro.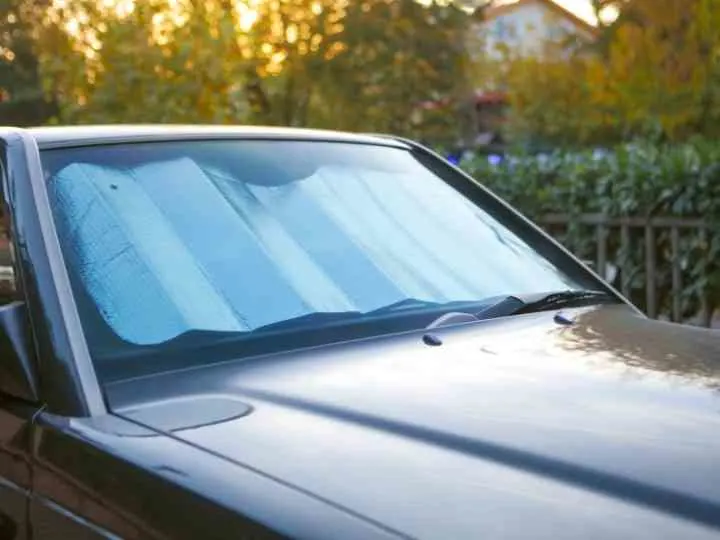 4. Retractable Windshield Sun Shade for Car
The sun visor is also a window where sunlight can get in, and this retractable sun visor shade will help prevent sunlight from getting in via the top.
You can adjust the exact size of the sun shield by measuring and cutting off the excess and installing the shade onto the visor.
You can check out the product on Amazon by clicking this link.
Is a windshield shade enough to protect the car?
While protecting the car through windshield shades is important, it doesn't completely protect the car from the harm that heat can cause to the interior.
The best method would be to get a combination of covers for your car, which completely covers the different parts of the automobile which are vulnerable to sunlight.
A windshield sunshade is a must since that covers the front part of the car's interior, including the dashboard and front seats.
This should be coupled with individual window shades for the driver and passenger windows, and a shade for the rear windshield.
This way, you can minimize the damage caused by sunlight and UV rays and keep your car's temperature to a minimum.
Are there other ways I can stay safe from the sun?
You can always have your windows tinted, and that is a completely different solution from simply using car shades.
Tinting solutions come in different types, and each has their benefits and disadvantages.
However, it would be best if you kept in mind that several states have laws that forbid tinted windows.
You should make sure to consult your local law agencies before getting your windows tinted, and using car shades is always a cheaper option.
However, having tinted windows can be a long-term solution.
We hope this article was helpful, and you make a well-informed decision! Happy driving!