Making a significant vehicle investment is intimidating, especially for an electric car. This is why many people wonder if you can test drive a Tesla or not.
It would be a major hassle if you could not get behind the wheel of a vehicle with a hefty price tag.
Tesla makes these cars available to you, so purchasing decisions are not as tricky.
You can test drive a Tesla, but you must contact local dealerships first and set up an appointment. The rules and availability will vary based on where you are, but setting an appointment is necessary and takes only a few minutes.
You can test drive a Tesla for up to 30 minutes or 20 miles.
The test drives are meant to give potential customers an idea of how their Tesla would perform in real-life situations such as city driving or long-distance trips.
When spending lots of money on a car, it is best to know whether you like driving it before taking it off the lot. This guide explains if you can test drive a Tesla and how to do it.
We learned about Tesla test drives by consulting with local dealerships and checking out the Tesla website.
They tell you more information about how to do it and offer you a form to set appointments.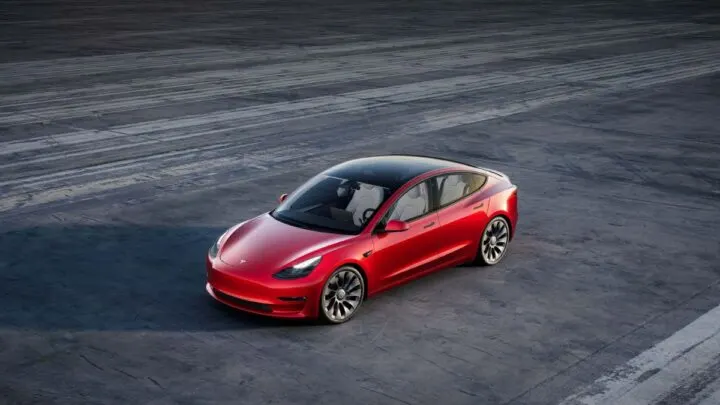 Can You Test Drive A Tesla?
Tesla is a brand that has been known for its innovative and luxurious products. They are also known for their sleek vehicle designs and top-of-the-line features.
Luckily, you have the chance to test drive a Tesla before spending any money on a new one.
This is important considering they are quite a hefty investment too.
This helps them decide whether the car is worth buying without spending a lot of money on it first.
Tesla offers test drives for potential buyers. If you want to try out a Tesla before buying, you can use this service to see if the car is right for you.
How To Test Drive A Tesla
Test-driving your Tesla allows you to learn more about the car's features, functions, and performance to make an informed decision about whether or not you want to purchase it.
While you would expect it to be different, it is similar to the steps for test-driving any vehicle.
We have listed each step below to ensure you arrive ready to go without any problems.
1. Find A Local Dealership Or Go Online
You can call a local dealership about a test drive or visit the Tesla website to learn more.
2. Schedule A Test Drive Appointment
Once you contact the dealer or go online, they require you to set up an appointment.
If you fill out the form online, it asks for basics like your name, number, and email address.
This also includes your location so they can find a dealer near you.
3. Confirm Appointment With Tesla
After you set up the appointment, Tesla will reach out and ask you to confirm with a call or email.
4. Show Up 10 Minutes Early
On the day of your appointment, Tesla asks you to show up 10 minutes early so you can fill out any paperwork before taking the test ride.
5. Drive The Tesla
Now the time has come to drive the Tesla. Be safe and remain within the 30-minute time limit enforced by Tesla and the dealership.
6. Discuss Next Steps With Salesman
After you are done, talk next steps with the salesman to determine how it went and if you are interested in buying the car.
How Far Can You Test Drive A Tesla?
Tesla offers a test drive program where you can test the car before buying it.
You can take the car on a short test drive or rent one out to try a different vehicle if you don't have time to buy one right now.
You can test drive a Tesla for about 30 minutes. They tend to ask you not to go more than 20 miles in the car in one ride.
The time of your test drive will also vary based on the dealership and location you are in.
Everybody has slightly different rules based on the appointments booked on that day.
You will have the chance to talk with an advisor when you attend your appointment.
They will provide you with the information you need before the test drive.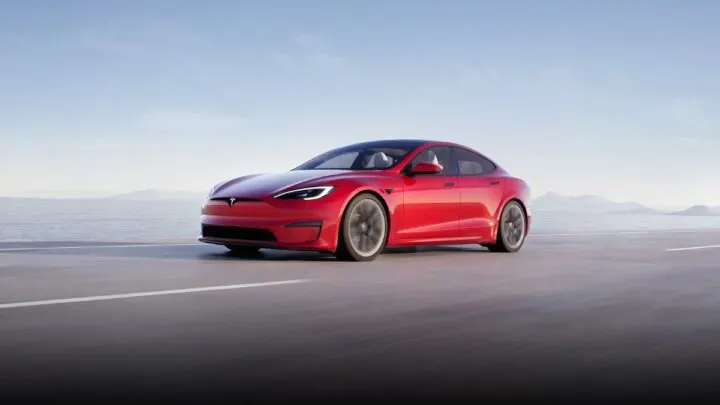 Which Tesla Models Can You Test Drive?
The best way to find out if you would like a Tesla is to visit one of their stores and take one for a test drive.
You can also test drive every Tesla model but always check with local dealers to make sure they have one in stock to test drive.
Tesla Model S
The Tesla Model S is the most expensive and high-end Tesla vehicle, making it rarer to find in many areas.
However, it is available to test drive if you can find a dealer that sells them.
Tesla Model X
The Tesla Model X is the most popular SUV they offer and also is considered extremely luxurious with a high price tag.
This is a fun vehicle to test drive and would make you fall in love after driving it for only a few minutes.
Tesla Model 3
Now we move down in status and price to the Tesla Model 3. This is a much more affordable car that is more widely available for sale and a test drive at dealerships.
Tesla Model Y
The Tesla Model Y is the cheaper and smaller SUV choice offered by Tesla.
It is not quite as impressive as the Model X, but it remains a fine choice to test drive and purchase for the price tag.
How Old Do You Need To Be To Test Drive A Tesla?
Tesla has a short list of prerequisites for their test drives. They want you to be 18 years old with a valid driver's license.
They also want you to have a clean driving record, but most dealerships will not go through the trouble of checking on this for a test drive.
Don't forget to bring your driver's license for your appointment. This is to confirm your age and driving ability, or you will be turned away.
Summing Up If You Can Test Drive a Tesla
As long as you set up an appointment and fill out any necessary paperwork, it's very possible to test drive a Tesla before buying it.
This ensures that you like the car before putting all the money down on a new purchase.