As the world changes, so do technology. And one internet-based company that's pioneering rideshare services is Uber. The company hires private vehicle owners bound by a legal agreement to work under the company's terms and provide app-based transportation services.
By now, most of us are familiar with the company. But do you know that they have an Uber with Car Seat service? What's it? How does it work? And, how do you ensure your kid's safety while using the service?
Today's article answers all those questions and even more. Read on!
What's Uber with Car Seat?
Uber with Car Seat is an Uber service offered alongside Uber Black, Uber XL, etc. It provides one forward-facing IMMI Go car seat per car for kids older than 2 years for safe travel.
The seats suit kids that are:
22 to 48 pounds in weight
31 to 52 inches in height
Once they outgrow the IMMI Go seats, you're at liberty to provide your travel booster seat for your kid. Additionally, why pay $10 every time you order an Uber with Car Seats when you can buy your own for daily use?
Furthermore, you must provide children younger than 15 months with a rear-facing baby seat, which you should fix to the backseat if the passenger seat has an active airbag.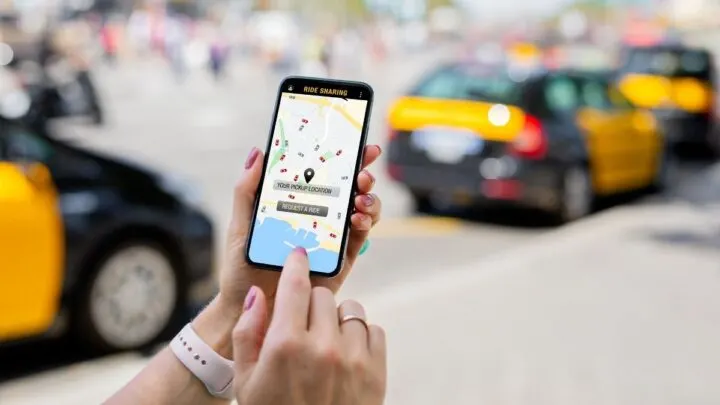 How to Request an Uber With a Car Seat for Your Child
There's no need to worry if you need an Uber with a Car Seat, as it's much like ordering one for yourself!
First, you'll need a phone and an internet connection to install and use the Uber app.
Upon installing, open the app and set a pick-up and drop-off location.
Next, scroll through the available vehicle options and select the Car Seat subcategory.
You'll then get a $10 surcharge applied to your total charge.
But before completing your request, it's vital to know your child's eligibility. Here's what Uber says:
Uber provides one forward-facing Car Seat for a kid at least two years of age, 31 inches tall, or 22 pounds in weight. The company also specifies that children taller than 52 inches or heavier than 48 pounds are too big and therefore not suited for Uber Car Seat service.
Where Can I request Uber Car Seat Service?
As of today, the Uber Car Seat service is only available in New York City.
However, when it first launched you could access the service in Orlando, Washington, DC, and Philadelphia.
Is Uber Safe for Our Kids?
As much as rideshare services may be convenient, the safety of our children is every parent's concern, especially when we're getting more occupied running errands across the country.
We've turned to technology to relieve some of this burden, and one such internet service is Uber. You can order one to take your kid to daycare, a playground, your parents' house, or even from daycare.
But are they safe? If so, how safe are they?
Well, I can't conclusively state that Uber is the safest rideshare service, but they take its clients' safety as a priority. And, with the introduction of Uber Car Seats, the kids are a segment that the company is willing to secure.
As a parent, remember that Uber drivers are strangers that you shouldn't leave to be with your kids if you're not around.
Here are some policies that Uber put in place to guide its partners and clients on what their stand is.
All riders must be 18 years and older to own an Uber account and request rides in most cities.
Any person younger than 18 years must be in the company of an individual who's 18 years or older during a ride.
Driver-partners should decline a ride request by a minor when in localities that are against minors requesting Uber rides.
All driver-partners may request an ID card or driver's license from a client if they feel that the rider is underage and isn't in the company of an adult.
As a driver-partner, don't start any trip or allow a rider to board if they're all minors.
However, despite the company's policy on kids, there are still a lot of gray areas that most parents, kids, or driver-partners are exploiting. It's common to see a minor in an Uber nowadays, and law enforcement officers aren't reaching a consensus on whether it contravenes state and federal regulations.
For example, a kid can be in possession of an adult's phone and order an Uber service. The driver, on arrival, can't tell whether the kid is a minor or not and fails to request a form of identification.
Another way is that kids can create their Uber accounts or have a parent create one. We can see their practicality in all the above cases, but they're actually contravening Uber's policy about kids.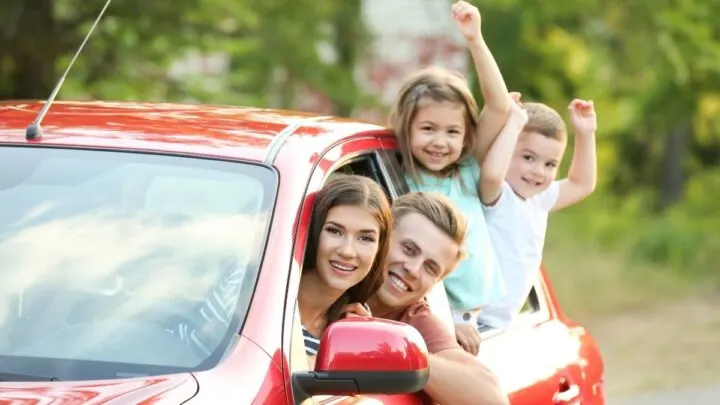 Why You Shouldn't Let Your Child Ride an Uber Alone
In addition to rider reviews, Uber conducts annual screenings to determine whether a driver is still suited for the job. The company screens prospective drivers through a rigorous safety screen for driving violations, violent crime, and problems with the law.
Additionally, the company employs technology to identify drivers with legal and social issues while working with the company to determine their eligibility.
However, as much as the company does its best, you shouldn't leave kids to ride an Uber without the company of an adult. Leaving your children to ride alone is much like trusting any random stranger you meet on the streets with your kids.
Furthermore, things will get complicated if your kid's Uber is involved in an issue such as a road accident.
The driver won't be in a position to make crucial, critical care decisions for your kid.
Second, they're not compelled to contact the kid's guardians or parents in such an event.
Third, the driver isn't legally accountable for your child's safety if another motorist causes a road crash.
It's therefore essential that you accompany your kid on an Uber drive. In a case of an accident, a parent can face legal repercussions.
Also, in states such as New Jersey, the number of parents using Uber services to pick up kids from school is alarming. As a result, the New Jersey School Board Association (NJSBA) tries to combat Uber pick-ups and drop-offs as they're placing schools in tough positions.
How are they supposed to provide reasonable care and assure students' safety at dismissal while the parent is sending a stranger to pick up their kid?
Currently, the New Jersey Policy on Student Safety leaves it to the schools to supervise students at dismissal, notify parents about dismissal procedures, and process parent requests.
Therefore, parents or guardians are liable for their kid's safety once they consent to their dismissal from daycare or the school.
Are Uber Drivers Instructed on How to Install the Car Seat Correctly?
Uber drivers receive Safe Kids Worldwide (SKW) training to safely and properly install the car seats used by children. As a result, you don't need to worry when an Uber comes to pick up your child.
As a company, Uber is client-oriented and will always put you and your child's interests first before their own.
And as some parents have their IMMI Go seats, it's upon the driver to determine whether they're in the suitable condition to be used in their cars. If they deem it unusable or too weak to safeguard the child, they're free to reject and offer an alternative.
Additionally, drivers in New York City meet with a Child Passenger Safety (CPS) technician who has a Safe Kids Worldwide certification so that they can prove that:
They can install an IMMI Go seat safely and adequately.
They know the requirements needed to allow a child to use a car seat.
They can secure a child correctly and safely in the seat.
Final Remarks On Ubering With A Car Seat
Technological advancement and easy access to a good internet have increased our appreciation of online services.
As an online app-based service, Uber is a life-saver when your car is in the repair shop, you don't have one, or maybe you are too busy to drive around. For adults, it's very safe and popular!
But it doesn't mean it's safe for kids. Uber drivers are not guardians and won't assume responsibility in the case of an accident. Additionally, it isn't wise to leave your child alone with a stranger because you might not know what may happen.
So, to be safe, always let your kid be in the company of a known adult during Uber with Car Seat trips.
Related Posts