Going for a trip in an RV is a unique way to see the natural beauty that places have to offer. Whether you're going to camp in the desert, mountains, up the coast, or on a no-destination road trip, you can have a great adventure.
However, if you also want to bring along your car, then it can make things a little tougher on you.
Flat towing is a way to do that and can be a great solution if you have a car that can do it. The problem is that some cars are not equipped with the ability to be flat towed.
So can a Hyundai Elantra be flat towed? Starting with the 2019 models, Hyundai Elentra's with a manual transmission can now be flat towed.
As you can see, this depends on the year of the model you have. This article will cover what you need to know to find out if your model can be flat towed, and how to do it.
Can You Flat Tow A Hyundai Elantra?
Well, the answer to this question might be yes, but that depends on a few different factors. You will need to look at these factors in order to know if your particular model can be flat towed successfully.
So, let's dive into the things that will allow you to know if your Elantra model will be able to be flat towed.
It Has a Manual Transmission
If your model of Elantra is a manual transmission, then you might be able to flat tow it. However, if it an automatic, then you will not be able to.
This is because an automatic vehicle's transmission often needs continual lubrication to keep the parts moving. The output shaft will not be lubricated when the vehicle is turned off, so the lack of lubrication could cause some major damage to your car's transmission if you flat tow it.
With a manual transmission, you don't have to worry about this problem. However, having a manual transmission doesn't necessarily mean that you can flat tow your Elantra.
You Do Not Have an Older Elantra Model
In the year 2019, the Hyundai Elantra was made with the ability to be flat towed. Along with the Accent and Veloster models, the Elantra can be attached with a tow bar with all four wheels on the ground.
Until this point, very few cars were able to be flat towed and were not equipped with the ability. This could mean that if your Hyundai Elantra is older than the 2019 model, even if it is a manual transmission, you will not be able to flat tow it.
Only the 2019 models were made with this ability, so you should not attempt to flat tow an Elantra that is older than that. This will lead to transmission damage if done.
The Owner's Manual Says It Can!
Most vehicles that are able to be flat towed will say so in the vehicle's owner's manual. This makes it clear that you are able to tow safely without worrying about whether or not your transmission could be damaged when towing.
This is the best way to know if your car is made for flat towing or not, and usually the only way to be one hundred percent sure that doing so will not damage your vehicle's engine.
However, I will discuss why this was an issue with the Hyundai Elantra and why this is not the case with this particular model.
The Hyundai Elantra's Owner's Manual Issue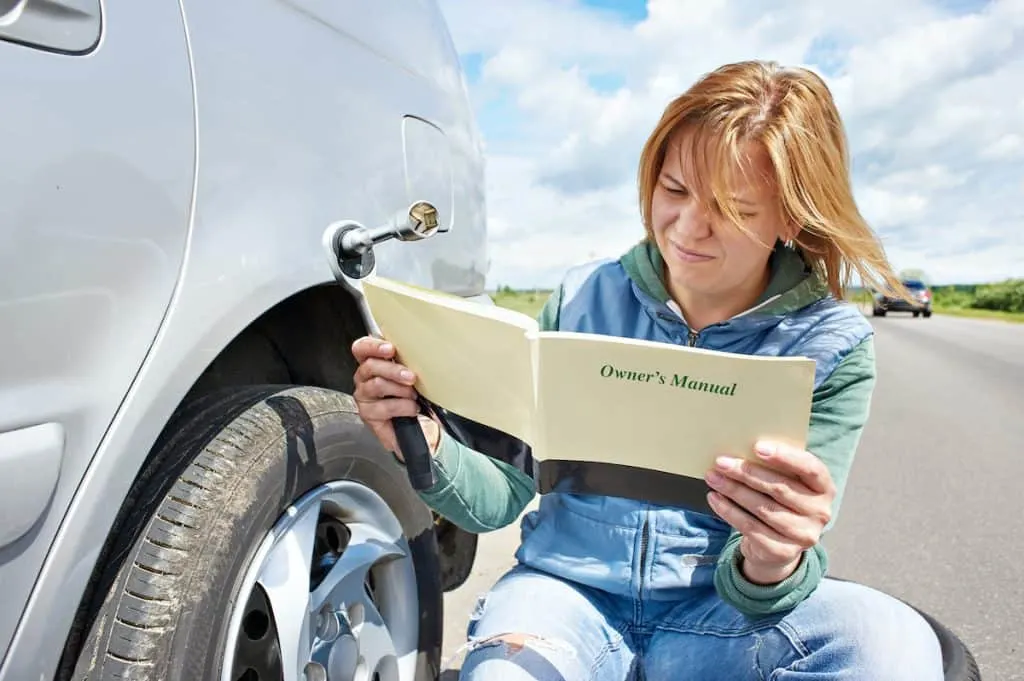 Although I just mentioned that reading your vehicle's owner's manual is the only way to be sure that you can flat tow your car, there is a little issue here when it comes to the 2019 Hyundai Elantra.
This is because the owner's manual for this particular model actually says that you are not able to flat tow it.
This can make things very confusing for consumers who bought this vehicle and want to flat tow it. It was even issued in the 2019 Towing Lineup of vehicles used for that purpose in Family RVing's 2019 issue.
So why does the manual say that is it not able to be flat towed if it actually can be?
Well, in 2018, an official from the Hyundai Motor Company confirmed to the Family Motor Coach Association (FMCA) that the Elantra was made to be flat towed.
It was later told to an FMCA representative that the 2019 Hyundai Elantra owner's manual had an error in it as to its ability to be flat towed.
It was confirmed that the vehicle is, in fact, able to be flat towed if it is equipped with a manual transmission. This error led to many people believing that they could not flat tow their vehicles as they had hoped.
Although this confusion is due to a small error in the manual, many customers did not hear this news and are still unsure that they are able to flat tow with their Elantra.
With this new information, you can feel confident that if you have a manual 2019 Hyundai Elantra, you can flat tow it behind your RV safely.
What You Need To Flat Tow Your Elantra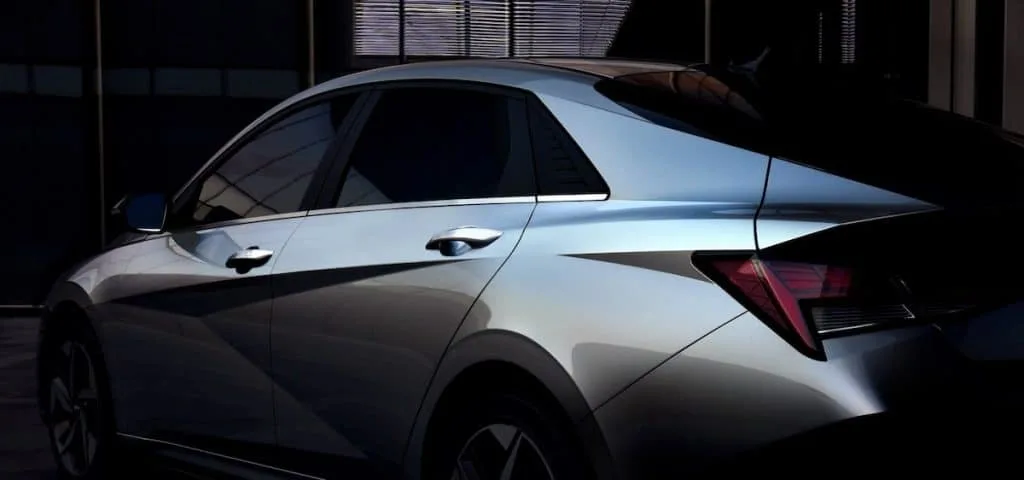 If you want to be able to flat tow your Elantra, you will need a few things that are necessary for the job. Most of these parts can be purchased at an automotive store relatively cheaply.
The first thing that you will need to buy is a hitch for the back of the motor home. This piece will connect your car to the RV and enable you to pull it behind you with the help of the other parts.
The next part you need is the tow bar. This part will act as the connection between both the RV and your Elantra.
You will also need a base plate kit that will attach to the Elantra. This is what you will attach the tow bar to so you're able to tow the vehicle securely.
You also need a tow bar wiring kit that allows you to use the taillights of your Elantra as you drive. This is done so that cars behind who might not be able to see the light of the RV can see the blinkers and brake lights of the Elantra.
Lastly, you will need to get a supplemental braking system for your towed vehicle. This will allow you to have the car turned off but have a brake that will not allow the car to continue rolling once the RV has stopped.
It is a good idea to have safety cables to ensure that the Elantra is very secure.
So, What Exactly Is Flat Towing?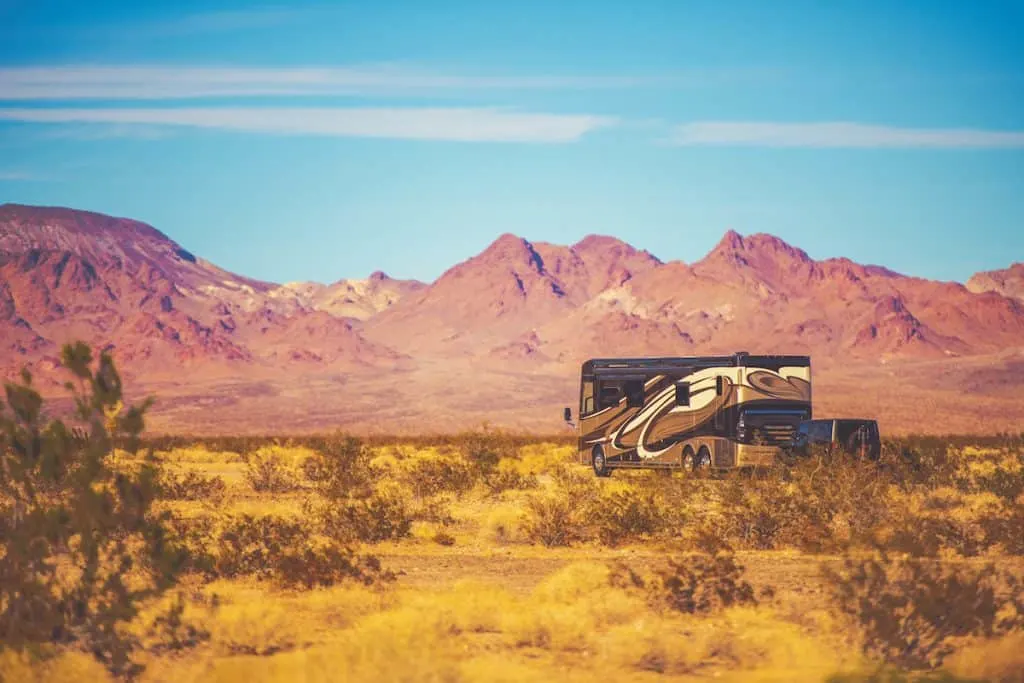 Flat towing is when you tow a vehicle behind an RV when the car is on all four wheels instead of having the car up on a trailer or flatbed. This type of towing allows you to have less to tow behind you and doesn't require you to hoist up and secure the vehicle on a trailer.
Flat towing can typically be done with a cheap bar attachment and it offers better fuel efficiency when towing while also being less expensive than renting or purchasing a dolly or trailer. When you are already driving an RV, it is useful to have less to worry about when towing.
This method allows for nothing else to be needed and keeps driving the RV with the vehicle attached much easier than with a longer and heavier trailer.
Also, if you are a fan of stopping at camping sites, it will be easy to fit into the space you reserve without the extra length of the trailer attached.
Why is Flat Towing a Good Option?
Camping and traveling with an RV are fairly easy since you have everything with you, but they are big and bulky to drive. If you end up needing something you forget from the store, then taking the RV out of the campsite and getting into a small parking lot could be a huge hassle.
However, having your regular vehicle to use for times like this allows you to easily navigate as usual and can make small trips much easier. This is a typical reason why opting to tow your vehicle is a good option.
But why is flat towing chosen over regular towing? Well, adding the weight and length of a dolly or trailer will make your trip much more difficult.
Not only are you adding a lot more weight, but you also need to be able to feel comfortable driving an extra long vehicle on the trip. Also, it will make it more of a hassle to unload and load the vehicle onto the trailer.
Flat towing allows you to attach the vehicle to a light bar, and that's it. This makes it much easier to tow and cuts down on the weight and length of the vehicle.
As an added plus, flat towing also uses less gas because the overall weight of the RV with the towed vehicle is much less than with a trailer too.
Final Words
Though it might have been a bit confusing at first, you now know that if you have a 2019 Hyundai Elantra with a manual transmission, you can flat tow it. Even though the manual says it can't, you know that the error doesn't take away its ability.
So, if you have a 2019 Hyundai Elantra and want to take it with you on your next RV trip, you will be able to.
Related Articles