When you buy a car, you want it to be reliable.
If you're wanting a European car that is sporty and has a great design, an Audi may be high on your list.
But does Audi have a reputation for reliability, or instead of one for various service problems?
Despite a great reputation for engineering and design, Audi has struggled with reliability and dependability since the early 1970s. While you can find a very reliable used Audi that has had its issues worked out by a mechanic over the years, Audi's are generally not very reliable and have very expensive repair bills.
If dependability is your primary reason for buying a car, you may have some concerns once you examine Audi's track record.
To begin with, in a survey that examined 32 different car brands and nearly 350 various models, Audi ranked only 28th out of 32 car brands for reliability and dependability, putting it much too close to the bottom for your to take comfort.
Another concern that you will find emerges rather quickly is the average annual cost of repairs for an Audi.
Coming in at just shy of $1,000 per year, it is more than 30% higher than the average cost for other brands, which registers at $652 per year.
Finally, when you do have to take your Audi in for repairs, you should be prepared for the mechanic to inform you it will be a major repair.
According to data from the above-mentioned research, Audi owners experience a major repair 13% of the time their car is in for service.
In fact, research indicates an Audi will visit a mechanic once per year for an unscheduled repair that usually turns out to be a major and expensive repair, so keep this in mind as well.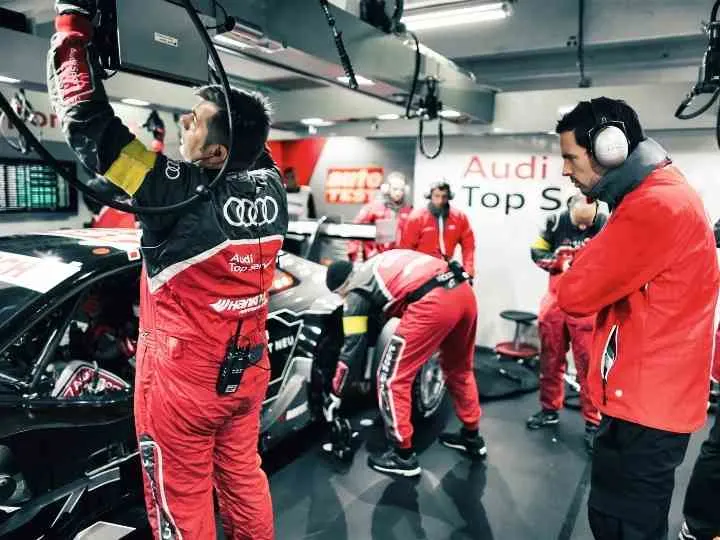 Are Used Audi Cars Reliable?
While you may have been scared off after reading the opening section about their dependability, you may be pleasantly surprised to learn that used Audis are actually considered to be excellent buys should you be in the market for a pre-owned vehicle.
To begin with, buying a used Audi allows you to move up to a luxury brand vehicle while the original owner absorbed the initial and significant depreciation in value.
Also, it's likely any major problems the Audi may have had mechanically were taken care of by the previous owner, meaning you will have an Audi that may actually be in better mechanical condition than when it was driven off a dealer's lot.
Of all luxury models on the road today, publications such as Consumer Reports and U.S. News and World Report have ranked Audi as the best luxury model to buy when shopping for a used car.
When you buy a used Audi, one of the biggest benefits is that you will not need to rely on a particular dealership for maintenance and repairs.
Instead, you can find a quality independent mechanic you know and trust to service your Audi.
When you start searching for a used Audi to purchase, you won't have to worry about trying to find one that is only one or two years old.
Actually, some of the most reliable used Audis are 10 years old or older.
One of the most reliable is the 2009 Audi A3.
A sporty hatchback with numerous safety features, it can comfortably seat five passengers.
Ranked number one in used hatchbacks priced at $10,000 or less, the A3 can still give you plenty of good years on the road.
Should you desire a sedan over a hatchback, try the 2013 Audi A6.
While also seating five, it does offer much more head and legroom than a hatchback.
Available with an engine that can give you as much as 420 horsepower, you'll also get a roomy and attractive interior that's hard to find in a used car.
Though you may have to spend as much as $25,000 for a used A6, you'll be getting an Audi you know will be reliable when driven around your city or down a highway.
Do Audis Have A Lot of Problems?
For most Audi vehicles, the primary problems tend to come from the engine.
Though Audi builds high-performance engines for its vehicles, many owners through the years have experienced major issues with engines such as severe oil leaks or even blown cylinders.
When either of these problems has occurred, the damage in some cases has been so bad that a partial engine rebuild was necessary.
Another major problem Audi has been known for over the years has been large-scale electronic failures in some of its vehicles.
This has been particularly true of Audi vehicles made between 2008-2012, but to its credit, Audi has received praise for its technological advances in recent years to address these problems!
As to what specific electronic problems may come with your Audi, these have included flickering lights both inside and outside the vehicle, infotainment center issues, malfunctioning tailgate sensors that can result in a hatchback closing unexpectedly, and in some cases a complete blackout of an Audi's electronic system, meaning you would have no lights whatsoever.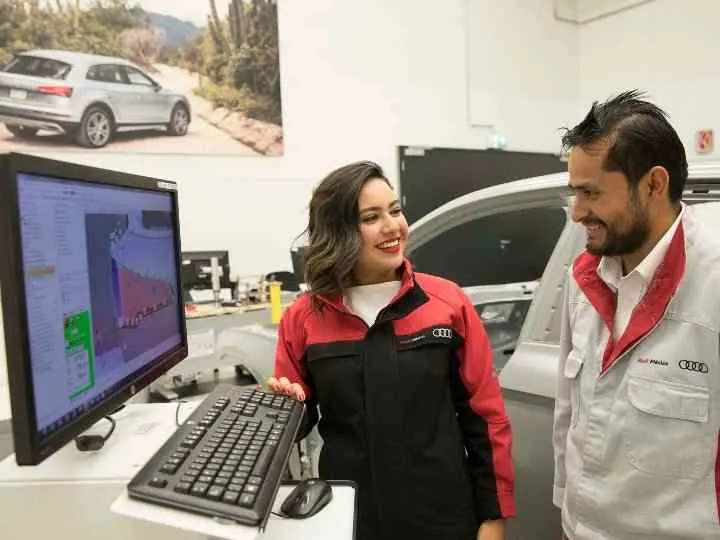 Are Audis Expensive to Fix?
Unfortunately, should your Audi need to be fixed, you will likely need to have quite a bit of money set aside for the repairs.
As stated earlier, the typical Audi will require almost $1,000 worth of repairs and maintenance on a yearly basis.
However, when you have an unexpected repair needing to be done to your Audi, your costs can potentially skyrocket.
For example, if your Audi engine does experience a blown cylinder or develops a severe oil leak that results in additional damage to the engine and other parts, you could be staring at a repair bill that will be several thousand dollars.
Depending on what type of Audi you own and whether you bought it new or used, the repair bill could inch close to what you actually paid for the vehicle.
When an Audi does need to be fixed, one factor that drives up the repair cost is the fact that since an Audi is a European luxury model, it requires many specialty parts for a repair job.
If you have your Audi fixed by an independent mechanic rather than at a dealership, these parts may be even more expensive and harder to get, which could delay your Audi getting back on the road.
How Reliable is the Audi Brand?
While Audi brands overall get a favorable rating for their reliability, remember that much of this stems from the fact that used Audis have likely had many of their initial problems already addressed before you come along as the new owner.
Though numerous surveys have placed Audi near the bottom in terms of reliability when compared to other models around the world, the company has made improvements within the last 10 years to address many of its nagging mechanical and electronic issues.
Building cars today that are made to last perhaps 20 years if properly maintained, a typical Audi such as the A4 can be driven 200,000 miles or more without experiencing major repair issues.
But before you buy any Audi, do your research and have it undergo a pre-inspection by a mechanic you know and trust to ensure you are getting a good deal.
Is an Audi Better than a BMW?
When most people think of luxury European cars, Audi and BMW are the two manufacturers that first come to mind.
If you are trying to figure out if one is better than the other, it will depend on what features are most important to you when making your purchase.
If styling and high-tech features are what you want, Audi generally gets the nod over BMW. However, BMW wins out on providing a smoother drive behind the wheel.

As for safety features, both makes are considered to be even.
But perhaps most important of all, BMW is widely seen as winning the reliability and dependability war by a large margin, meaning you'll probably be at the mechanic far less often if you are driving a BMW instead of an Audi.
What About Mercedes-Benz?
In what will probably be to your surprise, Audi tends to beat out Mercedes-Benz in terms of reliability and performance.
This is due to Audi offering AWD on all its vehicles, while Mercedes-Benz only does so on certain models.
Should you still be determined to purchase an Audi, you've got plenty of reasons to like what you will see.
However, factor in any maintenance issues before making your final decision.
By doing so, you'll come away with an Audi that will spend most of its time on the highway, rather than in a mechanic's garage.