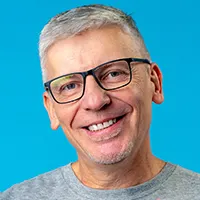 Hi, I'm Zach Reed, the founder of VehicleAnswers.com.
Having owned a wide variety of vehicles in my life, I was astounded at how hard it can be to find answers to common automotive questions. Rather than sit idly, I decided to create this website to help others!
I grew up fascinated with the way that things worked, so naturally, I was drawn to all things mechanical – including cars. Although I'm not a professional mechanic, my years of auto tinkering and an engineering degree from Clemson University have taught me a lot!
Although I wrote every article myself in the early days of this website, I'm now assisted by a small team of freelance writers that are also fellow car nerds 😉
While we strive to produce excellent quality content, as human beings, we inevitably make mistakes.
So if you ever have a recommendation for a content update or general request, make sure to shoot us an email! We have several listed on our contact page here.